Do you want to install a subwoofer in your car for more bass?
If yes, then you must consider how much space you have. If you don't have enough space for a subwoofer enclosure, you should use a free air subwoofer.
In this article, I will introduce you to this unique class of speakers and their benefits
What is a free air subwoofer?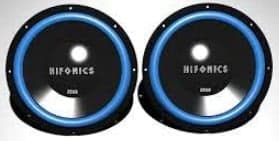 The bass level and heavy-duty performances that you desire are determined by the quality and kind of subwoofer that you use.
Unlike the subwoofers that require an enclosure to increase their bass performance, the free air subwoofers don't need one.
They don't need a sub-box, and you need to connect them to an amplifier for power.
They don't need any installation in any particular enclosure as they can be mounted in the car's rear shelf, car door, or any mounted panel of your car.
Are open air subs good?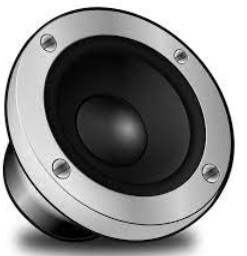 Now that we are clear with what free air subwoofers are, let's take a look at why you should consider them.
Space saving
One of the major benefits of the free air subwoofers is that they save space. Since they don't come with a box, they can be easily installed in cars irrespective of how big or small the car is.
This also gives you the chance to install more than one air-sub in your car, giving you a complete speaker setup for your car with many subwoofers.
Cost efficient
Unlike the subwoofers that come with a built-in amplifier, the open-air subwoofers don't have an inbuilt amplifier.
This makes them less expensive. Also, they don't require a lot of power for running them.
Can any sub be mounted "free air"?
Due to the frequencies that the subwoofers produce, they require a box or an enclosure that can balance both the frequencies that are being produced from the front and back.
Alternating the subwoofer setup may change the sound thereby leading to low bass effect, though there are some little tweaks you can do to still use the subwoofer as air-free.
You can manually construct an enclosure in the trunk of your car that will serve as an enclosure for the subwoofer.
3 Best free air subwoofers
Let's look at three best free air subwoofers you should consider for your car.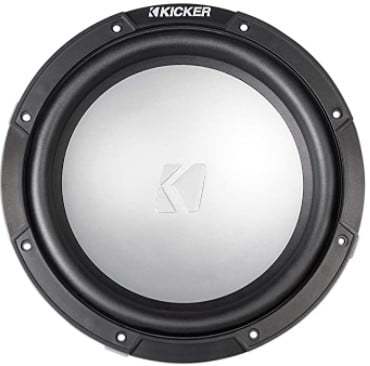 The Kicker KMF10 is an extremely heavy duty air subwoofer. Designed for elegance and durability
Its peak power is 350 watts, frequency response (HZ) 30-500 and 175 watt RMS power rating, 4 Ohm Injection-Molded polypropylene cone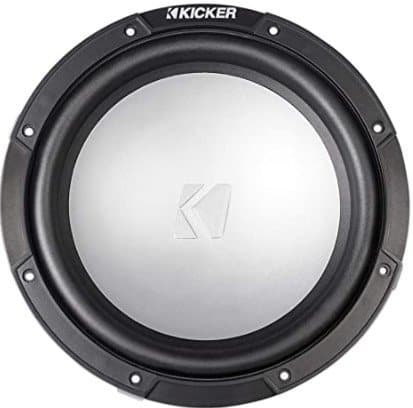 The Kicker KMF10 is a powerful subwoofer designed to deliver the best quality bass you can desire.
It is weatherproof and it's specially designed for the navy, which means it can be used in any weather condition and still deliver the loud bass required of it.
Its peak power is 350 watts, frequency response 30-500 Hz and 175 watt RMS power rating.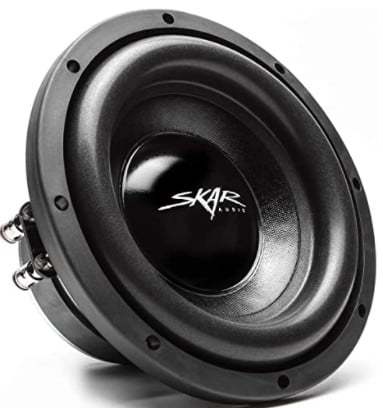 The 8'' inch air subwoofer, delivers a punchy sound through its 2-inch copper voice coil and powerful single slug. The open air subwoofer is packed with an advanced cooling structural design that helps it to optimize its usage over an extended period of time.
RMX Power handling 150 watts, Peak Power handling 300 watts and voice coil size is 2.0'
Wrap up
The free air subwoofer is a better option if you consider the space a mammoth subwoofer or a single subwoofer can occupy.
The free air subwoofer is relatively cheaper than the boxed subwoofer even if you are getting the same size.
Also considering the ease of installations makes it an easy go option for most people. However, before you can pick the kind of subwoofer to use for your vehicle, you must consider the size or space available in your car.