We've compiled a list of 10 free 64-bit chiptune plugins for you to use in this article.
The following plugins are VST (64 bit) synthesizers that are minimally invasive, and you can use in a variety of electronic music genres.
Many producers want to experiment with chiptune music, but they don't know where to find the best free 64-bit chiptune plugins.
These synths aren't just chiptune toys; they're full-featured, robust, and powerful synthesizers.
They're all a lot of fun, and they bring back memories of incredible emulated gaming systems.
They're simple to use and produce a pleasant sound.
You've come to the right place if you're looking for free chiptune synths (VST plugins).
Let's get started.
10 Free Chiptune Plugins Reviewed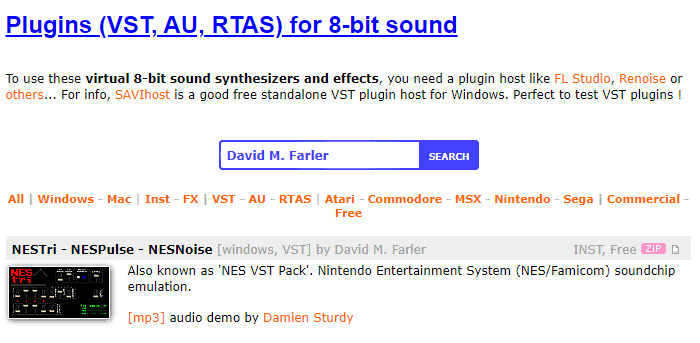 Do you know what the Nintendo Switch is?
They built Nes Pulse from a Nintendo console, and it includes all the chipsounds from the Nintendo emulator.
Nes Pulse is simple to use and provides an excellently intuitive interface.
The Magical VST is one of my favorite VSTs for making chiptune music because, unlike other VSTS, it allows you to create sounds with up to five different waveforms.
Thanks to the pitch bend, velocity control, and 32 voices, it is simple to use. It is also available for both Mac and Windows users.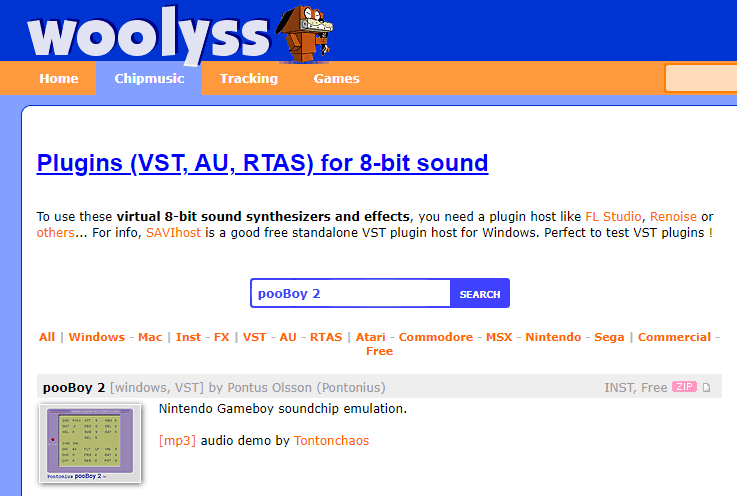 If you want to recreate a retro vibe, PooBoy is your go-to plugin.
PooBoy2 mimics the original classic video game console and board like night and day.
Although it is not the best VST to look at, you will be pleasantly surprised by the high-quality chipsounds it provides.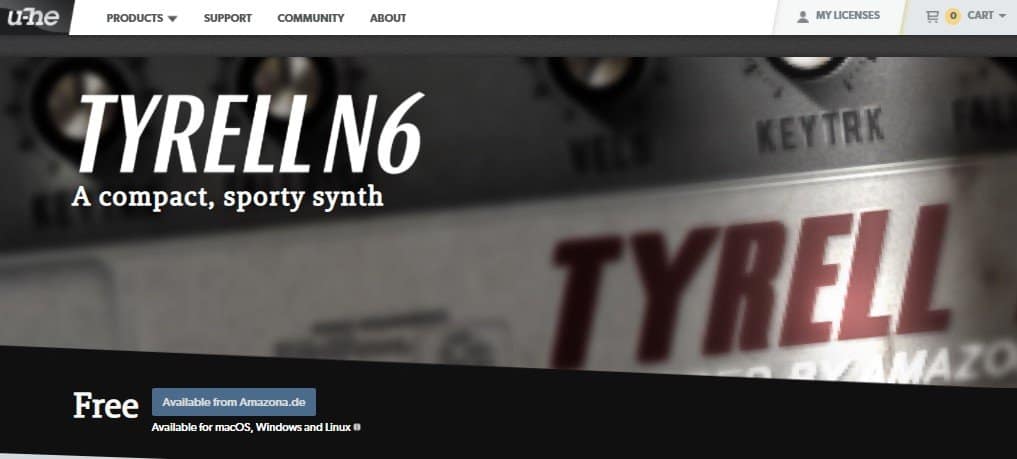 Tyrell N6 by U-he differs from other Chiptune VSTS in that it has far more presets to offer for creating your favorite chiptune sounds.
It is compatible with Windows, macOS , and Linux.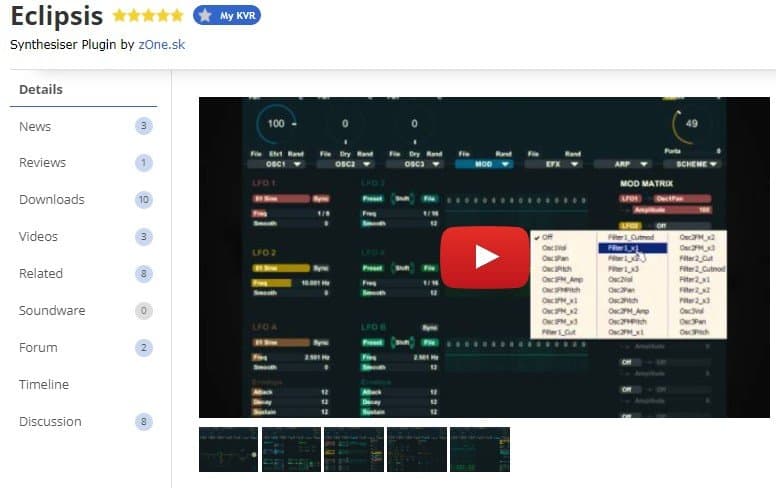 For producers looking to create drone sounds, ambiances, and atmospherics, Eclipsis is the best chiptune plugin to get.
It has valuable sounds not only for creating chiptune music and 8-bit music video games but also for scoring a movie.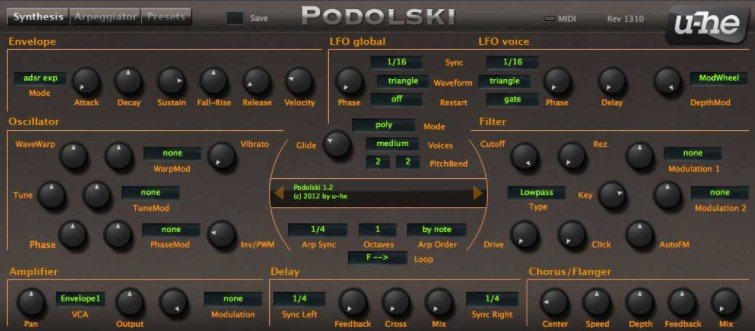 Podolski is another excellent chiptune plugin from U-he. It is simple to use, but it also includes some noteworthy features such as window presets and arpeggio. These features allow you to analyze your chip sounds and view all the presets you're using.
Podolski is compatible with all major operating systems, including Windows, Mac, and Linux.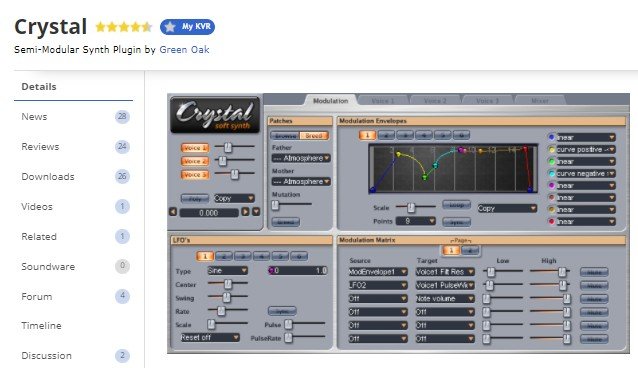 Crystal by Grey Oak is another excellent chiptune plugin. Crystal is a semi-modular synth that employs subtractive and frequency modulation, unlike the other plugins in this category. Crystal also allows you to design your patches.
Available for Mac and Windows as a vst and a plugin.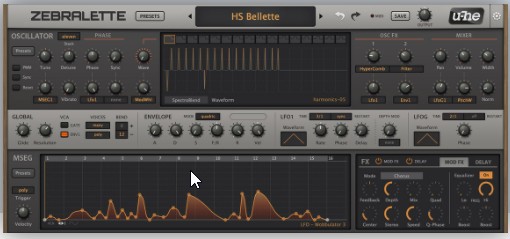 Zebralette is a new chiptune VST that U-he has added to his arsenal. It is available for Mac, Linux, and Windows. This plugin is versatile and doesn't limit you to 8-bit music. You can use it for any music you want. If you're going to make strange, strange, insane alien-like sounds, this should be your go-to chiptune VST.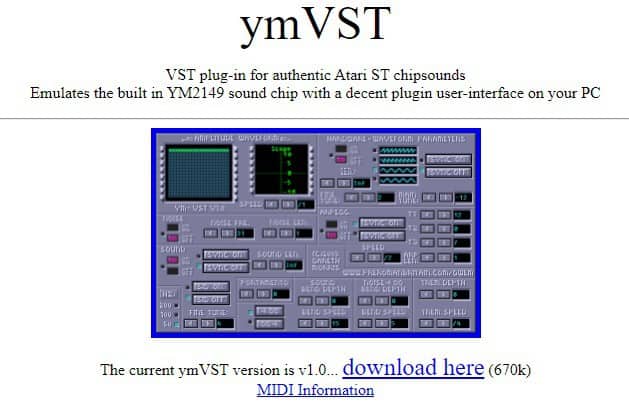 The YM VST should be your go-to plugin if you want that great Atari sound.
Although this authentic software might look challenging to grasp, you can master it with little to no effort, so don't let its interface fool you.
YM VST is a great tool that every producer should have. But it's only available for PC users.

They designed this plugin to create chipsound music, as the name implies.
The best thing about chipsounds is the simple interface, which allows you to experiment with your sound design and make the best chipsounds yet.
Chipsounds is a stand-alone application that is compatible with both Windows and Mac. You can also use it as a VST, AU, RTAS, and AAX plugin.
Other Free Incredible 64 Bit Chiptune Plugins to Check Out
Best Effect Plugins to Manipulate Chiptunes
Wrap Up: Unleash the 8-Bit and Chiptune Demon Within
Chiptune leads are ideal for video game music and authentic soundtracks, but you can also find them in other genres such as hip-hop, metal, jazz, and pop.
The incredible flexibility that many of these synth plugins provide, combined with their ease of use, makes these dependable synths a must-have in any producer's toolkit.
With so many choices available today, it's challenging to pick just one, let alone over ten. Fortunately, we've done the legwork and compiled a list of the best 10 free 64-bit chiptune plugins for you (VST Synths).
Here are our top three picks.
YM VST: Modelled after Atari and perfect for Retro themes.
Eclipisis: Versetile and comes with many sounds for making chiptunes.
Nes Pulse: comes with sounds from the Nintendo emulator
You now know where to find the best free 64-bit chiptune plugins. We've even thrown in a bonus for chiptunes VSTS to check out, as well as the best effects for manipulating chiptunes sounds.
Your search for chiptune vsts should come to an end here because you'll find a plugin that works for you in this ultimate list.
Let us know what your favorite chiptune plugin is, and please let us know if you think we missed one.
Read Also: 7 Best Melodyne Alternatives (Free & Paid Included)