Sometimes, gamers need better audio quality from their mics than what their headsets can provide.
Does this sound familiar to you?
Then, you should try USB mics. They give you superior audio quality while allowing you to connect your headset to the console.
You may ask, does the Xbox one support USB mics?
The short answer is yes.
In this article, I show you how to use a USB mic on an Xbox One. I also review the best USB mics that you can use with your Xbox One.
Before we go into the reviews, let's see what you need to consider before buying your next USB mic for Xbox One.
What to look at while buying Xbox One USB mics?
Polar pattern and headphone jack are the two important things you need to look at while buying the USB mics for Xbox One.
If you need a mic for in-game chat, party chat and streaming, you should go for one with a cardioid polar pattern.
If you'll need the mic for other purposes like podcasting, you can go for one with multiple polar patterns. But make sure it includes cardioid.
For Xbox One to work with your USB Mic, you must connect it through the USB port, and connect your headphones through the mic's headset jack.
Without a headset jack your mic may not work with the Xbox One. If it does, you won't be able to use your headset with it.
Top 6 Xbox One USB Mics Reviewed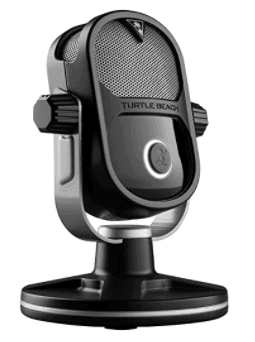 Specifications:
Power Source – Corded Electric

Polar Pattern- Unidirectional, Omnidirectional
Item Weight – 1.8 Pounds
Hardware Platform – Xbox_one
Number of Channels – 1
Frequency Range – 20 hz – 20 khz
The Turtle Beach USB mic is a compact microphone that allows you to connect your Xbox or other gaming consoles.
Unlike other mics on this list, the Turtle Beach mic is specifically made to be used with the PS4 and Xbox One. This is why the connection is pretty straightforward.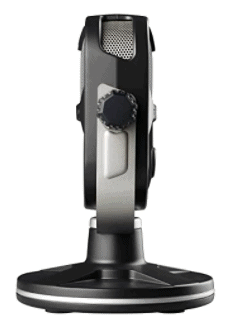 But before we talk about the connection, let's look at the design first. If you arrange the desktop mic stand right, it allows you to tilt the mic such that it faces your mouth. So, you don't have to bend downwards for your voice to be captured.
To connect the Turtle Beach to your Xbox One, simply plug it into the USB port on the console. Then, connect your headphones to the mic's headphone jack. Do not plug your headset into the console directly.
It's a plug-and-play mic that works instantly after connection. With the headphone jack, you have real-time monitoring of your sound. It's perfect for in-game chats, party chats, and streaming.
In addition, if you want maximum background noise rejection, choose the supercardioid, hypercardioid, or cardioid polar pattern. This mic gives you cardioid, bi-directional, hypercardioid, and omnidirectional options. It's also a versatile option if you do some podcasting or non-game streaming.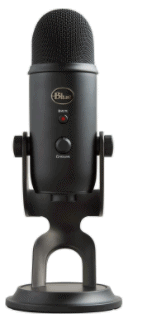 Specifications:
Power Source – Corded Electric
Audio Sensitivity – 120 dB
Number of Batteries – 1 Lithium ion batteries required.
Polar Pattern – Multipattern
Item Weight – 1670 Grams
The Blue Yeti USB mic gives you four different polar patterns like the Turtle Beach. The slight difference is that Blue Yeti gives you the stereo pickup pattern option while Turtle Beach doesn't. But you don't really need the stereo pattern for gaming though.
A tabletop stand is included in the package. It allows you to place the Yeti in front of you while gaming. But if you want to use a boom arm or other stand, you can easily fix the mic to it.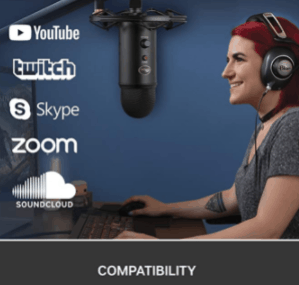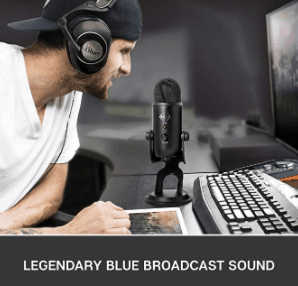 This mic does a great job of rejecting most background noise, but you must choose the correct polar pattern. Cardioid is the option to choose for maximum noise rejection.
To connect this mic to your Xbox One, it's not as simple as connecting the Turtle Beach. You need a 3.5mm splitter cable – the one with three black rings on the plug. Then, follow these steps:
Connect the mic to your Xbox One USB port.
Connect the 3.5mm splitter cable to your mic's headphone jack
Connect your headphones to the headset part of the 3.5mm splitter.
Connect the microphone side of the splitter to your controller's 3.5mm port.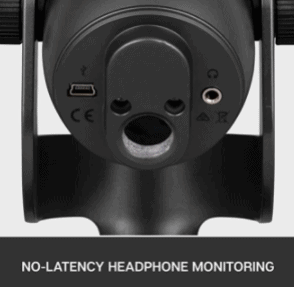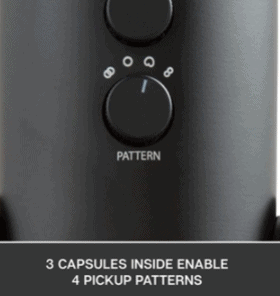 Now, let's talk about the audio quality. The Blue Yeti is one of the best-sounding USB mics you'll find. It is THX certified, which means all the frequencies in its response range are accurately represented.
It has a rich, full tone, with none of that cheap gaming mic sound. If you're a gamer who also streams to your audience, or you record your gameplay for sharing later, this mic will make your game chat sound professional.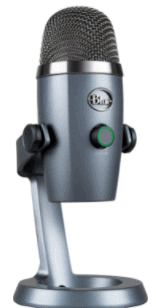 Specifications:
Power Source – USB
Audio Sensitivity – 120 dB
Polar Pattern – Unidirectional
Item Weight – 1.39 Pounds
Signal-to-Noise Ratio – 100 dB
The Blue Yeti Nano premium is another compact USB mic that you can use for in-game and party chat on Xbox One.
It's like a mini version of the Blue Yeti, with a smaller size and fewer features. It comes with just two polar pattern options – cardioid and omnidirectional. If you're only capturing audio from yourself, you should stick to the cardioid option.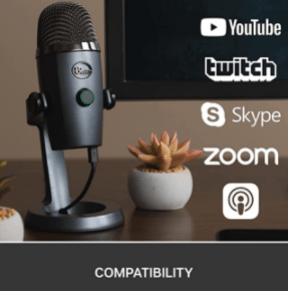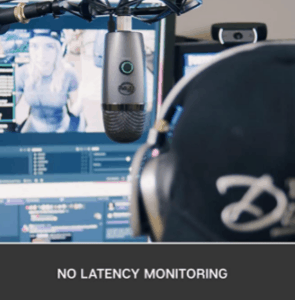 It's better for rejecting background noise, especially if you're not in a very quiet environment. The connection process is the exact same as the Blue Yeti. Simply go through those above-listed steps and you're good to go.
The audio quality is not as polished as Blue Yeti's, but this mic still gives you crisp, clear, audio. Your teammates and audience will hear you clearly, and it's much better than built-in headset mics.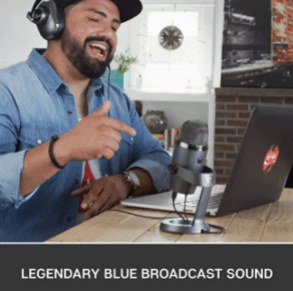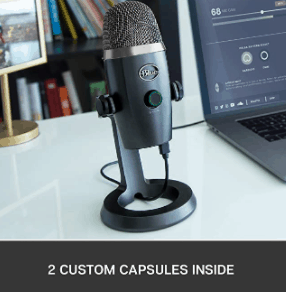 Also, there's a volume knob that you can use to control your voice volume while monitoring your sound. This controls both your in-game chat volume and your monitoring volume.
For party chat, once you have it set up on your Xbox One, you're good to go.
If you're a streamer or other gaming content creator, the Yeti Nano can be your utility mic. It's great for in-game chat, and it's also perfect for your reaction videos or simply engaging with your audience.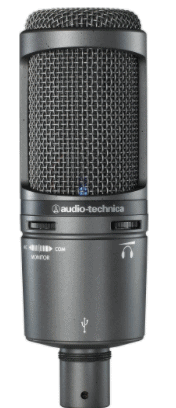 Specifications:
Connector Type USB
Connectivity Technology USB
Power Source Corded Electric
Polar Pattern Unidirectional
Item Weight 0.39 Kilograms
Number of Channels 1
Frequency Range 20 – 20000 Hz
The AT 2020 is another mic that will give you a highly professional sound, just like the Blue Yeti.
If you don't want any of that telephony cheap mic sound quality in your game chats, you should seriously consider this. With the AT 2020, your Xbox One game chat would sound as good as most podcasts.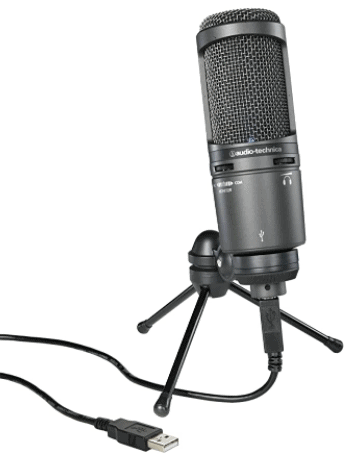 It has an extended frequency response that covers 20hz to 20,000Hz. You get all the presence and air that comes with a full-range mic. It captures and delivers, full, rich sound. It's one gaming mic that reproduces your voice just as it is.
It has just the cardioid polar pattern, which is good enough if you're gaming or streaming alone. If you'll need a mic for recording multiple people at once, go for the Blue Yeti or Turtle Beach mic.
This mic will not compress your voice, so don't yell at it up close, even if you have to rage quit your game. It may get pretty loud for your audience. Also, the sound will not distort because it has a pretty high SPL.
Like all mics on this list, the AT 2020 has a headphone jack and a knob for volume control. To connect this mic to your Xbox, follow the same route as explained for the Blue Yeti USB mic.
Specifications:
Power Source Corded Electric
Audio Sensitivity 34 dB
Polar Pattern Unidirectional
Item Weight 150 Grams
Material Plastic
Hardware Platform Laptop, PC, Tablet, Smartphone
The SF666PRO is the most compact mic on this list. It's super lightweight and can easily sit on your tabletop.
However, the build is not as strong as the Blue Yeti or AT 2020, so you must be careful with it.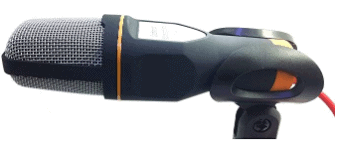 There's a built-in internal pop filter, but it doesn't seem to do much. If you speak up close into the mic, you will still hear pop sounds from your plosives.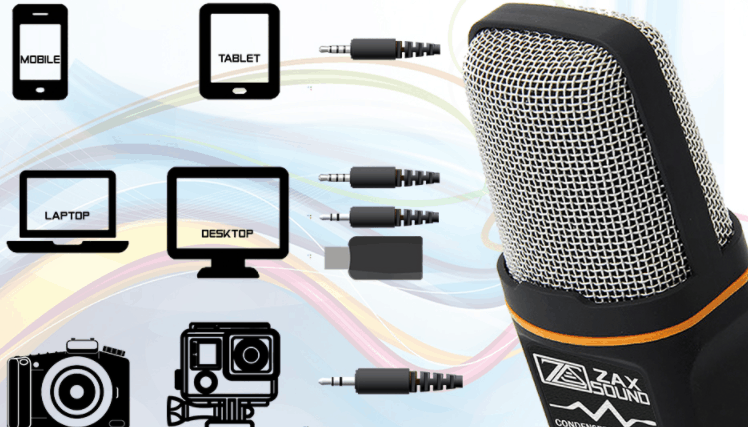 Merely looking at the mic, you will wonder why it's on this list. On its own, it's not a USB mic.
However, to use it with your Xbox One, you must connect it to the included USB adapter. This will not only give you a mic port, but also a 3.5mm jack for connecting your headset.
If you already have wired earbuds or headphones, this mic can complete your setup. And it's on the cheap side too, in case you're on a tight budget.
The included tripod allows you to angle the mic for clearer audio. Also, it only records in cardioid mode, picking only from in front of the mic. So, it rejects most background noise too.
The audio quality is just a little better than the built-in mics in gaming headphones. Consider the SF666PRO as a cheaper way to get quality headset mic audio.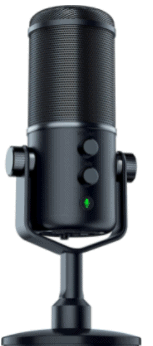 Specifications:
Power Source USB
Audio Sensitivity 120 dB
Polar Pattern Unidirectional
Item Weight 783 Grams
Material Aluminum
Number of Channels
The Razer Seiren Elite is a USB mic that gives much better quality than built-in headset mics.
It's great for in-game chats as well as streaming and podcasting. This USB mic has a solid metal build that will last you a long time.
Also, with the stand that comes with it, you can tilt the face upwards or downwards. Taller users can capture their speech without having to bend uncomfortably.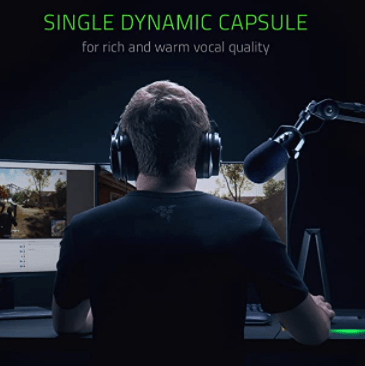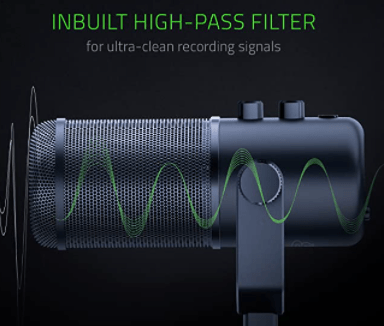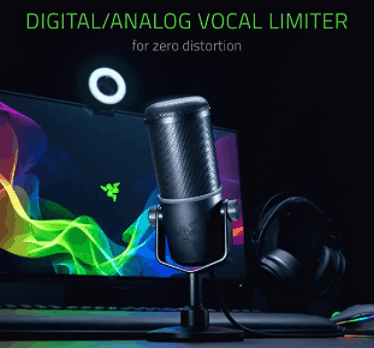 It only has the cardioid pattern, so it's only ideal if you're the only one using and recording with this mic. If you sometimes record multiple people at once, other mics like Blue Yeti and Turtle Beach will be more suitable.
With the cardioid pattern, the Razer Seiren picks sounds from in front of it, and rejects most background noise. Also, the sound is professional – like most good podcasts you listen to. It records at a maximum of 16 bits, but that's not going to be an issue when streaming or recording. Platforms like Twitch compress your audio already.
Conclusion
In this article, I have reviewed 6 USB microphones for Xbox One. My top 3 picks are the Turtle Beach, Blue Yeti Nano Premium, and Audio Technica AT 2020 USB mics.
The Turtle Beach USB mic is great because it's made for consoles, and you only need to plug it into the USB port. No adapters are needed.
For the Blue Yeti Nano and AT 2020, you need 3.5mm splitters, but they sound professional and can be used for other purposes.
When most gamers go pro, they also include content creation for different platforms. You will need a good mic for that, so you should go for something solid from the start.
Read Also: How to Earrape Mic? (Discord, Zoom) – Don't Miss this Guide