Today in this post I am going to review the best VST plugins for FL Studio.
FL Studio has stamped its place as one of the best DAWs today. It comes with a good number of built-in plugins.
To complement them, you may need some external plugin help. This article brings you the best VSTs you can use with FL Studio. It includes both free and paid plugin options.
Here are the best VST Plugins for FL Studio
Key features:
500 Pulse Instruments for instant playability
A massive array of content
40GB including analog synths, digital synths, and organic instruments
Up to 4 separate pulses at one time
All pulses lock to tempo
Overview
Signal is a VST engine dedicated to the use of Pulse in music. Pulse in music is as old as rhythm itself.
However, the intentional use of pulse in electronic music is more recent.
Signal from Output is a plugin that not only gives you amazing synth sounds but renders them in pulses. It has a simple, clean and modern look to it.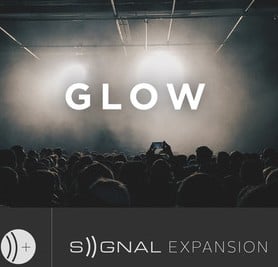 Unlike many other synth engines, the sounds in Output are all recorded and not created by the synth machine.
You only need to edit and tweak the sounds to taste. These sounds add up to about 40GB. That's a huge bank to pick sounds from.
Features
Signal is broken down into 3 main pages; the effects page, pulse instrument page and engine's page.
The engine's page is the heart of the instrument. With the engine, you can have up to four channels giving you rhythm at once.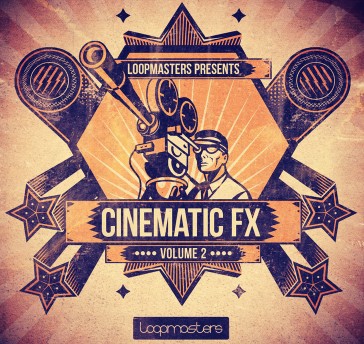 This is good for producers who use arpeggios a lot. All you've got to do is choose the note and your preferred sound; Signal will process the pulsating feel. You can then go ahead and add effects to suit your taste.
Key features:
Infuse your tracks with the natural vibe of analog gear
Get real, dynamic analog saturation with 5 detailed models of studio hardware
Push your tracks over the top with the Punish button
Shape the contour of the saturation with analog-modeled
Overview
Soundtoys plugins are a group of hardware emulators that add interesting, catchy effects to your vocals and instruments.
The Decapitator primarily adds distortion and saturation to your audio. The interface is pretty straight forward.
It looks a lot like a hardware unit with just 6 knobs and 5 buttons. There's a meter that measures the output level so that you can keep an eye on the gain. It's available for both PCs and Macs.
Features
The biggest knob of the lot is the "Drive" knob. This knob gives your audio some distortion and saturation.
Even when you turn it way up, the original audio still retains a lot of its raw sound until you push the "punish" button.
The button adds a generous amount of distortion to make them sound a lot dirtier ( in a good way). You can apply this plugin on drums, bass, guitars, and vocals.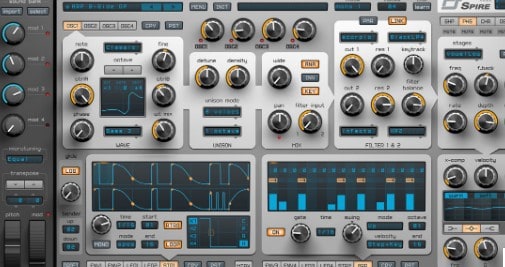 Key features:
Oscillator Features:
4x multimode polymorphing oscillators
Classic, Noise, FM, AMSync, SawPWM
Overview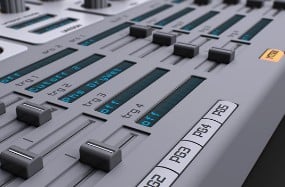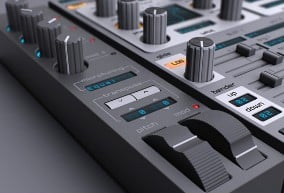 Spire Synth is another pure sounding synthesizer plugin to add to your arsenal.
The interface features a lot of knobs, but most of the parameters, especially the time envelope knobs are displayed visually.
So, you can tell how long a note will be by just looking at the envelope visualizer.
Interestingly, the plugin has its pitch bend and modulation wheels right on it. Spire Synth would be an excellent choice for rookie producers and beatmakers.
This is because aside from the envelope knobs, the wave types are visually represented, so editing is easier.
Features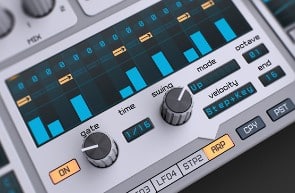 Agreed, Spire Synth is one of many synthesizer plugins. However, it has some uniqueness to it. One of its unique features is the analog twist to its sound.
The synth voices have a certain warmness to them. It also has an EQ option.
The EQ does not give you total control, but you can conveniently work on the character of your sound with the low cut, high cut, low, mid and high-frequency knobs.
Key features:
4 powerful wavetable (16) oscillators with integrated spectral effects
1, 2, 4 or 11 times unison, with detune and stereo spread
Polyphonic (up to 16 voices), duophonic or mono and legato modes
4 fm oscillators with 8 alternative waveforms (not only sine)
Overview
Zebra 2 is another synth plugin with all the basic amenities you need on any standard synthesizer; oscillators, wave type selectors, time envelopes and the likes.
The interface will be familiar if you're a regular Fl Studio user. It looks a lot like Sytrus.
Zebra 2 gives you a lot of control over your sound; that's why there are so many knobs controlling everything. If you don't know what these knobs do or you're in a hurry, you can select one of the presets.
Features
With Zebra 2, you can layer up to four different sounds. Each sound has its full array of controls.
This means you can change even the tiniest details of each sound in the layers.
Interestingly, you can easily see the order of the layers on the plugin display. A few filters are also available, including LFO, ring modulation, low and high cuts, and many more.
Key features:
Authentic, unrivaled analog sound
Up to 40% less CPU-hit than version 1.0
Multithreading support for modern CPUs – more polyphony, less overload
Even bigger library of gorgeously organic presets
Overview
Diva by U-he is another synth plugin, but with fewer layers than Zebra 2. If you need the sounds in layers, you may need to do that manually with your DAW channels.

Even with less customizable layers, the sounds from this plugin are still quite unique. It sounds a lot like a digital synth with an analog flavor. The warmth is audible regardless of the sound you choose.
Features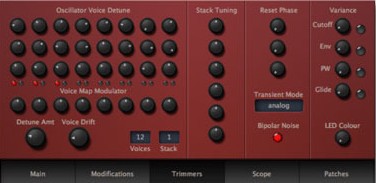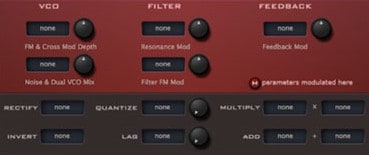 Diva has up to five different oscillators and five different filters. While Zebra 2 allows you to use different oscillators to create one sound, Diva gives you five oscillator options for one sound.
A lot of the presets in the plugin emulate actual analog synths. An example is the Minimoog.
Another nice feature is the mix-and-match. It enables you to blend one sound into another to give a unique new sound.
You should know that Diva uses a large chunk of processing power, so be careful especially if you're using it with low to medium processing systems.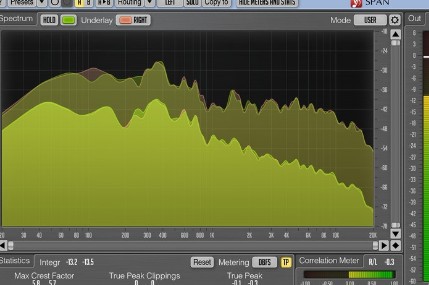 Key features:
Output signal power statistics
Spectrum smoothing
User interface window resizing
Clipping statistics
Correlation meter
Overview
Voxengo span is a visual spectrum analyzer plugin. Essentially, it doesn't change anything about your sound, it only gives you a visual representation of the audio levels.
This plugin may seem like something that's not so important because it doesn't change anything sonically.
However, seasoned producers and mix engineers know how crucial meters are.
Sometimes, your monitors may not give you the true state of things in terms of gain. A visual analyzer objectively shows you how loud your music is.
Features
SPAN is not just a decibel meter, it's an analyzer with multiple features. When you're referencing tracks, you can compare the frequency spectrum of the reference track with your own track.
This is known as the A/B comparison feature. Other cool features include clipping stats, spectrum smoothing, correlation meter, and multiple meter styles. These meters are also crucial when mastering.
Key features:
The plug-in comes in both VST and AU formats. File types supported are REX loop and SFZ.
The plugin's sample oscillators make Zampler a great tone-shaping tool
In the integrated multimode, lowpass, highpass, bandpass, and bandstop filters, as well as various combinations are available
Overview
Zampler is a synthesizer plugin with a wide range of instrument patches. You can use Zampler for synth, drums, bass and virtually every sound in electronic music.
Navigating the controls on the Zampler is made much easier than some other plugins.
It has a display at its center that shows the sound properties and adjusted parameters.
It's easier to keep track of this way. The samples are compatible with Loopmasters libraries. So, you can load un Loopmasters patches you have and they will work perfectly.
Features
Zampler can allow up to three layers of samples. There are LFOs for each layer. There are also the mod envelope, filter envelope, and amp envelope settings.
Of course, EQ, chorus, delay and reverb effects are present too. However, they only provide basic adjustments. For more in-depth tweaking, you'll need other plugins.
Conclusion
This list is filled with efficient and intuitive options. Having said that, my top 3 picks are Zampler, Voxengo SPAN, and Diva.
Zampler makes the list because it's efficient. You can pull it up and lay your ideas in 10 minutes. It can be very useful if you get inspired at the spur of the moment.
Voxengo SPAN is the only visual spectrum analyzed on the list, and it is quite useful too.
Diva is not the only synth engine here, but I have a preference for analog simulations. It may not be the same for you though.
Read Also: 7 Best Melodyne Alternatives (Free & Paid Included)