Affiliate disclosure: In full transparency – some of the links on this website are affiliate links, if you use them to make a purchase we will earn a commission at no additional cost for you (none whatsoever!). Will this be a problem? This is how we manage to create free content for you. Please know that your trust is so important for us. If we recommend anything, it is always because we believe it is worth exploring. And, buy me a coffee ☕️
Are you struggling to connect your Bose headphones to Mac? If yes, I have good news for you.
Today in this post I am going to explain you how you can easily connect any of the Wireless Bose headphones to your Mac.
From earbuds to headphones and even speakers, the wireless connection is the latest method of connecting our devices and these audio gadgets.
Of all the available wireless connections, Bluetooth is the most commonly used.
Bluetooth connection has moved from a simple file sharing tool to being the primary wireless medium of playing music.
Having said that, the connection and pairing process for some Bose headphones can be tricky, especially when you're using a Mac.
This article explains the process of connecting your Bose headphones to a Mac computer.
How to connect Bose headphones to Mac?
Step 1:Your headphones must be switched on or be put in pairing mode
This process may be different based on which Bose headphones you're using.
For example, Quietcomfort 35 has a power button. However, to put it in pairing mode, simply slide the power button to the Bluetooth logo to put it in pairing mode.
On the other hand, Beats Pro, Bose SoundSport Free which are truly wireless earbuds go into pairing mode once you take them out of the case.
Step 2: Set up your Mac for pairing
Once the Bose headphones are in pairing mode, it's time to set up your Mac for pairing.
First, click the Apple logo on the top left corner of your screen. That's the same logo on the back of the screen.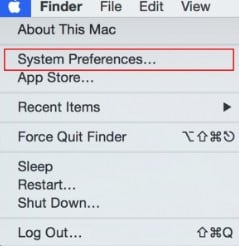 On the dropdown menu, select "System Preferences". A new screen opens, showing an array of icons.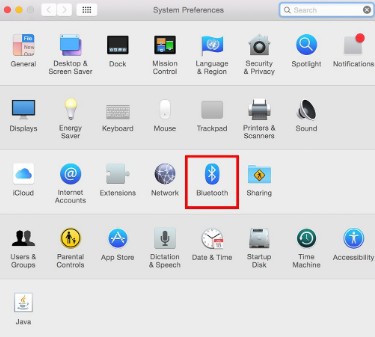 Select the Bluetooth icon from the lot. The Bluetooth icon looks like a fancy letter "B" on a blue background.
Your Mac will proceed to show the list of headphones and other devices that are available for pairing. The list may include headphones and devices that you've connected to in the past.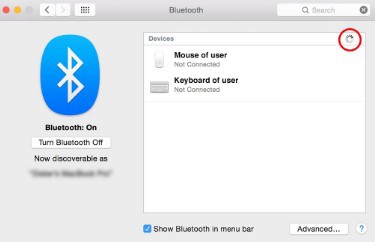 Look for the headphone you're trying to pair with, and click the "pair" button right beside it.
Your Mac should then connect with your headphones.
On some occasions, you may need to enter a password for the pairing to be complete.
Check the headphone's manual for the correct password to enter when your Mac asks for it.

After a successful pairing, you can easily stream your songs from your Mac to your headphones.
Controlling the playback of Bose headphones:
Some Bose headphones have controls that you can use to adjust the volume, mute the playback or navigate through your music. For such headphones, you may stick to the on-board controls.
There are some other Bose headphones that do not have enough controls, or the controls available are not quite accessible.
Other times, your hands may be engaged operating keyboard or mouse so that reaching for the earcups is inconvenient.
In this case, you can use your Mac's Magic Keyboard for controlling the headphones.
Use F10 and F11 to adjust the volume up and down, F8 to pause and play your audio, and F7/F9 for the previous track/next track respectively.
You can make the volume adjustment much easier by bringing the volume control to the menu bar.
Here's how:
Click the Apple logo on the top left corner of your screen, then select system preferences.
When you've done this, an array of icons fill up your screen. Select the icon that looks like a speaker.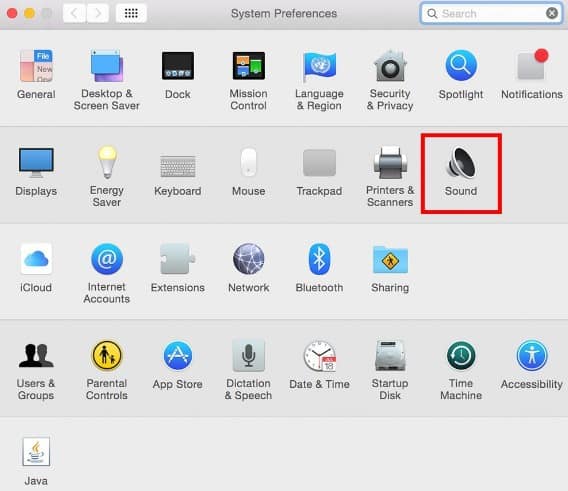 This takes you to the sound settings.
Check the box that says "Show volume in menu bar".
When you've done this, your volume settings should be easier to access.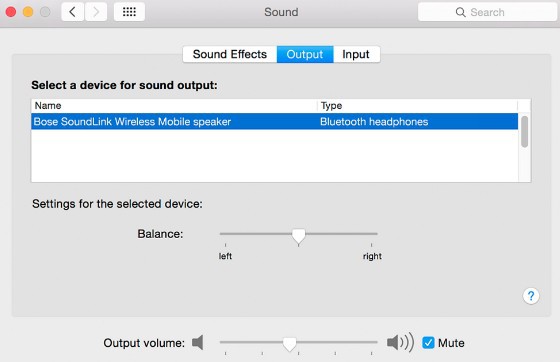 In the above screenshot, the Bose speaker is paired with Mac. The process will be the same for the Bose headphones.
While in the sound settings, you can adjust your stereo balance. Select "Output" on the sound settings screen.
You should see a slider that you can shift from left to right. Shifting this slider changes the balance of your music between the left and right stereo channels.
Conclusion
To enjoy your Bose wireless headphones with your Mac, it's best that you read the manual.
This way you know all the features the headphones have.
Most Bose Bluetooth headphones have voice-command features and they're compatible with Siri. That would be a really nice benefit for Mac users.
Hi, I'm Jennifer I'm a passionate singer and an audiophile from Detroit, MI. 
I'm on a mission to help music creators to create fine music that help them position uniquely in the saturated music space.
Follow my blog for regular content :-)