Are you wondering what the difference between VST2 and VST3 is and which suits you?
VST plugins are incredibly versatile, and it's not uncommon to find producers using dozens at a time.
While having options is a great thing, it comes with the baggage of making a choice.
It's difficult to determine which ones are best for your productions.
In this blog post, you'll learn the difference between plugins like VST2, VST3, AAX, AU, and RTAS, which ones are perfect for you, and on which occasions you should use them.
There are thousands of VSTs, AAX, AU, and RTAS owned by big companies and even small or niche producers who have created VSTs.
Every day you hear about VSTs and plugins, and you've probably wondered why so many versions of plugins exist.
To use VSTs correctly and get the most out of them, you'll need to know which version does what. They are all that similar, or are they?
Let's dive in.
What is the difference between VST2 and VST3?
But before we differentiate the two, let's define what a VST is because most people do not know what it means.
VST stands for Virtual Studio Technology (VST). VST is the world's most commonly used DAW software standard.
Many musicians and studio owners use VSTs to run virtual instruments and effects. VST2 has been around for quite some time and continues to be a popular choice for many sound producers today, thanks to Steinberg Media Technologies.
However, as technology progresses, as does this industry, it was only a matter of time until they released a new version–which led to the birth of VST 3.
While some users saw this as an unnecessary update, it was beneficial in the long run.
VST3 Plugins have unique benefits and have set VST apart from other plugin standards.
However, this does not imply that VST 2 is obsolete. VST 3 is a step up from VST 2. That is, it is better in most ways. Let me show you a few methods.
VST3 benefits over VST2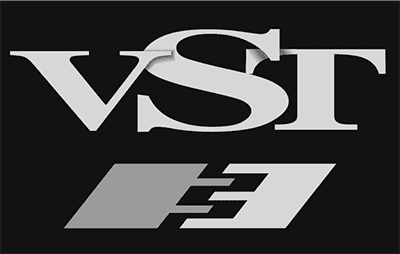 Improved processing efficiency
In music production, you need your CPU to perform at its best. This means you don't want CPU-intensive VSTs in your chain.
VST3 plugins will not overload your CPU when they are not in use, as opposed to VST, which typically overloads the CPU whether or not they are receiving an audio signal.
Additional plug-ins
Since we've established that VST3 is less CPU intensive and more efficient than VSTS and VST2, this means you can load as many VST 3 plugins as you would VST2 on your chain or DAW.
This ability gives you the freedom and opportunity to be creative with mixing, mastering, sound design, and beat making.
Input and output adaptation
Unlike most traditional VSTS and some VST2, which have a fixed number of outputs and inputs, VST3 has an adaptive input and output.
To achieve the desired results when using VSTs, you have to use multiple versions of a plug-in. However, with VST3, you can now dynamically adapt plugins to many inputs or outputs. Again, this prevents CPU waste and makes it more flexible and efficient.
Improved Midi handling
VST3 provides greater flexibility and efficiency when handling MIDI than VST2. You can now modulate a specific note, chord, or section of your midi using VST 3.
Support for multiple MIDI I/0's
Unlike VST 2, which you can only assign to one input and output at a time, you can now assign VST3 to multiple midi inputs and outputs at the same time. VST 3 has advanced routing to the next level, making it easier to perform live music.
Outstanding automation parameters
Unlike VST2, which required you to scroll through hundreds of parameters before finding the right parameter to automate, VST 3 automatically labels parameters that you can automate in a way that makes your process effective and efficient.
VST Instrument Audio Inputs
Unlike VST, which only allows for MIDI routing, you can route audio to plugins on VST3.
Resizable GUI
Gone are the days when you had to compete for screen real estate with your VST or VST2 plugin format because VST3 is resizable and can tone it to whatever size suits your vision.
Accurate automation of samples
You can automate parameters like a pitch on VST3 because it can read and write high-quality automation. It's also worth noting that VST3 supports sidechaining, whereas VST 2 does not.
Support for multiple languages
If you don't speak English, you can set your VST3 in other local languages. VST3 also supports the use of special characters.
The world is rapidly evolving in terms of technology, and VST 3 is not far behind, as you can now control your VST from portable control surfaces, just as they do during live performances and podcasts.
VST, VST3, AU, AAX What Should You Get? and why?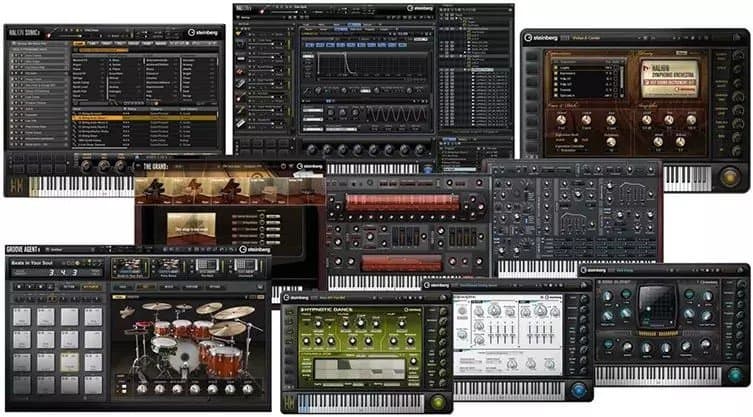 VST3 has several advantages over VST. VST3 is superior to VST and VST2, so we recommend you get the VST3 versions of your plugins.
Let's move on to AAX, RTAS, and AU.
AAX is a unified plugging format created by the widely used DAW company Pro Tools, hence the name Avid Audio Extension.
Your plugins must be 64-bit to use AAX in Pro Tools.
If Pro Tools is your preferred DAW, we recommend AAX. You can also use RTAS plugins with AAX. Pro Tools is also compatible with RTAS (Real-Time Audio Suite).
AU is an abbreviation for Audio Unit, and it is only available to Mac users. It is compatible with DAWS such as Logitech Pro, GarageBand, Ableton Live, and Studio One. The best features of AU, which is only available to Mac users, are its low latency and system-level support.
You'll get similar results regardless of which plugin format you use. Just make sure it works with your DAW.
Companies strive to provide VST, VST 3, AU, AAX, and RTAS versions of their plugins so that no one is left behind no matter the DAW of your choice.
What DAW uses VST3?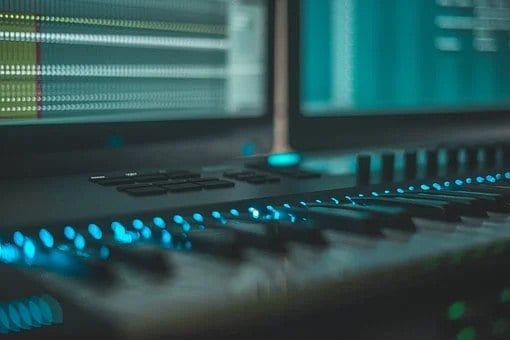 Almost every DAW you've heard of supports VST 3, including Ableton Live, Cubase, Studio One, Reason Reaper, and Nuendo.
The only DAW that does not support VST 3 is Pro Tools. If Pro Tools is your preferred DAW, install the RTAS or AAX version of the plugin. If you switch between DAWs, install both AAX and VST3.
Wrap up
You now understand the distinction between VST 2 and VST 3.
VST 3 is the successor to VST 2, and it has many advantages over VST 2, the most notable of which is less CPU overload and helps you avoid wastage of resources.
Other advantages that give VST 3 a competitive edge include
Faster processing.
Ability to automate and side chain.
Ability to change languages and use characters.
A resizable and user-friendly GUI.
Support for multiple midi channels.
Ability to use multiple plugins at the same time.
We've also talked about AU, AAX, and RTAS. AU is only compatible with Macs, whereas AAX and RTAS are only compatible with Pro Tools.
You now know which plugin format is the one that is best for you.