You just got your new MIDI controller and you are ready to start making beats and tracks, right?
What do you need now?
You need a virtual instrument that serves as a sampler.
But, which is the most famous sampler in the world?
Easy… Kontakt by Native Instruments.
This is in fact, the industry standard.
But, you still need the libraries, because Kontakt Player comes kinda empty, right?
So, which are the best Kontakt libraries out there?
Which are the best Kontakt string libraries? Choir libraries? Drum libraries? Or even synth libraries?
Do not worry, we will review the best Kontakt Libraries on the market so you can pick the one you prefer!
Here we go!
Here are 15 best kontakt libraries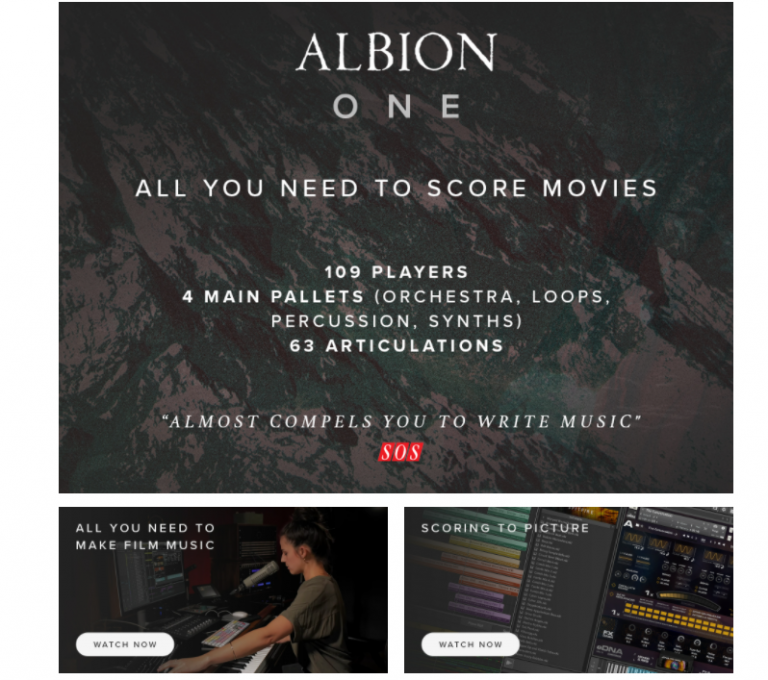 This is a vast orchestral sample library, ideal for producers and composers making music for film or sound design.
It features an orchestral with 109 parts, recorded at AIR Studios in London, giving you the most realistic sound stage and stereo imaging of elements.
The percussion section is optimized for cinematic scenes where big explosive sounds are crucial for the occasion.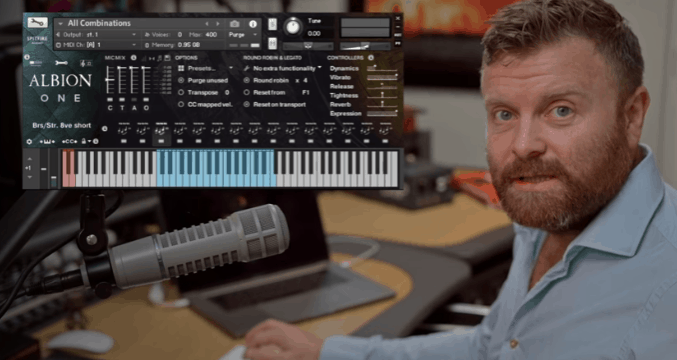 Read Also: River Flows In You (Yiruma) – Easy Piano Notes With Letters
The elements have been recorded with high dynamics, making it perfect for different genres where wide volume changes are needed!
You also get a large selection of microphones and their placement, letting you easily tweak the overall tone of the hall, creating more or less space when needed.


Exhale is a complex vocal synthesizer that can create the most creative results from simple vocal samples and processing, and is available as a Kontakt library.
It comes with over 500 presets that are "radio-ready" for you to simply select and use, no need to tweak. They have been programmed meticulously for each genre and mood.
Loop mode is perfect for producers trying to obtain rhythmic vocal textures that can be used as percussive background for productions.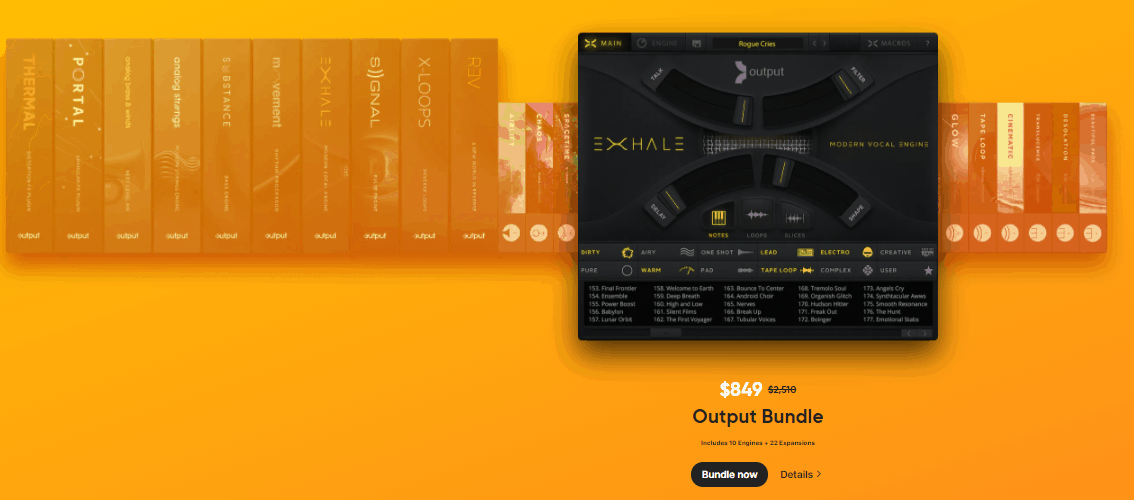 Notes mode is great for lead vocal lines and catchy melodies, ideal for modern electronic music productions.
Slices mode lets you recreate the famous "vocal chop" sound of most DJs and EDM producers nowadays.
You can program macros to develop several processing and sound modification tasks with a simple click or a key push, in seconds!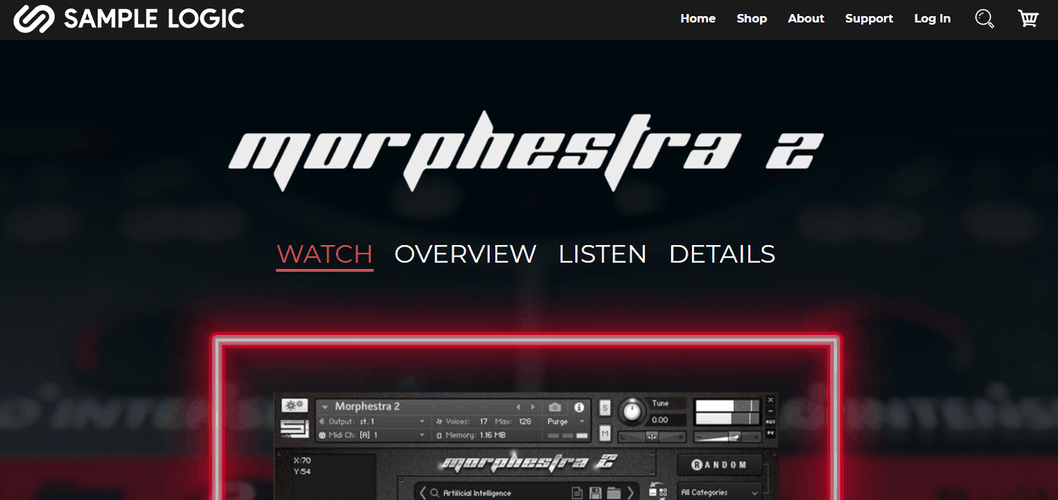 Morphestra 2 is a Kontakt-based library that includes over 3500 morphed cinematic instruments that have been processed and prepared to be used on film scoring and audio visual productions.
Instrumental and percussive samples and loops are designed to be used by music producers creating soundtracks for the scenes.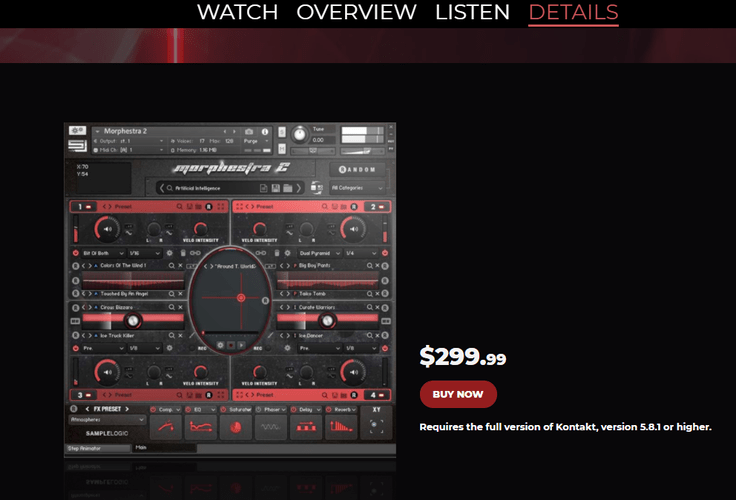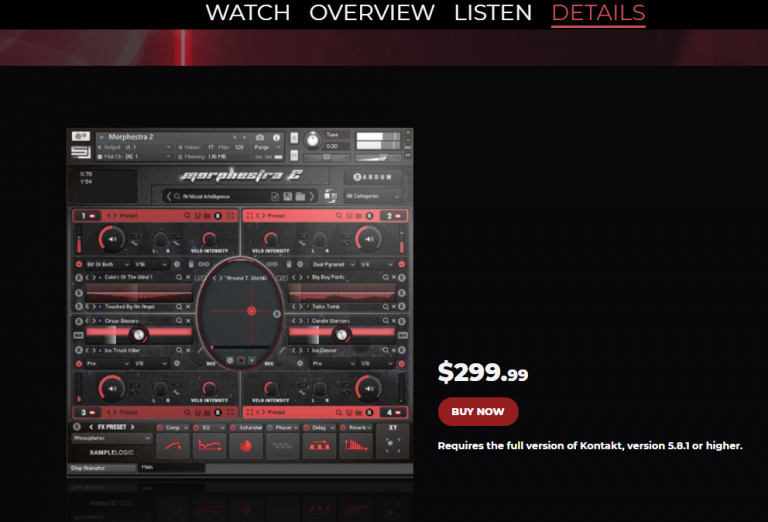 Atmosphere presets are great for general background sounds and even for foley backgrounds.
It comes with four sound engines, giving you the possibility of playing back up to eight different patches to create the most complex and rich tones, perfect for big and open action scenes.
It comes with a "randomizable" interface function that lets you obtain very creative and otherworld textures with a simple click!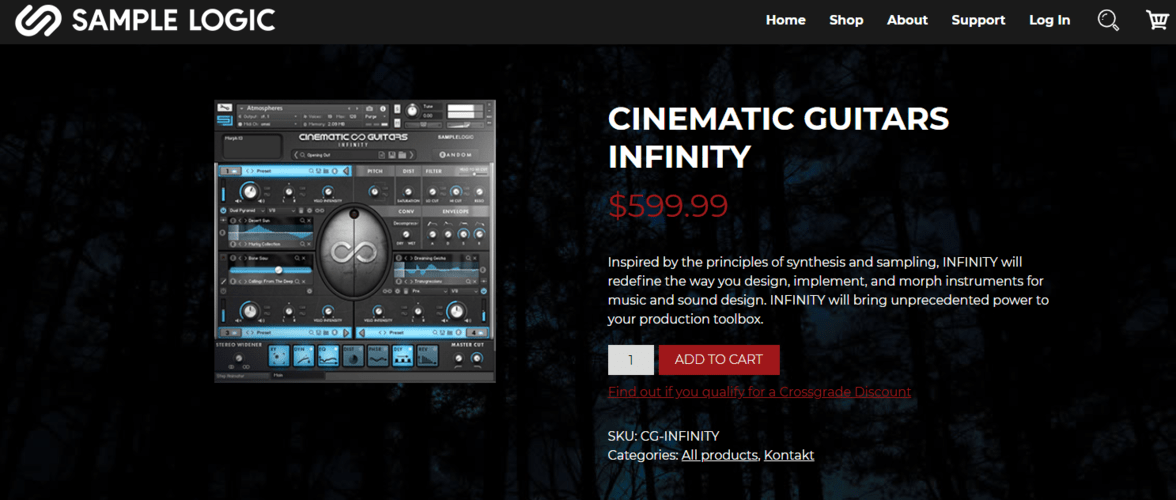 Cinematic Guitars Infinity is Sample Logic's guitar sampler instrument available in Kontakt.
The guitars have been sampled in all possible guitar recording techniques and methods.
You can get guitar sounds recorded with a simple mic in front of an amplifier for most "classic" performance tones, or also weird tones from bows playing electric guitars and feedback recorded.
The randomization function lets you randomize several parameters of the instrument in order to obtain more creative tones with a simple click on your instrument, toggling between more than 2400 presets.
The samples even include a percussive element hitting the body of the guitar, obtaining very loud guitar noises, ideal for most dramatic content and visual scenes.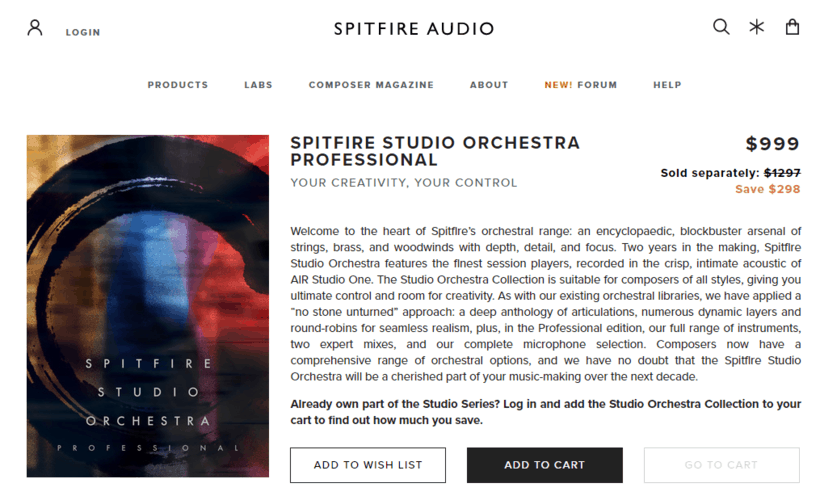 Orchestra Professional is Spitfire Audio Studio's most complex combination of strings, brass and woodwinds ever designed to work in the Kontakt environment.
The instruments have been recorded with multiple articulations and dynamic layers, giving you the most natural sound to the ensemble, ideal for soundtrack compositions and instrumentals.
The library gives you the option of listening to the instruments with a Mic Tree setup, ambient mics or close mics, giving you multiple tones of the same instrument.

You can also blend these microphone setups to adapt the ensemble to your mixing needs.
Orchestra Professional also features a brand new redesigned GUI that makes it extremely easy for you to operate the program right after installation!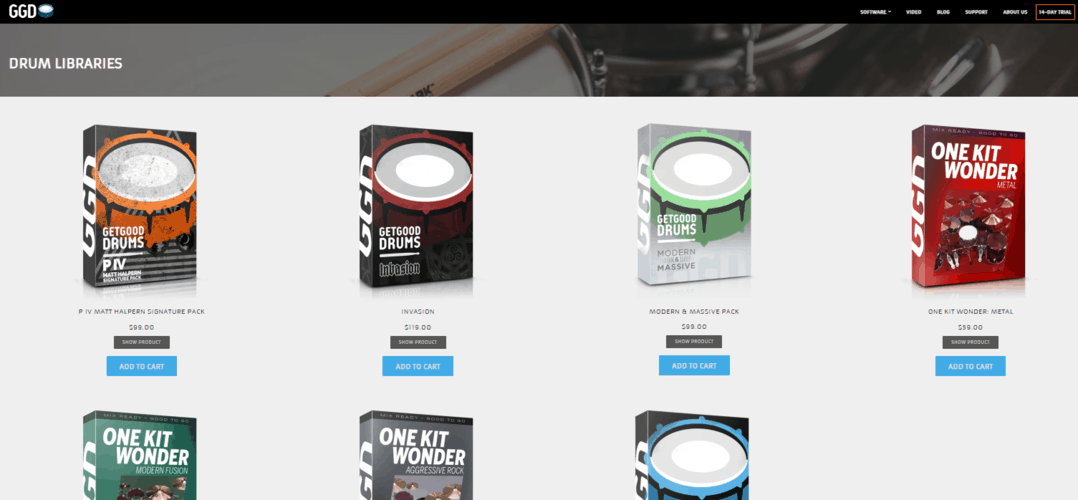 GetGood Drums are a combination of plugin and libraries that can be opened in the Kontakt environment, which are focused on realistic drum loops and samples that can be used on modern music productions.
These libraries have been recorded by the great drummer Matt Halpern from Periphery, including the most complex loops that have patterns and fills, perfect for rock music producers.
The library has been recorded with direct mics as well as room mics, giving you the option to blend them "to taste" in order to obtain the perfect natural drum sound for your mixes.
Each element of the kit has been sampled with all the velocities, giving you complete dynamic range from soft hits, to heavy weight hits!
The included cymbal and snare bleed matrix lets you control how much cymbal bleed hits the snare microphone, giving you complete control over these elements.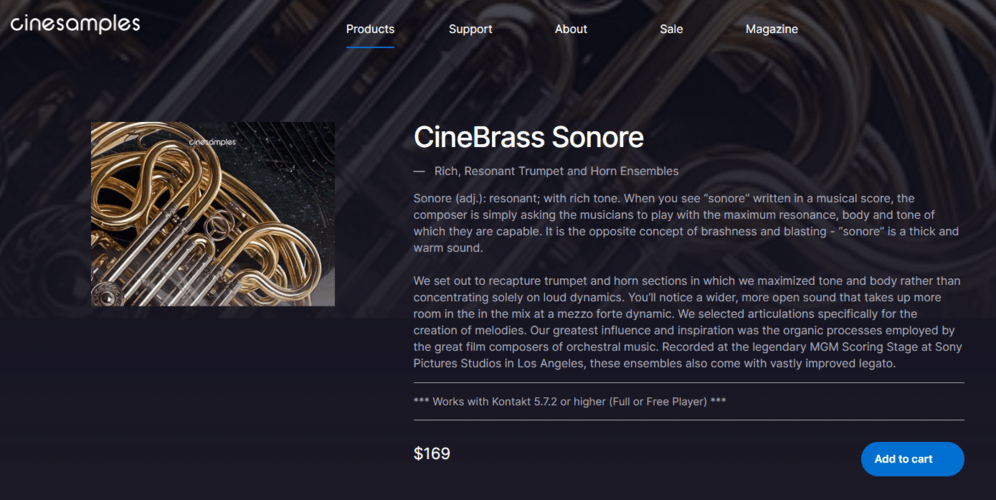 CineBrass Sonore is the perfect trumpet and horns section library developed by Cinesamples, that can be operated within the Kontakt Player environment.
The Sonore library has been recorded with musicians replicating the "sonore" approach of playing the instrument to obtain the maximum resonance of the instruments, perfect for modern pop producers.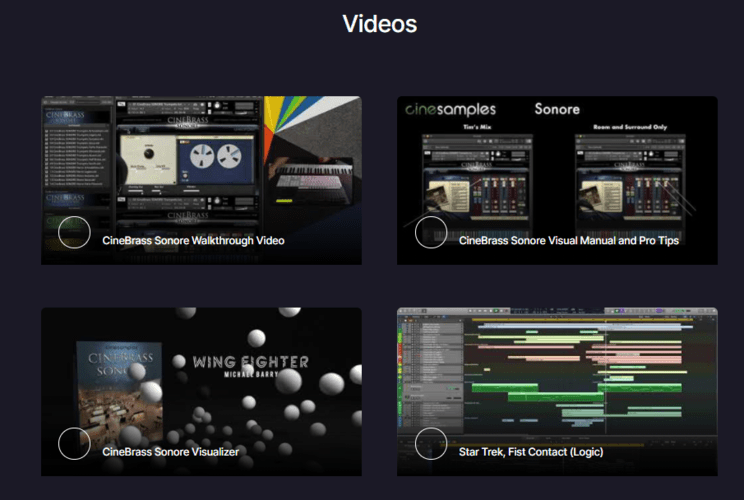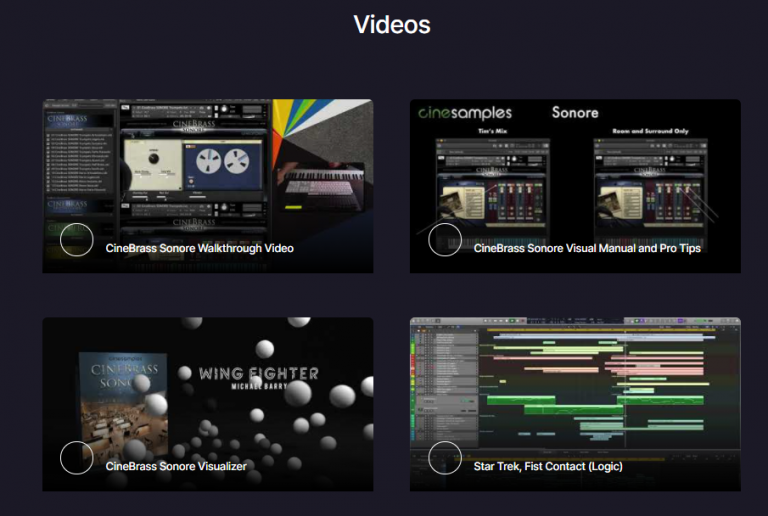 Four different microphone positions were used to record this ensemble, and the GUI lets you "blend" this signal with an internal audio mixer.
A simple reverb effect is also included to add depth and space to the tone of the horns.
The horns were recorded in both legato and individual notes, so you can mix and match these articulations to your need, giving you complete control over the performance.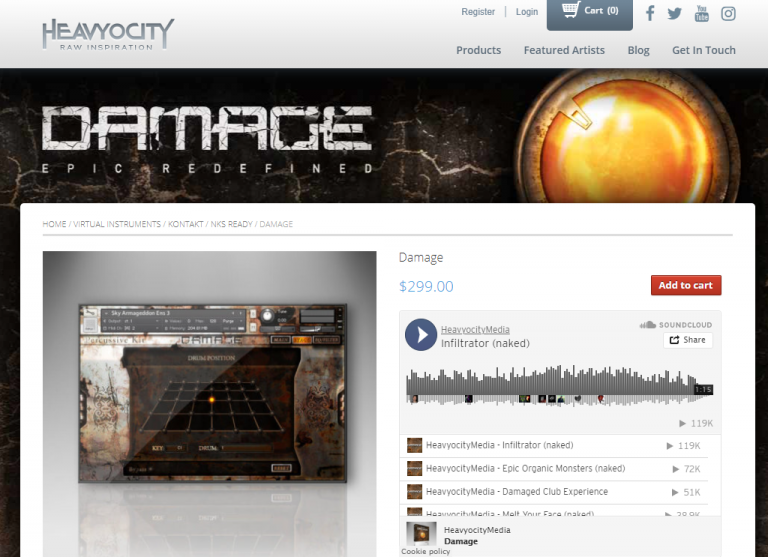 As its name says, "Damage" includes all kinds of dramatic industrial sounds from all kinds of explosions, as well as drums recorded in hardcore environments.
The library comes with a good amount of "one shot" samples of all kinds of percussion, snares, toms and objects that you can use as foley and FX for cinematic productions.
The grooves are synchronized to the tempo of the production, so you can easily audit them at the proper pace before you add them to the timeline.
The effects section includes distortion, overdrive, reverb and delay, which make it easy for you to "destroy" your samples and make them sound like another source!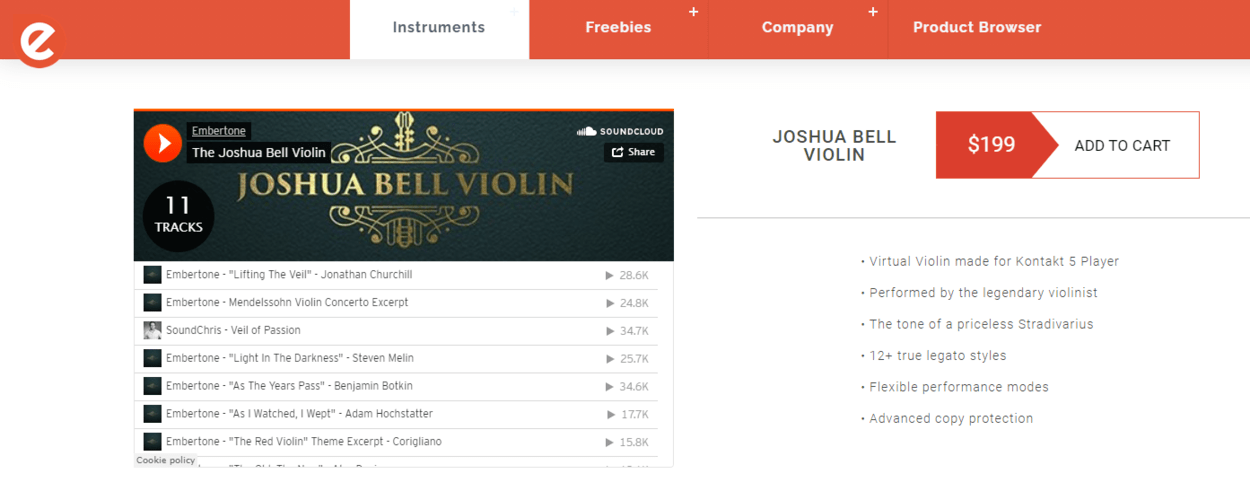 Joshua Bell Violin is the virtual violin library developed by Embertone, which is run under the Kontakt Player realm.
The library has been recorded by the famous player Joshua Violin, giving you the best performance and articulation of the instrument.
More than 12 true legato styles have been sampled, making it perfect for film score composers and classical music producers.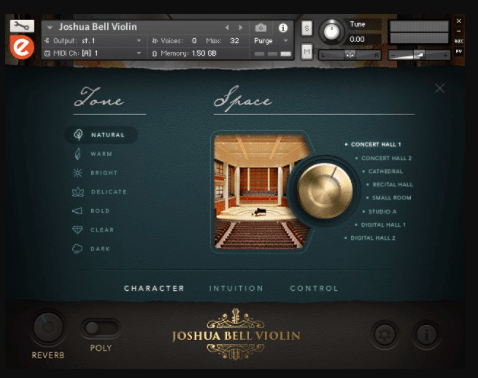 Stereo and mono microphone positions are available, which is great for producers that make music while mixing on-the-fly.
Rebow Control is available, especially useful for solo violin or concerto violin virtual music productions.
Every single articulation has been sampled, such as legato, sustain, staccato, tremolo, and harmonics, giving you total control of the instrument and its tone.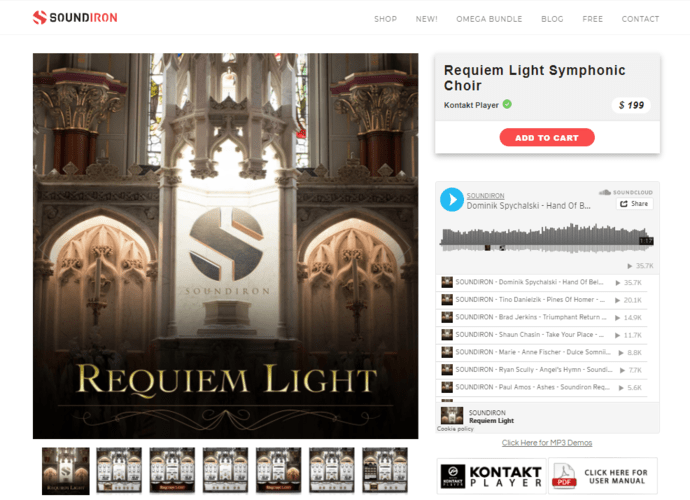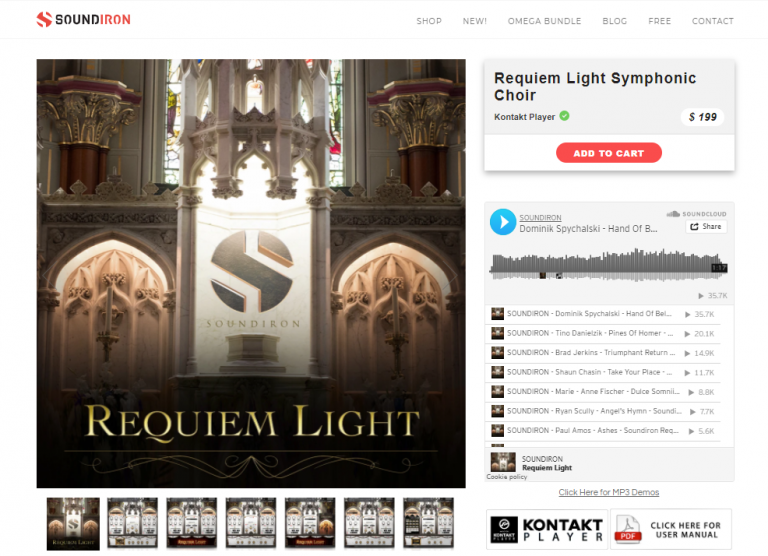 Requiem Light is Soundiron's unique vocal choir sampler instrument operating as part of the Kontakt Player environment.
The library contains a symphonic choir of singers that deliver great results on cinematic scoring and dramatic music compositions.
Additional samples have been added such as clusters, demonic chants, glisses, swells, sweeps and consonants, which are great tools to be used as sound effects.
You can combine two patches at the same time to obtain more creative, rich and complex choir tones.
The effect section includes harmonic processing, time-based effects and filters to completely shape the character of the choir to your needs.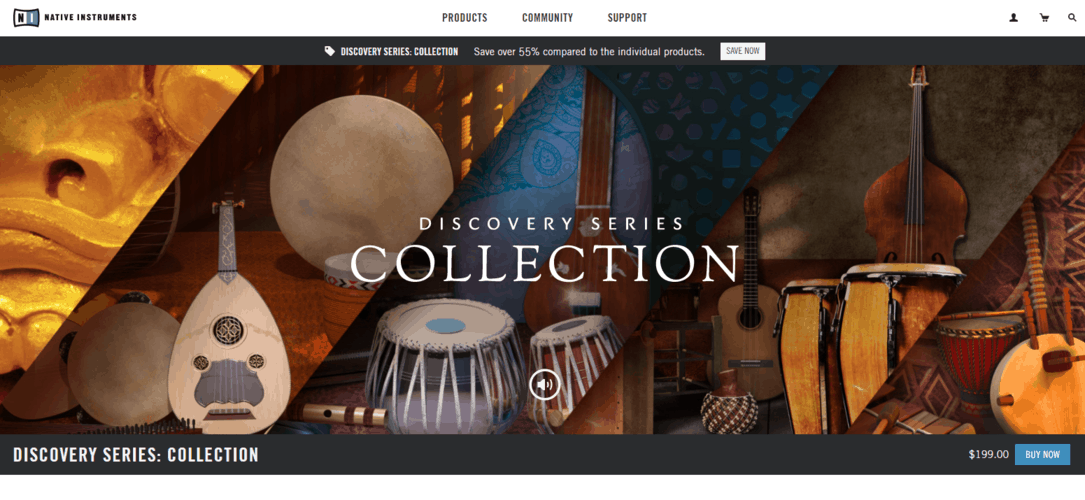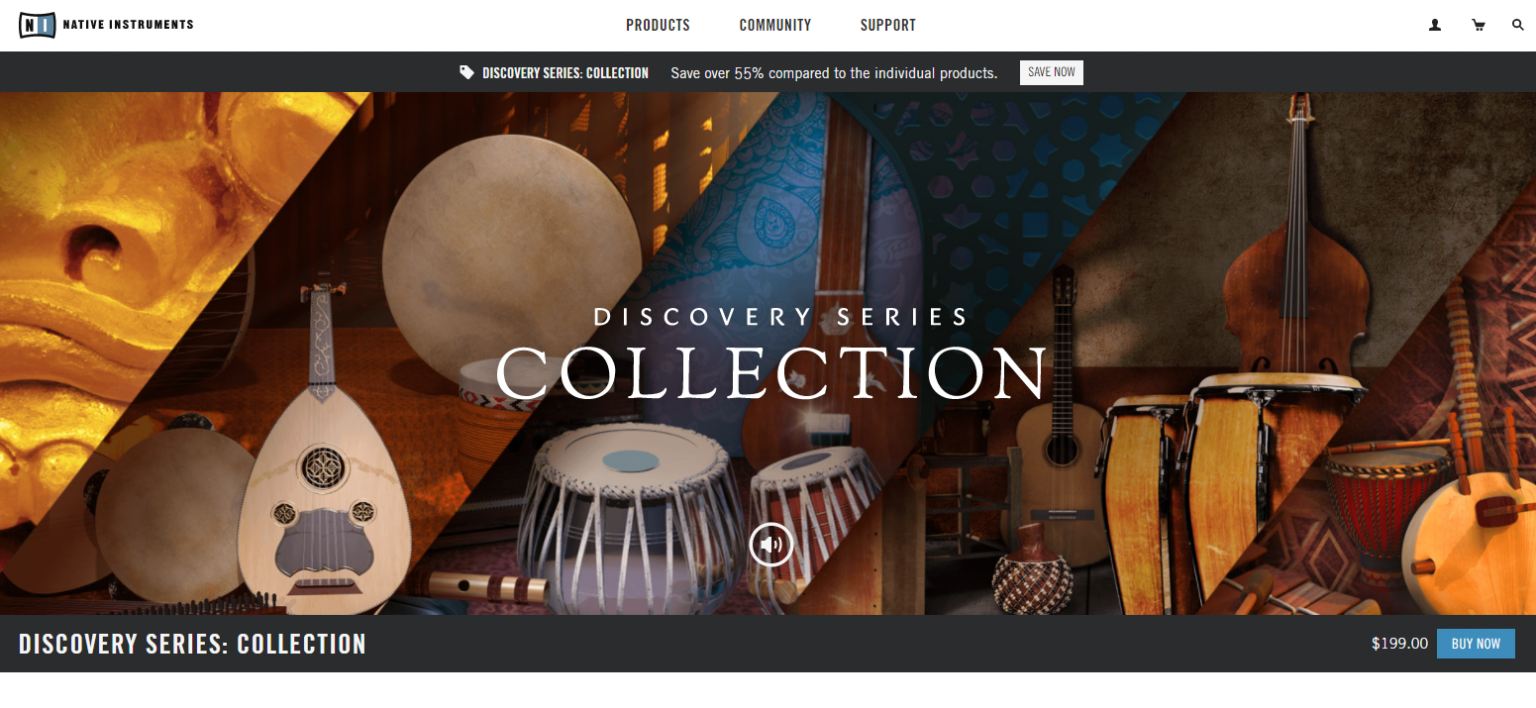 Discovery Series Collection is a Kontakt library developed by Native Instruments that focuses on world percussion and international exotic percussive elements.
It features percussive instruments from areas of the world such as the Middle East, India, Cuba, West Africa and Bali.
The library includes individually sampled instruments, as well as full patterns that are useful for most world music productions, albums and even demos.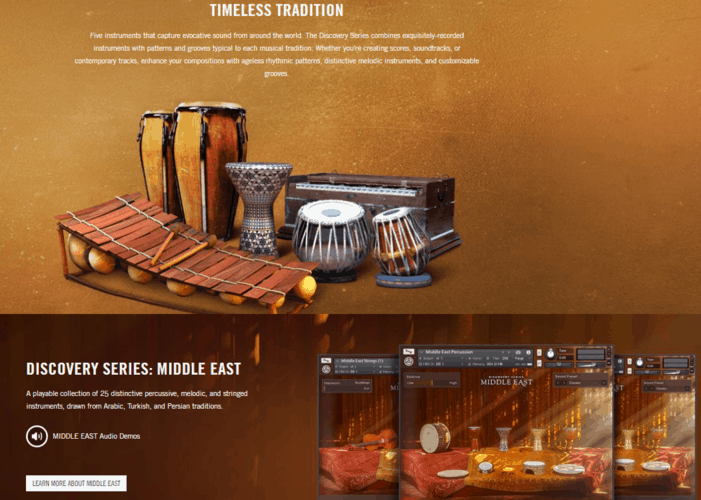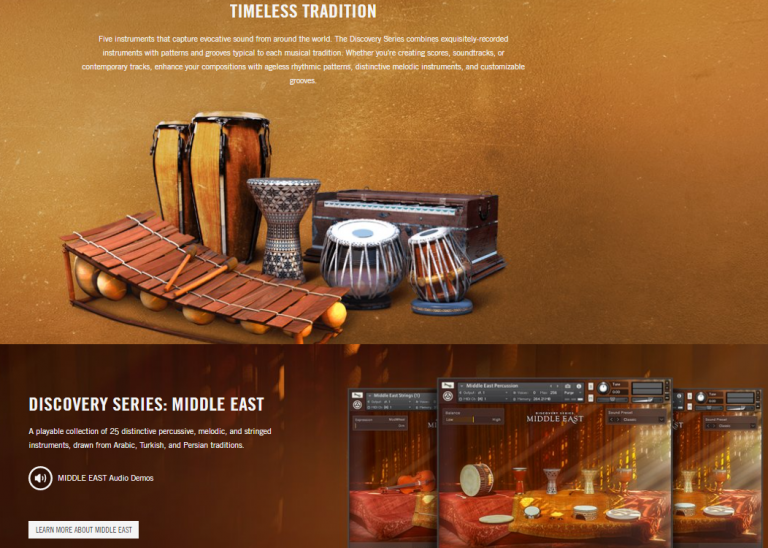 All the elements of the library and configurations have been mapped to each parameter of the Komplete Kontrol keyboard for seamless operation during your sessions.
The instruments let you add swing, feel, intensity and reverb, making them sound more natural than just a simple MIDI pattern, ideal for modern music productions and film scoring.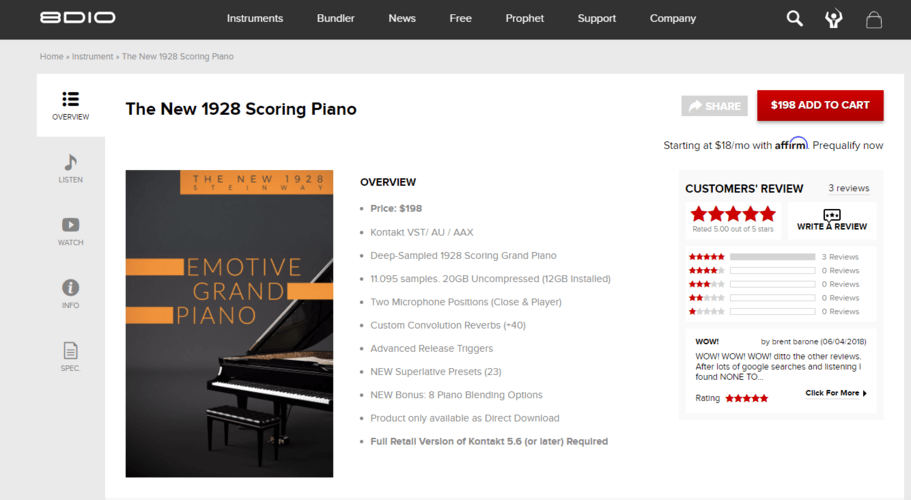 The 1928 Scoring Piano is the Kontakt library (virtual instrument) developed by 8Dio that emulates the sound of a classic full size concert piano.
It comes with more than 11,000 samples of the instrument, giving you complete realism of sound, ideal for singers, composers and solo artists.
The library has been recorded with two microphone positions, close and far. These two options give you plenty of mixing possibilities depending on the genre.
The included convolution reverbs are great for more open and cinematic productions that you will have in film scoring and sound for pictures.
The included Piano Morth option lets you blend your piano with other instruments such as marimba, Rhodes or Guitar, making it sound more harmonically rich and creative.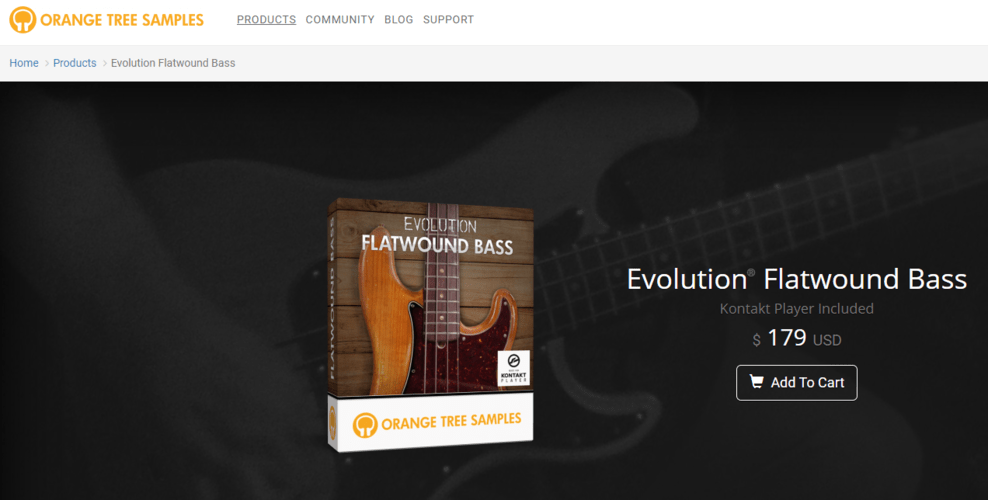 Evolution Flatwound Bass is the Kontakt bass library designed by Orange Tree Samples that emulates the typical sound of the Fender Precision Bass with flatwound strings.
The samples feature analog bass recording techniques that yield the best deep and rich bass tone found in modern music.
The pick position can be adjusted using their proprietary modeling technology, shaping the bass tone in seconds, depending on your song's mood.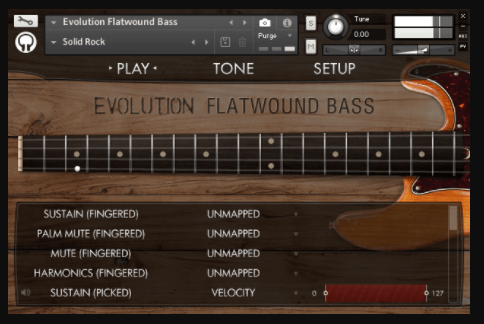 The playing articulations can be switched between fingers, pick and palm mute, which gives you options for different bass genres such as pop, rock and jazz.
Other sampled artifacts such as slides, hammer-ons and pull-offs have been included to create more energetic parts that require percussive approaches.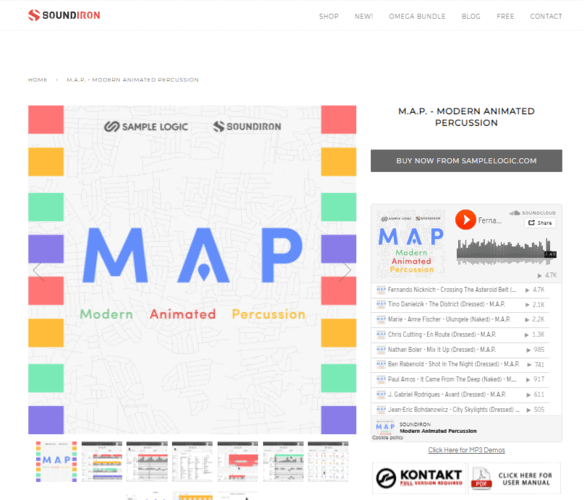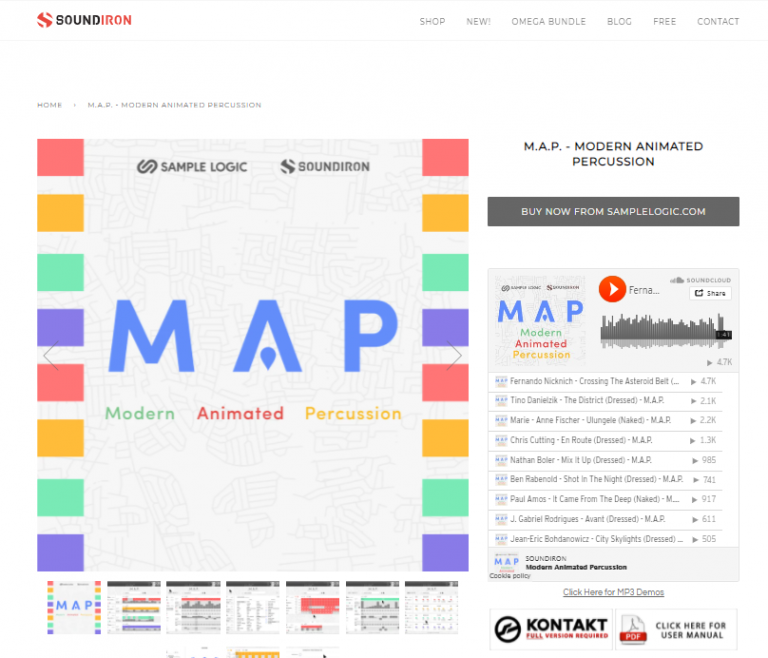 Modern Animated Percussion is a Kontakt Player library developed by Souniron and Sample Logic that actually presents a complete percussion sequencer within Kontakt.
This library actually lets you program the whole drum pattern within Kontakt so that it will playback your custom made beats.
MAP includes all kinds of percussive instruments such as drums, cymbals, pianos, mallets and electronic elements, making it ideal for producers looking for a "one stop shop" for beat making.
The internal sequencer comes with a mixer that lets you blend these sounds into a single stereo output, perfect for mix engineers.
There is a randomization feature that will help you dial in the most creative parameters to obtain complex results that work great as sound for picture content and special effects.
Conclusion
All of these libraries are really awesome and useful, but we need to make a decision.
If your goal is to find a Kontakt library to program real-sounding drums that fit your pop, rock, jazz and metal productions, you need to buy GetGood Drums.
There is no way to beat how natural those samples actually sound!
Now, if you want a more creative library, that adapts to non-commercial and underground music genres with world music affiliations, your best choice would be Discovery Series by Native Instruments.
You can't find anything more exotic than that!
Last but not least, if you want a great, all around library that works as a great production tool during your composition sessions in the studio, you should get Albion ONE by Spitfire Audio.
This library has such a wide range of instruments that pretty much makes you want to write music as soon as you open it!