Today in this post I am going to present you the best bass guitar VST plugins.
For most modern music, Bass is the solid slate that everything else sits on. Some songs have the life of their groove on the bass.
This is why it's crucial to have top-notch bass sound in your productions. To achieve this, you need the very best VSTs.
That's why I have written this article, to guide you to pick a bass VST that'll make your music pop and give it enough energy.
#
Plugins
Compatibility
Supported plugin formats
Product page
1
Bass XL by Denise
Both Mac and Windows
VST, VST3, AU
Buy now
2
ToneSpot Bass Express by Audified
Both Mac and Windows
AAX 32b, AAX 64b, AU 32b,
AU 64b, VST2 32b, VST2 64b,
VST3 32b, VST3 64b
Buy now
3
Ample Bass P Lite II
Both Mac and Windows
AU, VST, AAX or RTAS
Get for free
4
TAL Bassline
Both Mac and Windows
Audio Unit (32bit), VST (32bit/64bit)
Get for free
5
Monoment Bass
Both Mac and Windows
64-bit VST, VST3, AU, or AAX (11.0.2 or higher)
Buy now
6
Scoring Bass
Both Mac and Windows
Stand-alone, VST, AU, AAX

Buy now
Here are the 5 best bass guitar VSTs
Tone dial: for full control over the character and color of your boost.
Ability to solo the added bass signal in order for reference or apply additional effects like saturation or distortion.
Volume independent drive: for a consistent sound in dynamic tracks.
Different filter slopes for a defined sound.
Low CPU usage.
No need for dongles or complex license managers.
Overview
Bass XL is a plugin that generally enhances your audio's low end.
You can apply it on your mix bus or even throw it in while mastering it when the whole song needs a better punch.
For bass, in particular, Bass XL can be a quality enhancer. At times, a generic EQ alone may not do the job too well.
After you've recorded your bass or other low-end elements, make it pat by adding Bass XL to the mix. Also, either you're using a Windows or Mac computer, there's a version of Bass Xl for you.
Features
Bass XL makes your bass heavier without clouding out the melodic parts. A drive knob is an excellent tool that enables you to add distortion and saturation to taste.
The good thing here is that while adding a drive, the gain does not increase.
This way, you can judge the dynamics objectively. Aside from drive, you can control the color of your sound with the tone knob.

Bass Xl is perfect for low-performance computers because it doesn't use much of your CPU.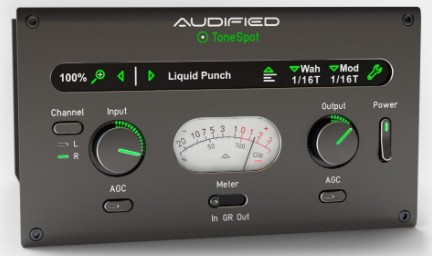 Best mixing tricks for bass guitar processing
Monstrous processing power and flexibility
Minimal controls for super-fast results
Settings based on the analysis of thousands of world-class records
Time-saver: No need to use many plug-ins
Intelligent gain staging
Overview
Audified ToneSpot Bass Express is a plugin that enhances the bass in your songs.
Sometimes, after recording a bass guitar or other bass instrument, the raw sound does not feel robust enough to be used in the mix. Other times, the bass doesn't match up to the kick in terms of weight.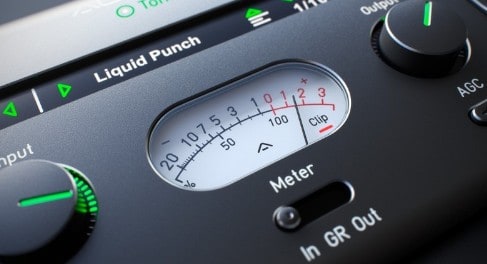 ToneSpot Bass Express helps you to bring your bass sound to your taste without destroying the sonic quality. The interface is compact, with just a couple of knobs. This VST has both Windows and Mac versions, which means you're covered whichever way.
Features
ToneSpot Bass Express has just two knobs, so you don't have so much freedom to tweak the sounds yourself. However, the presets added are excellently thought out.
You will definitely find one or more that will work. If you prefer to have full control with all the knobs, you can easily upgrade to ToneSpot Bass Pro.
You get a discount if you do it from ToneSpot Express. The added presets add varying levels of filtering. EQ, compression and multiband processing. Lastly, remember that this is a bass processing plugin, so you'll have to record the bassline from another source.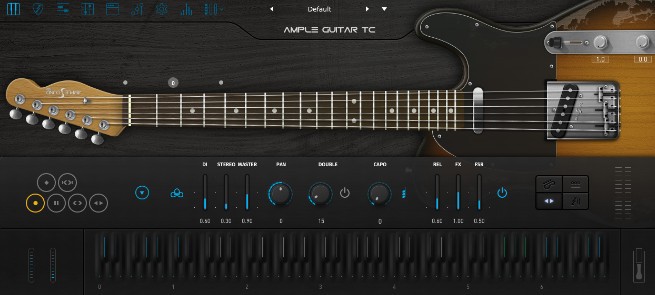 Key features:
443 Samples, Size: 450 mb, 16bit 44.1khz
DFD(Direct from disk)
Rich Fingering Noise – more vivid and realistic
Each Cycle & Rhombic Sampling structure – Separate sample cycle for each note and vel layer to improve sample utilization
Sustain, Hammer On & Pull Off, Accent.
Overview
Ample Bass P Lite II is a free bass VST that packs a lot of value. The sound is recorded from a Fender Precision Bass.
The interface looks like all other ample sound instruments, with the dark-hued area with all the knobs.
The guitar is just above the control area. This plugin is the smaller version of Ample Bass P. Even though it has fewer features, it still produces quality Fender bass sound, better than even some paid plugins.
Features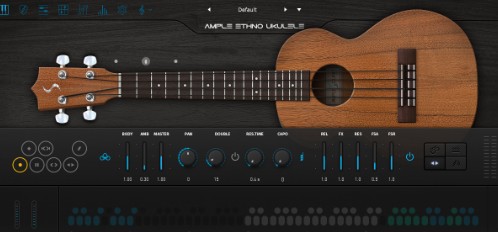 Ample Bass P Lite II places less pressure on your CPU and hard drive. The size is just 450mb. If you have a MIDI keyboard or other hardware instrument, you can customize the knobs and buttons on the plugin to your MIDI instrument knobs.
This makes it easy to navigate the features. P Lite also offers multiple fingering styles for different forms of music. Some of the playing styles added include hammer on and pull off, accent, sustain, and legato.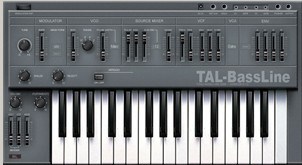 Key features:
Bandlinited oscillators (saw, pulse).
Sub-oscillator: square -1 oct., square -2 oct., pulse -1 oct, pulse -2 oct.
-18 dB/octave low-pass filter (resonant/self-oscillating).
LFO (frequency: 0,1 .. 30 Hz, waveforms: sin, tri, saw, rec, noise).
Very fast nonlinear envelope (A: 1.5ms..4s, D: 2ms..10s, S: 0..100%, R: 2ms..10s).
Overview
TAL-Bassline is a free Bass Synthesizer VST. It's pretty basic as the functions go, and it does not take a huge chunk off your screen.
This is big enough so you can see everything clearly, but it also doesn't block out every other thing. It's good for producers and beatmakers that love that classic analog bass sound in their song.
Features
TAL Bassline has just a handful of presets. However, there are a good number of faders and knobs. These controls are designed such that they look like they're on an actual hardware bass synth.
To get the sound you can tweak the Bandlimited oscillators, low pass filter, arpeggiator or a couple more features. Also, this free VST uses low CPU power, so you can run it with almost any computer.
Key features:
Super-high-quality bass synth with stereo source sounds from top-end boutique hardware
Top-notch synth architecture that's both versatile and easy to use
Blend noise with two different sources at once for a textured and highly complex sound
Professional presets from Madison Mars, Vandalism, Sample Tools by Cr2, WA production, Black Octopus, and Function Loops
Overview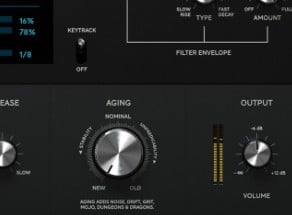 Monoment bass is a bass VST that is well suited to EDM and other electronic music production.
Thankfully, it doesn't have so many knobs. This means that beginner producers can get something going without spending too much time.
The sound from this plugin has that analog warmth to it. It is compatible with both Windows and Mac. Also, it uses a bit of CPU power so you should have up to 8GB RAM to have a smooth user experience.
Features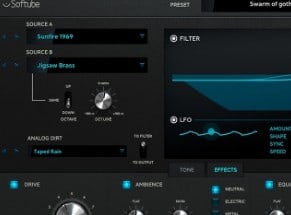 Monoment Bass sounds are sampled from the best analog synths. It allows you to layer two sounds to create your unique bass.
You can also add analog noise to the sound. It gives your bass synth sound more bite. It also has preset carefully sculpted by experts including Madison Mars, Vandalism, WA Production, and others.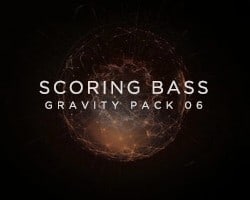 Key features:
5.7 GB uncompressed (3.9 GB compressed)
Motion page for advanced volume, pitch, and pan pattern creation
Playable Trigger FX™ for real-time control
Stand-alone, VST, AU, AAX
300+ Motion Presets (NKA's)
Overview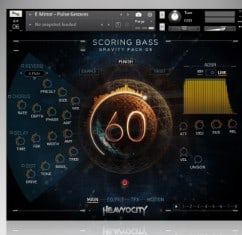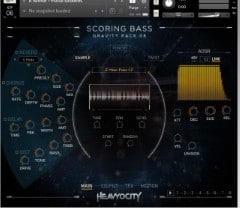 Scoring bass is a Heavyocity VST that works with Kontakt. This means that you need to have Kontakt 6 Engine or Player to use it.
This is not a synth bass VST like Monoment and others. It's a real bass guitar VST that gives realistic sound. Scoring Bass is compatible with both Windows and Mac operating systems.
Features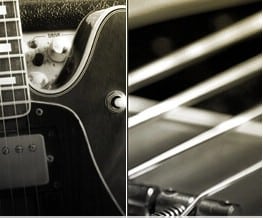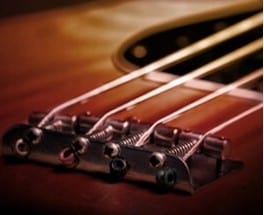 Scoring bass is not just a plugin that lets you record real bass guitar sounds. If you run out of melodies for your music, you can take a cue from the 100+ presets available.
These presets automatically adjust to the tempo of your DAW. Using Scoring bass in Kontakt, you can either load it up in your DAW or play it live as a standalone instrument.
Conclusion
I've mentioned some of the most reliable bass plugins you can find, however, I still have my own favorites out of all of these.
My best picks are ToneSpot Bass Express, Monoment, and, Ample Bass P Lite II.
ToneSpot Bass will always be relevant because sometimes, I have a good bass sound that could benefit from some more depth. ToneSpot does that for me.
Monoment just gives that funky synth bass feel every time you play it. Ample Bass P Lite II does its job of a live bass guitar well without taking much power.
Read Also: 7 Best Melodyne Alternatives (Free & Paid Included)