Do you want to know the honest review of Beats Studio 2 vs Beats Studio 3?
Last update on 2023-09-21 / Affiliate links / Images from Amazon Product Advertising API
Selecting the right pair of headphones can be tricky whether you're getting your first pair or upgrading from a previous version.
The Beats Studio line of headphones poses this exact challenge due to the similar look of the units. Studio 2 and Studio 3, in particular, are a source of slight confusion for many people.
Don't fret though; we will walk through all the key factors and features of these two beats headphones to see which one might be better suited for your particular needs, budget, and use.
Let's jump right into it!
Beats Studio 2 vs Beats Studio 3: Which wins the battle?
| Features | Beats Studio 2 | Beats Studio 3 |
| --- | --- | --- |
| Battery life | 12 hrs | 22 hrs |
| Active Noise Cancelling (ANC) | Yes | Yes |
| Weight | 0.99 kg | 0.99 kg |
| Compatible | iOS and Android | iOS and Android |
| On‑ear controls | Yes | Yes |
| Bluetooth | Class 1 | Class 1 |
| W1 chip | No | Yes |
| Fast charging | No | Yes |
| Amazon product page | Check price | Check price |
Build and design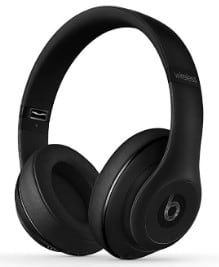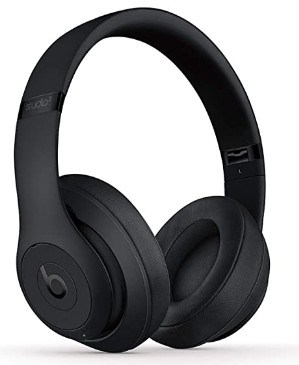 The build and design of both Beats Studio 2 and Studio 3 are similar. They're both sturdy and have a premium look with a smooth matte plastic finish.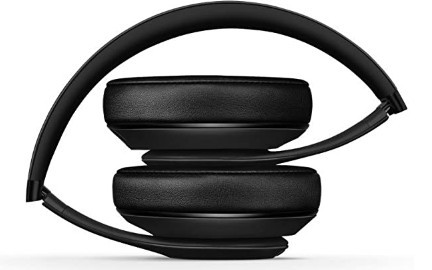 Both headphones sport adjustable headband which can be folded when not in use to ease carrying around.
Despite looking alike, the earpads on the Studio 3 Wireless are softer which results in a more comfortable feel on the ears.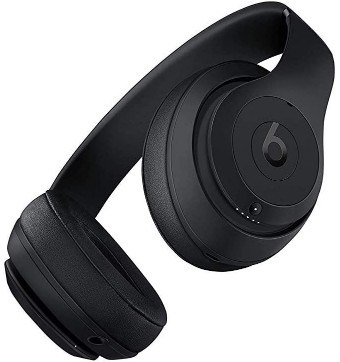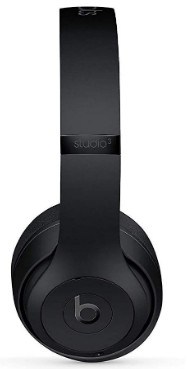 This is a great feature because it allows you to listen to music for longer periods than the Studio 2.
This is a huge plus for music lovers, students who use study music to enhance their session, or musicians who often have to spend long hours working on perfecting their music.
Sometimes taking breaks can kill your vibe so the ability to use headphones for extended periods without discomfort is highly beneficial.
From an aesthetic point of view, both units look really beautiful with a simple and clean design which for the most part ought to look good on virtually anyone and with any outfit.
W1 Chip in Beats Studio 2 vs Beats Studio 3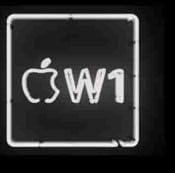 Despite the aesthetic similarities, the Beats Studio 3 Wireless sports Apple's W1 chip which isn't present in Beats 3.
The chip enables the headphones to automatically pair with Apple devices over Bluetooth. So if you have Apple devices you don't have to tinker with pairing as you would with devices from other brands.
It's important to note that the headphones also work with other Bluetooth devices so there's no need to worry if you don't have Apple products. You'll be able to use them with your Android devices, Bluetooth-enabled laptop, etc.
The chip also enhances Bluetooth performance resulting in the overall improved battery life of the headphones.
Sound quality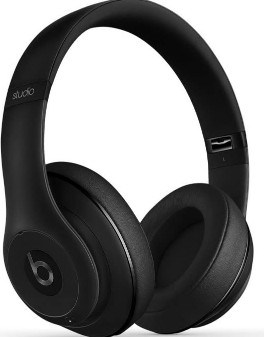 Another notable improvement that Beats Studio 3 brings to the table is sound quality, which is probably the most important feature.
Most notable is the improved bass response which sounds more controlled, cleaner, and tighter than the Beats Studio 2. If you are a basshead Studio 3 is your best bass headphones that does its job well.
Beats are known for exaggerating the bass response and a step in dealing with this issue has been taken in Studio 3. The bass in Studio 3 is not as exaggerated as in previous iterations of Beats headphones.
Every iteration of Beats headphones is more balanced which is exactly the case with Beats 3. There's plenty of bass as expected but it's not as overpowering as it is in Studio 2 and Studio 1.
The highs are bright and clean while the midrange frequencies suffer from minor muddiness but sound good at high volumes.
But the headphones sound good nonetheless. They're great for high-energy music such as hip-hop and EDM which rely heavily on thumping, fat low-end.
Noise cancellation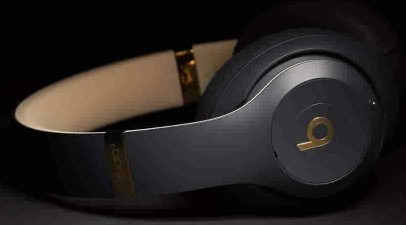 Both Studio 2 and Studio 3 support active noise cancellation which keeps out unnecessary environmental noise for a better listening experience.
Despite this similarity, Studio 3 has better adaptive noise cancellation (ANC). The ANC in Studio 3 uses two microphones for capturing environmental noise in comparison to Studio 2's ANC which uses a single microphone.
The new ANC system on Beats 3, dubbed Pure ANC, calibrates itself by constantly listening to your environment and then adapting accordingly to give you the most suitable noise cancellation for that scenario.
This is extremely helpful if you're using the headphones in noisy and public places such as public transportation, on the streets and other places where you don't have full control of your physical surroundings.
You don't have to worry as much about your environment affecting your listening experience.
If you are an avid flight traveler these Beats headphones are the best noise-canceling headphones you can travel with.
Battery life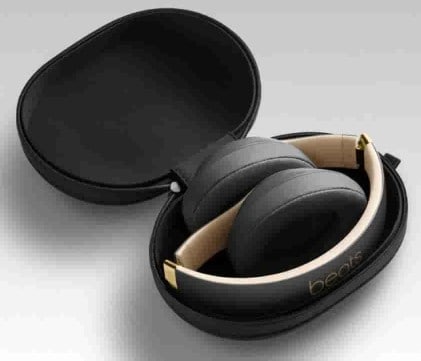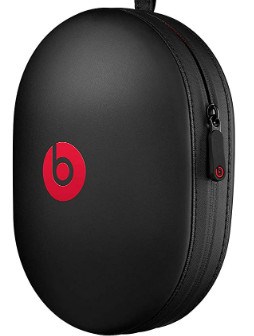 Beats Studio 2 has a respectable 12-hour battery life on a full charge. This pales in comparison to the Beats Studio 3 which has an impressive 22-hour battery life with ANC turned on and 40 hours with ANC turned off.
This means you can work on your music or even fall asleep with the headphones on without worrying about the battery running out.
The improvement in battery life is due to the W1 chip which helps to extend it by an additional 1 hour 45 minutes when there only 2 hours of charge left on the headphones.
In addition to all the above, Beats Studio 3 has a fast-charging feature which can give you 3 hours of battery life with 10 minutes of charging.
That is extremely convenient especially when you're on the move and only have limited time to charge your headphones.
Similarities
They have a similar aesthetic design and look identical.
Both have noise cancellation.
Build quality is identical.
Differences
Beats Studio 3 Wireless has better battery life due to its Apple W1 chip.
Beats Studio 3 has softer ear pads making them more comfortable than the Beats Studio 2.
Beats Studio 3 has two microphones and improved software for pure adaptive noise cancellation which improves its noise cancellation capabilities.
Beats Studio 3 has a cleaner and more balanced sound than Studio 2.
Beats Studio 3 has the Fast Fuel charging technology resulting in faster charging than Studio 2.
Conclusion
Whether you plan on getting a pair of Beats Studio 2 or 3 you can't go wrong.
Both headphones sound really good and are comfortable to wear.
However, if you have the extra cash you'd probably be better off buying the Beats Studio 3 due to its improved battery life, fast charging feature, improved noise cancellation, and more balanced sound.
If the Beats 3 is outside your budget then you can't go wrong with the Beats Studio 2 which is a formidable competitor with the same look and feel albeit with a few features missing.
At the end of the day, both are great sounding general-purpose Bluetooth headphones. You can also refer to the Bluetooth headphones buying guide to make the perfect decision.