Are you a music producer or a mixing engineer looking to take to your live recordings and mixing to the next level? Then you must be aware that all you need is the right mixer to get the job done.
If you're a mixing guru and you have all the information regarding mixers, in that case, you can easily walk to the nearest music store around and point out the mixer you want. You can get a music mixer that suits your needs without struggle.
But if you're new in the music world, picking out the right mixer can be quite confusing and challenging, and without proper guidance, you might buy the wrong equipment.
Not to fret.
In this article, you'll learn everything you need to know about music mixers. By the end of this article, you'll be a mixer guru, and you'll have all the information you need to get a music mixer that suits your needs.
Read to the end because we'll also share and give recommendations to some of the best music mixers in the game.
Let's dive in.
What is a music mixer?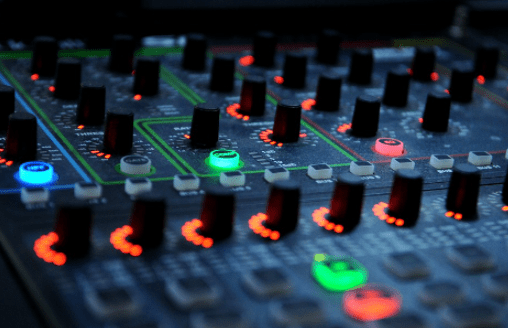 In layman's language, a music mixer is an electronic device used to mix and combine sound from various audio signal inputs, accept the sound, proces, and monitor the sound and audio signal.
An audio mixer's inputs include the microphone used by a singer, an electric guitar by a guitarist on stage or in the studio.
A music mixer is also called a mixing console, audio mixer, mixing desk, sound mixer, or soundboard. Or you just refer to it as a mixer or board.
Why do you need music mixers?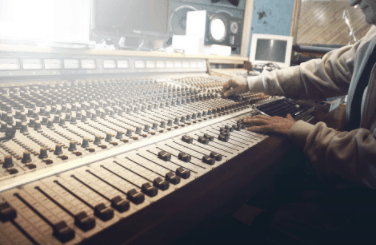 Music mixers are used to control, combine and monitor audio signals. You can use a digital mixer to control digital signals and an analog mixer to control analog signals.
Music mixers are famous in the music world because they are essential devices for audio recording, live recording, performances, and concerts, in the film and television industry, in nightclubs, public address systems, sound reinforcement systems, and broadcasts.
Without a music mixer, all the elements you hear in your favorite live concert would never be possible. That's how vital the music mixer is in the sound production and recording world.
As a novice, you might think that you only need your mixer to mix signals. Well, you're wrong because a mixer can do more.
Did you know that you can use your music mixer instead of an audio interface to provide phantom power to power up your condenser microphones during your recording and live sessions? And you can use a music mixer to pan audio and adjust the stereo field of your output.
What's more?.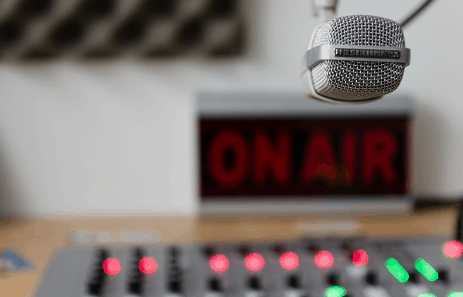 You can use it to filter your sound and audio to your liking. A music mixer also helps you to equalize your sound. You can cut frequencies you don't like and boost frequencies you like, just like the pros. This way, you achieve a high-quality sound.
A music mixer also helps to record signals in a recording studio or live concert. It helps monitor the recording so that you can use beautiful effects like reverb and delay. It also helps when you need to connect speakers and monitors to listen to the output in real-time.
Above all, with a sound mixer, you can perform dynamic range compression with ease. This helps you control your gain and achieve a balanced sound when you record or perform.
A quick music mixer tour: Mixer controls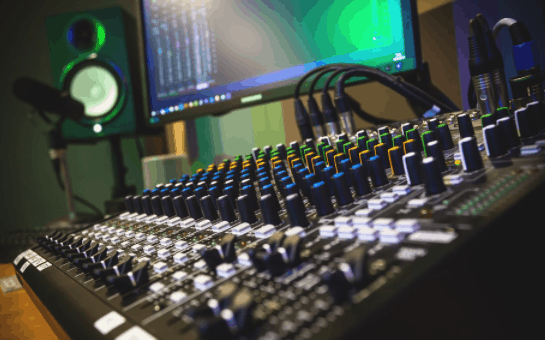 The mixer channels are probably the first thing you notice when you look at the mixer because they are numerous. A basic music mixer can have at least 20 channels. Once you get off how a channel works, then you're good to go. A channel is made up of everything listed below.
Here is where you connect and insert your audio sources. You achieve that by inserting your audio jacks for line signals or XLR cables for microphones. Some music mixers also have stereo channels.
An insert is where you plug in more equipment, for example, if you need an effect like a compressor or a gate.
Each channel has a gain that helps you monitor the audio's input levels from each channel.
Similarly, a channel has an EQ where you can boost and cut respective frequencies to your liking. For example, if your guitars are dull and muffled, you can make them bright by increasing the high frequencies and turning down the mid and low frequencies.
An auxiliary send is used to add power to the channel so that you can hear it better. It's also essential when you need to send special effects like reverb and delay to your track.
The panorama (pan) helps you position sound in the stereo field. For example, if you want to hear a specific sound on the left output, simply turn your fader all the way to the left, and if you want another on the right, turn it to the right.
Panning is essential because it helps you balance all the sound and ensure that each sound occupies and sits in its own space without interfering with the other sounds.
The mute button is used to turn a specific channel on and off.
The channel fader determines the amount of volume of a channel sent to the master or bus fader.
A master fader is the overall volume of the output heard into the speakers or the public address system.
The master outputs host the mixer channels and receive signals from every channel after you've tweaked everything. This helps you to determine whether your music or audio is clipping or not.
How to choose a music mixer?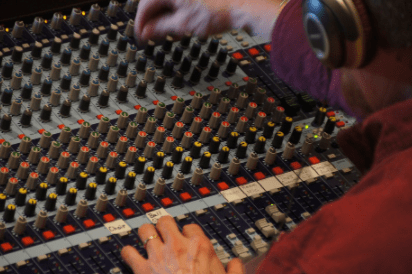 Thanks to new technology that keeps growing day by day, today, you can simply achieve audio mixer function from the comfort of your phone and tablet.
Also, on your laptop via the very Digital audio workstations (DAWS). Even though they can get the work done, nothing beats the old school when it comes to music mixers.
The knobs, faders, and buttons give you a nice feeling when you touch them. Therefore, if your old school and you prefer a real mixer, here are some five tips you can apply when choosing a mixer.
Which music mixer is best for whom?
Choosing the right mixer also stems down to why you need the mixer. For example, if you need the mixer for recording purposes, you must ensure that it has recording features.
Also, whether it's digital or analog, for example, if you're a DJ you should opt for a digital mixer because you always commute a lot. And that would be impossible if you go for a mixer that is traditional and analogous and stationary.
You need a mixer you carry around with ease for your different events.
Other factors that determine what mixer you should get include
The channel count
Aus buses
Connection type
Availability of onboard signal processing
Which type of mixer is used for what applications?
Today there are many numerous music mixing applications available. For example, GarageBand for Mac or Virtual DJ home (This is my favorite). And Mixpad Dj. These are available for android, IOS, and PC.
Here's the best part.
Most of these apps are designed so that they are compatible with both digital and analog mixers.
What are the best music mixers?
There are numerous music mixers today that get the work done. Most of them are incredible. Some are inexpensive, while others are pretty much expensive.
For this reason, get a music mixer that best suits your budget and will still get the work done. Also, ensure you carry out thorough research and read reviews on the music mixer you want to get.
In this article, we list excellent music mixers at different price ranges. Some are inexpensive ones and the expensive ones.
Best mixers under $100
Music mixers under $100 are a great fit, especially if you record music at home or run a podcast at home, and all you need is a few mixers with a few XLR. One for your microphone and the other for your guest. The best mixer under $100 include
Best mixers under $200
The best mixers under $200 are
Best mixers under $500
Best mixers under $1000
If you have a few notes to rub together and you can spare $1000, you can buy excellent mixers like
This will give the best results and will make your music mixing easier.
Conclusion
There you have it, a quick guide to music mixers and everything you need to know about mixers. It will guide you on how to choose a mixer, what music mixer is excellent for you. It also discusses the ins and outs of a music mixer.
Also, get the right music mixer depending on your budget. It also discusses what music mixers are and why they are essential for your setup, whether you're a DJ, a music producer, live performer. Or you just need a mixer for your daily podcast.