Affiliate disclosure: In full transparency – some of the links on this website are affiliate links, if you use them to make a purchase we will earn a commission at no additional cost for you (none whatsoever!). Will this be a problem? This is how we manage to create free content for you. Please know that your trust is so important for us. If we recommend anything, it is always because we believe it is worth exploring. And, buy me a coffee ☕️
Today in this post we are going to review Plantronics M180 vs M165.
[amazon box="B010XDJTWS,B00DQ5RHK2″ grid="2″ button_text="Buy from Amazon"]
The Plantronics m180 is a noise-canceling Bluetooth wireless headset. It looks exactly like what you would want in such a device; sleek, small and does its job.
If you're looking for a small, unassuming wireless listening device that makes your day-to-day commute easier, the M180 is for you.
The Plantronics M165 is also a noise-canceling Bluetooth headset. This device is ready to go, whenever you have anything you want to listen to on your phone.
With the m165, you don't have any problems answering all your calls while you engage your hands in other important stuff.
[amazon table="15151″]
Plantronics M180 vs M165 – Is there any difference?
Build and design
The M180 looks like a pretty regular Bluetooth headset, with its conventional elongated shape.
Its body is made of plastic throughout; this explains why it's so light that you can carry it around in your ear for hours without any pain.
Also, the kind of plastic used in making the m180 is resistant to fingerprint stains, so you can be sure that your M180 would look good for a long time.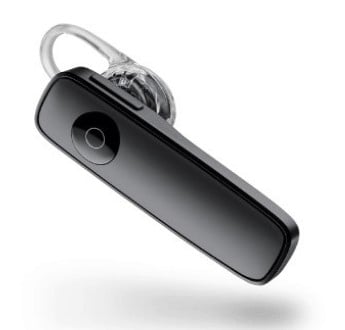 The M165 is also quite light, weighing just 9g. It's quite similar to the m180 in shape and size. The most notable difference you may notice at a glance is the design of the round button on the back.
The headsets clip to your ears with the different sizes of ear clips supplied with it. The ear clips are supplied in three different sizes; you're sure to find your ear size among the three provided.
Features
The Find My Headset function helps you to locate your Bluetooth headset just in the place you misplace it.
It works with the Plantronics Hub app, which is available on both iOS and Android devices. The Bluetooth headset gives a tone to enable you to find it easily.
On the alternative, you can use the GPS location trackback function. Both these Plantronics marque 2 headsets have this capability.
The M180 has an active noise cancellation feature that uses the dual microphone technology.

This technology simply uses a two mic method to reduce surrounding noise from entering the mic. One mic captures your voice while the other captures the surrounding noise, then the headphone subtracts your voice from the surrounding noise, leaving just your voice, mostly.
This ensures that the person on the other end can hear you clearly, even if you're making or receiving the call in a noisy environment. Even though these two headsets have some other cool features, I think this is the standout one.
Also, note that the noise cancellation feature only works for the mic. That is, it only reduces noise for those hearing you on the other end while making a call. It does not reduce the noise when you're listening to them.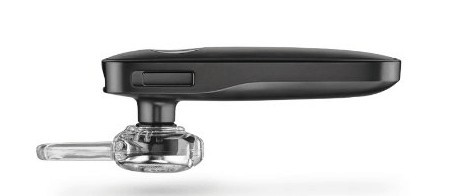 The DeepSleep feature is also worthy of mention. This function enables the Bluetooth headsets to hibernate when they're not being used.
You can "wake them up" by simply tapping on them. This hibernation is so effective that your headset can stay sleeping for up to 6 months.
Since the battery can take you up to 7 hours of talk time, it means that your batteries can actually last you till you make or receive up to 7 hours of phone calls. With this feature, you can use these headsets for days without charging.
Both the m180 and m165 have this capability.
Sound quality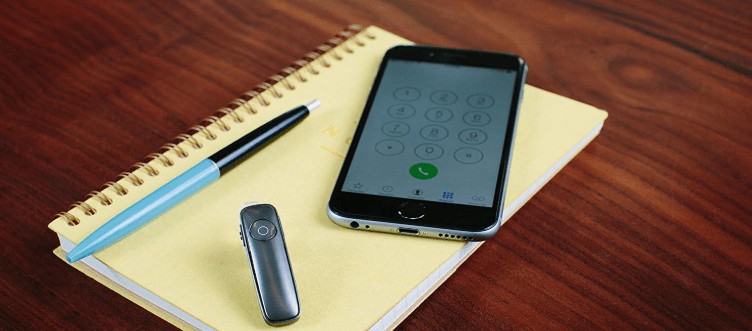 For a Bluetooth headset like this, we're more concerned with speech clarity more than anything else, because that's what they're essentially made for.
This means that for both the m180 and m165, low frequency is much reduced, and the sound exists more in the low mids to high frequency.
In the hearing, or when you're receiving a call, the m180 and m165 are quite close to each other in terms of sound quality.
There's a handsome amount of presence and clarity boost in the high mid to the higher frequencies. This is expected is we would have the desired clarity in speech.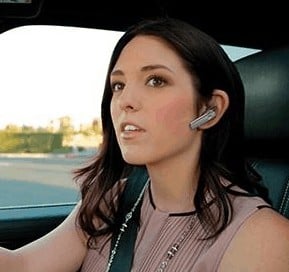 The flip side of the sound quality of these headsets is the microphone sound quality. The microphone quality is quite impressive, due to the dual microphone active noise canceling technology applied.
The music quality is quite decent, but when you're making or receiving a call the person on the other end may hear some distortion for about 5 seconds.
I think that's the time it takes for the noise cancellation feature to start working. It seems as though the headset trying to kickstart the process causes that disturbance.
However, it's just 5 seconds. So keep that in mind anytime you're making a call with any of the headsets.
Similarities
The M180 and M165 are both lightweight, and easy to carry around in your ear for the whole day.
Both have a similar battery life and featuring the deep-sleep power-saving mode that enables them to do over 7 hours of talk time when fully charged.
Dual microphone active noise cancellation technology is available in both the M180 and M165.
Both headsets feature voice command system that allows you to answer or ignore calls without pressing any buttons.
Differences
These two Bluetooth headsets are very similar, with no differences. It's quite funny considering the fact that they're made by the same manufacturer.
Pros and cons
Pros:
Voice command feature makes call answering much easier.
It comes with ear hangers of different sizes.
Noise cancellation feature ensures speech clarity during calls.
DeepSleep feature allows long hours of battery life.
Cons:
5-second distortion at the beginning of phone calls.
Conclusion
Like I mentioned earlier, the Plantronics M180 and M165 practically have no feature to distinguish them from one another.
Even the prices are very close to each other. So, when it comes to choosing between these two Bluetooth headsets I have no advice for you.
At this point a Plantronics M180 review can easily pass for an M165 review, just swap out the names. To find differences you would have to look up an m95 review.
However, if I were to pick one of these headsets, I would probably pick the M180. I find it a bit sleekier.
Hi, I'm Jennifer I'm a passionate singer and an audiophile from Detroit, MI. 
I'm on a mission to help music creators to create fine music that help them position uniquely in the saturated music space.
Follow my blog for regular content :-)