LMMS and FL Studio may be miles apart in popularity, but they are similar in many ways.
Since LMMS is free software, most people like to know whether they should stick with it or buy FL Studio.
Well, this question is not easy.
You need to consider lots of factors before picking a side in LMMS vs FL Studio.
So, which of these DAWs is better for you?
Which software is better for beatmaking, LMMS or FL Studio?
Which DAW is better for recording live instruments, FL Studio or LMMS?
Is FL Studio worth the price?
I will answer these and more in this article.
LMMS vs FL Studio: Aspects compared
Design and interface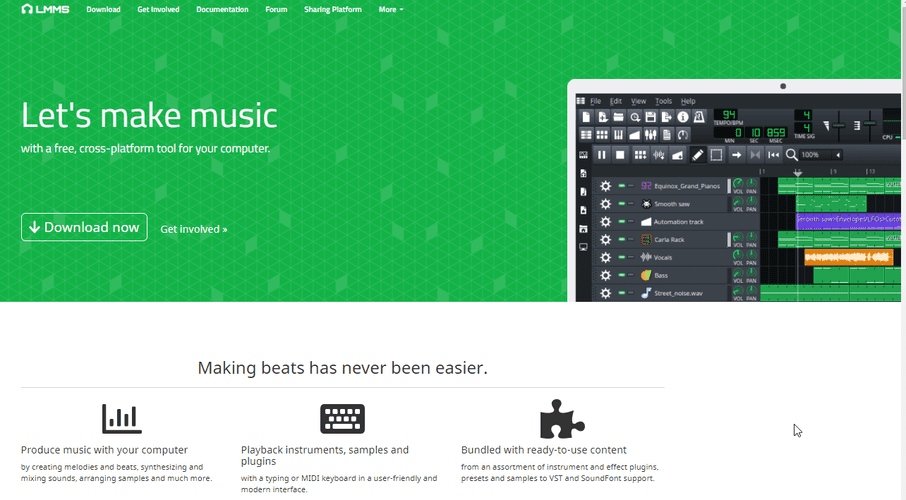 LMMS and FL Studio have some similarities in their interface.
LMMS has a separate song editor, note editor, and mixer.
FL Studio has the playlist, step sequencer, and a dedicated mixer view.
These different windows allow you to arrange different parts of your playlist, use the piano roll, and mix your songs in different sections.
The piano roll, song arrangement, and key commands are also similar in both DAWs. Not selection, deleting, quantizing, and other tools are almost the same.
LMMS ratings – 9/10, FL Studio ratings – 9/10
Compatibility
Device compatibility
LMMS has Linux, Windows, and Apple versions. But all three only work on computers.
LMMS does not have a mobile version for Android or Apple.
FL Studio also has Windows and Apple versions, but it does not work on Linux. The big advantage with FL Studio here is that it has a mobile version for Android phones, tablets, iPhones, and iPads.
Plugin compatibility
LMMS and FL Studio are both capable of working with external plugins. If you're working on Linux or Android, you will have limited options on both DAWs. Most plugins only work with Windows and MAC computers.
LMMS ratings – 7/10, FL Studio ratings – 9/10
Ease of use

Even though LMMS and FL Studio are similar, FL Studio seems easier to learn the first time.
Going deeper into advanced music production would take several weeks on any DAW.
If you've never produced music and you option both LMMS and FL Studio, you would most likely create your first song master on FL Studio.
Having said that, it's important to take some time to learn whatever DAW you choose to use. It helps your creativity a lot.
Also, the FL Studio layout is more intuitive.
For example, the mixer looks like a regular analog board with the faders and switches, so it's easier to start working with it.
If you have started using FL Studio or Logic, you would get going on LMMS pretty quickly.
LMMS ratings – 7/10, FL Studio ratings – 8/10
Setup and installation
LMMS is free open-source software.
This means that it is available all over the internet in different forms. You must be sure you're downloading from the official site to avoid getting viruses on your computer.
Setting up LMMS and FL Studio is straightforward.
If you download both software from official sources, you will have a guide that walks you through the process.
However, setting up LMMS with an external MIDI controller may be a little tricky, but the website FAQs section has enough information to help you.
LMMS ratings – 9/10, FL Studio ratings – 10/10
Storage requirements
LMMS needs about 512 MB of storage space before installation, one of the lowest requirements you'll find.
Also, you need a computer with 4GB RAM to have a smooth work process using the built-in plugins. If you rely more on external VSTs, you may need more processing power.
For FL Studio, the minimum you'll need is 2GB of storage space – that's for the Fruity Edition.
The storage requirement increases for larger packages. Also, FL Studio requires more CPU power; at least you need 4GB RAM. If you'll be laying a lot of tracks and doing lots of processing, you'll need up to 8GB RAM at least.
LMMS ratings – 9/10, FL Studio ratings – 8/10
Features
The major feature that marks the difference between LMMS and FL Studio is recording audio.
LMMS does not support direct audio recording.

However, if you have a MIDI guitar, you can record your notes. Aside from that, you'll have to record in external software. The process of importing an audio file into LMMS is also not straightforward.
When you dig deeper, there are other features in FL Studio that give you more creative options than LMMS, but they're mostly tied to FL stock plugins, which I'll explore later.
LMMS ratings – 6/10, FL Studio ratings – 9/10
Audio editing tools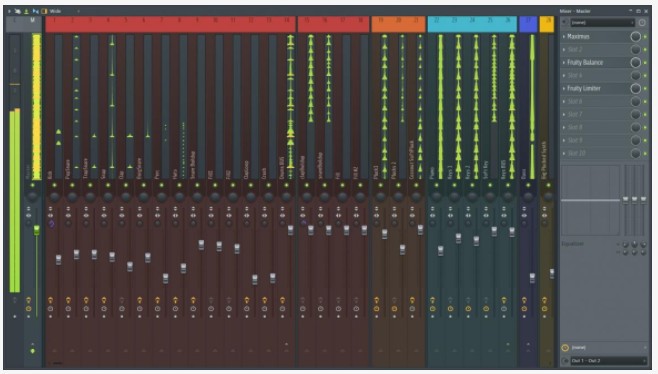 Even though FL Studio has an audio recording function, the Fruity Edition does not have in-depth audio editing.
Also, it does not automatically lay your audio tracks like Cubase or Studio One. When I have to record lots of audio with FL Studio, I usually spend a longer time comping the takes than in Cubase.
In the end, you can still get it done in FL Studio. LMMS does not have audio editing tools for working on audio recordings.
LMMS ratings – 2/10, FL Studio ratings – 7/10
Stock Instrument Plugins and Sounds
FL Studio has more stock instrument plugins. Aside from having more, the stock plugins in FL Studio are of a high-quality standard.
To enjoy the full stock instruments in FL Studio, you should purchase the producer edition at least.
LMMS also has stock instruments, but you'll have to spend some time making them sound great for your songs.
LMMS ratings – 6/10, FL Studio ratings – 8/10
Automation
LMMS and FL Studio allow you to automate events within a note, loop, or the whole song.
With both software, you can record mixer movements, volume panning, and even VSTs behavior with automation.
Even though LMMS is a free DAW, its automation feature is on par with the best music production software.
LMMS ratings – 10/10, FL Studio ratings – 10/10
Recording and mixing
You can only record MIDI in LMMS, but FL Studio can do both audio and MIDI.
You can record MIDI in both DAWs piano roll by clicking the notes, using your computer keyboard as a MIDI controller, or connecting an external MIDI controller.
When recording audio with FL Studio, you must ensure that the mixer is well routed and your clips are properly arranged.
LMMS ratings – 5/10, FL Studio ratings – 7/10
Pricing
LMMS is totally free. That makes it way cheaper than FL Studio. However, as you have noticed, FL Studio has more features.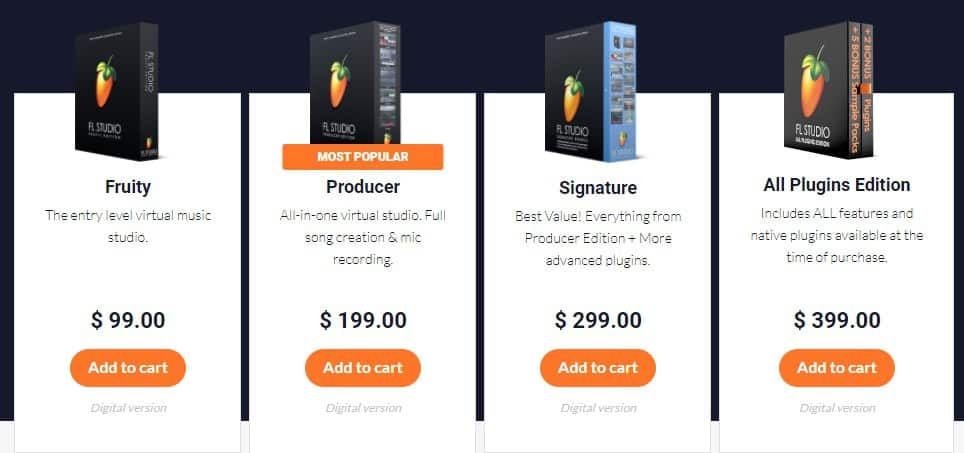 Read Also: River Flows In You (Yiruma) – Easy Piano Notes With Letters
If you buy FL Studio, you are able to upgrade it for free when a new version is released.
FL Studio comes in four editions. The lowest pricing is the fruity edition costs $99. If you need full song creation & mic recording, purchase the producer edition at $199.
Similarities and differences of LMMS vs FL Studio
Similarities
LMMS and FL Studio have the same keyboard shortcuts and operation commands.
Both DAWs give you powerful automation that gives you a lot of creative freedom.
The piano roll in LMMS is very similar to FL Studio.
Differences
FL Studio records audio and MIDI but LMMS cannot record audio, only MIDI.
FL Studio has a mobile version that works on Android and Apple phones and tablets. LMMS only works on computers.
LMMS has a Linux version while FL Studio doesn't.
LMMS is free, but FL Studio isn't.
Pros and cons
LMMS pros
Requires less CPU power, so it can work on cheaper computers.
Free
Allows you to share directly to Soundcloud or the LMMS community from the software.
LMMS cons
Does not allow audio recording
Limited mixer setup
Does not support external VST on MAC OS.
FL Studio pros
You can automate everything with FL Studio
Great stock plugins and instruments.
Comes with demo songs that you can use while learning.
FL Studio cons
Some great features are hidden.
Inefficient audio recording process.
FAQs on LMMS vs FL Studio
Do professionals use LMMS?
Some professionals use LMMS for various reasons. One of them is its powerful automation feature. Other reasons are mentioned in this article, make sure you read it.
Is LMMS worth using?
LMMS is free, and you can make great beats with it – it's worth using just for that. But you need more information to be sure if LMMS is the DAW for you find out more in this article.
Is LMMS a viable alternative to Ableton, Reason, or FL Studio?
If you're not recording audio, LMMS can be a viable alternative. But you need to learn about its other features to be sure. Learn all you need to know in this article.
Is there a free alternative to FL Studio?
LMMS can be a free alternative to FL Studio. However, it depends on what exactly you need from the DAW. Check this article to find out if LMMS features meet your needs.
Is an FL Studio mobile any good?
FL Studio mobile is one of the best music-making apps you can have on your phone. Others include Garageband and Bandlab.
Wrap up
LMMS is best for:
Music composers who do not record audio.
Starters who are on a very tight (or zero) budget.
Composers who use automation a lot
Creators with Linux OS.
FL Studio is best for:
Making music on mobile devices
Recording, mixing, and mastering within the same DAW.
Producers who use automation extensively.