In this post, we are going to review the two great aviation headsets Lightspeed Sierra and Zulu 3.
Last update on 2023-09-21 / Affiliate links / Images from Amazon Product Advertising API
If you are looking for the best headsets for airplane travel, then this post is for you.
Before exploring further, have a look at the specifications of these two noise-canceling headsets:
| | | |
| --- | --- | --- |
| Features | | |
| Transducer principle | Noise-canceling electret | Noise-canceling electret |
| Frequency response: | 200 Hz-6000 Hz | 200 Hz-6000 Hz |
| Maximum SPL | 114 dB | 114 dB |
| Terminating impedance | 220–2200 ohms | 220–2200 ohms |
| Operating voltage | 8V-16V DC | 8V-16V DC |
| Weight | 16 oz | 14.6 oz |
| Battery | 2 AA batteries | 2 AA batteries |
| Amazon product page | | |
Overview:
When compared to other Lightspeed headsets, we may be tempted to call the Sierra as one of the cheaper Lightspeed headset.
That may be correct, but it may also be misleading, leading you to think that vit's of inferior quality.
But it isn't!
The Lightspeed Sierra is a remarkable noise cancelling headset that gives value for every dollar spent.
About ten years ago, Lightspeed rolled out the Zulu line of headsets. The Zulu franchise has built a reputation of durability, design and performance over the years.
With the Zulu 3 ANR headset, the bar just got raised. Different design and feature improvements here and there have made us love the Zulu even more.
We'll get to the main gist, but first, I'd like you to inform that these two headsets are primarily manufactured by keeping pilots requirements in mind.
In fact, I dare say this could be the first review you're reading about the Sierra and Zulu 3 that is not on a flight or aviation blog.
That being said, they're still headsets, so pilot or not, you should check them out.
Besides, who doesn't love ultra-quiet headsets?
Without delaying too much let us review them in depth and help you to make right buying decision.
Lightspeed Sierra vs Zulu 3: Let's find the winner!
Build and design
When you first wear the Zulu 3 headset, the first thought that hits you is "okay, this is nice", because it feels so cozy; and then your suspecting mind goes "well, give it time, it's going to start feeling heavy soon enough".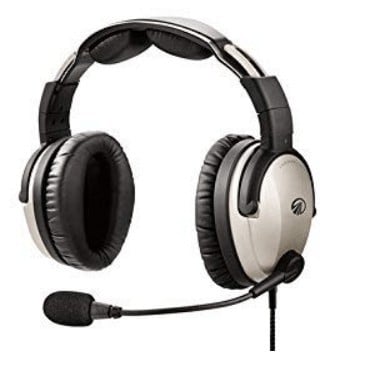 Well, you may be in for a long wait.
The Zulu 3 is super comfortable, over long periods of use. A combination of different features has made this possible.
The titanium domes, with a lot of room and depth for your ears, and angled earpads to make sure the headphones stick to your face all the way down to your cheekbones as like bone conduction headphones.
Believe me, by the time you've had these on for hours, you may walk out of the aircraft with it on your head without even feeling a thing—it is that comfortable.
The Sierra is quite comfortable as well, with a lot of allowance for the headband adjustment and soft plush earcups.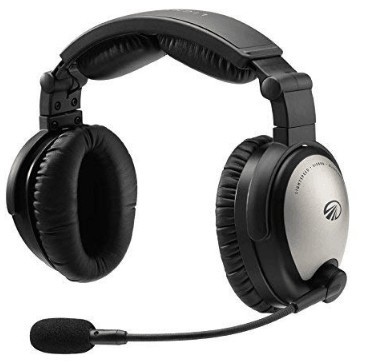 These two features combine to give you long hours of comfort. However, the earcups are not angled, so you only have the headband adjustment to make it clamp on your face.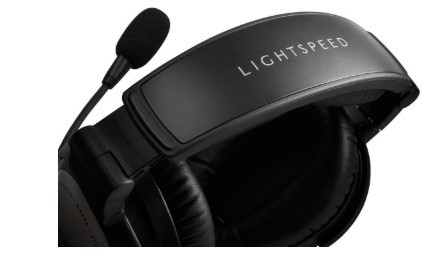 However, it is quite wide and this can be a drawback if you are flying in a small cockpit. There is the possibility of hitting the headset on parts on the plane while turning your head.

Also, the Zulu 3 is a bit more comfortable when used for long hours. The Sierra tends to clamp on your ears just a bit during long flights.
The Zulu 3 design is a creative combination of stainless steel, magnesium and plastic, in a way that gives the headset a sleek touch.
However, we should not confuse sleekness for fragility. The Zulu 3 is rugged and can withstand the rigors that come with normal use.
Here's one part you would love to hear: The cables are tangle-resistant! If you have ever had a problem of tangling earphones, you would know how annoying they can be.
The cables are made of twisted or braided Kevlar material, so there's no way they're getting tangled.
The Sierra was engineered to be super light. Fiber reinforced polymer material was used in ensuring lightness and durability.
For some reason, lightspeed has decided to make both headsets available in black only. No other fancy finishes. So, if you're a fan of colorful stuff, you may need to get your crayons.
If you were having any doubts about the quality of these headsets, the length of warranty on them should help put your mind at ease.
The Sierra has a 5-year warranty, and the Zulu 3 has a 7-year warranty. It takes some level of confidence in your product to give such assurances.
Features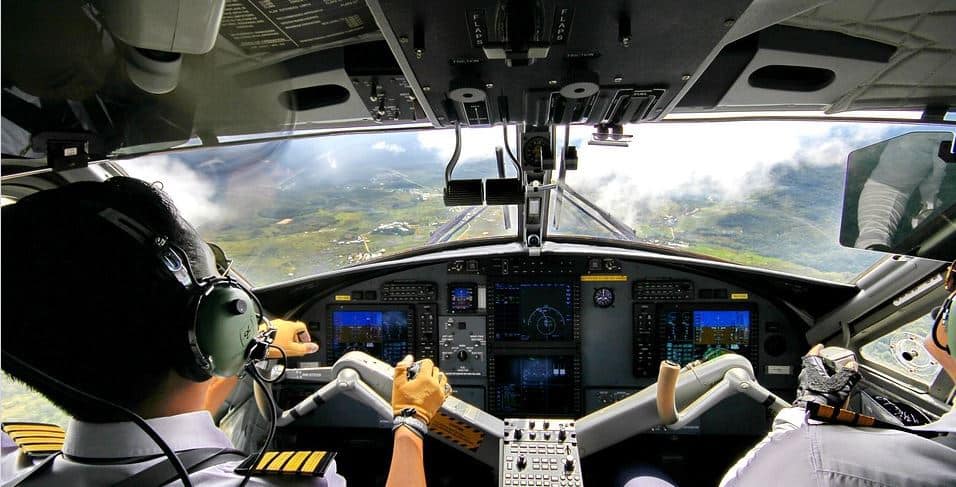 Unboxing the Sierra, here are the items that we found.
User guide with warranty information
Sierra ANR headset with Sierra controller
Two AA batteries
Cord clip
Audio device cable with 3.5mm connector
For the Zulu 3, the items in the carrying case are quite similar to the Sierra. The only difference is that the batteries are not included if the headsets are panel powered. The carrying cases are also worth some special mention.
The Sierra's case is soft and plush, feels really good when held. On the other hand, the Zulu 3 comes in a hard back carrying case; probably for better protection.
Now, let's talk about lightspeed's phone application Flightlink. This is the window through which you connect your phone to the headset remote. With this, you can record all audio conversation that goes on through the microphone during a flight.
This feature is available for all of Lightspeed's products, so it's similar to both the Zulu 3 and Sierra headsets.
Another standout feature of both headsets is the Bluetooth feature. The function of the Bluetooth is to connect your Bluetooth enabled device to the remote control. This way you can connect and receive alerts from multiple devices.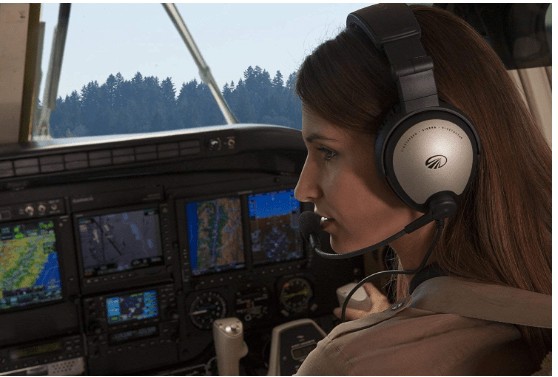 You would still have to use a cable to connect the remote to the headsets though. So, we can't say the whole system is wireless. This holds for both the Zulu 3 and the Sierra.
Just in case you're hard of hearing in one of your ears, the remote controls of the Lightspeed Zulu 3 and the Lightspeed Sierra have individual volume controls for each ear. This feature can also be useful if you intend to increase the volume on one side due to increased noise on that side.
Since the Bluetooth feature enables you to listen from multiple devices, you may be wondering if a pilot misses important radio messages while listening to their favorite music.
They won't. The app automatically drops the music volume by 80% when there's a radio alert.
Sound quality
Lightspeed basically makes headsets for pilot and aircraft use, so when we are reviewing their sound quality, we should do so in line with what is needed from aircraft headphones.
One of the reasons why headsets are needed in aircraft is to muffle the engine noise.
Some aircraft engines can be as loud as over 100 decibels. It is very unhealthy for humans to be under that level of sound for long. This explains why older pilots have hearing problems, especially those who flew in the days when they didn't use headsets.
They listened to the com via speakers over very loud engine noises.
Now, let's compare the noise cancellation of these two headsets:
The Sierra has the active noise cancellation feature, powered by two AA batteries. If you're familiar with headphones, you would know that when a headphone uses batteries, its usually for the in-built amplifier.
This time, these AA batteries are powering the headsets to reduce noise.
Noise reduction can be either active or passive. Active noise reduction involves the use of a power source to achieve noise cancellation.
This process is carried out by introducing another sound source to cancel out the first one. This process is called destructive interference. This is possible because sound in itself is basically a wave traveling through air.
Passive noise reduction on the other hand, involves the use of isolating materials and design to eliminate external noise.
Speaking of passive noise, the Zulu 3 design does a better job of keeping out noise, because of its design.
The Lightspeed Sierra does a pretty good job too, but the issue arises when you wish to wear sunglasses while flying.
At that point where the sunglasses go on your ears, the Sierra gets exposed and lets in lots of low frequency, which incidentally is where most of the engine noise lies.
For the active noise reduction, the Zulu 3 still has a slight edge over the Sierra; it's actually quieter. Whether this is due to design or the ANR engineering is another discussion.
As for the microphone sound quality, I would say that for both mics, it's good enough for your voice to be audible on the other side, provided you directed the mic head to your mouth pretty well.
The frequency range for both mics is 200 Hz to 6000 Hz, so you're not expected to record music with it. It simply won't work!
Similarities and differences:
Similarities
Both headsets have active noise reduction features
Both are lightweight and can be used comfortably over long periods.
They can be used with multiple devices via the Bluetooth connection.
Remotes with multiple buttons allow for hands-on control.
Differences
The Sierra's case is soft, whereas Zulu has a hardback casing.
The Zulu's ear cup design is slightly angled, making it more fitting on the ears.
Verdict
To sum it up,
It's time to announce the winner after thorough review of Lightspeed Sierra vs Zulu 3.
To be honest,
Looking through the article, the Zulu 3 has an edge over the Lightspeed Sierra in almost all the categories and features compared. However, it is also a bit more expensive.
So, the question here is whether or not the price difference is worth the quality difference.
In my opinion, if you can afford a few extra bucks to get the Zulu 3, it will be a worthwhile investment.
If it's the Sierra you can afford too, it will definitely be worth your while.