JBL T450BTs are wireless Bluetooth headphones that give you a three-fold advantage.
They have good sound quality, all-day battery life and are very affordable.
Of course, like every headset, there are downsides, but there are a lot of cool features that you'll love. There are different things people look for in wireless headphones, T450Bt sure has some of those features.
So, is the T450BT good for you?
That's the question I answer in this article. Here, you'll find the features that make JBLT450BT one of the best selling Bluetooth headphones.
JBL T450BT on-ear headphone review
Build and design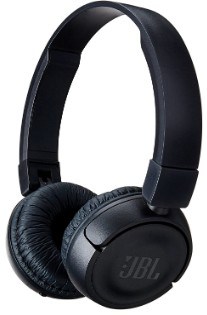 JBL T450BT is made totally of plastic. The weight and feel of its build make it feel somewhat fragile.
This doesn't mean it will break with the slightest pressure, just that it's won't take a lot of abuse.
These Bluetooth headphones have the on-ear design, with the earcups packing considerable clamping density.
The on-board controls are pretty basic; there are 4 buttons in all. The on/off switch, volume, play/pause, and music selection buttons.
The power button doubles as the pairing switch, since the headphones enter pairing mode automatically when you turn them on.
The T450BT's close rival, T450 has its controls on the cable as an in-line remote.
The Bluetooth connection feature only offers basic features. Extras like NFC pairing, aptX functionality, and multi-device pairing are not added.

Without aptX, you can't have premium Bluetooth streaming quality. Also, you may have some slight latency especially while playing games or watching a movie.
Be careful if you intend to use these cans for exercise because they're not sweatproof. To prevent damage, you may have to wipe the sweat off them frequently.
Of course, that can affect the flow of your workout. The best option is to only use the headphones for light exercises, like short strolls, yoga and other routines that don't require much sweating.
In fact, I recommend you to use truly wireless earbuds that are sweatproof for long exercises and also for gyms.
Sound quality and Performance
The bass production of the JBL T450BT is quite impressive which makes it one of the best bass headphones. At lower volumes, it sounds quite controlled.
However, when you turn up the volume, the bass gets louder like in most hip hop headphones. If you're a basshead, maybe you would like that.
The downside is that it makes the mid sound a bit muddy. Also, if you're trying to drown out ambient noise increased bass will be an advantage. Most ambient noise that gets in is in the low-frequency range.
In the midrange, there's vocal and instrumental clarity, without too much boost or cut.
At high volume, the bass tends to overshadow the low mids a bit. The treble comes off as sharp, especially when you're listening to hip hop, EDM or any music with lots of sizzle.
It's not a dealbreaker though, most music lovers will find no issue with that.
Being on-ear headphones, the T450BT has little noise isolation going on. Also, they do not have active noise cancellation, so you will have a considerable amount of ambient noise coming in.
If you're on a commute, you can crank up the volume of your music. If you listen to bass-heavy music, the bass may drown out the external noise. This may not be very good for your eardrums in the long term though.
When making or receiving calls, these wireless headphones do not have impressive noise cancellation.
In a quieter environment, you can you will be heard clearly at the other end.
When the environment is noisy, they'll hear your voice at the other end together with all the noise. This can be a bit uncomfortable when listening.
Comfort and fit
JBL T450BT's headband gives room for proper adjustment for all head sizes.
Even though the headband is made of steel, it is comfortable to wear because the headset is light.
The headband would be perfect if it was padded, but it's not. This makes you feel the weight on your head after a few hours of use.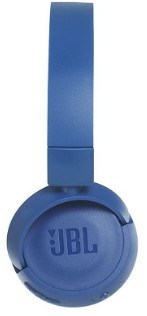 Additionally, these wireless headphones have a tight fit. It doesn't clamp on your head too tight though, and you feel the weightless as time passes. The earpads are soft and make goos cushions for your ears.
The durability of the earpads is another issue though, the material may need replacement after a year of use.
As they are on-ear headphones, the T450BTs do not build up much heat after hours of use.
Air still finds its way in through openings on your ears. This means you can have the earpads on your ears for hours and not feel any irritation.
Battery life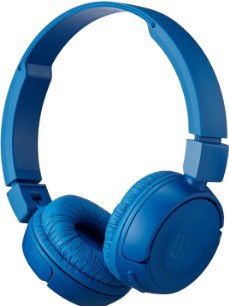 The T450BTs can keep playing for up to 12 hours when fully charged. If you're playing music at higher volumes, you will have between 10 and 11 hours. Still, this can serve you for a whole day and even for long flights.
However, to reach full charge, you need to plug the headphones in for about 3 hours.
It may sound like a lot of time, but if you plug it in at night, you'll have a full battery before dawn.
Also, make sure you have a full charge before you leave the house because the headphones can not play and charge at the same time.
If battery charging would be an issue, JBL T450 is a viable option. It's wired and uses no batteries.
How Does JBL T450BT compare with its competitors?
JBL T450BT vs Sony WH-CH500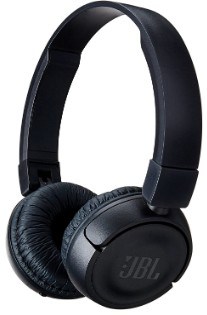 The T450BT and WH-CH500 are similar in a lot of ways; the build material, weight, and overall physical feel.
One difference in design is that this JBL Bluetooth headphone is foldable. This makes them more portable.
Aside from the design, one other difference is in the sound signature. T450BT has deeper bass that may appeal more to bassheads and hip hop lovers.
Lastly, Sony wireless headphones have a couple of features that give them an edge. The battery life of the sony is a little longer, and the pairing is easier. You can connect your phone to WH-CH500 via NFC.
JBL T450BT vs JBL E45BT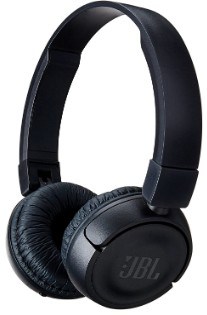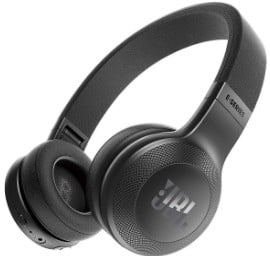 The E45BT is another headphone pair that is a close rival of the T450BT. Looking at the different features, it seems a class above T450BT.
It has a foldable frame, a more solid feel and comes with longer playing time.
Here's the best part; if your battery dies, you can continue enjoying your music by connecting a cable from your phone in the wired mode. Additionally, E45BT has a multi-pair function that allows you to connect more than one device at once.
However, all of these perks come at a price; E45BT will tale a larger chunk of your budget than the T450BT.
Conclusion
JBL T450BT is an efficient pair of Bluetooth headphones. As you've probably noticed the features added are limited to those that will give satisfactory performance.
No extra stuff or "wow" effect. Also, it's encouraging that this is reflected in the price level.
So if you just want to enjoy the wireless headphone experience on a tight budget, the T450BTs are best for you.