Affiliate disclosure: In full transparency – some of the links on this website are affiliate links, if you use them to make a purchase we will earn a commission at no additional cost for you (none whatsoever!). Will this be a problem? This is how we manage to create free content for you. Please know that your trust is so important for us. If we recommend anything, it is always because we believe it is worth exploring. And, buy me a coffee ☕️
Are you really worried about the quietness of your headphones? Do you want to know how to make your headphones louder?
"Why are my headphones so quiet?" This question has probably crossed your mind at one time or the other.
Headphones are really cool, but they can get super annoying when they seem to have a low volume all the time.
This article looks at numerous methods of fixing the loudness of the headphones on your PC, Android, and iPhone.
Let's get started.
How to make headphones louder on your PC
Through the control panel or settings menu
If the audio volume in your headphones seems low, this is the first thing you should do.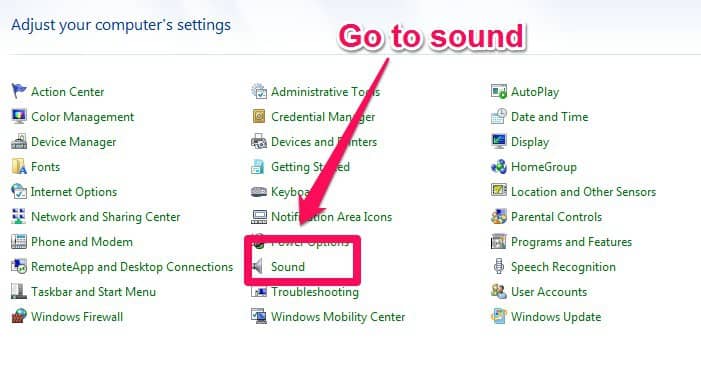 Go to the control panel. If you're using Windows 10, it's settings. You can access it via the start menu. Access the start menu by clicking the windows logo at the bottom left corner of your screen.
When you open the control panel or settings window, you are presented with an array of icons. Select the sound settings option.
It is indicated with a speaker icon. In Windows 10, the sound settings may be under system settings. System Settings takes you to Sound, Display and a host of others.
Once you open the sound settings, you'll see a master volume slider. Click and slide the indicator towards the right. You can check the new level with any song or audio. Slide to the fullest for max volume.
Adjusting the volume from the taskbar
For this option, go to the taskbar. The taskbar is that horizontal pane at the bottom of your screen (usually) that contains the start menu button and some other options. If your taskbar is at the bottom, you'll see some icons to the right; battery, time, date, volume, and a few others.
When you click on the volume icon, it brings up a slider. Check the slider and make sure the volume is on 100. If it's not, slide it to the right until you have sufficient volume.
Use volume-boosting apps
At times, the sound settings on your PC may not be enough to boost your headphone volume. In this case, you need extra help.
There are some applications that can boost your headphone's volume when you install them on your PC.
Let's look at three examples of such.
Equalizer Pro
Features:
10 band equalizer
Bass boost effect
20+ equalizer presets
Custom presets
Preamp volume control
Easy on/off switch
Equalizer Pro has a number of features, including the sound boost, which we need here. If you wish to increase just your headphone bass, the bass booster will come in handy.
As the name implies this app has a strong EQ with plenty of presets. These help you to select the kind of sound you prefer. It also has a 3D virtualizer feature that makes movies interesting to watch.
Breakaway audio enhancer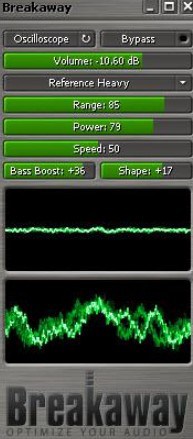 This app takes your computer audio and pushes it to the next level. Breakaway Audio enhancer takes over the job of the built-in computer sound control panel.
You can manually adjust the amount of volume you want. This app gives you a lot more room for adjustment, more than the built-in volume settings on your computer.
This audio enhancer app does more than boost the volume, it also gives you a better listening experience.
When you're playing a game or watching a movie, sudden loud scenes or explosions will not be too loud. The app can introduce an automatic sound limiting that keeps the sound at the same level.
One drawback of this app is that it doesn't work on Windows 8
DFX Audio Enhancer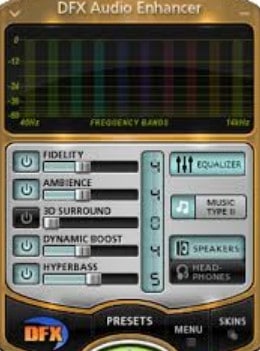 This app boosts your audio volume and optimizes your listening experience for headphones.
It also gives you a virtual 3D feel that makes it more fun to watch movies.
You can apply the overall volume boost if you want to increase the whole gain on your headphones. If all you need is a bass boost, simply use the bass booster.
For every audio enhancing app, be careful not to overshoot the headphone volume. There's a tendency for this because these apps give you a lot of freedom to turn up the volume.
So, it's easy to get carried away and damage your headphones or worse, your ears.
Enhance Volume Through Volume mixer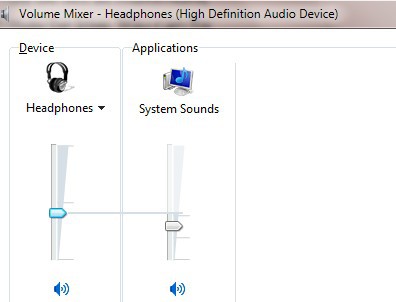 Sometimes, the master volume of your computer may be set at maximum, but the individual volume of each open application may be low. You can fix this by opening up the Volume Mixer.
Access the Volume mixer by going to the taskbar. Right-click on the volume icon and select "open volume mixer".
Your computer should open a mixer that shows the levels of all the open applications. Here you can adjust their individual volume levels.
How to make headphones louder on Android?
Set your Android's volume limit to maximum
Your android phone has a volume feature that you can control by tapping the volume button. If that doesn't work, you can do Sound and Vibration under Settings to increase the volume. Sometimes, your volume keys work for ringtone volume only.
To make them work for media, plug in your headphones, and play a song. While the song is playing, use the volume control buttons to adjust the volume. If you do this while music is playing, the media volume will be adjusted.
Use Android volume-boosting apps
Just like we have in PCs, there are android apps that help to boost your phone's volume. Here are three good examples of apps that you can consider:
Volume Booster pro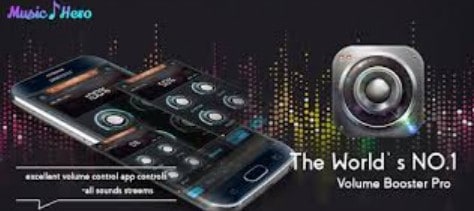 This highly-rated app does exactly what its name says. It's basically a universal knob that shoots up the volume of whatever sound is coming from your phone or tablet. Naturally, if you have your headphones connected, the sound you hear from them will be boosted too.
Volume Booster Sound Equalizer-by MixiT Studio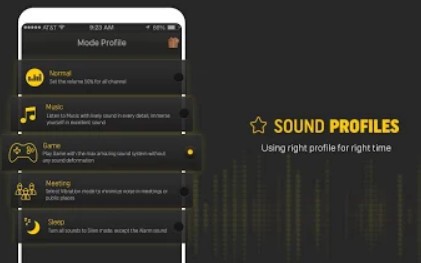 This is another audio amplifying app that works with android phones and tablets. It can boost your audio volume by up to 40%. That's after you've exhausted the volume slider on your phone. It also has some eq settings that give you different subtle changes for the sound you need.
Dub Music Player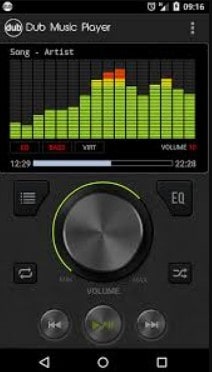 This app is a music player, but it has volume-boosting as one of its features. The audio enhancing tool can boost the overall volume of your phone or give you just the bass boost. Whichever one you need for your headphones, Dub Music Player will deliver. If you have a good music player already and you don't want another one, you can install apps that are purely for volume enhancement.
Use amplifiers and DAC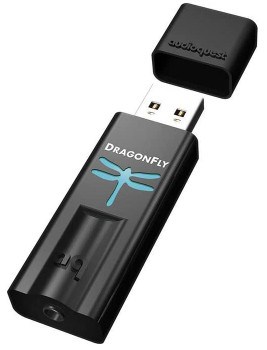 Amplifiers and DACs are the most reliable methods you can use to boost your headphones.
DACs that have built-in amplifiers will boost the volume for headphones with low to medium impedance.
To be exact, if your headphone has an impedance of 600ohms or below, you can use a DAC with a built-in amplifier.
You can refer my post on the best DAC for Android if you want to buy the good sounding DAC.
Buy a headphone amplifier
A dedicated amplifier is even more reliable than one that comes with the DAC. A dedicated amplifier will drive any kind of headphones, as long as the inputs and outputs match.
There are amps that will drive headphones with up to 200 ohms impedance. All you need to do is plug your phone in and adjust the volume knob to taste.
How to make headphones louder on an iPhone?
Change iPhone volume limit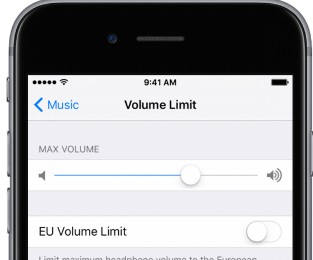 When you're playing music on your iPhone, you can set a maximum limit for the loudness.
This means that whatever happens, the volume level does not do above that level. This is to protect your hearing.
If your headphones are not loud enough, you may need to remove this limit.
Here's how:
Click on the "Settings" menu, then select "Music". Under "Playback", select Volume Limit. Move the slider to the maximum point to increase your headphone volume.
Late Night EQ Setting
There's another option under "Playback" that can be useful for boosting your headphone volume. It's the Late Night EQ. Under "Playback", select EQ.
All you need is to select the Late Night preset. This preset is a combination of settings that make the overall sound louder while retaining the sound quality.
Conclusion
If your headphones are not as loud as you want, one of these options above should work for you.
Also, be careful not to overpower your headphones with too much gain. It will lead to distortion and permanent damage.
Of all the options here, the best is the use of amplifiers. This way, you still have total control of your sound and you can retain the original quality.
Hi, I'm Jennifer I'm a passionate singer and an audiophile from Detroit, MI. 
I'm on a mission to help music creators to create fine music that help them position uniquely in the saturated music space.
Follow my blog for regular content :-)