Harman Kardon and Bose are stalwarts in headphone manufacturing. With numerous speaker types under their belts, it will be a hard task for anyone looking to choose between these two.
This article brings these two speaker brands head-to-head, showing you the similarities, differences, and everything in-between.
So which brand is better between Bose and Harman Kardon?
Which one fits your speaker needs better?
Hopefully, we'll find answers to these at the end of the article.
Let's get started.
Harman Kardon vs Bose



Cost
Of course, Harman Kardon and Bose have several speakers on sale, so we have to consider a wide range for this. If we consider speakers with similar features, those made by Bose tend to be more pricy.
For example, comparing the home theatre systems made by both brands. Bose systems tend to be on the higher side.
Also, if we consider portable Bluetooth speakers like Harman Kardon's Onyx Studio line. They're usually less pricey than their Bose Soundlink counterparts.
Winner: Harman Kardon
Portability
When it comes to portability, there to major components to consider: The weight of the speaker and the design.
Of course, lightweight speakers are easier to move around. Also, some speakers are more portable because of their design.
Some are made with carrying handles that can be easily used for carrying them along.
Harman Kardon speakers generally have carrying handles and are best to carry around.
Most Bose speakers rely on the slim cylindrical build so that you can grasp them easily. The handles on HK speakers seem a more efficient approach though.
Winner: Harman Kardon
Ease of access
The controls on Harman Kardon speakers are typically spelled out at the top. Usually, there are buttons for volume, pairing, and power.
Bose speakers are similar to HK in this regard. Both brands have easily accessible controls and are easy to connect.
The only tricky part is when you're trying to connect different speakers to each other using the multi-pairing function.
Winner: Tie
Battery life
An average portable Harman Kardon Bluetooth speaker will give you up to 8 hours of playback when it's fully charged.
This battery life is common to most portable Bluetooth speakers, especially those in the $100 to $150 range. This includes Bose speakers. However, the time will reduce by an hour or two if you're playing at maximum volume or somewhere close.
Winner: Tie
Pairing options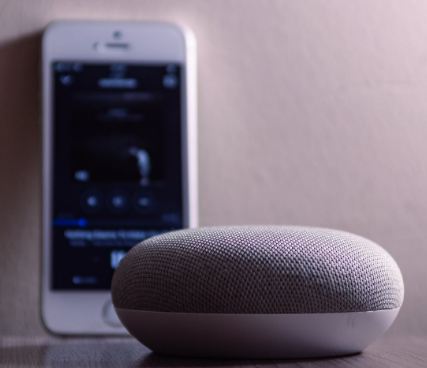 Bluetooth pairing is quite straight forward for Harman Kardon speakers.
Once you switch the speaker on and activate your device Bluetooth, the speaker should appear on the list of available devices.
All you need from there is to select the corresponding speaker to pair up.
Also, most HK speakers have a multi-pairing function that allows two devices to connect at once.
For Bose Bluetooth speakers, the above-listed features also apply.
Additionally, you can connect two speakers to each other in stereo mode. Both brands generally support this feature, though you'll need the app to achieve this.
Obviously, both Bose and Harman Kardon have really cool pairing features, and it's difficult to pick a winner here.
Winner: Tie
Colors
Both speaker brands have speakers that come in few colors only; sometimes even in just one color.
However, if we look at the whole population, a lot of Bose speakers come in Black only. Sometimes, they add just white as the only other option.
On the other hand, Harman Kardon speakers usually come in up to 4 or 5 different colors.
This especially applies to portable Bluetooth speakers. Home theater systems and other larger units usually come in black for both brands.
Winner: Harman Kardon
Durability
How long a speaker will last is largely dependent on what kind of material is used in building its frame.
Most speakers, especially the portable ones are made of plastic these days.
However, some Harman Kardon speakers have their grilles covered with fabric. Of course, this will not last as long as more solid material like plastic or metal.
However, Harman Kardon has a wide range of different build for their speakers, while Bose maintains a more consistent build quality.
This consistency makes you trust them more. At least you're more confident of having a solid Bose speaker almost every time you buy one.
Winner: Bose
Connectivity options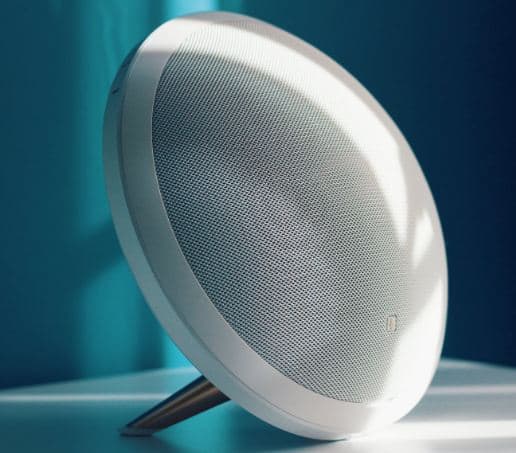 Over the years, Harman Kardon has placed its focus on wireless speakers, Bluetooth especially. As a result, most of their speakers only offer Bluetooth connectivity options. An example is the Onyx Studio 4.
It has Bluetooth connectivity and nothing else – no 3.5mm port, no optical connection or wifi.
On the other hand, Bose Soundlink II primarily connects with Bluetooth, but it has the added feature of 3.5mm port, in case you need a wired connection.
Some larger Bose speaker units have a wifi connection, especially when there's a separate subwoofer in the mix.
Winner: Bose
Bass production
We can talk about bass production in two aspects.
The bass quantity and bass quality.
By bass quality, I mean how much bass is produced, compared to other aspects of the frequency range.
Quality does not consider the depth or time accuracy of the bass; those are discussed under quality.
Harman Kardon speakers relatively have more bass than midrange and high frequencies. This easily explains why they are popular among hip hop and EDM lovers.
Bose speakers are generally more balanced in this regard. Some Bose speakers may have downward pointing bass radiators that help to deliver deep bass.
HK speakers on the other hand sometimes come with subwoofers, even for the PC speakers. The SoundSticks is a good example. Bose doesn't add subwoofers to speakers unless they are the larger types.
Winne: Harman Kardon
Overall sound quality
For overall sound quality, I would limit my comparison to portable Bluetooth speakers, since that's what music lovers go for.
Most Bose portable Bluetooth speakers have 360-degree sound.
This means that they are designed such that you hear the same quality of music regardless of which side of the speaker you are.
For most Harman Kardon speakers you'll have a slightly different music experience if you're in front of the speaker or behind it. 360 degree sound is good for movie nights when you have more people in the room.
Asides from sound directionality, the sound quality of Bose and HK speakers are not far from each other. The most noticeable difference is more bass from Harman Kardon Speakers.
Winner: Tie
Features
Since both brands are top-tier speaker manufacturers, they have a lot of similar features.
The speakerphone feature is present in both speakers. This feature enables you to use the speakers to answer your calls. Such speakers have a dedicated button for this function with the phone symbol on it.
The voice assistant is another cool feature that you'll find on both brands of speakers.
Siri, Google Assistant, and Alexa are the three major voice assistants, and they're available on both Bose and Harman Kardon speakers.
Other features, including multi-device pairing, party mode, and stereo mode are available on both bose and Harman Kardon speakers.
The only difference in features has to do with compatibility.
While Harman Kardon speakers only work readily with Bluetooth enabled devices, Bose speakers are compatible with a wider range of devices. This is because they allow wired connections.
Winner: Bose
Space requirements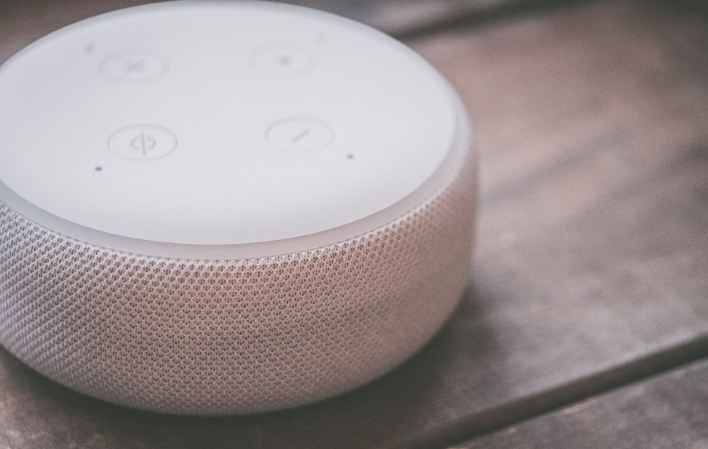 Bose speakers generally occupy a smaller space. This may seem unlikely especially when you consider the larger Bose speakers.
However, remember that Bose larger speakers have a "larger" sound. Also, Harman Kardon has fewer large speakers.
Hence, if we compare the smaller speakers designed to save space, we find that Bose speakers occupy less space than Harman Kardon speakers.
Winner: Harman Kardon
Applications
For home parties, Bose speakers and Harman Kardon speakers will do excellent jobs.
Having said that, Bose speakers give 360-degree sound. That's s big plus when considering room parties.
Bose is also good for taking to the beach or pool because they have better waterproof ratings.
Mose Harman Kardon portable wireless speakers are barely waterproof.
Winner: Bose
Harman Kardon vs Bose: Conclusion
Sure, there are lots of similarities between these two speaker brands. However, thee are a few differences too.
First, if you're on a tight budget, you'll find more options in Harman Kardon than in Bose speakers.
Having said that, this comparison is a general overview of two speaker brands. '
This means that even though the brands have common features, you can have one or two speakers that are different from the rest.
Hence, you should try and do some research before deciding which speaker to buy.