Affiliate disclosure: In full transparency – some of the links on this website are affiliate links, if you use them to make a purchase we will earn a commission at no additional cost for you (none whatsoever!). Will this be a problem? This is how we manage to create free content for you. Please know that your trust is so important for us. If we recommend anything, it is always because we believe it is worth exploring. And, buy me a coffee ☕️
Are you looking for the best Schiit stack combinations with excellent audio?
Have you ever thought of stacking a DAC and amplifier for better sound?
Schiit Audio is one brand that has all you need to make it happen. Stacking a DAC and a headphone amplifier makes your audio sound much better. Also, it's a hack that improves your headphone sound.
So, which DAC and amp combinations are the best?
Which Schiit stacks will give you the best sound quality? Read the rest of this article to find out.
Top 5 Schiit stack combinations reviewed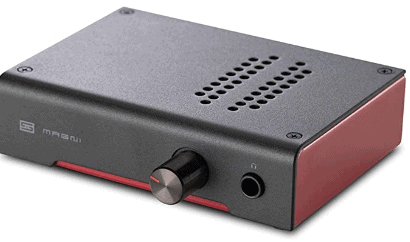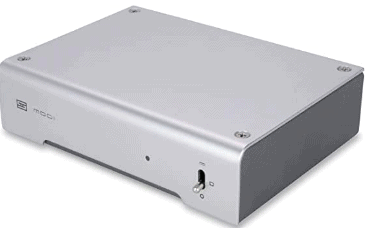 Setup
The Schiit Modi 3 is a DAC. Although it does the job of an amp, we're not giving it that burden in this case. That's because this stack also has the Schiit Magni 3 Heresy as the resident amp.
To set up this stack, you need a computer. This is because the Modi 3 gets its power through the USB port.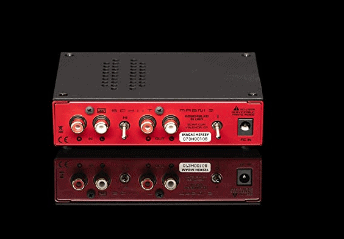 Interestingly the DAC has two separate MicroUSB ports for power and audio media transfer. This means that you'll need two cables.
The USB cable goes from your computer's USB port into the Modi 3 USB input. To connect the Modi 3 to the Magni 3 Heresy, you need RCA cables. The Heresy only takes analog input. So, you need the RCA to connect from Modi 3's output to Heresy's input.
You can connect your headphones from the port in front of the Magni 3 Heresy. If you wish to connect a pair of stereo speakers, you should use the RCA outputs at the rear.
Sound quality and performance
Since the stack has two units with their own unique features, the resulting output will be a combo of both. Modi 3 adds some characteristic coloration to your sound. However, it doesn't make it very different from the original.
There is a little more roundness to your bass and some weight in the overall sound. It doesn't give the audio too much excitement though, so there is no harshness.
Magni 3 Heresy on the other hand, simply lets the audio pass-through and does a good job of amplifying it.
It doesn't add anything to the sound character. Hence, when you listen to the final result, what you hear is a combination of the original material and Modi 3's sound.
Who is it for?: This stack will work well for gamers. The low-frequency heft and thickness can enhance your gameplay experience. Bassheads and hip-hop lovers will also enjoy it.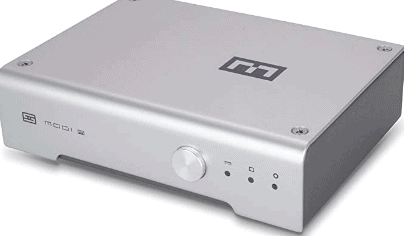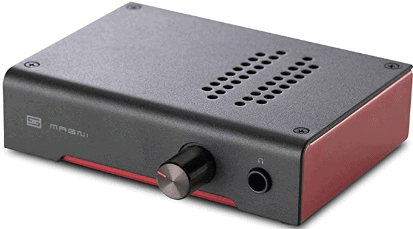 Setup
The Multibit gives some freedom in its input options. It has the Coaxial SPDIF, Optical SPDIF and USB input.
All these are digital-only input ports. Most users will use the USB, connecting directly from their computers. If you're using a PC, the multibit supports Windows 7 upwards.
To connect to the Magni 3 Heresy, use the RCA output on the multibit. You can connect your headphones to the Heresy for the final output.
Sound quality and performance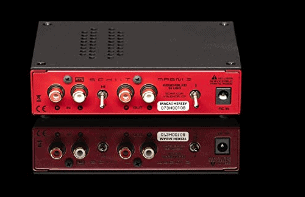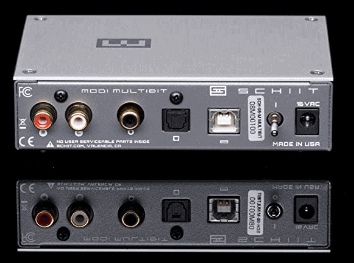 The multibit has a certain sound color it adds to your audio. However, this depends on whether you activate oversampling or not.
With oversampling the Modi multibit gives your music more bass and some heft in the mids and treble. This will sound to pop, hip hop, and electronic music lovers.
Who is it for?: This stack would work best for you if you're an electronic music fan or a basshead. The added bass response and treble clarity will get you excited.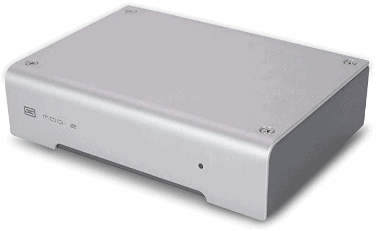 Setup
In this stack, Modi 2 is the DAC while Valhalla 2 is the amplifier. Modi 2 is a portable DAC with just the USB input and RCA outputs.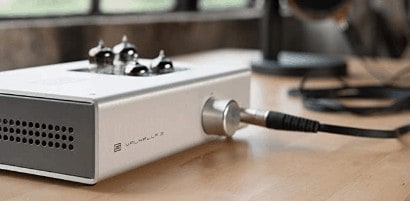 For a complete setup, connect your computer to the USB port on Modi 2. When that's done, run your RCA cable from the Modi 2 output to the Valhalla 2's input port.
If you're using headphones, connect the headphones port in front of the amp to your wired headset. If you wish to hook the stackable to another amp, use the RCA outputs at the rear of Valhalla 2.
Sound quality and performance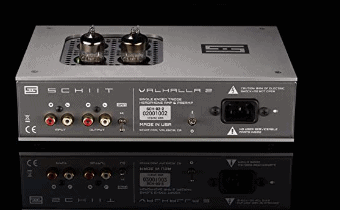 The Valhalla 2 is the only tube amp on Schiit's lineup. If you've heard anything about tube amps, I'm sure that whatever you heard are good things.
Tube amps typically add some measure of warmth to your music. Valhalla 2 is no different. With this amp, you can say goodbye to a neutral sound. If you want a neutral sound, you should go for other amps. The addition of the Modi 2 to the mixture changes very little.
Who is it for?: Anyone who loves a warm sound. Music lovers would appreciate it more.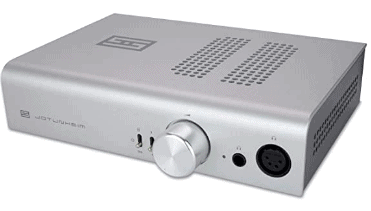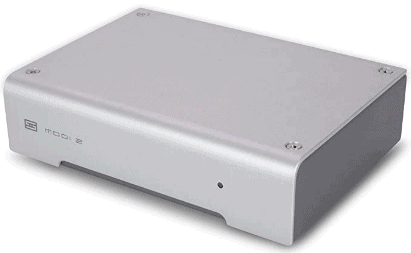 Setup
The Schiit Jotunheim amplifier is one of the most versatile you will find today. It sports a number of input and output options that make it a choice for many different uses.
The input ports on this amp include an RCA input, an XLR input, and a USB input. The outputs include RCA and XLR only. The presence of a USB input port means that the Jotunheim can do the work of both an amp and a DAC.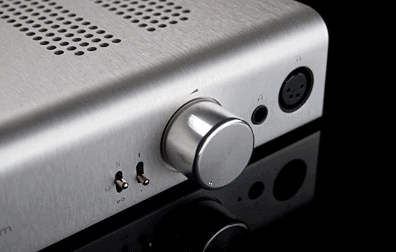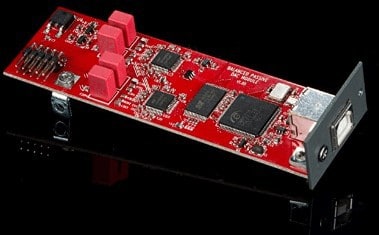 Having said that, this stack also features Modi 2, which is a DAC. This means that the Jotunheim's job will be limited to being an amplifier.
To connect the amp to the DAC, use the USB port to connect the Modi 2 to your computer. Then, connect the Jotunheim via the RCA out port.
Sound quality and performance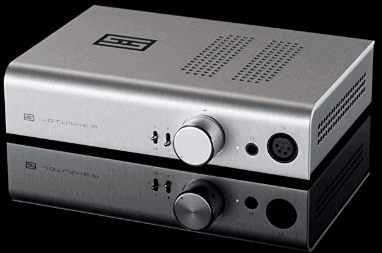 The Jotunheim is one of the very neutral Schiit amps. It adds very little or no coloration to your sound. However, its performance depends on your headphones to a large extent. If your headphones emphasize bass or mids, be sure to hear a lot more of those frequencies.
The Jotunheim simply makes the details and dynamics clearer. The sound character is dependent on your headphones and the music itself.
Who is it for?: This stack is good for gamers and other users who prefer a neutral sound. Music makers will also love this stack because it doesn't flatter or misrepresent their work.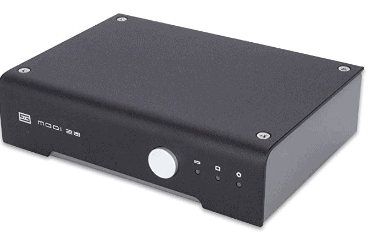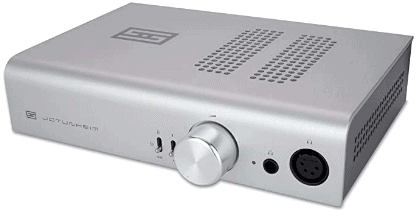 Setup
The Modi 2 Uber is a variation of the Schiit Modi 2 headphones. In addition to the USB input, it also has a digital optical input port. This gives at least a slight increase in the potential devices that will work with this DAC.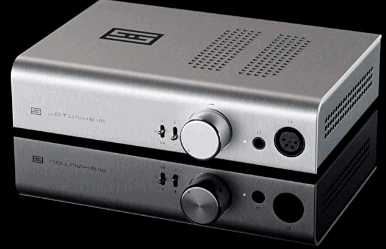 Still, most users will connect through the USB port. The setup is no different from the others. The Jotunheim amp just gives you more options than your headphones only.
Sound quality and performance
If you want a stack that will add thickness or warmth to your music, you may look to the Valhalla 2. The Jotunheim does not add any coloration to your audio, it only enhances the original sound. However, it does an excellent job.
Who is it for?: I would recommend this stack for audiophiles and gamers who wish to retain the original quality of their sound.
FAQs on Schiit Stack
What is a Schiit stack?
A Schiit stack is a combination of two or more Schiit DACs and amplifiers to interface between your computer or other source and headphones or speakers.
How to set up a Schiit stack?
To set it up, you need at least a DAC and an amplifier. The DAC converts the signal to analog while the amplifier…well…amplifies the music.
How to connect Schiit stack?
To connect a regular Schiit stack you need cables, a USB or other digital cable and an analog RCA cable.
How to hook up Schiit stack to pc?
The only part of the Schiit stack that goes into your PC is the DAC. Connect the DAC to your computer via the USB port.
Conclusion
All the Schiit stacks I have mentioned here are very good.
However, if I had to pick my top three, they would be the Schiit Modi 3 + Schiit Magni Heresy, Valhalla 2 + Modi 2, and Jotunheim + Modi 2 Uber.
The Modi 3 + Magni 3 Heresy and Valhalla 2 + Modi 2 combo have a characteristic sound that makes music sound better.
However, it's not every time I want my sound colored. That's where Jotunheim comes in. It is the neutral stack that gives the original sound without any changes.
Hi, I'm Jennifer I'm a passionate singer and an audiophile from Detroit, MI. 
I'm on a mission to help music creators to create fine music that help them position uniquely in the saturated music space.
Follow my blog for regular content :-)