In this post, we are going to review three great studio-grade microphones AT4040, AT4033, and AT4050.
Last update on 2023-09-21 / Affiliate links / Images from Amazon Product Advertising API
Nowadays, it seems like everyone has a home studio. Audio equipment is more accessible than ever, and with that comes a larger personal responsibility.
With so much competition, it's even more imperative that you invest in a condenser microphone ready to highlight vocals in the best way possible.
However, does more expensive gear necessarily imply better quality?
What makes one model stand out from the other? In a saturated marketplace, it's hard to see through the smoke and mirrors!
At first glance, the AT4040, AT4033, and AT4050 all appear pretty similar other than the cost.
Luckily, we've done our homework- Let's dive a little deeper, so you can too:
Before that let us look at their specifications in the table below:
Audio-Technica AT4040 Cardioid Condenser Microphone
Audio-Technica AT4033/CL Cardioid Condenser Microphone
Audio-Technica AT4050 Multi-Pattern Condenser Microphone
Polar pattern
Cardioid, Figure 8, and Omnidirectional
Audio-Technica AT4040 Cardioid Condenser Microphone
Audio-Technica AT4033/CL Cardioid Condenser Microphone
Audio-Technica AT4050 Multi-Pattern Condenser Microphone
Polar pattern
Cardioid, Figure 8, and Omnidirectional
Last update on 2023-09-21 / Affiliate links / Images from Amazon Product Advertising API
AT4040 vs AT4033 vs AT4050 – Which one takes the cake?
Build and design
In terms of looks, the AT4033, AT4040, and AT4050 all give off a similar sleek feel provided by Audio-Technica, which will be sure to impress any client.
Each microphone comes with a custom shock mount catered to the particular microphone model, dust cover, and carrying case all in black.
However, there are some traits distinct to each microphone that can make a big difference in your studio appearance and impressions.
The AT4033 has a sleek look that is very comparable to the AT4050. Its diaphragm is intentionally left black, blending in with the outside cage to give off a simple, yet smooth design.
You will also find a silver Audio-Technica logo and a small 10dB pad button for gain reduction. The AT4033 has no additional external switches since it is not multi-patterned like the AT4050.
The microphone's dimensions are 6.69 inches lengthwise, with a 2.10-inch body diameter. The AT4033 weighs in a 13.4 oz making it slightly heavier than the AT4040, but less weighty than the AT4050.
Unlike its counterparts of the AT4050 and the AT4033, the AT4040 has a highly visible, taupe-colored diaphragm giving off a more retro feel.
Its large diaphragm is comparable to another market competitor, the Rode NT1. This can bring all the vintage charm of a tube microphone, without compromising the remarkable vocal crispness unique to cardioid recording.
AT4040 has the Audio-Technica logo in chrome, giving it a modern finish. The dichotomy between the futuristic color scheme and the classic-looking diaphragm gives this microphone a one of a kind look, without being too flashy or gaudy.
The AT4040 also has the 10Hz pad button for the gain reduction but no other external switch since it is not multi-patterned. It is 6.69 inches long, and 2.10inches wide- the exact size of the AT4033.
Most notably, the AT4040 is the lightest over the three contenders, weighing in at a measly 12.7 oz.
The AT4050 has the longest microphone body when compared to the AT4040 vs AT4033, measuring at 7.4 inches lengthwise with a diameter of 2.10 inches.
AT4050 is special in its class in that it is multi-patterned with an external switch to easily change in between pickup patterns. The AT4050 comes equipped with omnidirectional, figure-of-eight, and standard cardioid settings.
Like the AT4033, the AT4050 has a black diaphragm, giving the microphone a polished and professional feel. This paired with the chrome Audio-Technica logo makes the AT4050 feel quite contemporary.

In addition, it also has the pad button for gain reduction like the AT4033 and AT4040.
The AT4050 is the heaviest of the three microphones, weighing in at 18 oz.
Features
Since all the microphones stem from Audio-Technica's signature sleek designs, it's important to dive deeper into each microphone's features to get a true comparison leading you to the best mic possible.
The AT4033, AT4040, and AT4050 all require 48V phantom power in order to operate properly. With similar power requirements, investing in a powerful audio preamp may make more of a difference than just choosing between the varied microphone models.

Moreover, all include a built-in pre-attenuation pad to assist in gain reduction.

Each microphone is equipped with an 80 Hz high pass filter, making the AT4033, AT4040, and AT4050 all ideal for tracking vocals as this can assist in reducing the amount of "pops" or harsh noises that may be picked up while recording.
In terms of features, the AT4050 stands out as it is a multidirectional microphone, allowing for the user to change its pick-up pattern to maximize flexibility and the precision of each recording.

The AT4040 and AT4033 both have the standard cardioid recording pattern, which is excellent for vocals, but cannot offer the same versatility as the AT4050, which also offers a omnidirectional and figure-8 pattern.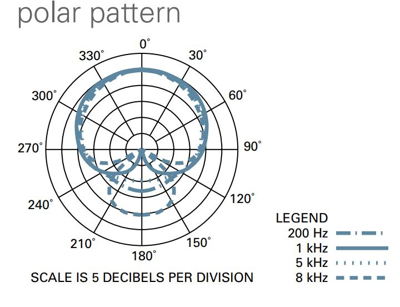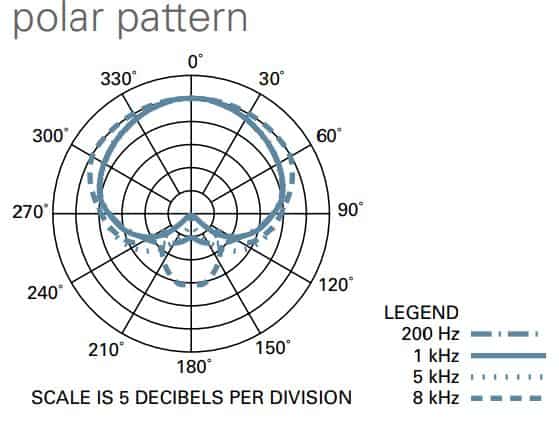 Each microphone includes a shock mount, dust cover, and smooth black carrying case making the models all very similar in terms of packaging.
The AT4050 possesses the figure 8 and omnidirectional patterns in addition to the cardioid pattern seen in the AT4040 and AT4033.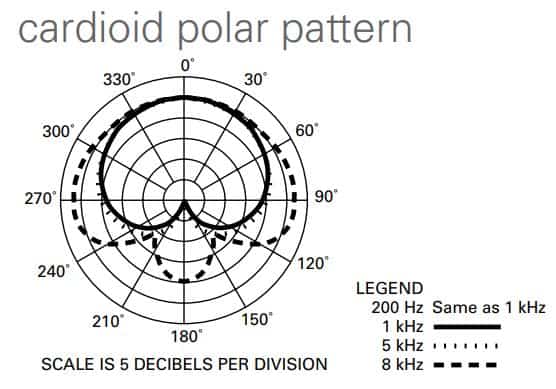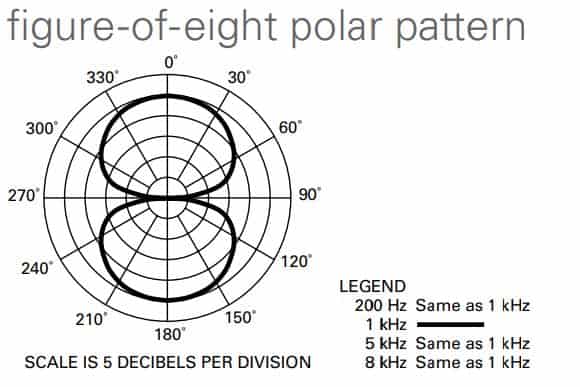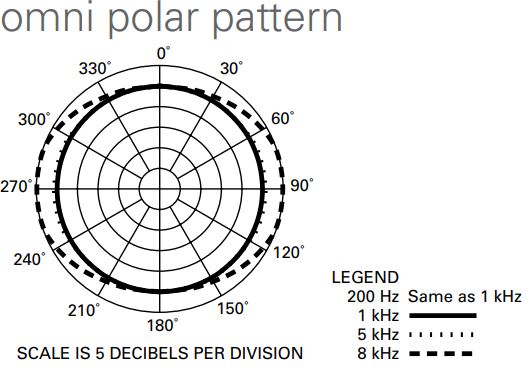 Sound quality
The most important trait to any microphone, is of course, how it sounds. Regardless of aesthetics, how a microphone introduces itself in any mix should be your number one priority- The proof is in the pudding!
As for the AT4033, AT4040, and AT4050, all of the microphones possess a bright, sharp sound, catering to vocals especially within pop, rap, and R&B genres.
The AT4033 is very well balanced and has a healthy mix of low, mids, and highs. Despite not having a multidirectional pattern like the AT4050, the AT4033 ends up being very versatile in recording different types of sounds because of this feature.
AT4033 frequency ranges from 30Hz-20kHz and it has a roll-off from 25Hz to 200Hz, slight bums at highs. The lows are very clean and there is no added coloration.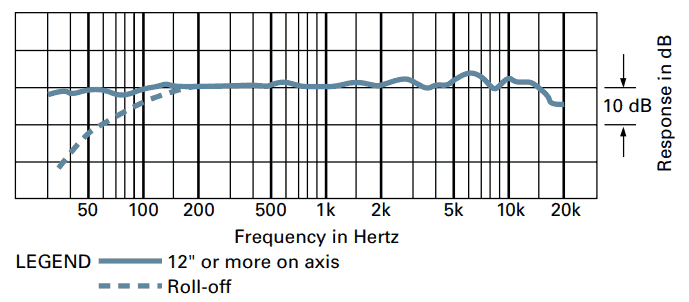 AT4040 also has the frequency range from 20Hz to 20kHz and it has roll off over the range from 20Hz to 300Hz. It has flatter response over mids, has a slightly boosted high end, making the sound slightly sharper and crisp, giving the listener a very clear depiction of vocal takes specifically.
For its price, the AT4040 does an impressive job and is up to snuff with more expensive competitors such as the AKG C214.
The AT4040 caters to vocal recording more than the AT4033, however, it lacks the balance given with the AT4050 and AT4033.
Depending on the user's taste, the AT4040 may appeal more than the alternatives for tracking instrumentals as its slightly boosted high end allows for it to pick up a wider range of high frequencies, which can be difficult, especially when recording acoustic instruments.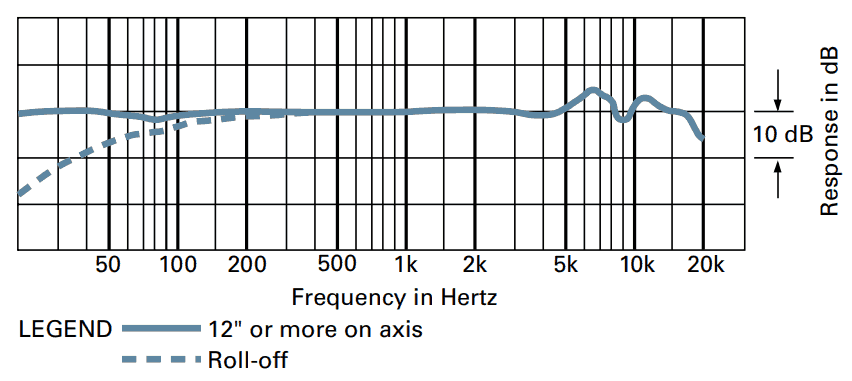 AT4050's unique omnidirectional pattern is able to pick up sound equally from the center of the diaphragm, allowing for a more roomy sound, creating a very intimate feel in the mix.
The figure 8 pattern typically accounts for microphone sensitivities directly in the front and rear of the microphone. This pattern is great for tracking multi-layered live vocals.
Frequency response graphs of AT4050: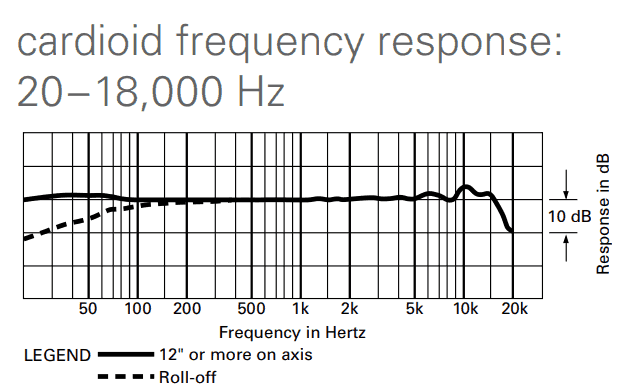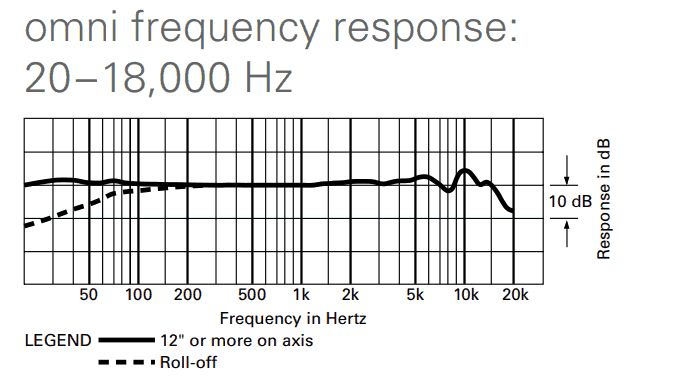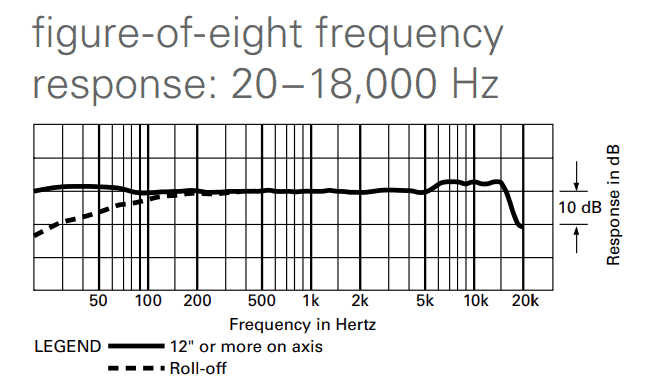 Like the AT4033, the AT4050 is well balanced across its ranges. However, since it does have multi-directional patterns, it may be more efficient in picking up the nuances in recording instrumentals, and other sounds outside of a pure vocal.
It should also be noted what kind of vocals will be tracked – if you're tracking someone with a hearty voice that tends to clip easily, you may want to look into the AT4033 since it is less vocally sensitive than the AT4040.
However, since all of the microphones are equipped with the pre-attenuation button allowing for gain reduction, the sensitivity can be further reduced, giving you more control over your sound regardless of the microphone or its user.
All in all, it depends on what you're looking to achieve when judging the sound quality of these microphones. Someone focused purely on providing rap vocals may find the AT4040 to be the best for their situation.
But it lacks the flexibility given by the more natural sounding balanced frequencies showcased with the AT4033 and the pattern possibilities are given with the AT4050.
Similarities
All the three comes with a carrying case, custom shock mount, and dust cover.
All are Equipped with 10 dB pre-attenuation (pad) switch for gain reduction.
Built-in 80Hz high pass filter is equipped in all the three.
All share a body diameter of 2.10 inches.
All require 48V phantom power for operation.
AT4040 and AT4033 have the same cardioid high-end frequency capacity (20,000 Hz).
AT4040 and AT4050 have the same cardioid low-end frequency capacity (20 Hz).
AT4040 and AT4033 have the exact same dimensions: 6.9 inches lengthwise, with a body of 2.10 inches in diameter.
Differences
AT4040 has an intentionally visible diaphragm whereas the AT4050 and AT4033's diaphragms blend in with the black microphone exterior cage.
AT4050 comes with the cardioid, omnidirectional, and figure of 8 polar patterns whereas the AT4040 and AT4033 only have cardioid patterns.
AT4033 and AT4050 have balanced frequency ranges ideal for maximizing versatility.
AT4040 has a slightly boosted high end, making it keen on picking up vocal tracks, but less flexible when recording other instruments, putting it in the ballpark of other hefty competitors, such as the AKG C3000.
Considerable weight differences between the microphones- (in order from least heavy to most heavy): AT4040, AT4033, AT4050.
AT4040 and AT4050 pick up more low ends than that of AT4033.
AT4050 picks up less high ends than that of AT4040 and AT4033.
Pros and cons
Audio-Technica 4033
Pros:
Balanced frequency range allowing for versatile vocal use
Sleek black appearance, likely to be appealing in any studio setting
Bright cardioid pickup ideal for vocal recording
Entry level microphone with capacity to give off higher level sound at a fraction of the cost
Cons:
Not multi-patterned, less flexible for uses outside of vocal tracking
Lower high-end frequencies which may result in a need to be compensated by a powerful preamp
Heavier than a typical microphone at its level
Audio-Technica 4040
Pros:
Boosted higher end frequencies equipped to pick up nuances in vocals with very strong cardioid pattern
Lightweight
Perfect for most pop/rap music since catered to vocal clarity
Cons:
Retro appearance may not be as aesthetically pleasing in some studio settings
Very niche, extremely effective at recording vocals, but not particularly flexible or preferable when recording anything else
Audio-Technica 4050
Pros:
Multidirectional patterned: Cardioid, figure-of-eight, and omnidirectional polar patterns to maximize versatility
Balanced frequency levels giving off a more natural sound
Sleek black signature design
Largest frequency pickup range
Cons:
Less equipped than AT4040 to record vocals, weaker cardioid polar pattern
Heaviest microphone
Most expensive
Have a look at the review of AT4033 and AT4050.
Also read:
1. AKG C214 vs AT4040: Let's Settle This!

Verdict
All in all, the AT4033, AT4040, and AT4050 are tough contenders and all the 3 are fantastic cardioid microphones with great vocal pickups.
It's time to announce the winner and it is the AT4050. With its level of versatility with its three polar patterns, the AT4050 cannot be beaten. It is perfect for anyone adding to their studio needing a multi-use microphone that won't break the bank.
When compared to other microphones at its stature such as the AKG C414, the AT4050 is a steal.
Moreover, the AT4050 has an impressive frequency range allowing it to stand alone as a cardioid microphone, guaranteeing the classic crisp condenser microphone sound.
Although it is slightly heavier, the AT4050 makes up for it in its capabilities for a minimal price difference above the AT4033 and AT4040.
However, if you're looking for a strict vocal microphone only, the AT4040 cannot be beat. It's higher end frequencies allow for vocals to be recorded as bright and crisp as possible, assisting in boosting the sections within the spectrum that are naturally reduced.

It performs extremely well, and gives off a vintage feel that is a charming touch to any studio.
Don't get me wrong, the AT4033 is a great microphone in itself that is sure to impress when recording vocals! For such a small price, it produces sharp vocals that come off as clear and professional.

You may find yourself needing to invest in a stronger preamp although, which can be tricky, depending where you are on your studio journey.
Taking everything into account, the AT4050 is the most versatile microphone with minimal extra financial investment that will produce high-end microphone style sounds earning it the grand title.