Which is the best wireless gaming headset, the Astro A50 or the Arctis Pro Wireless?
These two excellent gaming headsets work with your PC, PS4, and Xbox. I'm sure PS5 compatibility will not be a problem.
Last update on 2023-12-08 / Affiliate links / Images from Amazon Product Advertising API
However, there is more to headphones than merely having the right ports.
So, which headphones sound better, the Astro A50 or the Arctis Pro Wireless?
Which one is better for PC gaming, the Arctis Pro Wireless or the Astro A50?
I will answer all of these questions in this article.
| Features | Astro A50 | Arctis Pro |
| --- | --- | --- |
| Form Factor | On-ear | On-ear |
| Sound Output Mode | Surround Sound | Stereo |
| Controls | NA | Volume, microphone on/mute |
| Impedance | 48 Ohm | 32 Ohms |
| Microphone Type | Bidirectional electret condenser | Bidirectional electret condenser |
| Battery life | 15+ hour | 20 hours (10 per battery). |
| Check price | Check price | Check price |
Astro A50 and Arctis Pro Wireless compared
Build and design
These two wireless headphones do not work alone, especially when used for gaming. The Arctis Pro Wireless comes with a DAC that makes it compatible with the PS4 and Xbox.
Likewise, the Astro A50 comes with a dock. There's a dock for Playstation and another for Xbox. We'll discuss these in more detail later.
Both headphones have a strong, solid, and durable build. They wouldn't get broken or damaged from a few accidental falls. However, the Arctis pro wireless feels a bit heavier than the Astro A50.
For both headphones, the controls are on the earcups. However, the Arctis Pro Wireless DAC gives you a host of functions. More about that later.
Fit and comfort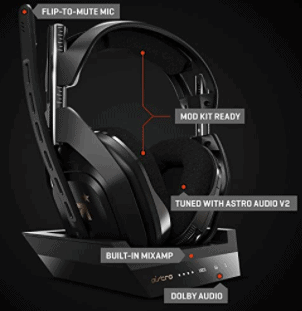 Both headphones have soft earpads covered with comfortable material. They do not heat up even after several hours of gaming. Because the Astro A50 is lighter, it's easier to wear for many hours.
To add to your comfort, the Astro 50 has a cushioned headband that reduces the pressure on your head. For the Arctis, the headband has an elastic strip that does the same job. I like the elastic option because I can adjust it without touching the headband itself.
Mic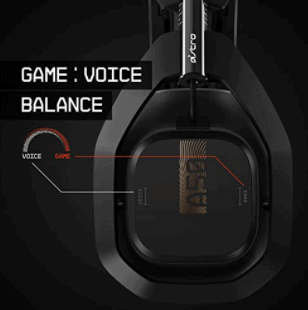 The Astro A50's mic is not removable. It can only swivel up and down. So, when it's not in use, simply swing it up. It has an auto-mute function that automatically mutes the mic when it's up. The moment you pull the mic down towards your mouth, it unmutes and starts working.
For the Arctis Pro Wireless, you have a retractable mic. It's also not removable, but you can push it inside, and out of sight when you're not using it.
The Arctis Pro Wireless's mic sounds better than the Astro A50. For the Arctis, there's less bass and more focus on speech, but you can still feel the quality. To be fair, it does not sound as good as the wired version, the Arctis Pro.
The Astro A50's mic also captures your voice clearly, but it still feels a little cheaper than the Pro Wireless mic.
Sound quality and performance
The Arctis Pro Wireless has a slight bass enhancement. This gives game explosions, gunshots and other actions have some heft to them. As I said, it's just a slight bump in the bass regions, so the sound is not very boomy.
There's a bit of recession in the mids, presumably to prevent the resonance around 2kHz to 5kHz. Despite the slight reduction in mid, there's still a fair amount of detail in this region. The treble is sharp and bright, without any harshness.
The Astro A50 is the opposite of the Arctis Bluetooth headset in bass production. While the Arctis has a slight bass boost, the Astro has a slight bass dip. Game explosions and thunderous sounds have slightly less emphasis.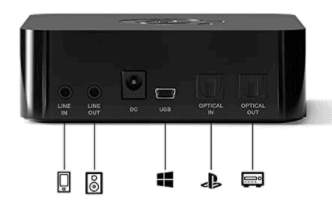 However, the upside is that you have more detail in the midrange and treble. Other more subtle sounds like footsteps or sounds of the enemy reloading will become more apparent.
The Astro A50 has virtual surround sound. So, you can enjoy your game sound in 3D. The virtual surround is available on PS4, Xbox, and PC.
Likewise, the Arctis pro also has a virtual surround. In both headphones, the surround sound you get is not as immersive as the real thing. However, it has more depth than regular stereo sound.
Other features
Now, let's talk about the attached devices that make these headphones compatible with all consoles and PCs.
The Astro A50 comes with a dock. For the Astros, the docks are sometimes called base stations. There's a different dock for the Xbox and the PS4. The docks are used for charging the headphones and pairing them to your consoles. For the PC, you can simply connect via USB.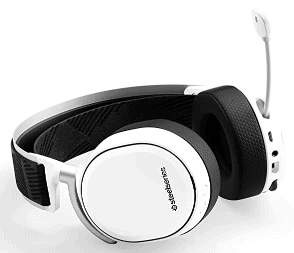 At the rear of the base station, you have the optical audio, aux, and USB port. The optical audio is for connecting to your console. If your PS4 or Xbox has no optical port, you can connect it to your TV via HDMI. Then, connect the TV to the base station via the optical audio port.
The Arctis Pro Wireless GameDAC is similar to Astro's base station in some ways. However, it does not charge the headphones. It enables you to pair up the Bluetooth headphones with your PS4, Xbox, and PC. the GameDAC also has features that allow you to control your headphone's performance.
You can adjust the EQ, mic settings pairing, and a host of other stuff. It has a little screen in front that displays the function, giving you a more interactive experience.
One big plus with the GameDAC is that it can work with other headphones. I think that's great value for money.
Now, let's talk about battery life.
There's a big difference here no doubt. Astro A50 batteries can last up to 18 hours on a full charge. That's a lot of gaming time. It also has fast charging. If the battery is down and you wish to use it briefly, you can charge it for 15 mins. This will give you 3 to 4 hours of playback time.
On the other hand, the Arctis batteries can only go on for 10 hours. Sure, that's a long time for marathon gaming, but it's still far from what the Astro gives you.
Similarities and differences of Astro A50 vs Arctis Pro Wireless
Similarities
Both the Astro A50 and the Arctis are compatible with the PS4, Xbox, and PC.
Both headphones require a wireless connection to work with your PC or console games.
With both headphones, you enjoy a lot of comfort for long hours of use.
Though the placements are different, both headphones have mics attached for in-game communication.
Differences
The Astro A50 has a longer battery life than the Arctis pro wireless. You can have up to 8 hours difference.
While the Astro A50 uses a base station to connect to your console or PC, the Arctis uses a GameDAC.
The Astro A50 has less bass than the Arctis.
Pros and cons
Pros
Works with both consoles and PCs.
Super comfortable – perfect for long hours of gaming.
Cons
Shorter battery life.
Requires some space because of the GameDAC.
Pros
Long battery life. It can keep going for the whole day.
Fast charging. 15 minutes charge gives you up to 4 hours of gameplay.
It has virtual surround sound to give you a more immersive experience.
Cons
Its bass is a little recessed, so you may need to adjust the EQ if you want louder explosions and gunshots.
The base station only works with the Astro A50. It doesn't work with other headphones.
The mic is not retractable or detachable, so it's always visible even if you're not using it.
Conclusion
No doubt, both of these gaming headsets are pretty amazing. Little wonder they're giants in the gaming headset market. However, if I have to pick one, it will be the Arctis Pro Wireless.
My reason is simple – the GameDAC will be useful for other purposes. So, it seems like it has more value for money.
But if we're considering sound quality, comfort, and other factors, these headsets are impressive.