Which gaming headphones give the best experience, the Turtle Beach Stealth 600 or the Stealth 700s?
$17.05 REDUCED
$10.00 REDUCED
Last update on 2023-09-21 / Affiliate links / Images from Amazon Product Advertising API
These two wireless gaming headphones are quite similar in many ways. However, the Sealth 700 feels like an upgrade of the 600. In this article, I compare these two gaming headphones and answer some burning questions.
Are there differences between the Turtle Beach Stealth 700 and Stealth 600?
Is Stealth 700 worth the extra bucks? Should you ditch your Turtle Beach Stealth 600s for the 700s?
Let's get some answers as we go on.
Turtle Beach Stealth 600 vs Turtle Beach Stealth 700 compared
Build and design
The Turtle Beach stealth 600 and 700 are quite similar in build quality and design. They have an all-plastic build that is super flexible.
Even though they are made of plastic, they are strong and can take some stress. Their frames will maintain their shape for a long time, except the headphones get damaged with serious impact.
The headband in both Stealth 600 and Stealth 700 are super flexible. That's where the strength lies. So, if you drop them or stress them one way or another, they bend instead of breaking.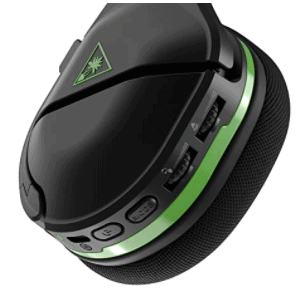 That's not all. Both headphones have removable ear cushions. So if they get work after some years, you can easily swap them out for new ones.
We also notice the similarities in the earcups. When you have the headphones around your neck, you can turn the earcups to lay flat on your chest for convenience.
The controls in the Turtle Beach Stealth 600 and 700 are also similar. The only difference here is that the chat volume knob in Stealth 600 is swapped for a headphone monitoring volume knob in the Stealth 700.
Fit and comfort
Both headphones have cushioned earpads made with plush material. However, the Stealth 700 feels a bit more comfortable than the Turtle Beach Stealth 700.
While the ear cushions feel the same, the shape and size of the earpads are a little different.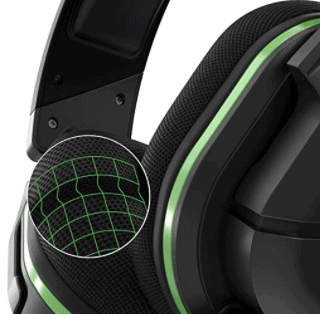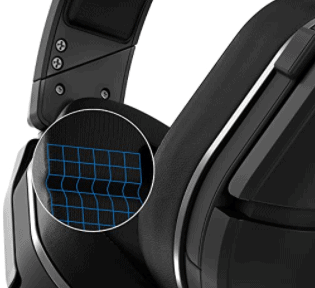 With the Stealth 600s, you need to adjust the headphones a bit before your ear tips fit in. If you simply put them on, you may feel the earpads on your ear tips.
The 700s sit on your head and cover your ears straight away. In other headphones like the SteelSeries headsets, the earcups are always cover-up easily.
The headbands in both headphones are well padded and add to the comfort. You can use these headphones for several hours without feeling uncomfortable.
With the Stealth 600s, once you get your ears tucked in, you can go on playing till the battery runs out.
Mic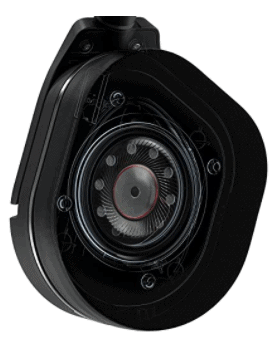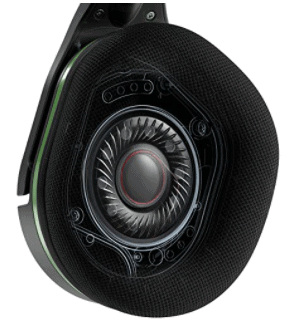 The similarities in the stealth 600s and 700s continue here. On either headset, you'll find the mic on the left earcup. The mic is not detachable or retractable.
However, to use the mic, you only need to flip it forward gently. It has an auto-mute function that switches off the mic when you push it back.
When the mic mutes or unmutes, you are notified by a beep sound.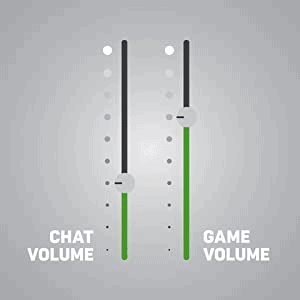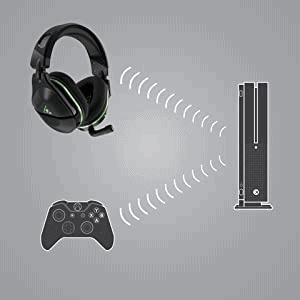 Now, let's talk about the mic sound quality. These mics sound solid, and that goes for both the Stealth 600 and 700 headphones.
However, the Stealth 700s are clearer and have less noise. With the 600s, there's more sibilance that makes the "s" sounds a little prominent.
Another cool thing about the mics in both headphones is how the auto-mute function works. You don't have to push them all the way back to mute.

Just push the microphone halfway. This is good for when you need to temporarily stop your mic for a couple of seconds.
Lastly, the mic is never "all in your face". Turtle Beach's renowned high-sensitivity microphone is designed in both headphones such that it stays on the left side.
For streamers, it means that your audience will see the whole of your face on the screen.
Sound quality and performance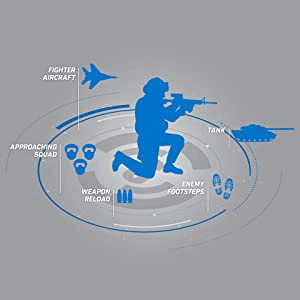 This is one of the most important sections of this comparison. The Stealth 600s have a solid, bass-first approach to audio. The bass is clean, punchy, hard, and solid. None of that boomy low end that overshadows everything.
If you want more bass, you can use the bass boost, bass + treble boost, signature sound, or vocal boost.
The Turtle Beach signature sound is very close to a neutral production, while the bass boost boost the explosions, rumblings, and gunshot sound.
If you're playing a game like Hitman 3 where you need the dialogues for cues, the vocal boost mode will boost speech for you.
Of course, the Stealth 600s have amazing audio. Little wonder they made no changes in the sound signature in the stealth 700s. They literally sound the same.
Turtle Beach's heavy-duty 50 mm drivers in both headphones are the same. The only difference comes in when you introduce surround sound.
In the Stealth 600s, enabling surround sound gives you better sound in terms of direction and positioning. However, you will experience a drop in the overall bass and treble production.
The Stealth 700s use DTS virtual surround, which sounds better than the Turtle Beach virtual surround sound in the Stealth 600s. For the Xbox One versions of both wireless headsets, the surround sound is delivered by Microsoft Windows Sonic.
However, even without surround sound enabled, both gaming headsets have wide stereo soundstages.
Personally, I prefer to use the bass + treble boost while playing COD. The stereo production is wide and immersive enough for me. But when watching movies, I like the surround mode. It's a nice audio experience when you don't have speakers.
Other features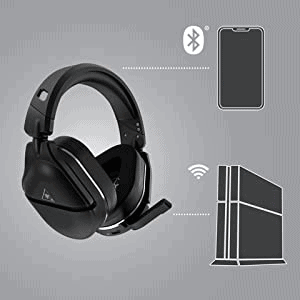 Let's talk about compatibility. To ensure that these headphones work with your PS4, PC, and Xbox wirelessly, Turtle Beach made the Xbox One version separate from the PS4 versions.
So, there are differences in connectivity and some features, like the surround sound mentioned earlier.
To connect to the "PS4 version, you need a USB dongle. This dongle comes with the PS4 versions of the Stealth 600 and 700.
For the Xbox One versions, you don't need any dongle. It connects via the same wireless pairing with your Xbox One controllers.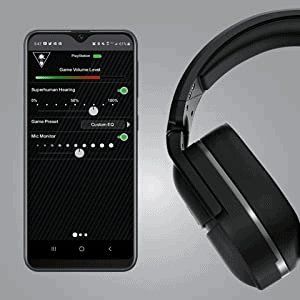 So, before you purchase any of these wireless headphones, be sure that you select the version that works for your console. For PC gaming, use the PS4 version with the USB dongle.
Also, note that all of these different versions are available in both Turtle Beach's Stealth 600 and stealth 700.
That's not all. The Stealth 700 has active noise cancellation, which keeps out most of the noises from your environment. No doubt this would improve your gaming experience.
If you have your phone or other Bluetooth devices with you, you can connect to them so you can hear them in your headphones even while you're gaming on your console. You can't get this on the Stealth 600 though.
Even though Stealth 600 only keeps out noises with passive isolation, it does a pretty good job. The thick earpads give you some sort of privacy.
For both headphones, the Turtle Beach Audio Hub is an app that gives you better control of the headphones. you can install the software on your phone for a better mobile gaming experience.
Similarities and differences
Similarities
Both headphones connect using wireless technology – no cable is needed.
The Stealth 600 and 700 are similar in sound quality, especially when used without surround sound.
There are two versions of both headphones – the PS4 and Xbox One version.
Differences
The Stealth 700 has active noise cancellation, while Stealth 600 only relies on passive isolation to keep out background noises.
While the stealth 600 has chat volume adjustment, the Stealth 700 has headphone monitoring volume in its place.
The Stealth 700 allows you to pair more than one device at once, while TBS 600 only allows one device at a time.
Pros and cons
Pros
The headphones are lightweight, so they're comfortable even after many hours.
The Stealth 600s are compatible with Xbox, PS4, and PC.
The USB dongle ensures zero delays in in-game audio.
Cons
With surround sound, you lose some bass punch.
Takes some adjustment to get the earpads to cover the ears perfectly.
Pros
The earpads provide maximum comfort for several hours.
It has active noise cancellation, which gives a better gaming experience by keeping out noise.
It charges fully in less than 4 hours.
Mic monitoring volume knob makes it easier to control the gain.
Cons
To switch from Xbox One to PS4, you have to switch headphones too.
You can't adjust chat volume from the earcup.
Read Also: How to Fix Bluetooth Lag in Car? – 8 Super Quick Solutions
Conclusion
These two gaming headphones are close to each other in many areas. However, there are a few features that are better in Turtle Beach's Stealth 700. You need to decide whether these features are worth the extra bucks. Also, remember that you can enjoy these headphones for music and movies too – not just gaming.
Lastly, since the Turtle Beach Stealth 420x is discontinued, either of these headsets can be a good replacement.
Better surround sound, a little more comfort, and multiple device pairing are some of the major differences here. If these features matter to you, then the extra bucks will be worth it.