If you are having any trouble with your Altec Lansing Bluetooth speaker pairing, you've come to the right place. I was once as confused as you when my speakers wouldn't connect to my phone nor laptop.
But I figured it all out and now I want to tell you how to solve this problem and put your speaker into pairing mode, which allows you to connect it to multiple devices. So, without delay, let's get started!
Quick Answer
From massive sound systems for parties to a compact Bluetooth speaker, Altec Lansing has you covered. Here's a quick overview of how you can pair them:
Put your speaker in pairing mode by holding the power button for 7-10 seconds.
On your smart device, go to settings, and choose your speaker from the list to enable Bluetooth.
However, these are the basics only. Continue reading to learn how to pair them with iPhone and Android devices, Mac and Windows machines, TV, and so on. And also deal with connection problems. So stay with me till the end and find out how to make the best use of your Altec Lansing Bluetooth speakers. Let's dig deeper!
Altec Lansing Speaker: Initiaiting the Pairing Mode Explained!
Listed below is a 3-step easy manual to assist you with pairing. Let's check it out:
Press the power button for around four seconds to turn on the speaker. The speaker's blinking light indicates that it is active.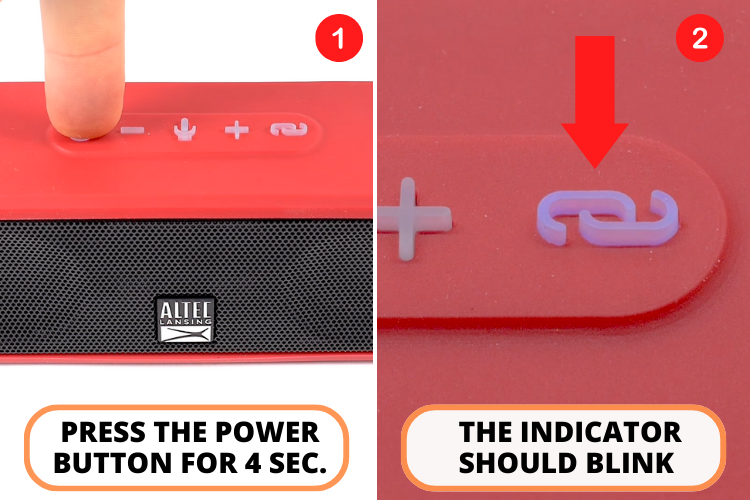 Then, hold down the power button for seven to eight seconds.
The speaker's light should be blinking red and blue at this point. You have successfully entered pairing mode on your speaker.
If you still have any confusion, take a look at this helpful video.
How to Pair Altec Lansing Speaker With Different Devices
Now that we have learned how to put your Altec Lansing speaker into pairing mode, let's move on to the process of connecting it to different operating devices.
Pairing with iPhone
Below are 4 simple steps that allowed me to pair Altec Lansing speakers in seconds to my iPhone. I'm sure they will help you too. Let's check them out:
First, turn on the speaker's pairing mode.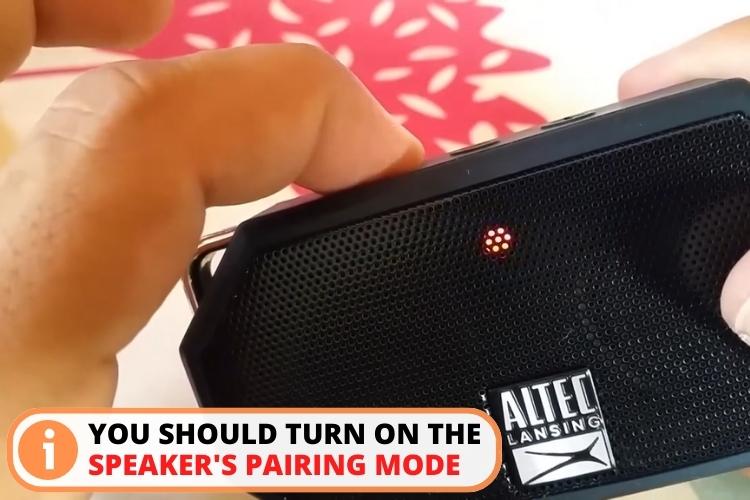 Navigate to the iPhone's 'Settings' screen.
To access Bluetooth preferences, choose the corresponding icon and click it.
Locate the desired Altec Lansing speaker and hit the link button.
Take a look at this simple video if you still have any doubts about the process.
Pairing Altec Lansing Speakers to an Android Device
Bluetooth devices are quite simple to pair with Android devices. The straightforward directions for Android users are as follows:
Make sure your Altec Lansing speaker is set to "pair" mode. (I have already explained this process in the above section)
Open the 'Settings' menu on your Android device.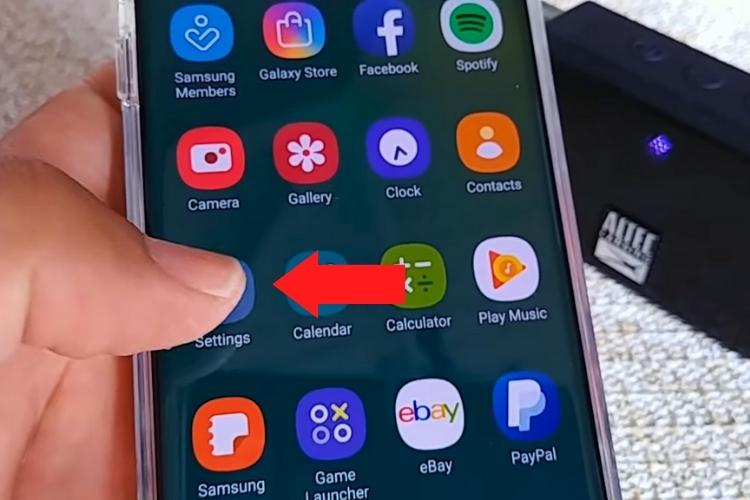 To access the Bluetooth settings, choose Bluetooth (or Other Connections, then Bluetooth).
Find your speakers in the menu.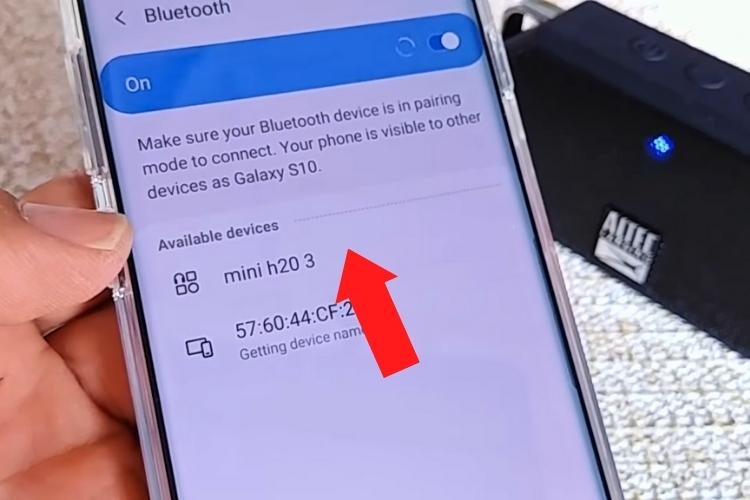 Tap to link up with them.
Check out this video for a better understanding.
Connecting Altec Lansing Bluetooth Speakers to a Mac
Your Apple Mac is up next. If you want to hook up your speakers without any hassle, just follow the easy instructions below:
You'll need to activate the speaker's pairing mode.
Choose the Apple logo in the top left.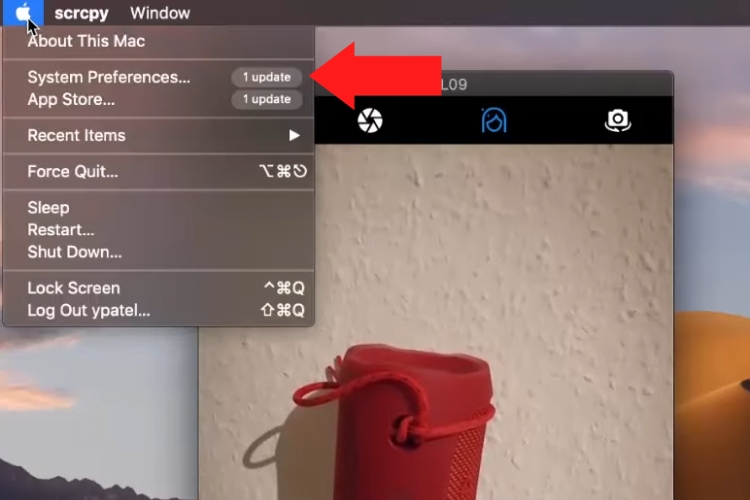 'System Preferences' should be selected from the menu.
Pick "Bluetooth" from the drop-down menu that appears.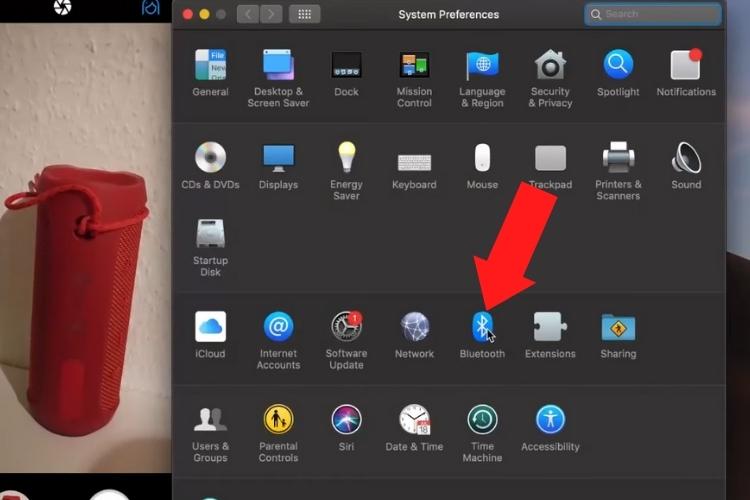 Connect your speakers by clicking on the ones you wish to use.
It's important to remember that it doesn't matter which model of Mac you use, the procedure will be the same. A video is also attached to further guide you.
Pairing With a Windows Machine
If you have a computer running Windows, here are 6 easy steps to pair Altec Lansing Bluetooth. Let's check them out:
Verify the speaker's pairing settings.
Then, open the Windows 'Settings' from the main menu.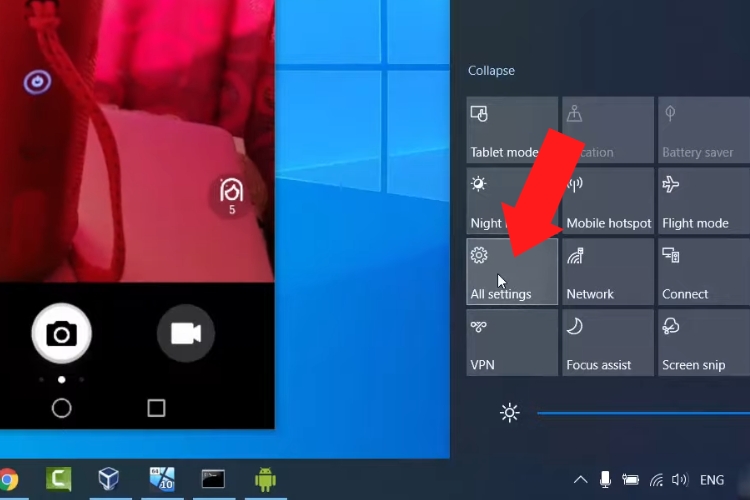 Choose the Bluetooth menu option.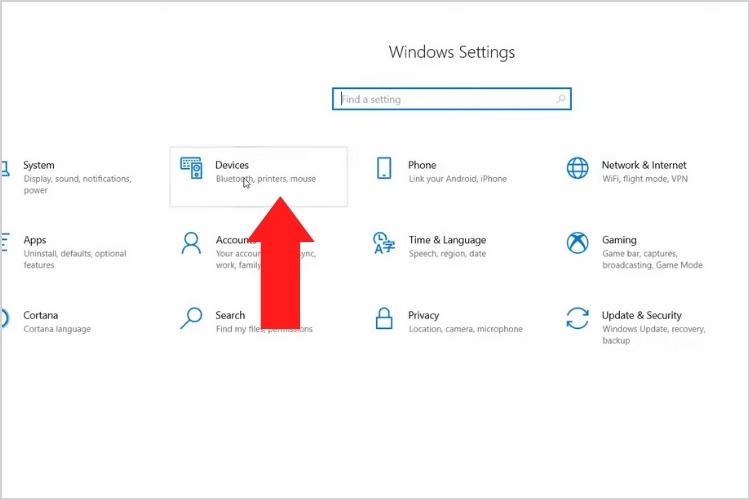 Toggle the Bluetooth settings to on.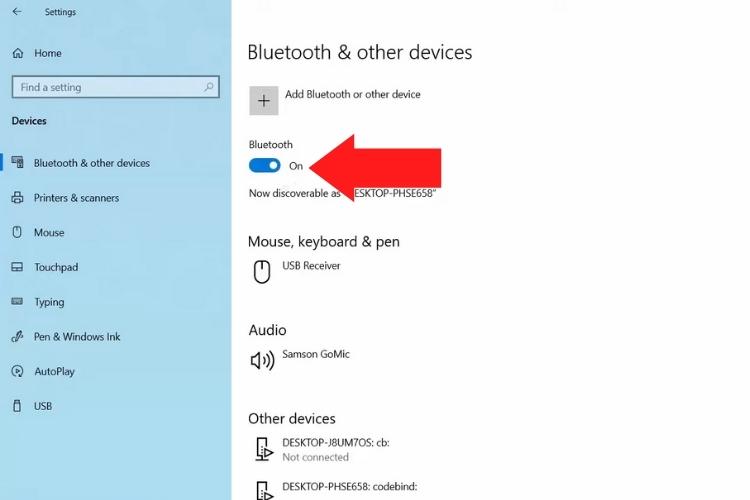 Then, follow this sequence – Select Bluetooth > Other Devices > Settings.
Connect your Altec Lansing speakers by clicking on the ones you wish to use.
Note: If after these steps the speaker still does not connect, check and update the Bluetooth driver if necessary.
If this helpful guide did not help you connect your device, this video will be sure to clear any concerns.
How to Connect Altec Lansing Speakers to a TV
Connecting your Altec speakers to a TV can be done in 2 ways. This depends on your TV model. Let's take a look:
If Your TV has Bluetooth
Here's how to make the best use of the Bluetooth:
The speakers must be placed in pairing mode.
Enter the settings menu using your TV's remote.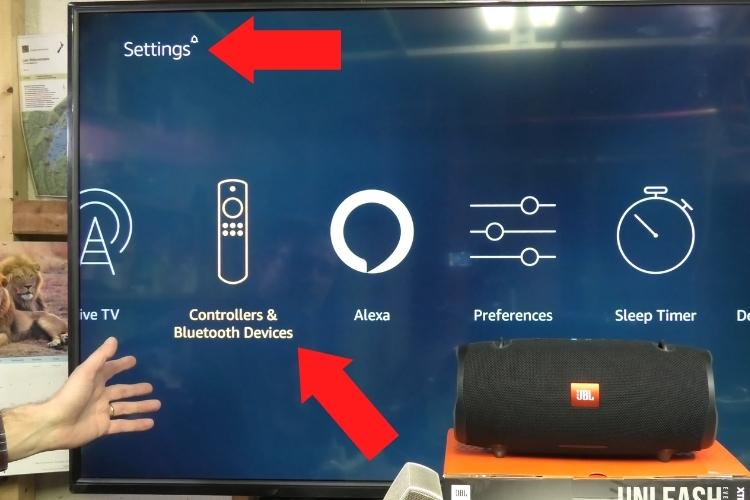 Choose Bluetooth from the menu of settings options.
Go to the Bluetooth settings and choose your speakers. Voila, it's done!
If your TV does not have Bluetooth
Listed below are the easy tips to connect without Bluetooth:
Activate the speaker.
If your TV has an HDMI arc port, you may use the other end of the HDMI cable to hook up your speaker.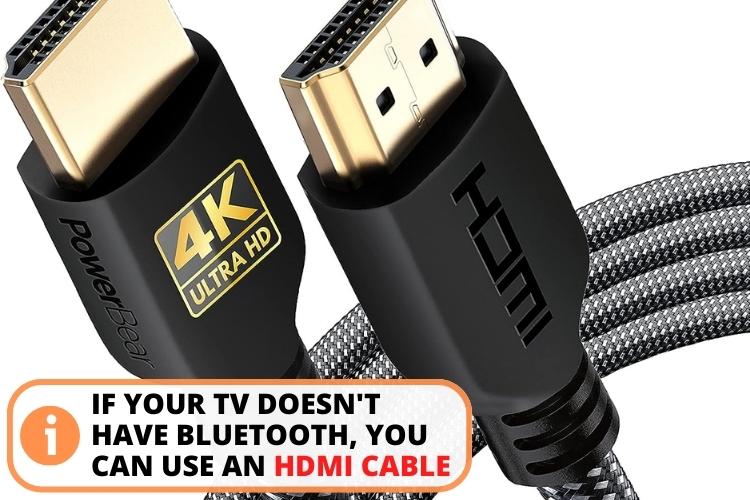 Altec Lansing Reset Instructions
In rare situations, your speakers may experience connection problems with your device. If this is the case, doing a reset might fix your connectivity problems. Luckily, resetting is a quick and easy procedure.
Just press and hold the Volume+ and Volume- buttons together for around 7 seconds to perform a factory reset.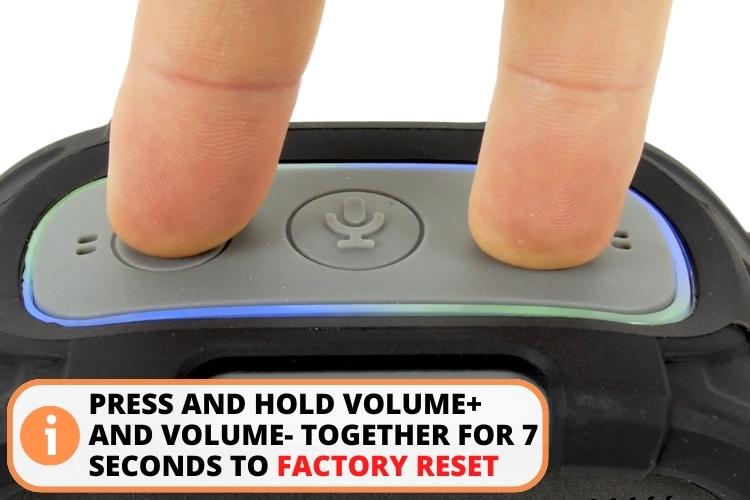 Once the reset is performed successfully, pair your speakers by using the methods I shared above.
Reason Behind The Blue Light On Your Speaker
If the blinking blue light on your speaker has alarmed you, do not worry. This is just a simple indicator indicating the speaker is prepared to pair.
If you haven't linked your speaker with a device (or if you've deleted it from your list of connected gadgets), you may have noticed this blinking. After successfully pairing the speaker, the indicator light will stop flashing.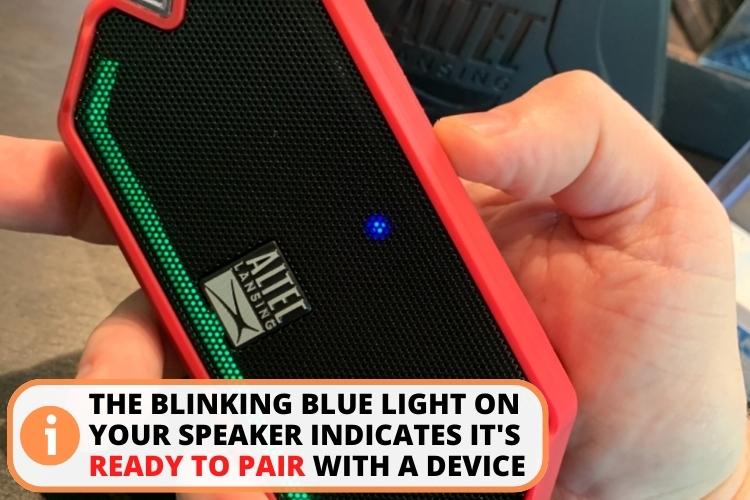 A Deep Dive Into Altec Lansing Troubleshooting Guide
If you own Altec Lansing speakers, you'll find this troubleshooting information invaluable. This is because even though pairing your speakers to your smartphone is simple, there can be a few potential issues that may cause improper functioning of your speaker.
You should try resetting the speaker first, however, if it doesn't work, you may also try the following:
1. Check That Your Speaker Is Not Out Of Range
While Bluetooth eliminates the need for a cable, it still requires close proximity to the device being used to play music. If the speakers are too far away and your device cannot detect them, try going closer to the device.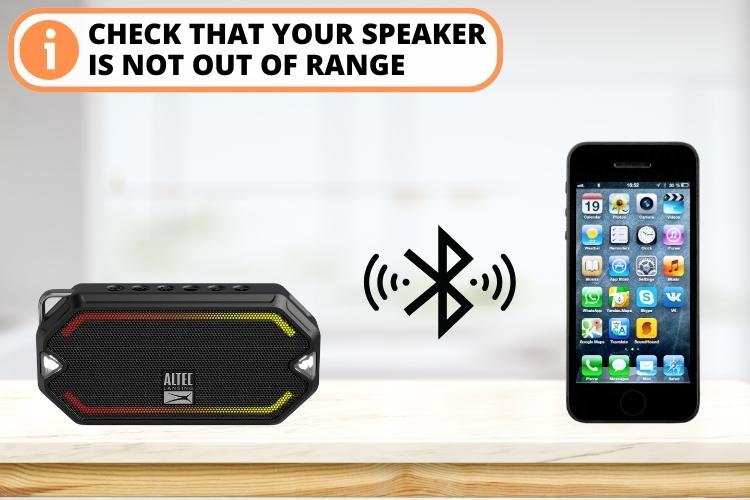 2. Verify That There Is No Other Electronic Equipment Connected To Your Speaker
Most of the time users have multiple devices from which they listen to music or any other audio. If you find that your speaker is not connecting, please check whether it is not already paired with any of your other devices. If it is, it would be unable to add a new one and will require you to unpair it from the old device first.
3. Fully Charge Your Devices
In the same way that a dead battery in a speaker can disrupt connections, so can entering low-power mode on your iPhone. Low power mode disables Bluetooth connectivity to conserve iPhone battery, so your speaker will get unpaired automatically in that case. Nonetheless, make sure all of your devices have enough charging at all times to avoid this issue.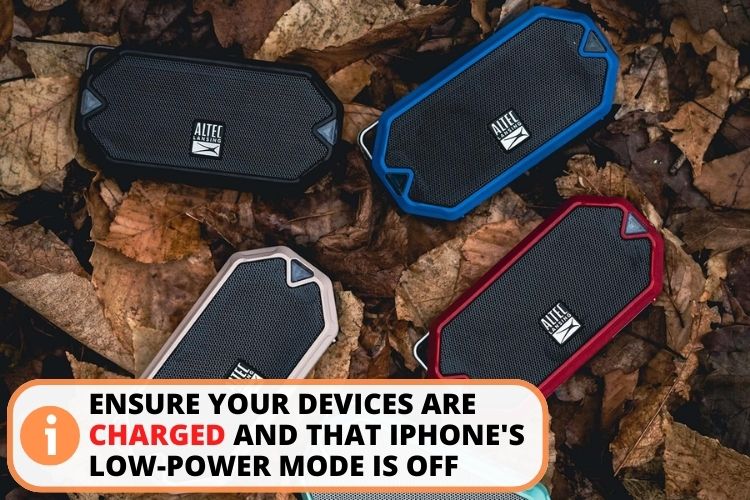 4. Check The Bluetooth Connectivity Of Your Devices
It may be that the problem you are facing when pairing is not because of the speaker but the device you are trying to pair it to. If the Bluetooth on your smart device is not already enabled, turn it on. Moreover, follow this small troubleshooting guide to restore the Bluetooth functions of your smart devices:
Android: For Android users, to factory reset your Android phone's wireless networks, Bluetooth, and mobile data connection, navigate to the Settings menu > select System > Advanced > Reset Options (don't worry, you will not lose any of your data).
Apple: On iPhone and iPad, you will need to unpair all of your Bluetooth devices. You can do this by selecting the info button, followed by Forget This Device on each individual device and then rebooting your smartphone.
Click here for further guidance on how to remove the appliances from your Apple devices.
Connecting Your Altec Lansing Speakers Together
Some Altec speaker models have a feature that allows them to play audio in sync when linked to another speaker. The procedure for doing so will change based on the type of connection feature the speakers are using.
House Party-enabled devices can connect to an additional 49 compatible speakers, while True Wireless Pairing devices can add only one extra. Let's explore both of these features.
True Wireless Pairing
You can use this function to link two Altec Lansing speakers that support stereo pairing. Here are the measures to take:
Pair the first speaker with your phone, laptop, TV, etc. This will be the primary speaker.
Next, turn on the second speaker.
For two or three seconds, hold down the power and negative (-) buttons on the main speaker. Alternatively, you may initiate the green flashing by holding the Link button.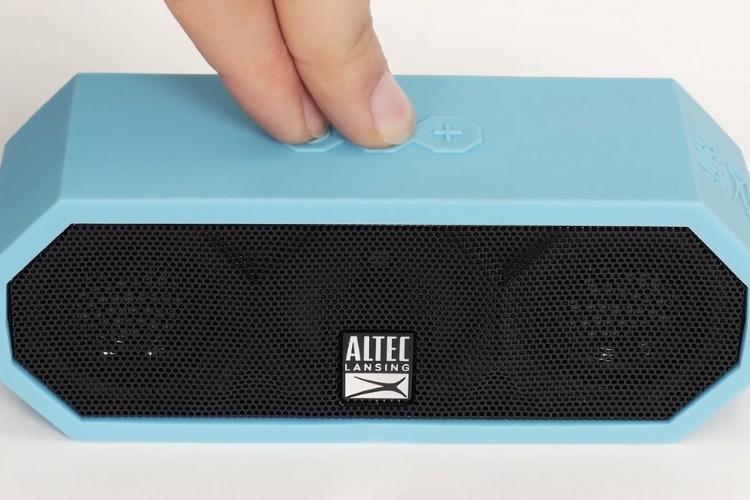 Press the second speaker's Bluetooth/pair or Link button to begin pairing mode. If your speaker model doesn't have a link button, try hitting the power button plus the minus or plus symbol instead.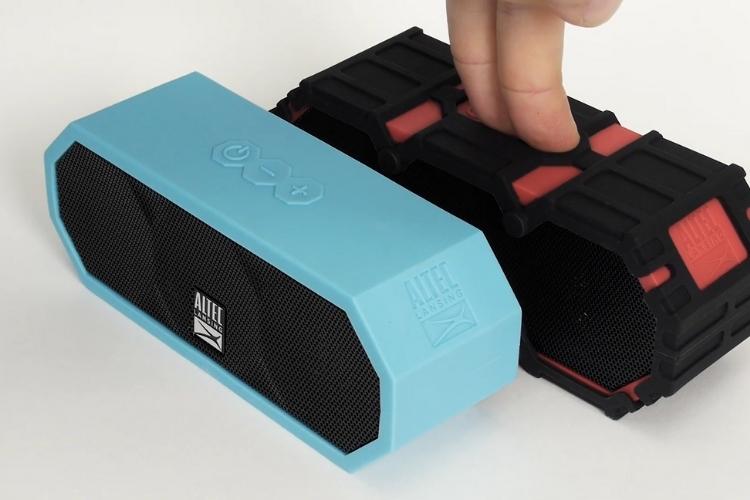 After a few seconds, the two speakers will link on their own, allowing for synchronized stereo playback. The LED in the speaker will glow steadily green.
Follow this link to find out which speakers have this feature.
House Party Pairing
Turning on True wireless pairing is the same as turning on home party mode. Using this mode, you may link up to 50 speakers of the same model, a significant improvement over pairing only two. Here's how you use this feature:
Turn on your House Party Pairing-capable gadget.
Join your main speaker to your mobile device through Bluetooth.
Keep pressing the Bluetooth button on your main speaker for 2 seconds.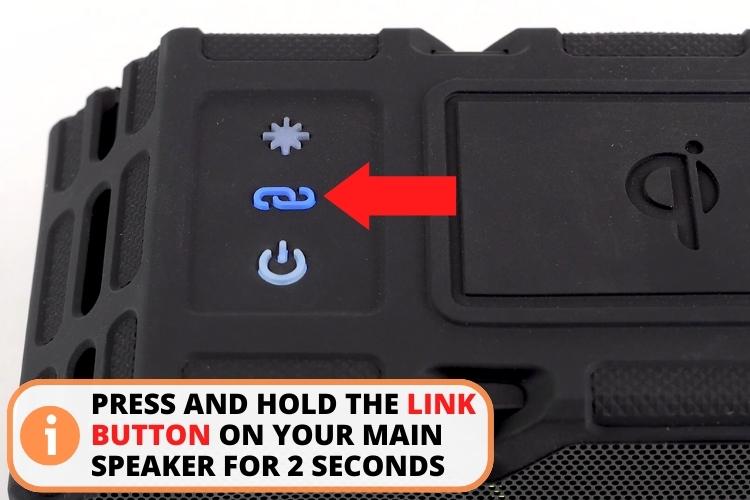 Doing this puts your speaker into the "house party" setting.
If you have more than one speaker, turn them on, and the other ones will act as "child speakers," drawing power and sound from the primary speaker.
Press the Bluetooth button on each child speaker in rapid succession.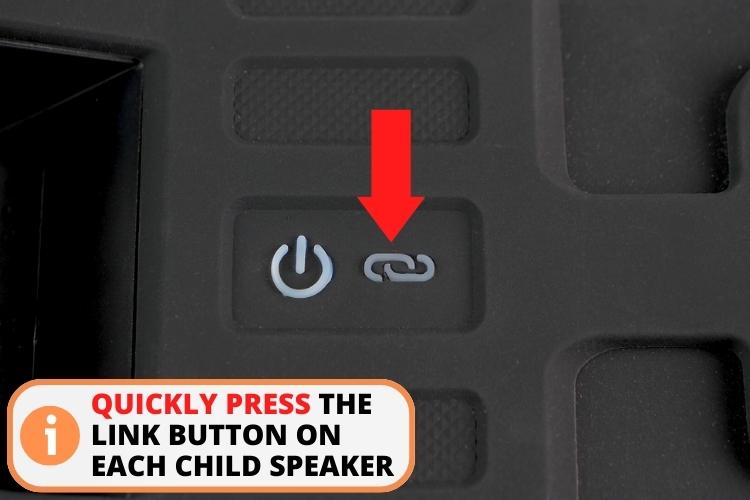 Each child speaker will take a moment of searching time to connect to the main speaker.
If you're still having trouble enabling this feature, this video is sure to help.
Why Opting For A Bluetooth Speaker is a Smart Choice
Simply said, a Bluetooth speaker will play music from your phone, tablet, or any other Bluetooth-enabled device. Here is why choosing a Bluetooth speaker is the correct choice:
Portability: You require something that can be easily transported to any destination, be it a park, beach, excursion, trek, or even simply the backyard.
Music playback: You care mostly about listening to music. A Bluetooth speaker allows you to play music wirelessly from your phone, computer, or other audio device.
Compatibility: You need simple streaming for audience members to hear the speaker. Your Bluetooth speaker is compatible with any device that can send and receive Bluetooth signals.
Ease of access: You hate the idea of having to download and become familiar with a new app in order to set up a smart speaker.
FAQs
What is the pin for the Altec Lansing Bluetooth speaker?
The default pin for an Altec Lansing Bluetooth speaker is 0000.
What should I do if my Altec Lansing Speaker doesn't appear in the Bluetooth device list?
There are multiple things you can do. Check if both your speaker has enough charging and is in range of your smart device. If this does not work try resetting the Bluetooth settings of your smart device.
Can I connect my Altec Lansing Speaker to multiple devices simultaneously?
No, you cannot connect your Altec Lansing speaker to multiple smart devices at once. You will need to unpair the speaker from one device first to be able to use it with another.
How Do I Unpair My Altec Lansing Speakers?
To unpair your Altec Lansing speakers, you can either turn off your speaker by holding down the power button for a few seconds. Alternatively, you can go to the Bluetooth menu of your smart device, click on your speaker, and select forget device.
Conclusion
The final say is that Altec Lansing Bluetooth Speaker pairing is a relatively simple task. First, hold down the power button for 6-7 seconds to put your speaker into pairing mode. Then find the Bluetooth menu on your smart device and connect the speaker from there.
If you are facing any trouble while pairing, check whether your speaker and smart device are close enough and both of them have ample charging. If your speaker still does not pair, try resetting your speaker and the Bluetooth settings on your smart device.