Today, we're gonna settle the debate of which is the best AKG brother – the AKG D5 or the AKG D7.
$6.01 REDUCED
$47.90 REDUCED
Last update on 2023-09-21 / Affiliate links / Images from Amazon Product Advertising API
Microphones are the frontman of sound recording. Whether it be a studio session or a live stage – with a good microphone, you can actually rock the world.
Unlike the condenser microphones, dynamic microphones are more directional and stay focused without picking up a lot of noise, making it really ideal for stage performances.
Let's clear this out, shall we?
Look at the specifications of these microphones in the below table.
Specifications:
| Features | | |
| --- | --- | --- |
| Frequency range | 70hz to 20000hz | 70hz to 20000hz |
| Sensitivity | 2.6 mV/Pa (-52 dBV re 1 V/Pa) | 2.6 mV/Pa (-52 dBV) |
| Maximum Sound Pressure Level | 147/156 dB SPL | 147/156 dB SPL |
| Signal to Noise ratio (A-Weighted) | 76 dB | 76 dB |
| Equivalent noise level | 18 dBA | 18 dBA |
| Amazon product page | User reviews | User reviews |
AKG D5 vs D7 – Let's settle this!
Build
Whenever you decide to buy a dynamic microphone for vocals, the one thing you want to make sure is that it should be easy to use, should be durable and most importantly, it should last long.
You're in luck if you want to choose between the AKG D5 and the AKG D7 because they satisfy all the physical aspects, given the low price tag.
The AKG D5 has a simple yet durable design with a die-cast metal body and spring steel mesh grilles.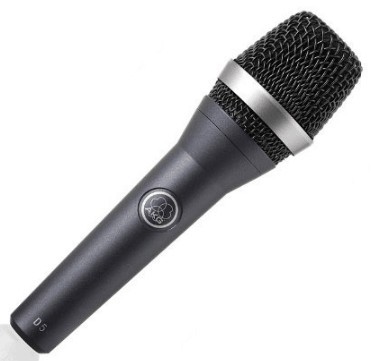 The AKG D7 comes with zinc alloy die-cast body with a beefy spring steel wire mesh.
The advantage of the spring steel is that if you accidentally drop the microphone and the grilles and the mesh get smashed, it will simply spring back to its normal state.
It is very less likely that the body of the AKG D5 will develop any scratches. But do make sure you keep it away from coarse materials or concrete surfaces.
The metal handgrip of the AKG D7 with a matte finish can be a little concerning. A rubberized surface would have given you a better grip of the microphone.

Also, the AKG D7 has two versions.
The standard AKG D7 with a matte blue finish.
The AKG D7 LTD comes along with a bright chrome plated case.
Features
Any instrument or equipment that we buy will come with a range of amenities and that's what makes us choose a particular item over the other.
Both the microphones feature a frequency independent supercardioid polar pattern which makes them terrific directional dynamic microphones.
Another similar feature in both the microphones is the shock mounted transducer element that is very useful in reducing cable and handling noise.
The list of similarities further extend to the patented AKG Laminated Varimotion diaphragm contributing towards a less resonant, immaculately detailed sound, remarkable response consistency at any SPL and an impressive gain-before-feedback.
The AKG D5 comes with an integrated pop filter that works effectively to reduce pops, blow and wind noises.
As for the AKG D7, the new inner windscreen results in ultra low p-pops and delivers a smooth and bump-free audio quality.
In addition to that, the AKG D7 also features a built in high pass filter for improved intelligibility in matters of vocals by cutting out the unwanted frequencies, minimizing noise and superior clarity in audio.
Furthermore, the AKG D7 comes with a hum-canceling coil which is actually great as it eliminates any kind of interference from nearby instruments or electrical devices and focuses purely on the vocals.
Also look at: AKG K701 vs AKG K702- Let's Find the Winner!
Sound quality
Now what good a microphone would be without a proper sound quality, right?
To make a point, being dynamic microphones, both the AKG D5 and the AKG D7 don't disappoint you with their audio quality. Let's get you acquainted with it.
The AKG D5 is ideal for lead and backing vocals and has a dependable frequency response providing decent amounts of brightness and avoids any abrupt bumps in higher frequencies.
The AKG D7 has a open, subtle and detailed sound like a condenser microphone and you wouldn't think twice before using it even on the loudest stages.
With a stable low end, you won't find the sound quality of the AKG D5 to be muddy and it indeed has a pleasant fullness and richness to it.
The 80hz high pass filter of the AKG D7 helps to keep the plosives and wind noises under control and the output has a smooth low end without any disturbances.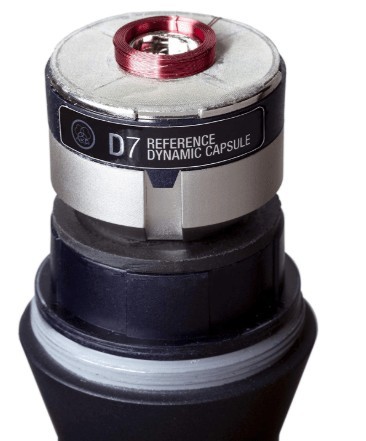 As for the higher frequencies, the AKG D5 features a gentle high end with better clarity that cuts through the mix very well.
On the other hand, the resolution of the higher frequencies in AKG D7 is excellent and gives a clean output signal. In order to increase intelligibility, the sensitivity is bumped at 1.8khz and 5khz, without exaggerating it.
At 250hz, there is a broad boost that adds a nice warmth to the sound. As a result, it mostly doesn't require any equalization.
However, the transient response of the AKG D5 needs some tweaking as it sounds quite blurry.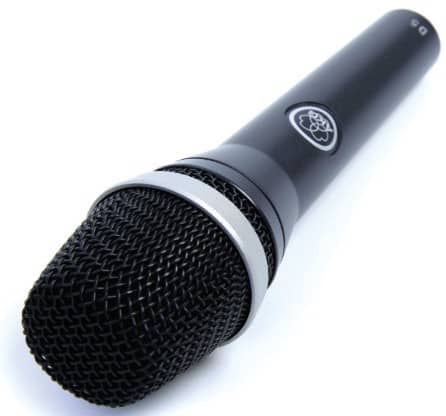 Although singers with harsh and shrill voices can benefit from this bittersweet flaw sometimes but generally it could cost you some valuable audio details.
Lastly, since both the microphones have a supercardioid polar pattern, they have the capacity to nullify the off axis feedback when not pointed to the monitors.
Just make sure the monitors are placed on the sides rather than the center and you are ready to rock the stage!
Read our other popular posts:
Bottomline
So you want to know, Who is the winner in AKG D5 vs D7!
The AKG D5, on one hand, is a cheap and rugged microphone. The tighter pickup pattern lets you handle feedback.
It does suffer from a lack of detail and demonstrates poor performance when compared to high end handheld dynamic microphones, although it does manage to surpass others in this price range.
And on the other hand we have the AKG D7 with its precise clarify and high resolution output. The audio output has warmth in it and sounds full.
Added features like the high pass filter and the hum-canceling coil makes it even better. And for those applications that require a superior microphone, AKG D7 is the key.
So, the winner is pretty clear here. AKG D7it is!