Otacore and Weirdcore music will sound strange to many mainstream music lovers, but not to anime fans. However, if you love to explore new music, then these subgenres might be for you.
What is Otacore music?
Otacore is an interesting subgenre because the music itself existed long before the name was coined.
Otacore originated from the Japanese word Otaku, a word that may not be strange to fans of music. The word core describes the genre of music that can be traced to hardcore style.
The subgenre started gaining prominence thanks to Spotify which coined the word and included it on the streaming platform.
This subgenre of music is aimed at anime lovers seeking out theme songs from their favorite shows.
What does Otacore sound like?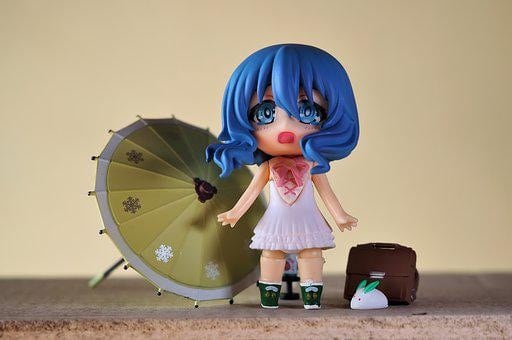 Defining Otacore music can be challenging since every genre is expected to have a unique sound or style. Otacore does not have a strict combination of instruments or music styles. It is mostly experimental.
Otacore music brings together every other musical style and there are no limitations to how they should sound. Most times, electronic and pop music are infused into Otacore compositions.
However, one unique feature common to all Otacore music is that they have their roots in anime theme songs, which make them anime fan favorites.
What is Weirdcore genre?
Just as the name suggests, Weirdcore is actually a weird genre. It is a style with the sole purpose of creating feelings of confusion, nostalgia, alienation, and disorientation. Its usually referred to as dark art and online aesthetic movement.
If you're not into this sort of vibe, it may put you off, or even annoy you. In a way, that's exactly its purpose – to make you feel uneasy. It combines distorted sounds and some beginner-level music compositions.
Also, don't expect to get any information or meaning out of Weirdcore music. It's mostly instrumentals.
Even though it feels like amateur music, listening to a Weirdcore playlist will make you feel uneasy. I listened with great headphones and it felt truly strange. Plus, the playlists are aptly named. Examples are "listen to this as you slip out of reality" or "slowly turn into mush".
Weirdcore is not yet popular, but it has some dedicated fans, and the population is gradually growing.
What songs are considered Weirdcore?
Songs like Awful Instrumental, Indigest Dinner Music, Icosa, The Next Town Over, and Lotus Bloom are examples of what you'll find on a Weirdcore playlist.
Also, if you're searching for Weirdcore artists, look for Okapi, Goreshit, Chibi Robo!, and Picky Picnic.
There are more, but that's a good place to start. That way you won't have the same six songs every time.
Recommended read: 6 Best Music Genre Finder Websites to Check Genres of any Song
Wrap Up
Otacore music and Weirdcore genre have some similarities. They both don't have a standard way of composition. There are no particular chord structures or progressions for Otacore or Weirdcore music.
Lastly, if you listen to Otacore or Weirdcore music and you don't enjoy it, simply move on to something else. It's just not for you. But if you listen once and you love it, then you're in for a real trippy ride!