Everyone loves karaoke! This Japanese-originated word, meaning "empty orchestra," is a great bonding experience among friends and strangers alike. Be it clubs, bars, birthday parties, or get-togethers, singing along to the karaoke of your favorite songs is a joy nothing else can fathom.
If we are speaking about karaoke, how can we not talk about Smule? This American music venture is a karaoke platform. It allows you to sing to the karaoke tracks of any song you would like. After being initially offered on iOS and Android devices, it has expanded to the web as well.
Smule not only lets you sing but also lets you collaborate with other singers in its duet mode. The music equalizers help smooth out your recordings and make them sound flawless.
Now for the important part: how to download Smule songs on PC. There are pretty simple ways to do so. Let's go through them one by one.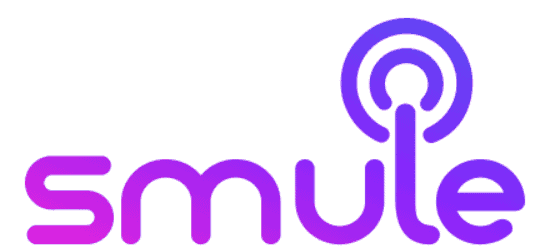 How to download Smule songs on pc?
Using source code on Smule website
This is one of the safest and most straightforward ways to download songs from Smule. But you have to execute it from your computer since it involves using the source code. But don't get intimidated by seeing "source code." It is actually very simple. Just follow these steps:
Enter the following URL on the search tab of your browser: https://www.smule.com/listen. This is the web version of Smule. You can search the hundreds of user-generated contents for the song you want to download.
Once you have found your song, press f12 on the keyboard. It will launch the source code for that particular webpage. We recommend using Mozilla Firefox for best results.
Try to look for the source code with the extension *.mp4. This source code will allow you to download the Smule song in MP4 format.
Press and hold Ctrl and click on the link with the *.mp4 extension.
A blank window will pop out with the Smule song you intend to download.
To save the video, right-click on the screen and save it.
Once the MP4 video is downloaded, you can easily convert it into an MP3 online.
Using third-party music downloader
This technique is straightforward and widely used. All you need to do is search for "Smule Downloader" on Google. It will generate a bunch of free web-based Smule downloaders. All these are specifically designed to allow Smule song downloads. The layout of these websites is generally the same, with minor differences in the interface.
Our recommendation would be to use a website that has proper SSL certification. In layman's terms, it should be a verified and legitimate website. If your browser warns you before proceeding onto the website, you must ignore it. Otherwise, your system might get infected with malware.
Some downloaders may also request that you create an account or register with them. Be advised to avoid those websites as well. Since there is no credibility to these websites, your data may be misused or exploited in the wrong manner.
Here is the step-wise guide:
First, visit smule.com and look up the song you want to download.
You can search for the song via the search function.
Once the song page has loaded fully, copy the URL of that particular address.
You can also access the song from your profile after logging in. You can find the songs in the recording section. Both the URLs can be used for downloading songs.
Once you have the URL, paste it into the space provided on the Smule downloader's webpage.
The downloader will fetch the song data and then start downloading the song.
Using YouTube
Another preferred way to download Smule songs is through YouTube. It goes without saying that YouTube is one of the largest media collections on the internet today, if not the largest. Many Smule songs are uploaded to YouTube in the form of duets and karaoke videos. Here are the steps to download the Smule songs from YouTube:
On the YouTube search bar, enter the title of the Smule song.
Enter the appropriate video from the list and press enter.
Click on the song and wait for it to load completely (watch a few ads if you must).
Once loaded, copy the URL of the song.
Open a new tab and search for "Download YouTube videos."
Before opening a page, make sure it is free and legitimate.
Paste the YouTube song URL into the downloader website.
Some websites allow you to select the format in which you want to download the songs.
Choose the format of your choice and download the song.
Recommended read: 6 Best Music Genre Finder Websites to Check Genres of any Song
Conclusion
The day isn't far off when Smule will introduce an integrated download feature for its app and website. But until then, you can use these simple techniques to download songs from Smule.
There are new third-party websites coming up on a regular basis. They provide better downloads at better quality. But please be careful while dealing with these websites. That's pretty much about it. Enjoy downloading your Smule songs and singing along to them!