Have you ever heard the terms "lofi" or "hifi"?
If not, don't feel guilty — they are the names given to two types of audio recordings.
The two are different because the recording process differs for each type of audio. We're about to go over each recording method, how it works, and which one is best for you.
Audio quality is highly subjective and is determined by a variety of factors.
The purpose of this guide is to help you understand the fundamental differences between lo-fi and hi-fi audio and provide more information about what to expect from a setup and which is better for you.
Let us dive in.
What is Lofi Music?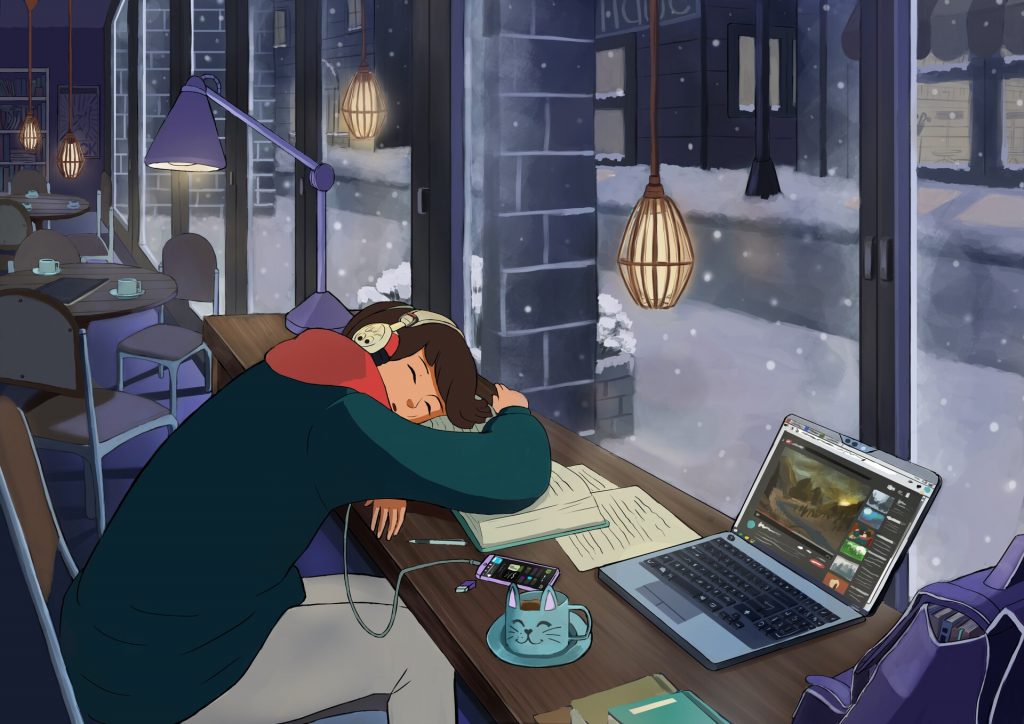 Lofi music is a genre of music that has been popularised on Youtube and Soundcloud in recent years.
It's a genre that focuses on lo-fi sounds, which result from low-quality lo-fi recording equipment or are purposefully created to sound as though they were recorded in a low-quality environment.
The subgenre has also become known for its aesthetic and vibrant artwork and other media.
Online radio stations such as Chilled Cow's and lofi girl's Youtube channels are also well known for their lofi music streams.
What is Hifi Music?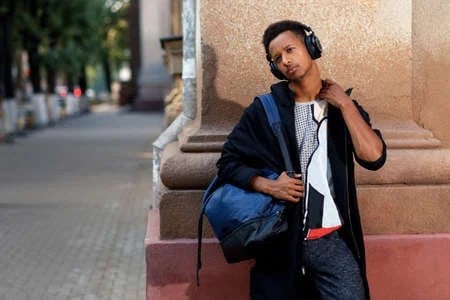 High fidelity (HIFI) refers to the technical quality of an audio system. High-end consumers typically use hi-fi to distinguish between a system that produces audio with little distortion from one that does not.
Hifi refers to good sound quality, whereas lofi refers to low fidelity sound quality.
Lofi vs Hifi: What are the differences
Lofi consists of a high bit rate and low sampling frequency. It's fuzzy and distorted.
Hifi is synonymous with exceptional audio quality with very high fidelity, as its name suggests. The image is clear on your face and is not distorted. Lofi is associated with low fidelity, which is not a bad thing at all.
It is challenging to choose between them because they have different attributes and qualities.
Below are a few characteristics of lofi music that separate it from hifi music.
Lo-fi beats are generally made in a home studio on low-end equipment.
Tracks tend to have few layers and be quite simple.
A lo-fi track will usually have a repetitive beat or sample.
The vocals are usually secondary to the beat and often distorted.
Has low static noise levels
It is usually difficult to listen to lofi music for an extended period since it has no structure. That is why you hear it in cafes and shops, where it is playing in the background.
Hifi music, on the other hand, is high quality and produces a full spectrum of frequencies.
Lo-fi and hi-fi prototypes: How do they compare?
High-fidelity prototypes are technically high-tech, whereas low fidelity prototyping is technically low-tech.
In other words, low-fidelity prototypes are for people who want to create results at a minimal cost. In contrast, a high-fidelity prototype is used to achieve high-quality results at an exorbitant price.
You can achieve successful results with both lo-fi prototypes and hifi prototypes, so don't let your budget hold you back from creating. High-fidelity prototyping takes time to finish a product compared to lofi prototypes. The design process is simple while working with lofi than hifi.
FAQs on Lofi vs Hi-fi
Why is LOFI so good?
It is relaxing and fulfilling to listen to Lofi music because it uses comforting and satisfying sounds. In addition, the tempo is always slow, and the instruments are always pleasing to the ear. Both lofi and hifi audio, or lo-fi and hi-fi, sound fantastic, but which one is better?
Why is LOFI so relaxing?
Aside from the stunning sounds and tempo, the lack of lyrics makes lo-fi music so soothing since you do not have to worry about lyrics distracting you from the music.
What is considered HiFi?
HIFI is a high-definition sound system that produces a full frequency range better than cassette tapes.
Why is LOFI controversial?
Although many consider Lofi music low-fidelity, it remains popular despite its controversy. There is a low entry barrier to this low-budget production, so many people frown upon it.
Wrap up
As a music listener, you decide whether you prefer lofi music or hi-fi music. Both formats have pros and cons, so weigh your preferences carefully before choosing. You should try both in action at some point, as that is the best way to know which type of musical experience you prefer.
Lofi is for those who prefer the sound of mid-range bass, muffled and distorted sound. Hifi, on the other hand, is for people involved heavily in the recording/mixing process and who appreciate the detailed, clear sound.
I tell you what, both lofi and hi-fi have their advantages and disadvantages, but when it comes to listening to music, there is no better way than both.