Affiliate disclosure: In full transparency – some of the links on this website are affiliate links, if you use them to make a purchase we will earn a commission at no additional cost for you (none whatsoever!). Will this be a problem? This is how we manage to create free content for you. Please know that your trust is so important for us. If we recommend anything, it is always because we believe it is worth exploring. And, buy me a coffee ☕️
Looking for the best recording and singing app but not sure which one to use?
Every other day, another singing application emerges, promising greatness.
Several apps provide the ability to connect with other singers online and take advantage of the latest technology on the iPhone and Android to record high-quality recordings.
But how can you select the ideal app for recording and singing? There are a ton of voice recording applications to choose from.
Smule and Starmaker are both superb recording and singing apps.
But which one is superior to the other. Which should you add to your arsenal?
Continue reading to find out.
Smule vs Starmaker: Which is best for singing? And Why?
Smule and StarMaker are two of the most popular singing apps, offering a vast library of songs to choose from as you attempt to be the next big thing. Although both apps have pros and cons, one is better suited to beginners. StarMaker is more user-friendly and is better for getting started.
Smule, on the other hand, is more technologically advanced and offers a broader range of features, especially for singers who want to earn money from their recordings. The application has a large community of users with whom you can compete or perform duets.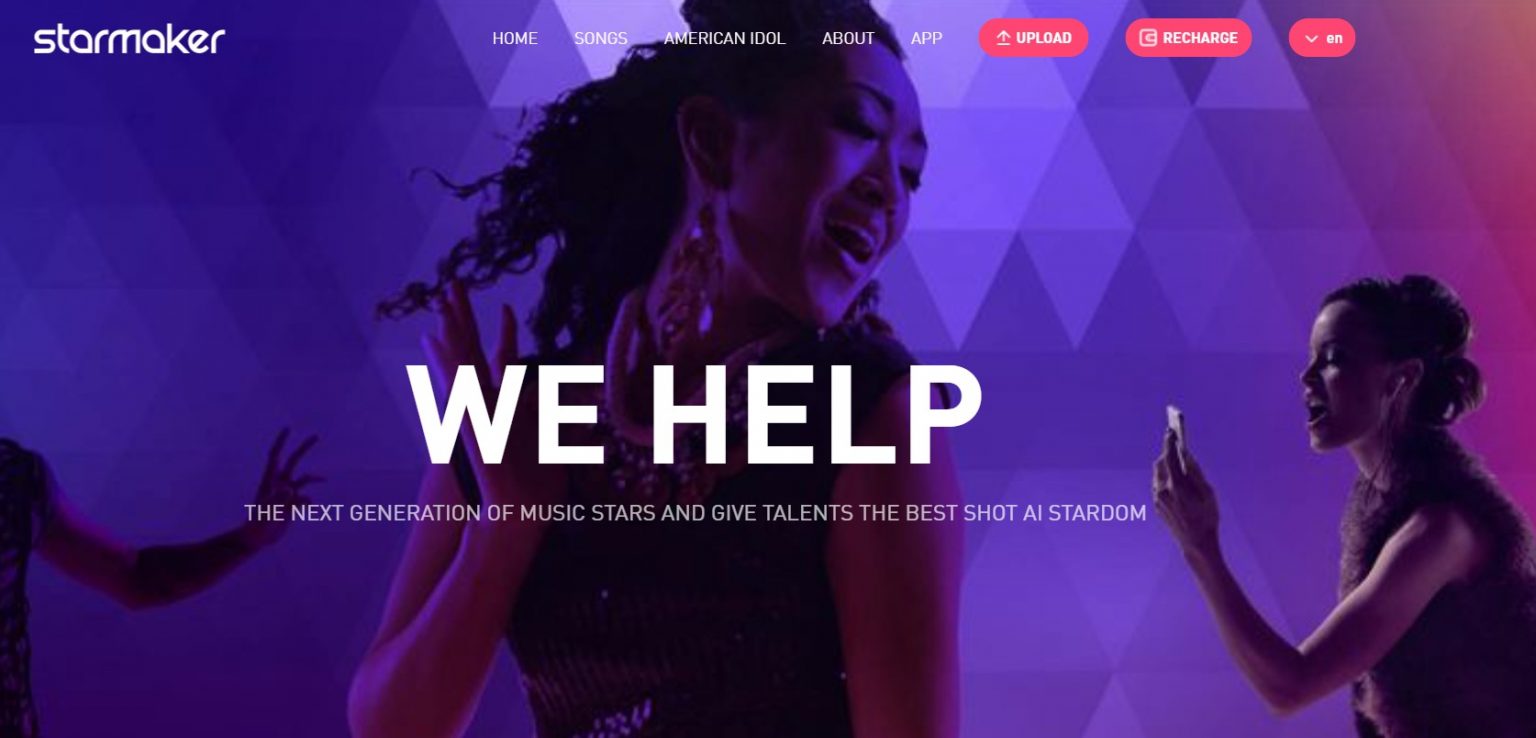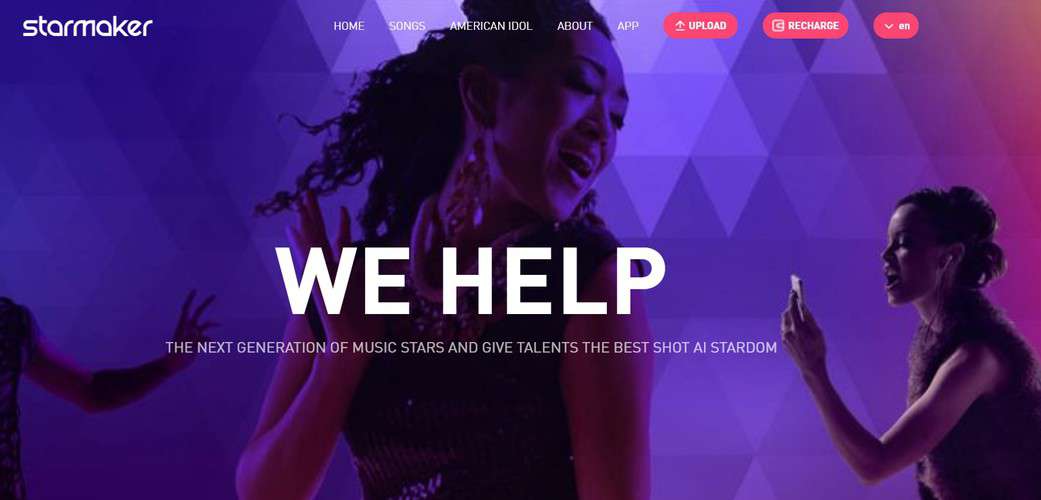 Smule has over 100 million downloads and a wide range of features. You can record songs while singing along with other users in real-time and sing karaoke-style on their own with or without backing tracks. You can also use social media to share your performances.
Starmaker has over 50 million users. It offers millions of songs from different genres like hip hop, RnB, and rock. You can edit your voice with voice effects, pitch correction, and video effects on Starmaker.
Despite Starmaker's prowess and unlike Smule, Starmaker has a less intuitive interface and fewer social media options. You will enjoy a more extensive selection of songs, but many of them are covered by lesser-known artists and don't have backing tracks.
Smule and Starmaker: What are the differences and similarities in both apps?
Similarities
Smule and Starmaker are mobile applications for singing, recording, and sharing.
Both apps have an extensive catalog of songs to sing and a social aspect.
But have critical differences that make one app better than the other.
Both are available for android and iOS users.
Both connect you with other singers and allow you to share with other creators.
You can sing duets and solos with both apps.
You can add filters, sound effects, and voice effects to your recordings.
Both Smule and StarMaker are also great for discovering new music, as you can access many featured songs from famous artists.
Both apps offer a paid membership that will give you more benefits than using the app for free.
Differences
Starmaker has a much more extensive catalog of music videos of songs you can sing along with. You can search by artist or genre or browse through the most popular songs in different countries.
Starmaker is user-friendly, while Smule is more advanced and can be complicated for beginners.
The Smule app is free and has more than 100 million users, but it does have in-app purchases for VIP features like the ability to sing with unlimited tracks. Starmaker has a free version, and you can pay for the VIP features as well.
Starmaker offers weekly challenges to help singers improve their singing. They also offer concerts. Smule doesn't offer both.
FAQS on Smule and Starmaker
Is StarMaker better than Smule?
Smule and StarMaker are pretty similar. Starmaker is better if you want to record high-quality audio for free, whereas Smule is superior if you have the money to pay for their VIP access.
What is better than Smule?
While Smule is a great app, there are several alternatives you can try, including UltraStar Deluxe, Karaoke Mugen, Singa, SingPlus, and KaraFun.
Which is the best singing app?
There are numerous excellent apps like Smule Starmaker sing karaoke sing harmonies, and warm me up for singers, just to mention a few.
Is StarMaker a safe app?
The StarMaker app is safe and will not harm your system, and neither will they leak your data.
Smule vs Starmaker: Wrapping Up
Both Smule and Starmaker have many tools to offer when recording and singing.
Whether you want to record an existing track or just share a snippet of your singing voice, these apps are great for getting your music out there where fellow users can hear it.
But when deciding which app is best for you, the only thing that matters is your personal preference.
Since both apps have pros and cons, it's up to you to choose. You have to decide which one works best for what you need it to do.
Be careful to carefully weigh your options before choosing Smule or Starmaker as your go-to app.
Choose Smule if:
You want to record solos duets and record from YouTube.
You want to record your voice with the karaoke tracks and share your recordings with the whole community.
You want to create a following and follow each other's activity and create an interactive experience.
Choose Starmaker if:
You want to record, share, and listen to music.
You want to do live duets with celebrities like Ed Sheeran, Jessie J, Shawn Mendes, and others.
You want the top to improve their singing abilities through weekly challenges and exclusive access to concerts.
You want to create great vocal edits, thanks to its unique features like filters and reverb.
Hi, I'm Jennifer I'm a passionate singer and an audiophile from Detroit, MI. 
I'm on a mission to help music creators to create fine music that help them position uniquely in the saturated music space.
Follow my blog for regular content :-)