When we talk about computers, the importance of sound is much more than we can imagine. While laptops have inbuilt speakers, it's not always the case with PCs.
Desktops need an extra pair of speakers for their sound output. Now you may have few questions in mind.
Which type of speaker to get?
Do you buy an active speaker or a passive speaker? And how to connect speakers to a PC without an amplifier?
If you feel lost already, we are here for your rescue. Here we will be talking about everything that you need to know for connecting speakers to your PC.
Excited much? Alright let's begin then, shall we?
How to connect speakers to a PC without an amplifier?
Before we dive into technical matters, let's just brief you a little about the type of speakers that you will likely be using with your pc. The sound output of speakers is dependent on one factor – amplification.
Some speakers require an extra amplifier or a subwoofer as a power source. Some don't.
Basically, speakers are of two types on the basis of amplification:
Active speakers
Passive speakers
Active speakers
An active speaker has an inbuilt amplifier. You just have to plug these speakers into the sound input of your pc and you can use them right away.
There is one reason why active speakers are so user-friendly. They are compatible with a wide range of audio sources. So it's not just for your pc or mixers, but other equipment and instruments as well.
Passive speakers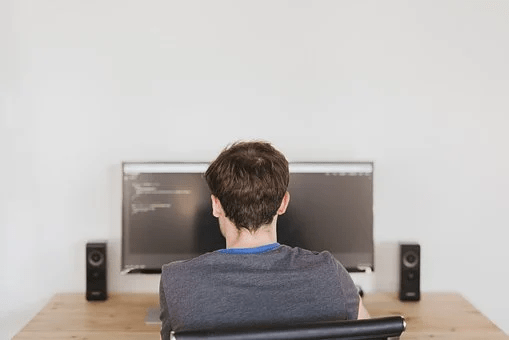 Meanwhile, passive speakers are the direct opposite. Unlike active speakers, passive speakers requirement an additional amplifier to produce sound.
You'll need cables for connecting these speakers to your system. Passive speakers are also known as powered speakers. That's because you have to plug them into a power source to drive the speakers for the necessary sound output.
How to connect active speakers to a PC without an amplifier?
There is a fairly straightforward solution to this problem. As you are already aware by now, active speakers do not need an amplifier for its sound output. It's directly plug-in ready.
The CPU of your PC will have a Speaker Out port on the back panel. It is green colored. Just plug the active speakers into them and you're set.
How to connect passive speakers to a PC without an amplifier?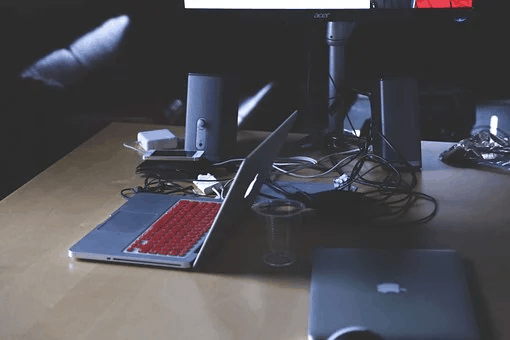 Now, this is where the twist in the tale is.
We already defined passive speakers as those that require an amplifier for their sound production.
So can you connect passive speakers to your PC without using an amp? The answer is yes.
The first thing that you need to know is that every PC has its own amplification system built into it. Since you cannot use an amplifier, you have to bring the amplification of your system into play.
But before doing that, there are certain attributes of passive speakers that you must check. There are:
Speaker impedance rating
Size of speaker
Speaker impedance rating
This is also known as the Ohm rating. What does Ohm mean? It is the measuring unit for electrical resistance, which is also called impedance.
When we talk about impedance rating of a speaker, it actually indicates the ability of a speaker to provide resistance to the applied current or voltage.
Most passive speakers have an impedance rating between 8 ohms to 16 ohms. This is an ideal speaker impedance rating for connecting passive speakers to your PC. Speakers having an impedance rating within this range have better audio output quality.
Before you buy passive speakers for your PC, do not forget to check the impedance rating. If the speakers have an impedance rating of 4 ohms, they can damage your PC and the headphone jack.
Size of speaker
The sound loudness of passive speakers is directly proportional to their size. In simpler words, the bigger your speakers are, the louder will be their audio output.
In normal circumstances, an amplifier drives power to the passive speakers. But we are not interested in that now. So for getting better audio output from your passive speakers, choose bigger speakers.
Steps for connecting passive speakers to your PC without an amplifier
Now that you are briefly acquainted with what passive speakers are and how they operate, it is time we guide you through the main agenda.
Once you follow the steps given below, you can easily connect your passive speakers to your PC without an amplifier.
The first step is positioning all the equipment in the correct places. The equipment being the passive speakers, the PC, and the jack.
Place the speakers on both sides of your desktop.
One important point – the computer has to be turned off while making the connections. Not doing so may cause damage to your PC due to compatibility issues.
Next up, cautiously plug the passive speakers into the power outlet. It is recommended to use either a power adapter or an AC adapter for that matter.
On the back panel of your CPU, you will find a 3.5mm RCA jack. In most PCs, it is denoted by a headphone symbol and it is labeled as "Audio Out".
Insert the jack of the passive speaker into the port to get a stable connection. Be careful not to push it too hard as you may end up damaging the motherboard of your PC.
Now once all the connections are done, double-check once again and power on your computer.
The next step is to adjust the volume by going to the Volume setting or Sound setting in the control panel.
Follow the necessary steps to set up the new device into the computer. This should be done to establish a stable connection between your PC and the speakers.
To test if the speakers are working, play any song and check the audio quality. Feel free to tweak the tone and volume settings according to your need.
Also read:
6 Best Budget Subwoofer for Cars in 2023 (Bass-Heavy)
Conclusion
Nowadays, passive speakers are in great demand. In spite of the fact that active speakers are easier to install and use, people still go for passive speakers.
The reason is simple actually – a much better sound quality. There was a time when active speakers were the primary source of audio for computers. But the tables have turned now.
If you own a pair of passive speakers but you do not have an amplifier to power them, they are not useful anymore.
With these careful guidelines, you can easily make great use out of them. Just make sure to check the impedance rating of the speakers. And for superb sound quality, get large speakers.
So what are you waiting for? Grab on a pair of speakers and connect them to your PC and bid farewell to an amplifier!