Do you need to connect your Bluetooth headset to your PS4 console?
If yes, then this article is for you. This is a step-by-step guide that helps you to connect your Bluetooth headphones and enjoy your gaming experience better on your PlayStation 4.
Even though the PS4 was released in 2013, connecting your Bluetooth headphones to the console can be tricky. This issue does not affect all headphones.
There are some headsets that connect easily. Even if your headphones are compatible, this article still shows you how to set up the connection.
The more tricky part is setting up the Bluetooth connection for headphones that are not compatible with the console. Here you will learn the fixes you can use to bypass this obstacle.
Connecting Bluetooth Headphones to PS4
PS4 compatible Bluetooth headphones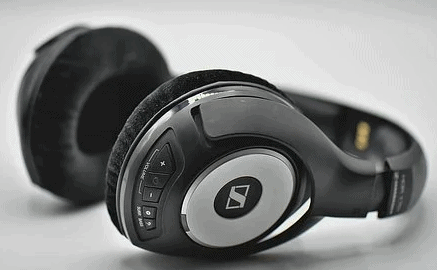 Like I said earlier, some headphones are PS4 compatible, like the Razer Nari Ultimate, Sony PlayStation 4 Platinum headset, or Turtle Beach Stealth 600 Gen 2.
If you have purchased any of these options here are the steps you need to follow to set the headphones up with your PS4.
Make sure your headphones are in "Pairing Mode"
The process for putting your headset in pairing mode varies from one to another. Your instruction manual should give you a detailed guide on that. For some headphones, the power button doubles as the pairing button.
For others, there is a multifunction button that takes care of pairing. However, one common feature is that once the headset enters pairing mode, it is indicated by either a light or a voice prompt.
Set up your PS4
With your Bluetooth headphones in pairing mode, you must get your console ready for pairing too. From your home screen, select the top menu bar. From there, select Settings.
In the Settings window, you will see Devices. Select Devices. Under Devices, you'll find Bluetooth Devices. Select Bluetooth Devices.
Top Menu Bar—->Settings—->Devices—->Bluetooth Devices
3) Connect to your Bluetooth headphones
Provided your headphones are in pairing mode and are discoverable, they should appear on the Bluetooth Devices list. If your headset does not appear here, they are probably not compatible with the PS4. I will show you what to do in the next section.
If your headset's name comes up. Select it and register the device as required.
It's not just your headset you'll find on the Bluetooth Devices list. If you have connected any headsets in the past, they will also show up. So, once you connect a new pair, the name remains on the list, unless you delete it yourself.
If the pairing is complete, you'll get "Success" feedback. Now, you can enjoy your gaming without any problems.
Part 2: Connecting Incompatible Bluetooth headphones to your PlayStation 4
If you put your Bluetooth headset in pairing mode and it fails to appear in the "Bluetooth Devices" list on your console, the headset is not compatible. However, you can still get it connected to your PS4.
Here's how:
For incompatible devices, you need a device that will be a sort of bridge between the headset and PS4. It's called a Bluetooth dongle.
To do this you'll have to buy a third-party Bluetooth dongle, which is a type of USB adapter. You can buy a Bluetooth dongle from a variety of places and they're usually not very expensive.
The advantage of a dongle is that you can pair any Bluetooth device to your PS4 and only need a single dongle for all your Bluetooth devices. Check the comments on the product page before you buy.
A Bluetooth dongle is a small USB Bluetooth adapter that connects your headphones to the console. It's a third-party device. This means that it's not produced by Sony, so you must be careful when shopping for the dongle.
To be safe, buy from a platform with tons of reviews. Specifically, look for reviews from buyers who used the dongle for their PS4. this way, you'll be sure whether the dongle works or not.
Also, it's not enough to know that the dongle works. You must know if it's best for your headset. Some Bluetooth headphones have mics while others don't. If you intend to do some online gaming, you need a mic.
[If your headphones do not have a built-in microphone, you should consider buying a Bluetooth dongle that has a mic. Some dongles come with a mic that does in the 3.5mm port at the bottom of your PS4. ]
Connect the Bluetooth dongle to the PS4.
In front of your PS4, there are two USB ports. Insert the Bluetooth dongle into one of the ports. Some singles have LED lights that switch on once they are connected.
Open Settings to set up the dongle
On your home screen, select the Menu Bar.
When it opens, select Settings.
In the Settings window, select Devices.
In the Devices dropdown menu, select Audio Devices.
Under Audio Devices, select the Output Device. Then, choose USB Headset.
Menu Bar—->Settings—->Devices—->Audio Devices—->Output device—->USB Headset
Connect your headset to the dongle
The first thing to do here is to put your headset in pairing mode. Some headsets have indicator lights that show that they are ready to pair.
Others give you a voice prompt. When your headphones are in pairing mode, the next step is to connect them to the dongle.
Remember that you have connected the dongle to the PS4?
So, pairing the headphones to the dongle completes the process.
Now, you can enjoy your gaming experience without the cable clutter.
How to Connect Sony Bluetooth Headphones to PS4
How to Connect your Headphones to PS4 using Remote Play
PS4 Remote Play is an app that allows you to extend your console experience to your phone. With this app, you can play some PS4 games on your phone screen, and use your phone mic for in-game voice chat.
Here's how this app can help you connect your headset to PS4.
Get the app on your phone. The remote play software is available on both iOS and Android.
Enable Remote 'play on your PS4
From the Menu Bar, open Settings, then select Remote Play Connection Settings. Next, you must activate remote play by checking the Enable Remote Play option.
Enter the Code and connect to your phone
Next, select Add Device. Then, click Code. when you do this, an 8-digit number should appear on your screen. Immediately open the Remote 'play app on your phone and insert the code you have on your TV screen.
What happens next is that you will hear your game audio from any headphones you connect to your phone.
How to connect sony headphones to PS4
First, we need to know if the Sony headphones are compatible with the console. To find out, pair the headset with the PS4 just like I explained earlier.
If your Sony headphones appear in the Bluetooth device list, then they are compatible. If not, you need to use a Bluetooth dongle.
How to connect bose headphones to PS4
To connect Bose Bluetooth headphones to the PlayStation 4, you need a Bluetooth USB dongle. Bose Bluetooth headsets are generally incompatible with the PS4, so you can't connect them directly.
Insert the USB dongle into one of the ports in front of your PS4 and pair it with your Bose headphones.
Why do you need Bluetooth headphones for gaming?
The PlayStation 4 already helping you to reduce cable clutter by making the controllers wireless. However, if you want a neater space, you should consider ditching your wired headset and go for Bluetooth headphones.
For most wired headsets they either have their mics protruding from the headphones or as an in-line mic on the cable. Either way, it may prove to be intrusive at times.
Bluetooth headphones typically have their mics built into them without altering the design. You won't even know where exactly the mic is just by looking at the headphones. Also, you don't have to worry about mic placement.
Have you ever stood up from your chair after forgetting to take off your headphones?
If they're wired headphones, things could get messy if you pull your whole setup along. With wireless headphones, the worst that can happen here is losing the audio signal after you have walked some distance.
Conclusion
No doubt, Bluetooth headphones improve the quality of your gaming experience. However, there's one thing you should note.
If you are planning to buy new Bluetooth headphones, make sure you go for one that has low latency.
This will ensure that there is no audio lag in your gameplay. In fast-paced action games like Call of Duty, audio lag can be fatal.