What mic can I use to record hi-hats?
If you record drums often, this is a question that must have crossed your mind countless times.
In this post, we have reviewed the top 3 mics that are highly suitable to record hi-hats. Let us look at the specs of these 3 mics.
Our Best Pick
Neumann KM 184 MT Microphone (Nickel) With Suspension Shockmount & Mic Stand
Best Value for Money
Audio-Technica Condenser Microphone (AT8010)
Excellent Sounding Hi-Hat Mic
Beyerdynamic M201 TG Classic Dynamic Hypercardioid Microphone for all Instrumental Applications
Polar pattern
Omnidirectional Condenser
Our Best Pick
Neumann KM 184 MT Microphone (Nickel) With Suspension Shockmount & Mic Stand
Best Value for Money
Audio-Technica Condenser Microphone (AT8010)
Polar pattern
Omnidirectional Condenser
Last update on 2023-12-08 / Affiliate links / Images from Amazon Product Advertising API
Naturally, even without mics, there's a certain way hi-hats must sound to give the whole drums a fuller, more appealing sound.
This is why cheap hi-hats can be a bad starting point. You can't have your hi-hats sounding like silverware and expect a mic to fix that for you.
Also, you can be sure that whatever mics would work for your hi-hats can also be used as drum overhead mics.
What to Look for in a Hi-Hat Mic ?

Diaphragm:
Unlike most other uses, the hi-hat mic has a small demographic. Simply put, the mics that will prove very useful for hi-hats recording can be described as small-diaphragm cardioid condenser mics.
Now let's break it down:
You need a small diaphragm mic because the frequency range you need from your hi-hat is quite narrow, and a small diaphragm mic, with proper placement, does well in capturing that narrow range and does a good job of capturing the needed sound.
2. Polar pattern:
Also, a cardioid pickup pattern is important because you need your hi-hat mic to be able to reject considerable amount of sound from the rest of the kit. If not, your hi-hat sound will be drowned out by others.
If you have super-cardioid, hyper-cardioid or wide cardioid mics, they can do a pretty good job too, since they also reject off-axis sound. However, of all these polar patterns, the cardioid and super cardioid mics avoid noise the best.
An omnidirectional mic can do a pretty decent job too, but since it captures sound equally from all directions, you may have more bleed than you can deal with.
Remember that with your mic properly placed for your hi-hat, there is probably a cymbal right behind.
Here are our top 3 hi-hat mics reviewed: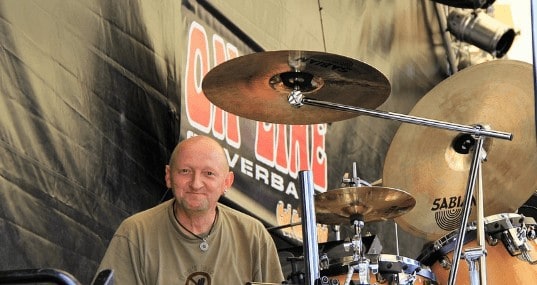 Build and design

The KM 184 is a transformerless FET condenser microphone. It is a high quality, compact-sized mic that is perfect for various uses.
Neumann describes its color as Satin Nickel. It's 107mm long and has a diameter of 22m.
It's also quite light, weighing just 80g. The receiving end of the KM 184 is distinguishable by the mesh grille, with some gaps on the sides, still at the mic top for a comprehensive cardioid reception.
A little further down the mic's body, you'll notice the Neumann logo. At the bottom of the mic is the XLR port, which is expected to serve as connecting point for sound and provide 48V phantom power needed to make the mic work.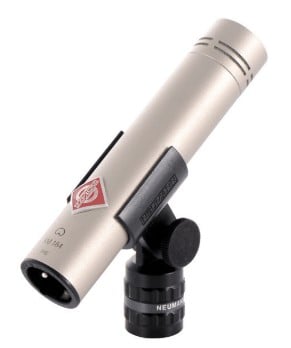 There are no switches on the mic, just the sleek and slender cylinder from top to bottom. You can also get the Neumann KM 184 in matte black finish. For a mic released in 1993 I think it still beats lots of mic today in terms of beauty.
Sound quality
The KM 184 has a frequency range of 20Hz to 20kHz. Although a cardioid mic, the Neumann deals with proximity effect so well.
This is partly due to the slow rising frequency response from 20Hz at about -12db to about 200Hz at 0db.
There's also a lift in the frequency response from 7kHz. This makes the mic a good fit for recording or performing with hi-hats. It gives that sizzle that makes the hi-hat so sweet to hear, even before the engineer does their trick.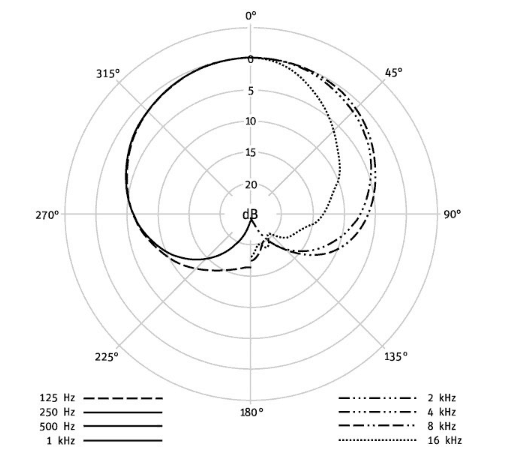 You can use this mic with long cables, since it has low impedance (50 ohms), and if you're miking a hi-hat, I doubt you'll ever have cause to exceed the138db SPL.
The KM 184 operates with a pressure gradient transducer principle. This means that off-axis sound is well taken care off, and you will scarcely have issues with low frequency build up due to proximity effect.
Pros:
Sleek, compact design.
Frequency response well suited for hi-hat use
Deals with proximity effect quite well.
Cons:
Can not tweak each drum when using 2 mics
Build and design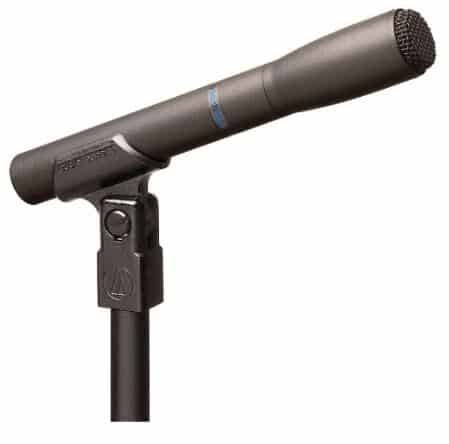 The AT8010 is an omnidirectional condenser microphone that is suited to various uses, including miking a hi-hat, or even as drum overheads.
It has a cylindrical shape, with the head slightly wider than the rest of the mic's body and it weighs just 5.8 pounds.
It can be powered by 48V phantom power or by 1.5V AA or UM3 batteries. A fully powered battery will last the AT8010 up to 1200 hours.,it's alkaline.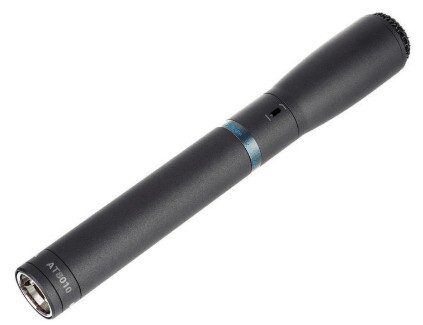 The mic also has an 80Hz low frequency roll-off, which can be handy when miking hi-hats, to ward off low frequency unwanted sounds, especially from the rest of the drums. At the bottom, is the XLR connecting port goes to the mixer through the cable.
Although it is usually supplied with a windscreen, try not to use it while recording hi-hats, the windscreens have a habit of muffling your high frequencies. This is not something you can manage when miking a hi-hat.
Sound quality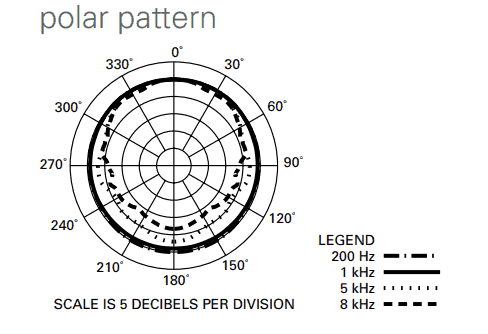 The AT8010's polar pattern is omnidirectional, so ordinarily, proximity effect won't be a problem.
That being said, we're talking about miking hi-hat here, so proximity effect is the least of our worries.
Being omnidirectional, there is a tendency for this Audio Technica mic to pick up sound from the rest of the kit.
Of course, bleeds are inevitable while miking drums, but you want to have a control of the bleeds as possible, and an omnidirectional mic reduces that control because it receives sound from all angles.
The 80Hz high pass filter can be useful in this regard, at least it'll keep the kick drum and floor toms out.
With an impedance of 250-300 ohms, I won't advise you to use this mic with very long cables; it may take some edge of your highest frequencies; not good for hi-hats.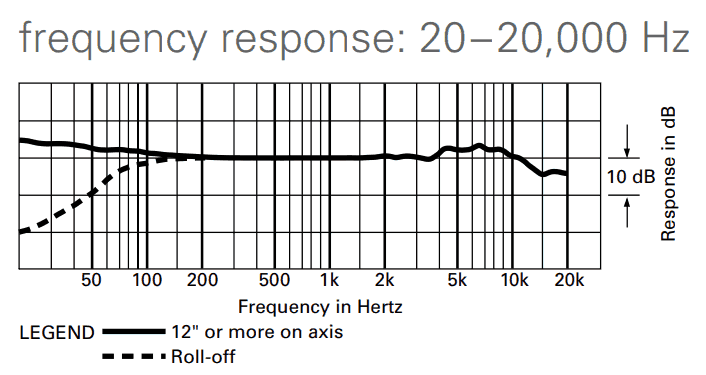 The frequency response of 20 – 20000Hz covers all you'll need for a good hi-hat, or even cymbal sound.
Pros:
Long battery life
High pass filter helps to reduce background noise
Cons:
Possibility of too much bleed getting in.
Build and design
The M201 TG is a solid all-metal hyper-cardioid condenser mic. It is a compact-shaped mic, which is a little weighty, considering its size.Well, I'm not surprised, because when Beyerdynamic adds TG after any of their stuff, it means tour gear.
Any piece of equipment built to be toured with surely must have the ruggedness required;
I guess that's why it's a little heavy too.It also comes with foam windscreen which I would advise against as usual, except you're using it under windy conditions; miking a hi-hat in an outdoor concert for example.

The metal mesh grille is quite strong, like other parts of the mic and will withstand years, if not decades of use and abuse. Without a doubt, if you need a hi-hat mic that can withstand a lot of moving-around, then this M201 will serve you well.
Sound quality
The Beyerdynamic M201 TG has a frequency response of 40Hz to 18000Hz, which is pretty decent to record hi-hats. The 40Hz lower frequency boundary can at least prevent the very low frequency background noise from getting in.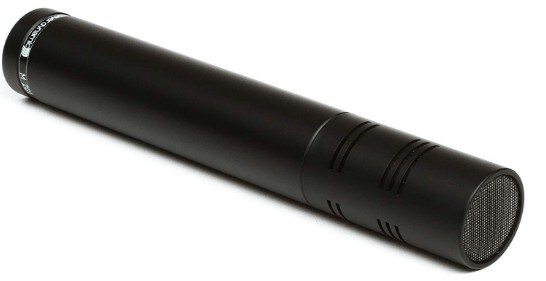 Also, this mic is could do a lot better in handling plosives and sibilance, once air hits that diaphragm, the sound gets all over the place. You can get around this by placing the mic a little bit off axis, so that air from the hi-hat does not hit its diaphragm directly.
This is very important because the integrity of a hi-hat sound depends largely on sibilance. Also this is your only option, because if you use a windshield as a pop filter, it will muffle your sound.
One more thing:
The M201 TG has a characteristic warm sound, which can be very good, but not very useful when miking hi-hats. Hi-hat need that air and sparkle, which this mic's frequency response does not really provide unfortunately.
Cons:
Too much plosive and sibilance
How to Set up a hi-hat mic ?
There are different approaches to a hi-hat mic setup. However, the first thing you must know is what sound exactly you are recording from the hi-hat. Even if you're not a drummer, you'll need to think like one here.
The first is the sound of the stick hitting the hat. Usually, the drummer would beat the part of the hi-hat closest to him. Also, a good drummer would hit the stick on the hat plate, not the edges.
Another sound is the one produced when the top hat touches the bottom hat. This sound can range from a thud to a sizzle, depending on how strongly the two hats touch each other.
So, when you're recording a hi-hat, what you get is a combination of these sounds. A good hi-hat recording will have good representation of this combination, and also accurately produce the accents the drummer makes.
All I've done here is to lay a good groundwork, so that when you go on youtube or elsewhere to check for hi-hat miking techniques, you know exactly which ones will work for you.
Conclusion
It's time to wind up the discussion.
Every part of the drums are important, but the hi-hat can be described as the groove agent. Even when drummers get creative with other parts of the drum, the hi-hat maintains the rhythm.
For some genres, the hi-hat is the life of the drums. An example of such genre is reggae. If you've not noticed, listen to any reggae recording that has live drums, and hear how the hi-hat groove carries the rest of the music.
Hope this post helped you in making a wise decision for buying hi-hat mics.