Who makes the best headphones: Sennheiser or Bose?
These two audio bigwigs have been around for quite a while, even though Sennheiser is more of a headphone maker than Bose.
Bose does not have many different headphones, but their Bluetooth headsets have been quite impressive and popular.
But:
Are Bose headphones better than Sennheiser headphones?
Between Sennheiser and Bose, which one should you buy?
These are the questions and issues that I address in this article.
Let's dive in.
Sennheiser vs Bose: Features compared
Cost
When I compared headphones with similar functionalities I found little difference in the costs of these two headphones.
For example, comparing Sennheiser PXC 550 vs Bose QuietComfort 35, we notice that their prices are quite close.
Naturally, I tried to compare Sennheiser budget headphones to Bose.
I quickly found out that Bose doesn't have headphones in such a price range. Sennheiser 350bt and 450bt have no Bose alternatives in terms of price.
Bottomline: In terms of price, both headphone brands are quite similar. Note that we only compared Sennheiser high-end headphones.
Portability
Both Sennheiser and Bose headphones are lightweight. You probably wouldn't find any headphones from them that weigh over 250 grams.
Having said that, the Bose headphones are generally lighter. The lightest of them all is the Bose Quietcomfort 25, weighing less than 200 grams.
Bottomline: Sure, Bose headphones are lighter, but Sennheiser headsets are not heavy either. You can wear them on your head for hours without feeling the weight so much.
Ease of access
The amount of hands-on control you have on these headphones is quite similar.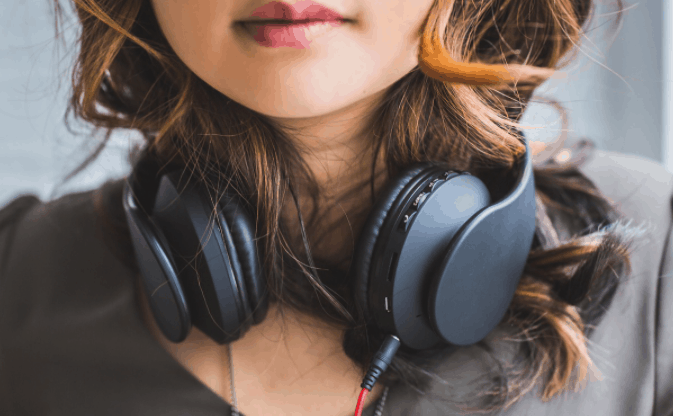 Depending on the headphone, you may have button controls or touch-sensitive controls.
For the newer models like the Bose 700, it's a combination of both. The same goes for Sennheiser headphones. More recent products like the Sennheiser PXC 550 and PXC 550 ii have touch controls. The Sennheiser Momentum 3 controls are buttons only.
Personally, I prefer buttons to touch controls. With buttons, I get instant feedback with the click sounds they make when pressed.
Touch controls require at least a week of constant use before learning all the gestures. But of course, it's much cooler than using buttons.
Bottomline: Control accessibility is similar on both headphone brands, but be ready for the learning curve associated with touchpads.
Battery life
Most Bose headsets give you about 20 hours of playback time when they are fully charged. This duration is more than enough to carry you for the whole day.
The Sennheiser headphones are not much different, but there are exceptions. Surprisingly, it's the budget Sennheiser headphones that give you longer playback time than the more pricey ones.
The Sennheiser 450bt boasts of 30 hours battery life in the specs. In practice, it lasts up to 27 hours at 75% volume and with Active Noise Cancelling on. This is impressive for a Bluetooth headset that costs less than all its Bose counterparts.
However, here's the kicker: the high-end Sennheiser Bluetooth headphones (Sennheiser PXC 550, Momentum 3, Sennheiser PXC 550 ii) only last for 20 hours.
Bottomline: If battery life and Active Noise Cancelling are the most important things to you in headphones, go for the budget Sennheiser 450bt. It has the greatest battery performance of all. It's a personal choice at the end of the day,
Connectivity
Bose and Sennheiser headphones use the best and latest Bluetooth technology. Bluetooth 5.0 with aptx low latency. This means that unlike other headphones you will not notice any delay or lag in audio when watching fast-moving videos or gaming.
Also, the Bluetooth 5.0 connection gives you a smooth connection up to 30 feet distance in both headphones.
Colors
Unlike Bluetooth speakers, you are not likely to find many headphones that come in various colors. Both Bose and Sennheiser have sleek designs, but won't usually have many colors to choose from.
Having said that, we must remember that there are some colorful Sennheiser gaming headphones. For example, Game Zero and Game One. However, we can't bring them into these comparisons because Bose has no gaming headphones.
Bottomline: If you are looking for colorful stuff, either go for Sennheiser's gaming headphones or try other brands.
Durability
Both sets of headphones excel in these parts. Most of the products on both sides are plastic, but they have solid frames and can take a good number of accidental drops before getting damaged.
Only a few options like the Sennheiser momentum 3 come with metal reinforcement at the hinges.
Bottomline: Both headphones will last very long – it's difficult to pick a winner here.
Comfort and fit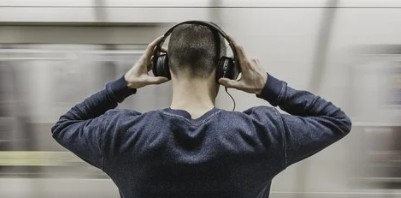 Both Bose and Sennheiser have prioritized your comfort while making the headphones. The ear cups and headband padding are soft and plush, causing you no inconveniences.
However, the Bose headphones fell a little more comfortable for long hours of use. It takes them longer to start getting warm inside. You will notice this with all Quietcomfort headphones. This little detail can be useful on a hot day.
Other than that, they sit perfectly on your head without the ear cups clutching your temple or jaw too hard.
Bottomline: Because Bose headphones are lighter, they feel more comfortable and wearable for long hours.
Bass production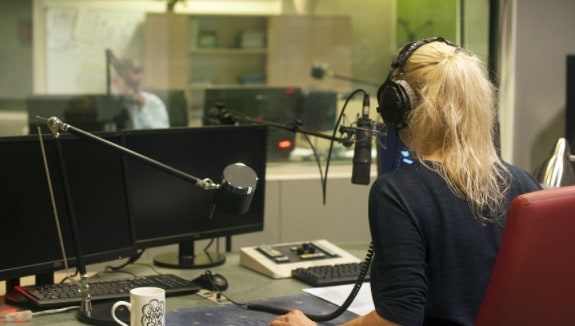 If you are looking for super boomy bass, then neither of these two headphone brands is for you. Even though the bass is not so much, it is well represented in the Sennheiser headphones. There is a little bass enhancement in the overall Sennheiser sound.
For Bose, the sound is more balanced. There is no emphasis on the bass sounds at all.
However, if a song has a lot of basses, the Bose headphones will produce it accurately. All Quietcomfort headphones have this sound quality.
If you want bass-heavy headphones, go for Beats.
Bottomline: If you want that little bass lift, go for the Sennheiser. Bose gives you a neutral sound all through, which is great for audiophiles.
Overall sound quality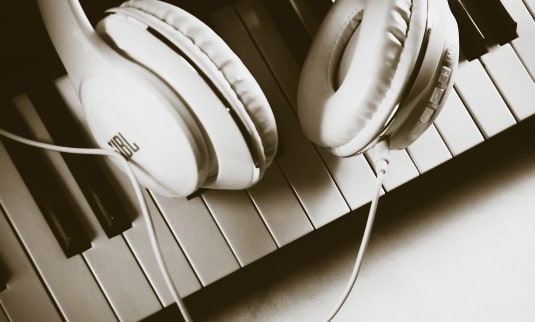 Aside from the balanced bass in both Bose and Sennheiser headphones, their midrange has a lot of detail.
Bose shows a little more detail in that midrange than Sennheiser. The exception here is the Sennheiser Momentum 3, which shows more detail than Bose Quietcomfort 35.
We can call most Bose products audiophile headphones because of the balanced, neutral tone. This is a consistent sound quality in Bose headphones.
In both headphones brands, the treble has no harshness even at very loud levels. However, Bose has brighter and crispier treble than Sennheiser headphones. That extra shine is what makes many pop, hip hop, and EDM songs shine.
Bottomline: Bose edges Sennheiser in the midrange detail and treble brightness. The difference in sound quality is not much, but more critical listeners would notice.
Features
Here, we'll discuss noise canceling, voice call sound quality, and other stuff.
Most of the headphones that we compare here have active noise cancellation feature. In the budget Sennheiser headphones like the 350bt, noise cancellation is absent. And when you have it, like in the 450 bt, it does not come with adaptive ANC.
For higher-end Sennheiser noise-canceling headphones and their Bose counterparts, there's the adaptive noise cancellation that sets the ANC according to how noisy your environment is. They also have the audio passthrough feature.
This allows sound to come into the headphones not through the earpads, but through a mic that captures the sound and the headphones that play it in your ears.
The voice call quality in Bose headphones is better than in the Sennheisers. Bose captures the essence of the call, which is voice clarity.
On the other hand, on Sennheiser headphones, your voice comes out muffled, even though background noise is reduced. There's a lot of low-frequency sound that you don't need for calls, but are present in the Sennheisers. Bose headphone mics are focused on voice clarity, making your calls more audible.
Bottomline: If receiving calls is very important to you, then Bose's superior voice quality may be a strong deciding point.
Applications
If you will be wearing your noise-canceling headphones for many hours at a stretch, then Bose headphones will be a better choice for you. They are lighter and their earpads take more time before getting warm inside.
Bose is also the better choice for audiophile headphones and products for analytical listeners. Its sound is more neutral. It can also be suitable for studio music production.
If you are going camping, hiking, or any other occasion where you are unable to charge your headphones for a while, then the Sennheisers are the better choice, especially the budget ones like 350bt and 450bt. Their batteries last well over 24 hours.
Also, both Bose and Sennheiser are good for mobile gaming. Since they are low latency headphones, you will not experience any noticeable audio lag.
Bottomline: Both headphones will be useful in similar cases. However, the longer battery life of the Sennheiser 450bt and 350bt will be tempting for outdoors enthusiasts. I'll say Sennheiser has an edge as the winner here.
Similarities and differences of Sennheiser vs Bose
Similarities
Both noise-canceling headphones favor a balanced bass production.
The earpads are replaceable in both Bose and Sennheiser headphones.
Both headphones have an open and detailed midrange.
Differences
Bose headphones are lighter than Sennheiser headphones.
Bose headphones are easier to wear for long hours because they take longer to get warm inside.
The lower-priced Sennheiser noise-canceling headphones have longer battery life than Bose headphones.
Pros and cons
Sennheiser
Pros
They have both budget and high-end headphones, so everyone will probably find a Sennheiser headset that suits you.
They have a solid build, even the budget headsets.
They have long battery life.
Cons
Some of the more recent Sennheiser headphones have a micro USB charging port, instead of USB-C. An example is the Sennheiser PXC 550-II.
They tend to get warm inside after a few hours of use.
Bose
Pros
Bose headphones have balanced and neutral production, good for audiophiles and people who love multiple genres.
The midrange has a lot of detail – this means any kind of music, movies, or games will sound rich and full with these headphones.
They are the lightest Bluetooth headphones with Active Noise Cancelling that you will find.
Cons
The lack of bass boost may be a turn off for bassheads and hip-hop lovers.
The battery life is average, even for the more expensive Bose headphones.
Conclusion
Sennheiser and Bose seem very close in features, especially the Bluetooth, noise-canceling headphones.
However, you must remember that Sennheiser has a wider range of headphone options for you.
While Bose headphones are restricted to wireless options, Sennheiser gives you various wired headphones. This wider range of choices is the major reason I would pick Sennheiser as a winner here.