Time to record!
So, you have a small string quartet and a beautiful concert hall.
Next step… Setup your microphones!
And the question is… How should I set up the microphones?
Should I use a microphone array to record the quartet/orchestra?
Or should I use a stereo mix of microphones?
Are there any advantages of one over the other?
Recording classical music under an orchestral setting is actually extremely complicated.
You want to make sure you capture the "naturality" of the instruments in the space, but also be able to "boost" certain instruments if needed.
So, should you go for a complex microphone array or a stereo mix of microphones?
Read this article and make your decision later!
Microphone Array vs Stereo Mix
What is a microphone array?
A Microphone Array is a combination of several microphones, located at different positions and specific angles in order to capture certain characteristics of a sound source.
Some microphone arrays are designed to capture the sounds of a full percussion kit for example.
Other arrays are designed to capture full orchestras, their soundstage width and the focus elements.
Some arrays are designed to locate specific objects on the stereo field, surround, binaural or even in 3 dimensions.
For most commercially released music, we do not use complex arrays of microphones, perhaps a couple microphones in stereo might suffice.
But, if you are recording a full symphony or you are doing foley or sound for picture, you might consider trying some kind of array that lets you capture all the action happening!
What is a stereo mix of microphones?

We typically consider a stereo mix of microphones, a simple combination of two microphones that create a stereo "feel" of a recording.
This can be achieved with two microphones, spaced pairs, panned hard left and right, just like the setup you would use to record overheads on a drum set.
However, you do not necessarily need to have two microphones panned hard left/right for a stereo mix.
You can actually have two or more than two, and simply "fold" them into stereo.
If you have a Mid-Side setup for example, you will have two microphones and three signals, that are "folder" to create a 2 channel "stereo mix".
This means that those three signals will give you a sense of "stereo" even though they are not really "placed" in a stereo fashion.
We typically use a stereo mix of microphones on most modern recordings, when we do drum overheads, congas, timbales, bongos, electric guitars, dual voices and pretty much any instrument or element that needs to be heard in stereo or just using 2 channel playback devices.
Microphone array vs Stereo Mix: Which to use?
If you are planning on doing surround sound recordings for movie purposes, your only option is to use a surround microphone array.
The reason is because microphone arrays are the only types of setups that let you capture multiple dimensions. In this case for surround, width and depth!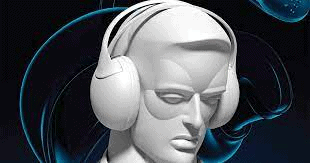 The same applies for 3D audio used in video games and computer applications.
The only way to record three dimensional fields is by using a ridiculous amount of microphones at different places and different angles.
[It is important to know that in order to properly combine your channels of your microphone array, you might need a dedicated audio driver to handle the mix of these signals in your software.]
Now, if you are looking for a simple stereo field, you can just record a stereo mix of microphones and call it for the day! Two microphones, easy positioning, record and BOOM! You are done.
Are you looking for modern, radio-ready tones that appear to be "in-your-face" for pop-oriented productions?
In that case, the stereo mix of microphones is the best option.
This will let you get your left/right field in a couple of minutes with a very defined sense of center with no depth.
Common instrumentation oriented to bands, such as drums, guitars, bass, vocals, keyboards will benefit from this approach.
Do you have access to a vast amount of devices, microphones and inputs to record, or are you working on a tight setup such as an interface or sound card?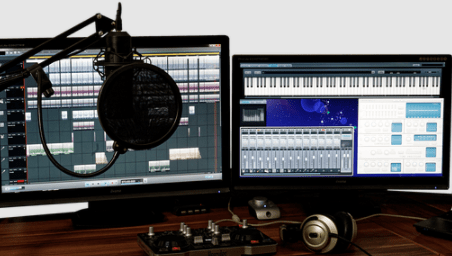 Let's say you have a full-blown portable multi channel recording studio with 24 tracks of inputs and outputs…
In that case, the microphone array is totally doable.
But, if you only have the typical 8 channel interface or even a stereo interface, you are completely constrained to those small numbers of inputs.
Therefore the only option is to create a stereo mix using your microphones and just record like that.
Conclusion
Microphone arrays are a level up from a stereo mix of microphones.
In general, stereo mix is simpler, while microphone arrays are more complex.
If you are not sure of what to do, or how to approach a certain recording, just go ahead and use the stereo mix, just keep in mind its applications are limited.
Now, if you are a more experienced recording engineer, I encourage you to try a microphone approach, you might be impressed by how amazing results you can get, if you know what you are doing!
Also, think about the application… Orchestras, surround sound and 3D sound for movies, will in fact need a microphone array setup, no questions asked.
Keep in mind you will need a multi channel setup… And when I say "multi channel" I mean more than eight, more like 24 tracks! Not all audio devices can handle this.
But, perhaps you are just recording a single instrument, a choir of voices, or just a band rehearsal, then the stereo mix of microphones will be your friend!