Do you have a Mac system?
Do you also own MIDI controllers?
You know what is my next question, right?
Yes. You have the hardware, but now you are looking for the software.
You are looking for a MIDI controller software to pair with your MIDI keyboard controller so you can trigger sounds.
I know, there are plenty of online piano keyboards as well as piano simulators that you can install several MIDI files.
But, which one should you choose?
Should you go for that piano keyboard game your cousin showed you a decade ago with virtual piano sheet music, or should you look for software that can do it all regarding MIDI?
Now, if you are looking for the best MIDI controller software for Mac, this article is for you.
We will explain the most important key features of each one of these options and you will be able to pick the best Digital Audio Workstation that adapts to your needs.
Top 5 Free midi Controller Software for Mac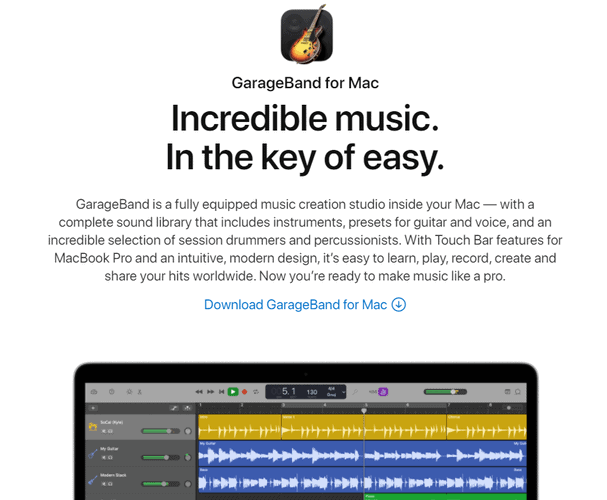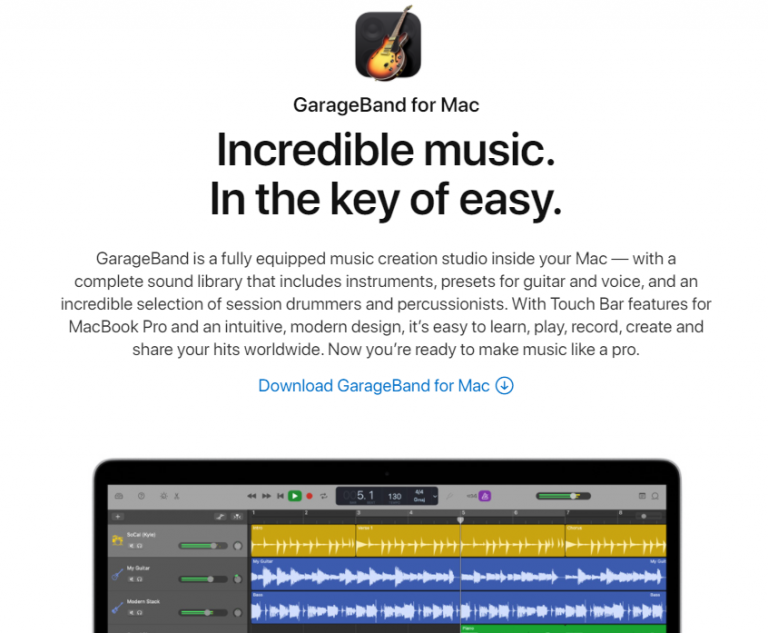 Garageband is a free software included in all Mac computers designed by Apple.
This program serves as a compact or cut-down version of Logic Pro X, a Digital Audio Workstation that can record and playback MIDI as well as audio performances.
One of the most important key features of this program is how easy it is to operate. You literally don't need any manual to use it! You will be making music in almost no time.
Also, it is super lightweight, so your older Mac laptop system will be able to run it very easily.
The free aspect of the program also extends to the great amount of free MIDI-related sounds and patterns included.
More than 30 drumming-oriented MIDI parts and instruments are included, so you will be covered with the percussive elements, for sure.
Did we mention synthesizers? Garageband comes with more than 100 synth and keyboard sounds that you can use with your MIDI controller. No need to use any third-party software anymore!
Can you ask for a better key feature?
Indeed, piano lessons. Yes! It comes with piano lessons too! So you will not only record music but also learn how to compose, all in a single piece of audio software.
By the way, besides the MIDI part, you also have a good amount of audio key features that let you record audio tracks and apply effects, like all major Digital Audio Workstations.
Bottomline: If you are looking for the one-stop-shop MIDI software that only runs on Mac and for free, you must get Garageband.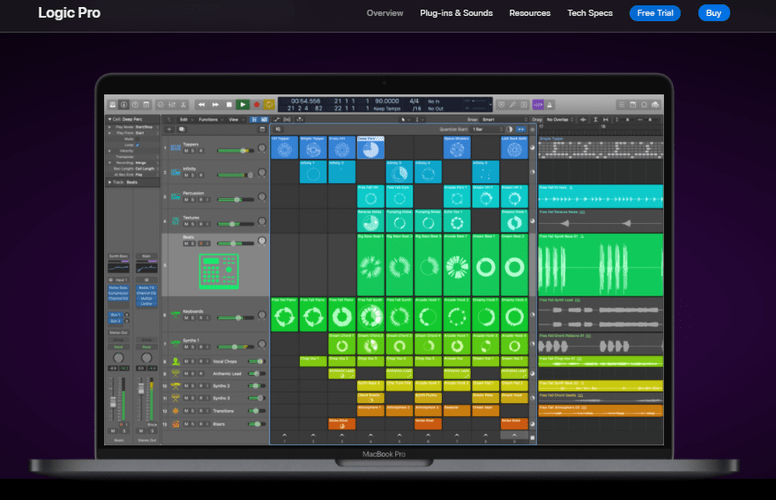 Logic Pro X is NOT a free MIDI software, but we had to add it, because it is only 200 dollars, and it is perpetual!
Once again, Logic Pro X has been designed for Mac systems by the company Apple.
Most users would describe this program as "Garageband on steroids" because that is what it is!
It has the same look and graphic user interface presented in Garageband, but it includes a gazillion of additional key features and options that make it incredibly vast.
First thing, the libraries.
The amount of MIDI libraries, audio libraries, effects, and files that come with this program is unbelievable. 100 gigabytes of libraries are part of this program! Yes, ONE HUNDRED!
Oh, and by the way, they are all high-quality libraries, recorded at the best studios, with the best people of the industry.
What about MIDI instruments?
Three different types of samplers, dozens of drums and drum machines, several synthesizers, keyboards, pianos, strings, organs, electric pianos, Rhodes, arpeggiators, mellotrons…
It comes with too many key features regarding MIDI, you will not need to buy any other piece of software to program parts for your songs.
Oh, and compatibility… This audio software is compatible with pretty much all MIDI controller companies such as Novation, Korg, M-Audio, Roland, EuCon, Arturia, you name it…
No time to lose, connect your MIDI controller and start making music with the wide range of options included.
By the way, if you still need other third-party virtual instruments, you can simply install them as Audio Units, and Logic Pro X will handle them smoothly as butter.
Bottomline: If you are a professional user and you are willing to spend a couple of hundred bucks on a great MIDI controller software, Logic Pro X is the best answer. Don't need to look at any other Digital Audio Workstations.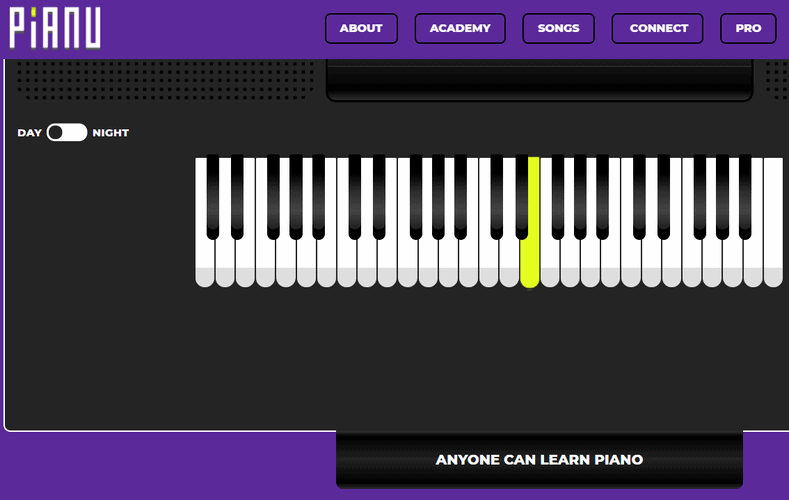 Pianu is a completely free online piano instrument available at www.pianu.com
This instrument software lets you play the piano using your mouse by simply clicking on the desired keys.
But, you can also use your MIDI controller and play your parts, chords, and progressions very easily.
One key feature of Pianu is the fact that you do not need to install anything, because it runs as an online app, extremely fast.
It also has an option to show the note names so you can learn them faster, ideal for students and beginners.
Perhaps the most important key feature is the "song" mode, which basically shows you the score of your desired song, and lets you play along with it while you can visualize the keys of each chord.
This makes the learning process of music notation extremely simple because you associate the keys with the sound and the chord position, all at the same time.
If you are a more experienced player, you can switch to a "full piano" mode that will show 7 octaves so you can start practicing in your MIDI controller with both hands and read the full piano clef.
This last feature will basically let you change the key size of the instrument from a small size to full size, whenever you feel confident with this!
Unfortunately, it will not respond to velocity, since this is not a super high-end instrument like Native Instruments, but the workflow is easy and the quality is good.
Bottomline: If you want a free, online music instrument, that works fast and lightweight, Pianu is the answer.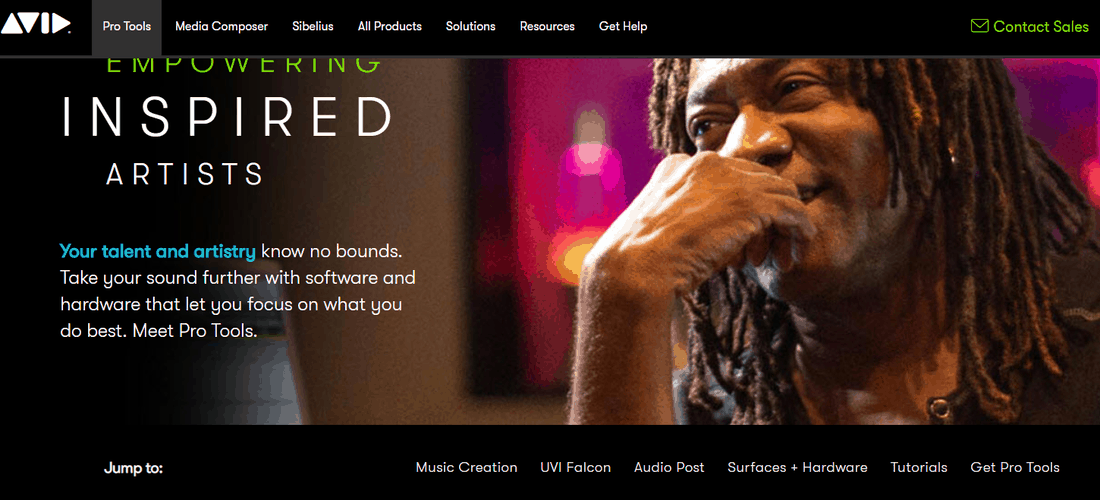 Pro Tools First is the free version of the award-winning software Pro Tools developed by Avid, available on Mac OS systems.
This Digital Audio Workstation lets you work with audio as well as MIDI performances. You can record, edit, program, and mix any performance.
Now, as a free version of the famous "Pro Tools" software, Pro Tools First is presented as a "reduced" version, therefore you don't have a lot of the features included in the main DAW.
As a key feature, you will get the award-winning Xpand! 2 virtual instrument software from AIR Music Tech as part of Pro Tools.
Xpand! 2 serves as a sampler that contains up to four sound slots playing back at the same time, letting you create super deep and complex timbres.
Each of these four parts has its own MIDI channel, so they can react to different MIDI controllers if you have more than one connected.
Effects are also included in this program so you can shape the sound of the virtual instrument devices after the patch itself.
There are sounds that range from natural instruments such as violins and cellos to more complicated synthesized tones from FM synthesis and Wavetable virtual instruments.
You get 500 MB of libraries to work, as well as the standard MIDI editing functions included in all major Music Creation Platforms and DAW's.
Perhaps one of the most famous key features of Pro Tools First is the fact that you are working in the Pro Tools environment! The industry standard for music production, meaning the integration with the rest of the world will be perfect.
Bottomline: If you want a free option that can cover all the bases and serves as the industry standard for music production, Pro Tools First is your best choice. Ideal for producers on a budget.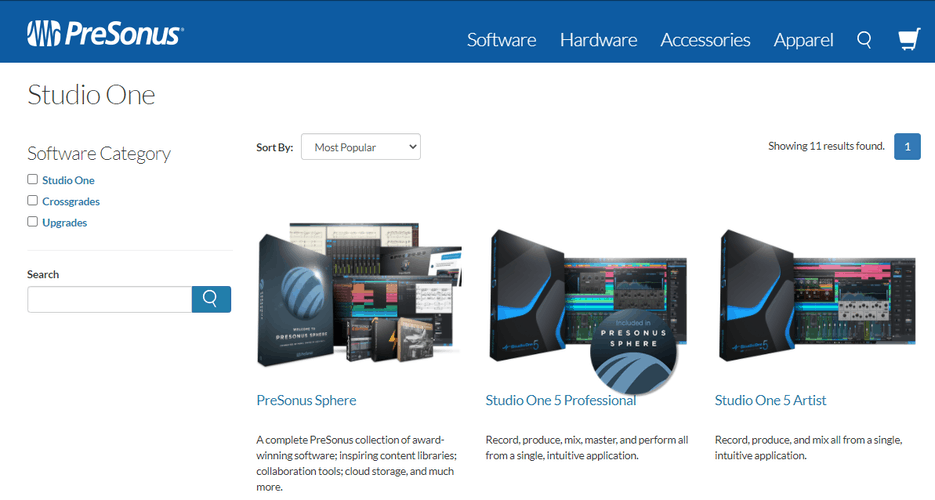 Studio One Prime is the free version of Studio One developed by the company PreSonus and available on macOS as well as Windows.
PreSonus has been great at making DAW's that can pretty much do-it-all.
Studio One Prime was able to capture all the important key features of Studio One and join them into a free software that you can all download and operate on your computer.
One of the key features is that this program will let you have unlimited instrument tracks, so you can in fact program a complete orchestra for a movie if needed, totally free of charge, which is pretty amazing compared to other free Digital Audio Workstations.
Studio One Prime comes with the famous Presence XT virtual instrument from PreSonus.
Presence XT is a sample-player virtual instrument that lets you play the samples as-is, or apply processing such as filters, LFO, envelope, velocity controls, and other effects.
This program lets you play really long samples with your MIDI keyboard because of its high-performance sample playback system. The samples are very high quality and recorded by the best engineers in the world.
Another great key feature is the fact that once patches are loaded into the program, your MIDI controller is ready to be used with your keys, mod wheel, and pitch bend.
Bottomline: Need free music production software that lets you have unlimited MIDI and instrument tracks for your MIDI controller? The only option, and the best option, is in fact Studio One Prime. Music makers from all over the world agree!
Conclusion
Okay, so the decision here is very simple…
If you are looking for MIDI software that is free and extremely easy and self-explanatory, running on Mac, you must use Garageband. All the key features from a Digital Audio Workstation are there, right in front of you
It literally comes pre-loaded with your Mac as you buy it! No need to get Native Instruments and break the bank.
Now, if you need something more professional, and looking for full compatibility worldwide under the industry-standard format for Digital Audio Workstation and MIDI software, you must get Pro Tools First.
It might not be super versatile with MIDI, but Pro Tools is used all over the world, which is crucial if you are traveling while producing.
Last, but not least, if you want a free MIDI software and DAW that can have unlimited MIDI tracks so you can dive deep into music production, go get Studio One Prime, you won't regret it.