Do you want to convert your home sound system to wireless? If yes, then this article is for you. You need a wireless speaker conversion kit. Such a kit must contain a receiver. It may also include a transmitter.
Even if you don't want to convert your whole sound system, a wireless conversion kit can help you to reduce cable clutter when setting up your home theater system.
So, what are the best wireless speaker conversion kits?
In this article, I will review 7 wireless speaker conversion kits to help you make a choice. These are the best conversion kits you'll find today.
Top 7 wireless speaker conversion kits reviewed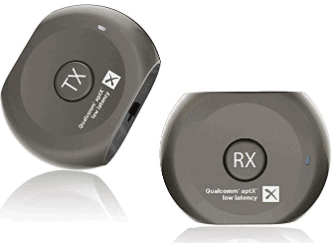 Specifications:
Bluetooth profile: A2DP
Audio codec: aptX-LL, aptX, Fast Stream, SBC
Working time: up to 6 hours; Charging time: around 2-3 hours
Battery: 270mAH rechargeable Li-ion battery
Charging input voltage: DC 5V; Weight: Approx. 20g
Audio quality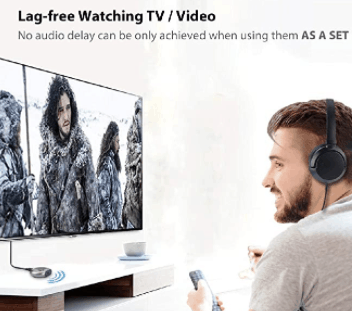 The Avantree Lock Bluetooth receiver and transmitter combo do nothing other than transmitting and receive audio signals via Bluetooth. There's no built-in amp that drives any speakers or headphones. The Bluetooth is about 33 feet before it starts breaking up.
Also, you don't have to use the transmitter and receiver together at once, you apply each of them to different devices. Aside from using the Avantree lock to turn your speakers to wireless, you can also use it to increase the range of your Bluetooth.

Simply connect the transmitter to the receiver through the 3.5mm ports. With your audio source connected to the receiver, the transmitter will connect to your speakers.
This wireless kit does not have adaptive frequency hopping, but interference shouldn't be a frequent problem since it's Bluetooth connection only.
Additionally, Bluetooth has a low latency function that enables it to play back your audio without any obvious delay. This means you can enjoy your movies and play action games without any audio syncing issues.
Notable features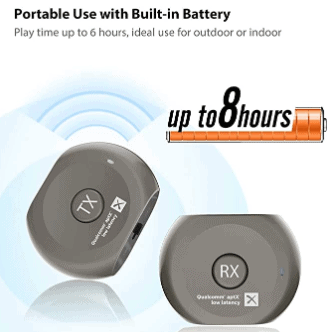 The wired input and output options are 3.5mm ports only. For RCA speaker and amp units, a 3.5mm RCA adapter has been added to the box.
Also, there are no controls as such, aside from the power buttons on the transmitter and receiver.
These wireless audio adapters are already portable, but they are easier to use because of the built-in battery. When fully charged, they can run for up to 6 hours. To charge them fully will take about 2.5 hours.
Pros
Portable design
Low latency streaming of movies and game sounds.
The battery option makes it easier to use.
Cons
Needs an amp or powered speakers to work.
Bottomline: If you have an amp, powered speaker, or low impedance headphones, you should consider the Avantree Lock for your setup.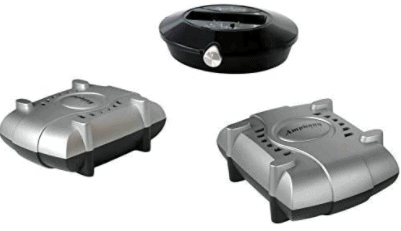 Specifications:
Audio transmission: Adaptive Frequency-hopping spread spectrum
Transmitter frequency: 2.4 GHz
Maximum number of wireless devices per transmitter: 4
Wireless Amplifiers:
Output power: 2 x 80 Wrms
Frequency response: 2 Hz – 20 kHz
Audio quality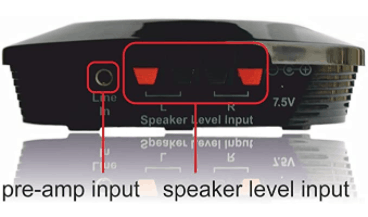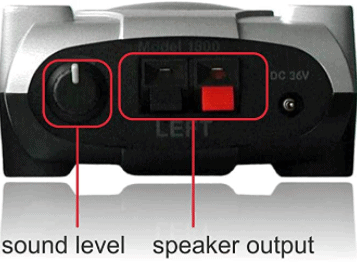 The Amphony 1800 is a transmitter-receiver unit that allows you to turn wired speakers into wireless. One of the best uses of this unit is for surround sound. It allows you to include rear speakers to complete your 5.1 setups without having cables clutter or breaking walls to hide the cables.
Speaking of surround sound, anything sent from your AV receiver or other audio source is delivered with accuracy, the connection does not compress the audio. So you can be sure to have the same audio quality from the rear speakers and others.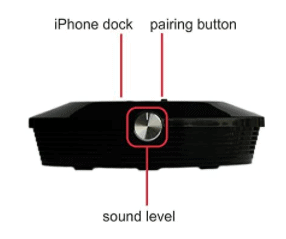 The Amphony 1800 is also useful for passive speakers. Each of the two receivers gives up to 80W of power. That's enough to drive your living room speakers to high volumes.
Also, it has the adaptive frequency hopping feature. This enables it to avoid interference from other frequencies.
The wireless connection can travel up to 300 feet in an open space. With walls in-between, it only goes 100 feet. That's far more than you'll get with the Avantree Lock. Also, you can use the Amphony 1800 to transmit audio from one room to the receivers in other rooms in the house.
Notable features
This unit comes in 3 parts – one transmitter and two receivers. The transmitter goes in the AV receiver, computer, phone, or another audio source, while each receiver is connected to a speaker.
The transmitter only has 3.5mm and push-type speaker cable input. The receivers have the push-type speaker output ports only. If you need to use RCA or banana plugs, you'll have to get the appropriate adapters.
Pros
Long wireless range.
Uncompressed audio quality
Can work without an external amp.
Cons
Only push-type ports are included for output.
Bottomline: If you have push-type passive speakers, the Amphony 1800 is a good option for you.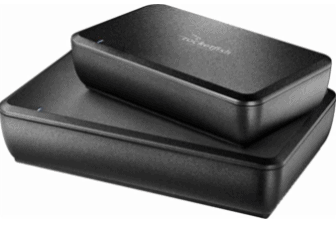 Specifications:
Product Weight – 1.64 pounds
Product Length – 6.1 inches
Battery Size – N/A
Indicator Light(s) – Yes
Maximum Wireless Range – 100 feet
Wireless Connectivity – Radio Frequency (RF)
Audio quality
The Rocketfish conversion kit is quite useful when connecting rear speakers in your surround sound system. Its sound quality is enough to transmit whatever is coming from your AV receiver or player directly to these speakers.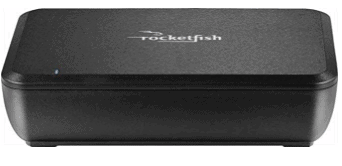 The RF-WRSK18 uses radio frequency to connect wirelessly from the receiver to the transmitter. To avoid interference, you'll have to move the receiver around manually. The kit does not have adaptive frequency hopping like the Amphony 1800.
The wireless connection range is a maximum of 100 feet. In reality, you should expect a strong connection for about 50 feet.
Notable features
The Rocketfish conversion kit has a receiver and transmitter. Both units have hidden antennas. They can easily fit in your room without attracting any attention. Also, it uses the push-type speaker inputs and outputs, which fits with surround home theatre and AV receiver systems.
If it doesn't fit with yours, you can use adapters. Alternatively, you could go for the Amphony 1800 kit. It has some power that can drive your speakers.
Pros
Fits in with any interior design.
Great for rear speakers of your surround sound system.
Cons
No built-in amp
No adaptive frequency hopping
Bottomline: If you want to avoid cable clutter while connecting your rear speakers, you should consider the Rocketfish RF-WRSK18.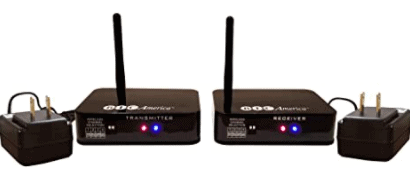 Specifications:
4-Channel wireless audio transmitter/receiver system
Enables easy wireless hookup for powered subwoofers & powered speakers
No front-to-back of room wires or cables
Audio quality
The BIC audio receiver and transmitter give you quality sound production. If you're using it in the same room as the audio source, there is very low latency. Your audio and video will sync without any audio delays.

With this wireless speaker conversion kit, you must have an amp. The receiver and transmitter by themselves cannot drive your speakers. So, if your speakers are not powered, or you want more volume from them, you should buy an amp to use with the conversion kit.
When connected you can have up to 80 feet in an open space and 60 feet where there's some obstruction.
Unlike the Amphony 1800, there's no adaptive frequency hopping in this unit, but it comes with 4 wireless channels. So you can easily switch in case you have interference on one or two channels.
Notable features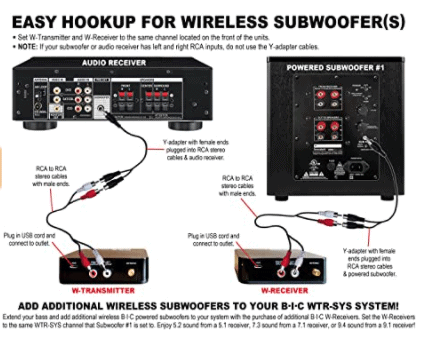 This unit comes with a transmitter and a receiver. The wireless connection can serve as both input and output. It also has RCA input and output. This makes it compatible with most bookshelf speakers without any need for an adapter.
However, if you need an adapter, you already have them added to the box. The package comes with adapters for AV receivers PC, Mac, and your TV.
Pros
Long-range wireless
Multiple channels to avoid interference.
Cons
No built-in amp
Only RCA has wired input and output ports.
Bottomline: If you have power speakers or an external amp, the BIC America kit will help you transform it into a wireless audio system.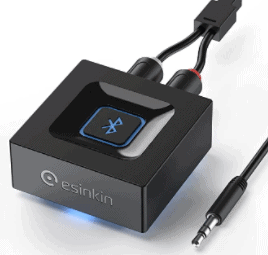 Specifications:
Hardware Interface – Bluetooth
Item Dimensions – LxWxH 5 x 5 x 2.4 Centimeters
Data Link Protocol – Bluetooth
Item Weight – 0.1 Kilograms
15 meters 50-ft wireless range
Audio quality
The Esinkin wireless audio receiver kit does not tamper with your audio, as long as you're within range. You can use it to make your home speaker, subwoofer or car speaker wireless.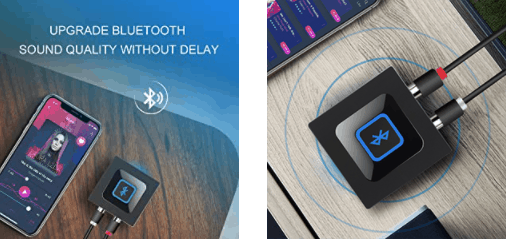 Even though it's a portable unit, it can be vulnerable to interference where you have a lot of wireless connections going on.

If this will be an issue for you, then go for the Amphony 1800 that has adaptive frequency hopping. You can also consider the BIC America receiver – it has 4 different channels that you can choose from.
The wireless connection uses Bluetooth 4.0 and streams audio over a distance of up to 35 feet in open space. When the space is divided by walls, you have less distance. However, you will enjoy a strong and clear audio connection in your living room, bedroom or car, if you have your audio source in the same space.
Notable features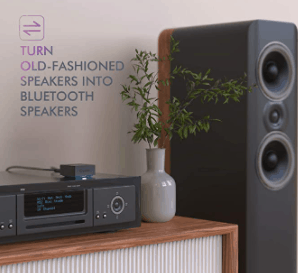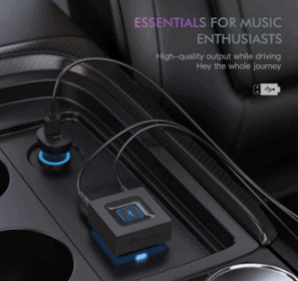 This kit has just the receiver. There's no transmitter included. So, it can only receive wireless audio signals. It can't send. For sending, you must use the RCA wired output.
Speaking of outputs, the only ports included are RCA type. If your amp or speaker uses 3.5mm, a suitable adapter is added to the package. So, your bookshelf speakers, desktop speakers, and even some floorstanding and tower speakers are covered.
Like the BIC receiver, the Esinkin cannot drive passive speakers. You need an external amp for that, especially if you don't have powered speakers.
On the alternative, you could go for the Amphony 1800 kit. It has enough power for your bookshelf speakers.
Pros
Compact and portable design
Simple and easy setup
Cons
No built-in amp
Vulnerable to interference
Bottomline: If you don't have a lot of wireless connections in your home or car, the Esinkin conversion kit will be a good choice to make your system wireless.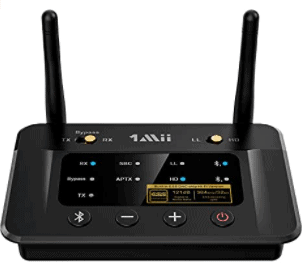 Specifications:
Connectivity Technology – Bluetooth
Is Waterproof – No
Power Source – Corded Electric
Qulacomm Bluetooth 5.0
Bluetooth transmitter receiver can achieve a range of up to 265ft (80m) line-of-sight in open air and up to 80-110ft (25-35m)
Audio quality
The 1Mii does a great job of maintaining the quality of your audio signal. Although it may not transmit full Dolby Atmos or DTS formats, it gives you uncompressed stereo sound quality.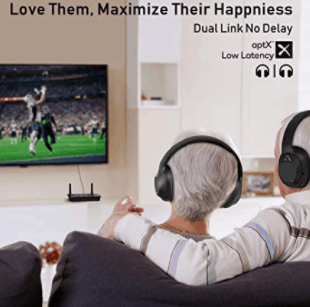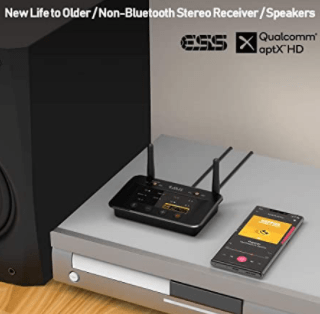 Some other conversion kits on this list also transmit the original audio, but you may notice some slight differences if you're using high-end playback speakers. 1Mii takes audio clarity a step further and gives you audiophile-grade signal reception and transmission.
As a receiver, it only works with powered speakers. To use it with passive speakers or subwoofers, you need to connect through an amp.
The Bluetooth technology is the Qualcomm Bluetooth 5.0, it includes codecs for HD and low latency playback.
If your source audio device has these codecs, you will get audio without any lag. This conversion kit is suitable for online action gaming because of its low latency.
The 1Mii gives you up to 265 feet in an open space and 110 feet when it has to go through walls. That's the longest range from any kit on this list.
Notable features

Another reason why the 1Mii is great for gaming is its input options. It has both 3.5mm and optical input and output ports. This allows you to connect your console, receiver or TV to the unit easily.
It doesn't have RCA ports, but the adapters are added for users whose speakers have RCA input ports.
The 1Mii is one piece, but it can work as a transmitter or receiver. This means you can use it to stream audio to your headphones or speakers wirelessly. However, it does not work with true wireless earbuds.
Pros
Very long and wide Bluetooth range.
No delay in audio and video sync.
Works as both transmitter and receiver.
Cons
No adaptive frequency hopping
No built-in amp
Bottomline: If long-range use is important to you then 1Mii is the kit to choose.
Specifications:
Transmitter frequency: 5.2 / 5.8 GHz Dual Band
Frequency response: 10Hz ~ 23 kHz
Signal-to-noise ratio: >80dB
Audio Output Level: 2V
Dimensions (transmitter & receiver): 2.6" x 2.3" x 1.1" (66mm x 59 mm x 29 mm)
Audio quality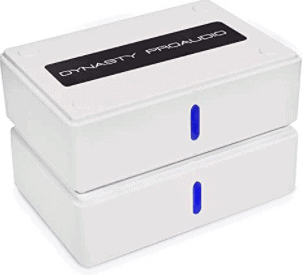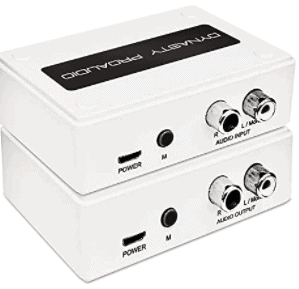 The Dynasty Proaudio conversion kit is another two-piece unit. The transmitter and receiver are separate pieces. The WSA-5TR uses radio frequency as its wireless connection, not Bluetooth.
To prevent interference, this kit uses adaptive frequency hopping. It automatically searches for frequencies that are free of interference to use. This means that even when you have other wireless connections and devices, you shouldn't have any problem with this one.
Without any solid obstruction, the wireless connection can reach up to 100 feet – if your receiving or transmitting device is top quality.
With walls in-between, you will still get up to 50 feet. That's more than enough for most homes, offices, and cars.
Notable features

Because it works as both receiver and transmitter, the wireless connection can be either input or output. The WSA-5TR also has RCA ports as wired input and output connections. Also, it has no built-in amp, so you'll need powered speakers or an external amp to work with the kit.
With one transmitter, you can connect up to four receivers. They can enable you to stream the same audio to different rooms in the house.
Pros
Sleek design
Avoids interference with adaptive frequency hopping
Works as both transmitter and receiver
Cons
Bottomline: If your audio system does not need Bluetooth to function, the Dynasty Proaudio WSA-5TR is an excellent wireless audio choice.
Conclusion
I have reviewed 7 speaker conversion kits here.
My top 3 picks are Amphony 1800, BIC America WTR-Sys, and 1 Mii Bluetooth wireless conversion kit.
Amphony 1800 Wireless Speaker with Amplifiers and BIC America WTR-Sys Wireless Kit enable me to change frequencies to avoid interference.
And the 1Mii Bluetooth 5.0 Wireless Conversion Kit gives low latency over Bluetooth. This means that I can easily use it with my phone, smart speakers, and other devices I may add in the future.
Read Also: How to Fix Bluetooth Lag in Car? – 8 Super Quick Solutions