Karaoke is a great way to have fun and it should be top of your house party do list.
Luckily, today there are many great Karaoke apps for TV that you can use at home to ensure that you have the greatest house party of all time.
But to have a great fun karaoke experience you must ensure that everything is well connected with your TV. That's why you need the perfect Karaoke app.
If you're looking for the best Karaoke Apps for your TV and house party read on. Because we'll be giving you the best options that are compatible with your Android and iPhone.
We also discuss their features, prices, filters, effects, and interface.
Top 10 Best Karaoke Apps for TV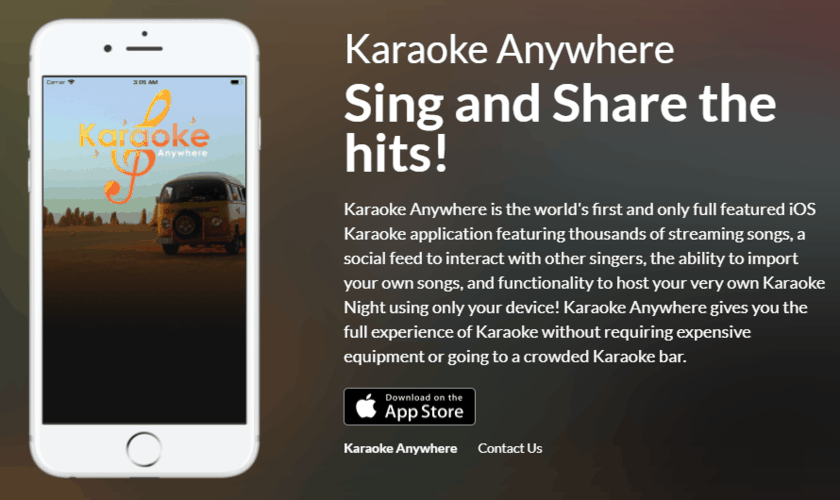 Karaoke Anywhere has a streaming song library of up to 5000 songs and they update their song list monthly.
Karaoke Anywhere allows you to import your own MP3 and WAV files to perform an original song.
What's more, they have a library of more than 40,000 songs and you can purchase specific songs that you enjoy.
You can join the Karaoke Anywhere community online and see other people's preferences.
Many love it because it has high quality and real backing tracks giving you a marvellous experience.
This app is compatible with Android and Apple. Their Clubhouse version costs $9.99 per month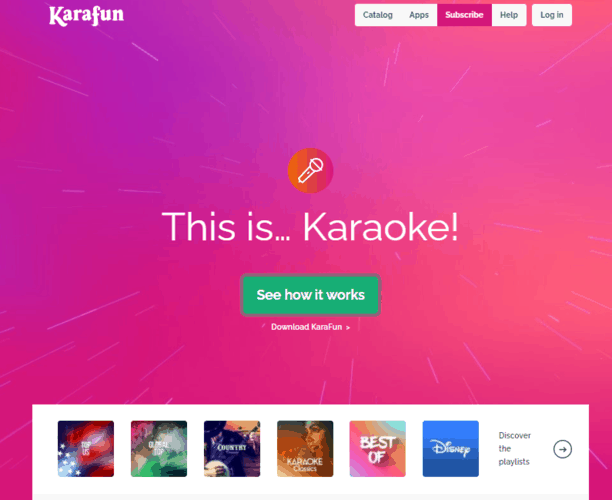 KaraFun is a popular Karaoke APP available today. The app comes with more than 40,000 songs.
It stands out because it allows you to control each vocal track individually.
KaraFun has an offline mode feature that allows you to play songs without a WI-FI connection. Imagine hosting a Karaoke party in the woods without an internet connection.
This app works with Chromecast and connects with TV and video projectors and allows you to adjust the volume, and activate lead or background vocals.
And if the key and tempo are too high, you can adjust the range until you feel most comfortable.
It's available for Android and Apple devices. Their subscription plan costs $6.99 per month.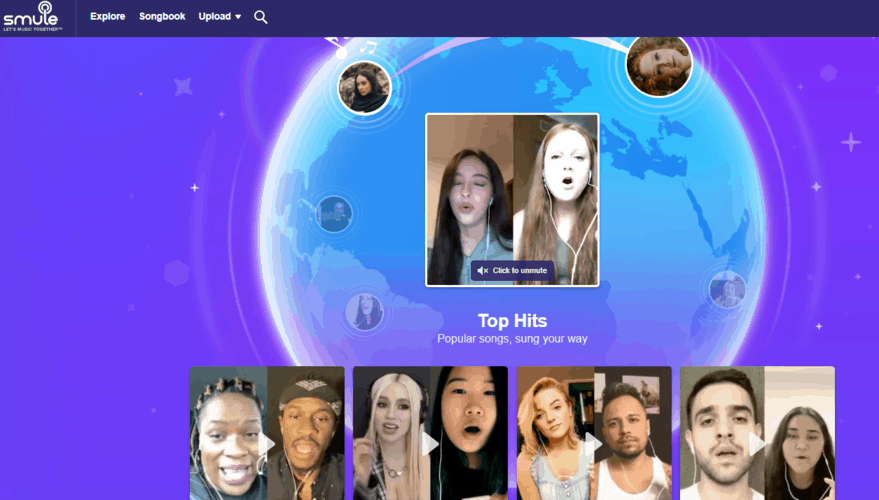 Smule has a massive library of over 10 million songs. It's great if you want to sing a solo song, a duet with your favourite celebrities, or a group performance.
It gives you access to all genres, slow and upbeat tempo songs, depending on your mood. You can combine audio and visual effects to enjoy the best experience.
They have pre-made visual effects and the style studio app for designing your effects to your liking.
Also if you're a bit rusty Smule offers you an automatic subtle pitch correction to help you sound better. Get a good mic to sing with the Smule app to have an amazing experience.
It allows you to sing live, record and create a music video and share it with the Smule community of 50 million people.
It's available for both Android and Apple and costs $7.99 a month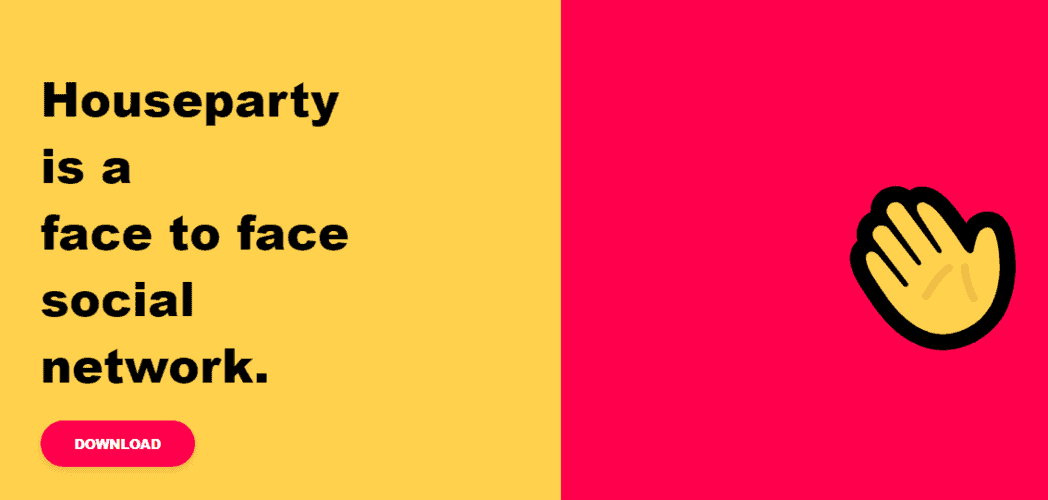 House Party initially used to be more of a social app. People used it to host virtual hangout sessions and game nights.
However, they recently made an update. They launched an inbuilt Karaoke app. Now you can do Karaoke as you communicate and socialize with your friends online.
You can access the Karaoke mic icon on the top right corner of your phone screen. They have a library of over 10,000 songs.
This app is free and available for both Android and Apple device users. Hopefully, their management will boost their song library collection to make the Karaoke experience better for their users.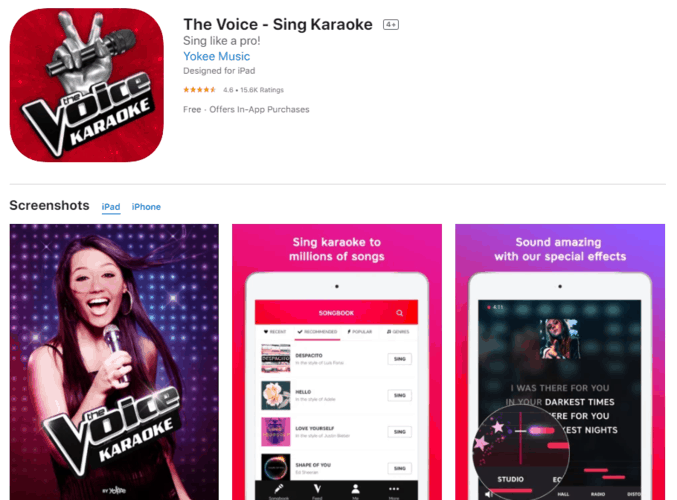 The Voice Sing Karaoke app allows you to sing millions of songs with your friends anywhere on the globe.
You can sing duets, solos or with a group of people. Thereafter it allows adding special effects so that you perfect your vocals.
And you can add visuals and share them with the Karaoke community of over 100 million people.
Also, you can watch other singers or music covers, like and comment on their videos. This app is free and available for both Android and Apple devices. This app by Hit NBC is great for both beginners and professionals.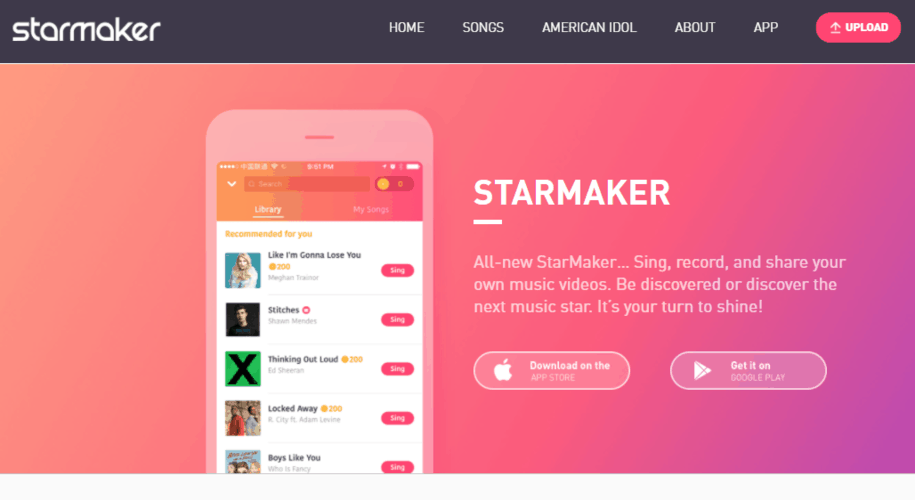 StarMaker is available for both Android and Apple users. They have millions of songs in their songs library, high-quality backing music and amazing rolling lyrics.
What's more, they have inbuilt special effects and pitch correction that you can use to edit and fine-tune your recording for high-quality vocals.
It's a great choice if you want to duet with your favourite singer, friends, groups of people and to broadcast your karaoke music concert worldwide.
Also, use their video filters on your video before sharing it on social media platforms. And join their StarMaker online community to interact with other karaoke enthusiasts.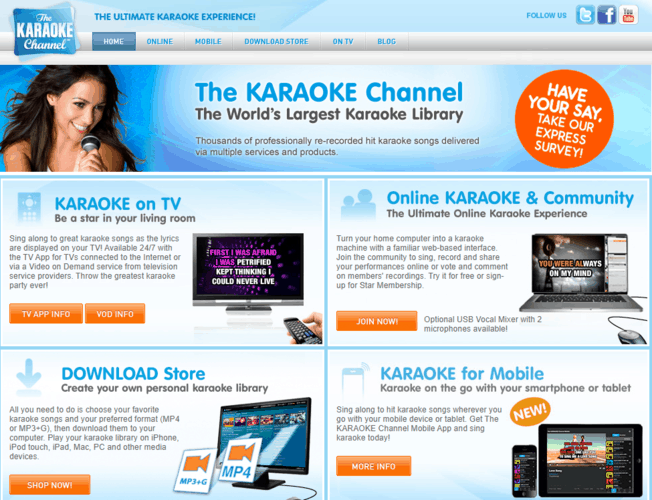 The Karaoke Channel has taken things up a notch. Unlike other karaoke companies that are only available for mobile, Karaoke channel has an app, website and is available for television and other media services.
This app has over 18,000 songs for Karaoke and their songs are available in various languages and you can download them to your phone library.
You can stream their in-depth library on iTunes and Napster. It stands out because of its excellent interface.
It's available for a free trial. But you must sign up for star memberships.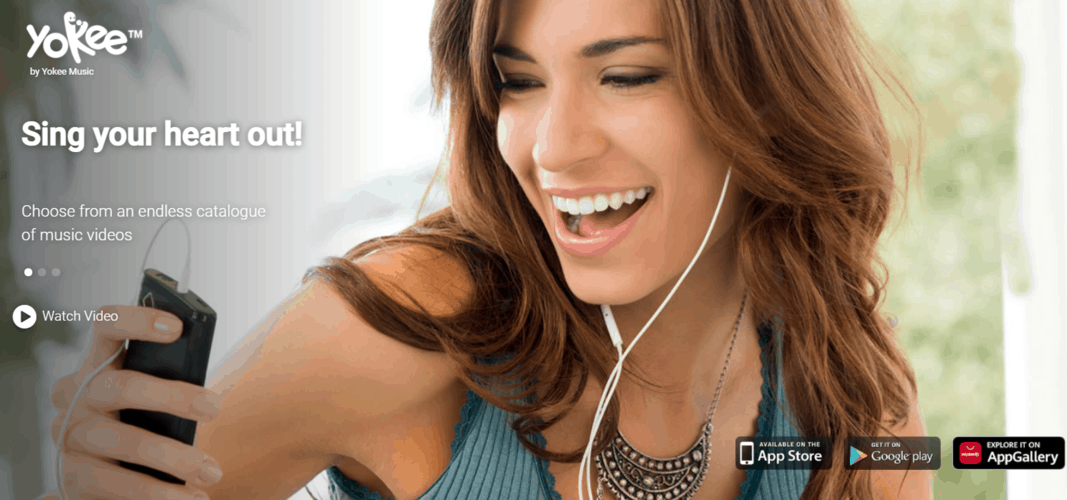 Karaoke by Yokee Music is a free app. It's available for Android and Apple users and has over 90 million users.
It gives an unending list of music videos to choose from. Plus they have a huge community of karaoke singers to share your music, listen to their music and vote.
This app gives you access to unlimited free songs. They update their songs daily and provide songs in various languages.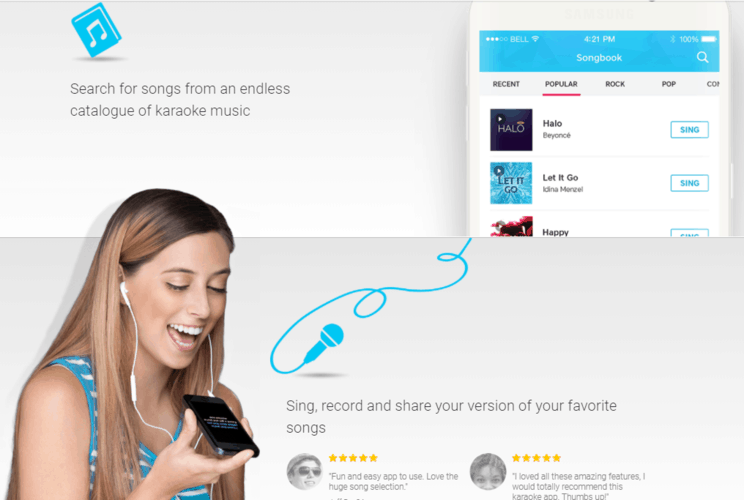 They have special effects like auto tune reverb and echo that give you high-quality vocals and great video themes for creating video clips.
Their unlimited premium version allows you to record, save and share your song.
The Singing Machine Karaoke is a free app for a range of selected songs. To enjoy their unlimited song, update your subscription plan.
They offer over 20,000 songs in various languages and update new songs every Friday. It provides great lead vocals to follow along and high-quality videos.
This app has Chromecast and it allows you to cast your videos to your TV and connect via Bluetooth. It costs $ 9.99 a week and $14.99 a month.
This app gives you the freedom to customise your experience and is available for Android and Apple users.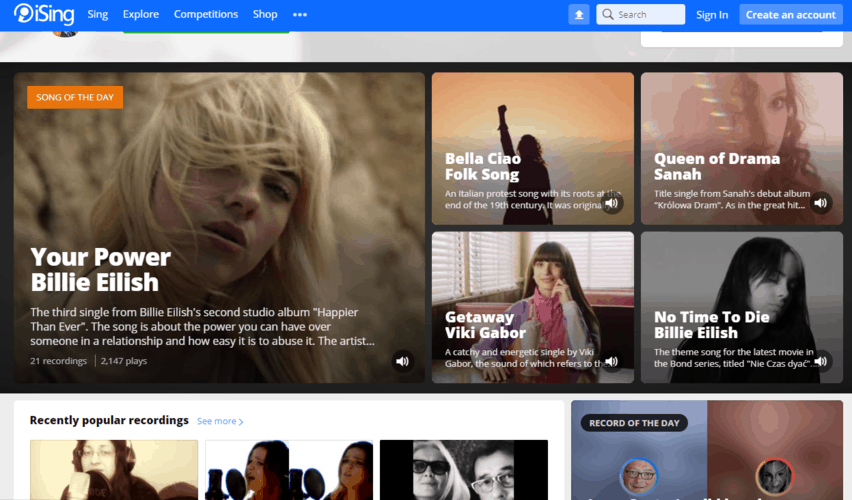 If you want access to unlimited karaoke songs for free, download iSing. It's easy and fun to use thanks to its amazon interface. But it's only available for iPhone users.
It allows you to record, save and publish your recordings on your iSing profile and to watch videos from other iSing users.
This app gives access to all songs and updates its library every Friday for free.
They offer high-quality backing tracks and offer songs in beginner mode and pro mode. It gives you the freedom to change the key of your song to your liking. If you want extra features you must get iSing plus for $3.49.
Conclusion
There you have 10 amazing karaoke TV apps to try out at your house party so that you and your friends can have fun. Although they are all amazing. Here are our best three according to the features and what they have to offer.
First, we recommend KaraFun because it has a Chromecast feature and you can use it offline.
Second, we recommend The Voice Sing Karaoke because it has a great library and IS great for both beginners and professionals.
Thirdly, try out Karaoke Anywhere because it gives you the freedom to upload your original songs and it's a high-quality app.
Recommended read: 6 Best Music Genre Finder Websites to Check Genres of any Song