Affiliate disclosure: In full transparency – some of the links on this website are affiliate links, if you use them to make a purchase we will earn a commission at no additional cost for you (none whatsoever!). Will this be a problem? This is how we manage to create free content for you. Please know that your trust is so important for us. If we recommend anything, it is always because we believe it is worth exploring. And, buy me a coffee ☕️
So you've heard about this amazing app, Smule. You've heard that you can record and sing a cover of your favorite song.
But what if it doesn't work?
What if you can't hear yourself?
I've my friends saying that they have tried Smule, but they couldn't hear themselves.
Smule is a fun and interesting ordinary karaoke app that allows you to share your musical talents with other users online. If you cannot hear yourself on Smule, it can frustrate you to create any music.
If you are wondering how you can hear yourself on Smule? This complete guide will show you how to use Smule, how to hear yourself, and why you can't hear yourself.
How can I hear my voice while singing in Smule?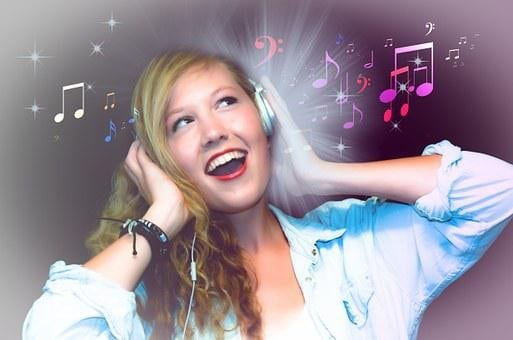 One easy way to hear your voice on Smule sing is by using earphones or headphones.
By plugging an earphone into your phone, you can hear both yourself and the original singer simultaneously. Press the volume icon to adjust your headphone or earphone volume to your taste.
Also, you must set your Smule to produce feedback.
If you are using the Smule app on your mobile phone, you will have the option in the app settings to activate the feedback.
The following steps will allow you to activate this feature:
Step 1: Open the Smule app on your phone.
Step 2: Click on "Settings" (the three lines in the top left corner) and then choose Settings.
Step 3: Select "Audio" from the list of options.
Step 4: Turn on the toggle for stereo playback at the bottom of your screen.
Why can't I hear myself sing in Smule? – How to Fix?
Are you wondering why you can't hear yourself sing in Smule? It doesn't matter if it is a group or solo performance. You will probably not hear yourself when you sing.
It's frustrating to miss out on the lyrics and voice when singing in an app like Smule.
If you are not getting audio on the Smule app, it might be due to these reasons.
The sound is muted on your device
Tap on the speaker icon in the top left corner to unmute your device. If the icon is red, then it means that the volume is muted.
The device volume is turned off
Turn up your device volume by opening your device's settings menu and selecting the volume button, which will bring up a slider control for the volume. You can adjust it further by pressing your phone's physical volume buttons as well.
The audio recording has been paused in the Smule app
You can pause audio recording by tapping on the pause symbol at the bottom right of the screen while recording, or by tapping on the play/pause button at the bottom left of the screen during playback.
To resume recording, tap either of these buttons again to change back to their original state (the pause symbol becomes a red dot, and the play/pause button changes from a pause symbol to a play symbol).
How to fix – Smule Sing app doesn't work with your Bluetooth headphones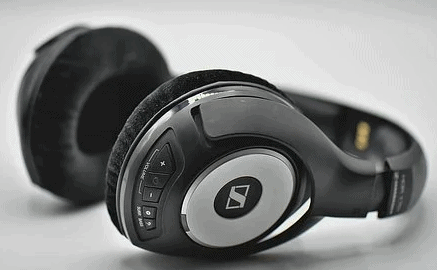 If you're using Bluetooth devices with Smule apps, please check if you can hear sound from other apps such as Google Play Music or YouTube first. If not, reset your Bluetooth settings to see if it recognizes your headphones.
Tips to get better sound quality on Smule sing
Use wired headphones
Place the mic at a good distance depending on how you sing
Use different filters and settings
Set your volume appropriately
Use effects like reverb and delay
Avoid singing in noisy places, sing in quiet places
Sing in place with acoustic treatment like furniture
Don't go over your voice range
Above all, be confident and have fun
Wrap up
Not hearing yourself is one of the common issues with karaoke apps. You now understand why you can't hear yourself when using the Smule app.
You also know how you can hear yourself on the Smule Sing app. We've also included some pointers on how to get high-quality, crisp recordings on the Smule app.
These pointers will assist you in getting the most out of the Smule app. I hope this article was helpful and helped you resolve any audio issues you were experiencing while using the Smule app.
Hi, I'm Jennifer I'm a passionate singer and an audiophile from Detroit, MI. 
I'm on a mission to help music creators to create fine music that help them position uniquely in the saturated music space.
Follow my blog for regular content :-)