In recent times, Beats wireless headphones have become a favorite for music lovers. Originally developed by famous hip-hop star Dr. Dre as Beats by Dre, it was later sold to Apple.
These headphones have an amazing soundstage, satisfying bass, and attractive looks. Plus, they are wireless so it adds to the usability value even more.
Now coming to the question at hand, how to connect wireless Beats headphones to a laptop? If this question has been bothering you, this is the right place to read about it.
Here goes:
How to connect Beats wireless headphones with your laptop?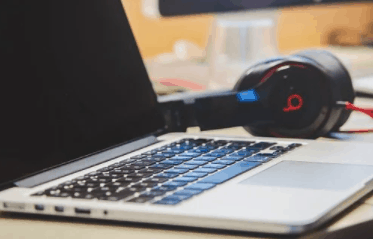 Most laptops come with Windows 10 preinstalled in them. Since Beats is a wireless headphone, we have to pair it with the laptop via Bluetooth.
Follow the steps given below for an easy setup:
Before you begin, just check and make sure that your Beats wireless headphones are turned off
After that, press and hold the power button for at least 5 seconds. You will see an indicator light flashing. This means that your Beats headphone is now discoverable by other devices
Now on your laptop, press the Windows key and I key together at the same time. The Windows settings should appear on your screen. Click on Devices
On the left pane, click on Bluetooth & other devices. Then on the right pane, toggle the Bluetooth button on
Just above that, you will see a plus sign labeled as Add Bluetooth or another device
Click on the plus sign and select Bluetooth
From the list of all discovered Bluetooth devices that appear, select your dedicated Beats headphone
Follow the additional on-screen steps to complete the pairing process
What to do if your Beats wireless headphones cannot be discovered by Windows?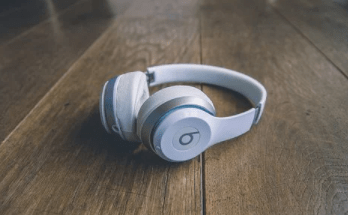 Now, there may be some cases when your laptop won't be able to find your Beats headphones. Here are some of the most followed methods to solve those issues.
You needn't follow all the methods at once. Just keep trying one after the other, and once your problem is solved, you can stop.
Check out the methods here:
Method 1: Turning off the Bluetooth in all the devices to which your Beats headphones are connected
Every time you power on your Beats headphones, they will automatically get connected to the last device they were used with.
So in case, your Beats headphones were connected to any other device than your laptop, just turn off the Bluetooth in that device or device.
Once you have done that, then simply follow the steps mentioned above for connecting your Beats headphones to your laptop.
Method 2: Pressing and holding down the power button of your Beats headphone for a longer duration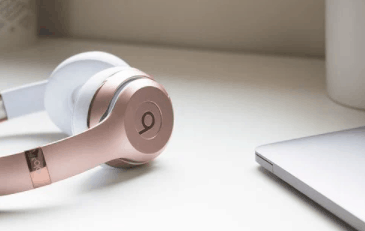 Call it a glitch or trick, sometimes when you are trying to connect your Beats headphone to your laptop, you have to hold down the power button for more than 10 seconds.
This is a tried and tested procedure to fix the connection error. It may not be conventional and by the books, but it seems to have worked for many audio devices, including Beats wireless headphones.
Method 3: Enabling the Bluetooth driver of your laptop
Your laptop's Bluetooth won't work if the Bluetooth driver is disabled. Sometimes the driver gets disabled due to some errors.
But it can be fixed easily by enabling the driver manually in the Device Manager. Here's how you can do it.
Press the Start button on your laptop and click on Device Manager. You can also press the Windows key and just type Device Manager
Once the Device Manager window opens, click on the drop-down menu named Bluetooth or Sound, video, and game controllers. After that, just find your Beats headphone
If there is a down-arrow right next to your Beats headphone, just right-click on it and select Enable device
To troubleshoot the problem, just follow the steps to connect your Beats headphone to your laptop once again
Method 4: Updating the Bluetooth driver
Another reason for a failed detection of your Beats headphones by your laptop may be an outdated or missing Bluetooth driver. Updating the Bluetooth driver of your laptop can fix the connectivity problem.
But say you are not in the mood to manually update the Bluetooth driver, or you do not know how to update it, there is a by-pass technique for that. There is a software called Driver Easy. You can download it for free and install it easily.
Here are the steps:
After installation, run Driver Easy on your laptop. On the application screen, click on the Scan Now button. Driver Easy will automatically scan your laptop and find out the driver problems if there are any
Once the scan is completed, a list of flagged devices will be displayed on the screen
Just click Update next to the prompted device to download the correct version of the drivers automatically. They will be installed automatically too.
In order to access the Update All, you will have to update to the Pro version
Conclusion
So this was all about how to connect wireless Beats headphones to a laptop.
Just make sure the Bluetooth of your laptop is working and you are good to go. In case of faulty Bluetooth functionality on your Beats wireless headphone, we would recommend you change it or get it fixed.
Go on, try connecting your Beats headphones to your laptop right away!