No feeling can describe listening to an unbalanced sound in your headphones. It's unpleasant, boring, and lifeless. It's everything bad.
Fortunately, today there are various ways you can balance the volume of the sound you hear through headphones on Android.
And that's not all. You can take things a step further by adjusting the frequencies as well. Amazing, right?
I love music. As a producer, I barely go a day without listening to music. But there was this time in my life when I was having ear problems.
I was sick on the left ear and could only listen to music on my right ear. And even though my right ear was fine. It could only sustain a specific balance of volume and frequencies as advised by my doctor.
That's when I embarked on thorough research. I had to learn how I could balance sound on my android. That's why I wrote this article. To help you out in case you're wondering how to balance sound on your headphones on android.
How to balance sound in headphones for android?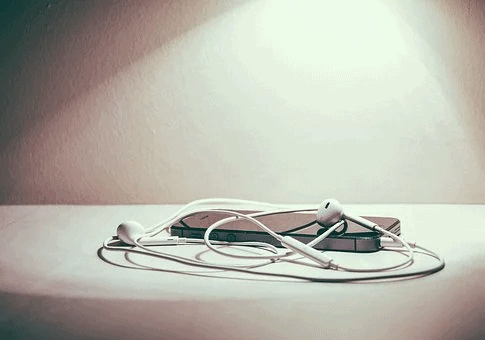 Here are some ways we discuss in this article:
Adjust the left/right volume balance in Android.
Enable mono settings.
Use music effects or drivers.
Adjust the left/right volume balance in Android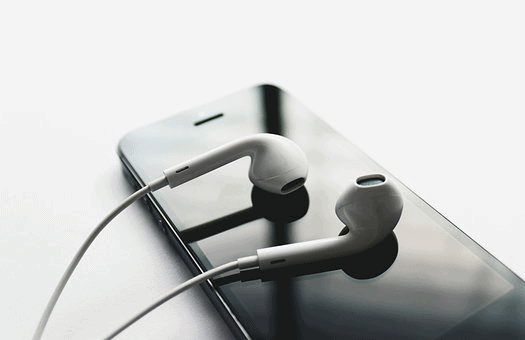 Sometimes the sound you hear on your headphone is unbalanced. This is because the left/right sound signals are imbalanced. And so you perceive the left or right to be louder than the other. In this case, you can balance your
headphones with these simple steps.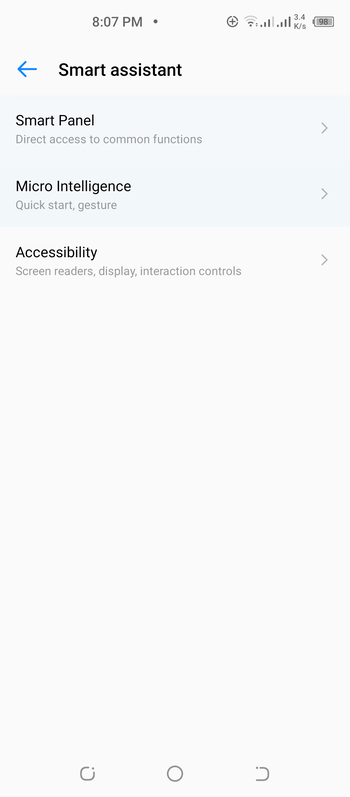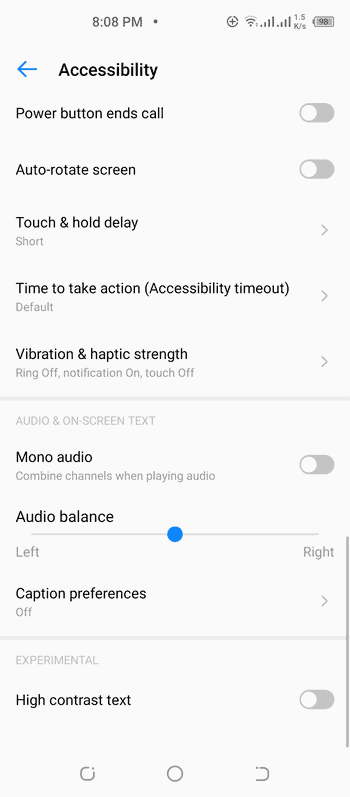 Go to audio and on-screen text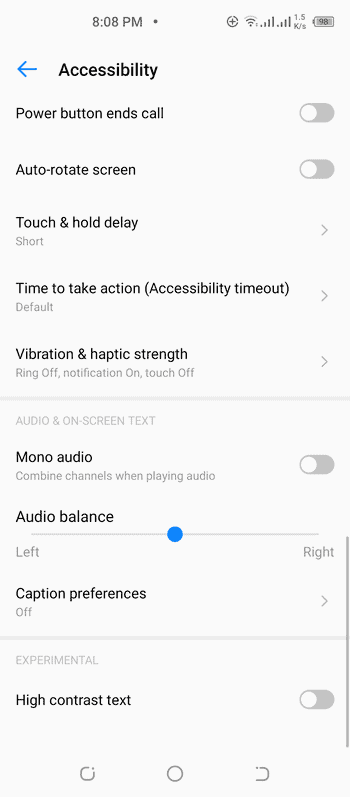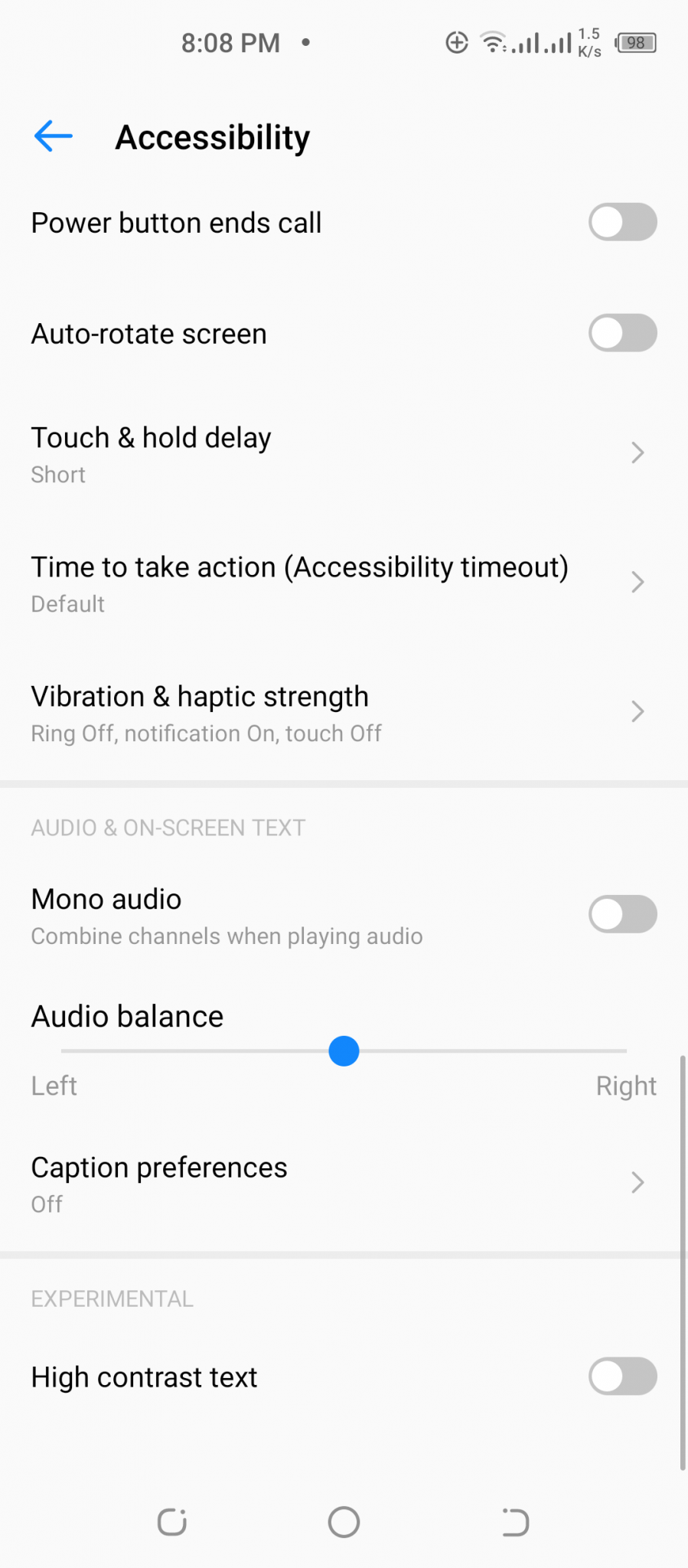 Adjust the audio balance and so that it's balanced and in the middle. This way, the left, and right audio will have a similar volume.
There you have it. That's how you balance your left and right headphones so you can enjoy balanced audio.
Enable mono settings
All androids are pretty much the same. So, these tips should work for all android phones. They help you listen in mono. This way, you can listen to audio either on your left or right ear.
Locate your settings
Go to the device tab
Click accessibility
Locate your hearing reader
Click sound balance. Here's where you adjust the left or right volume. To achieve this: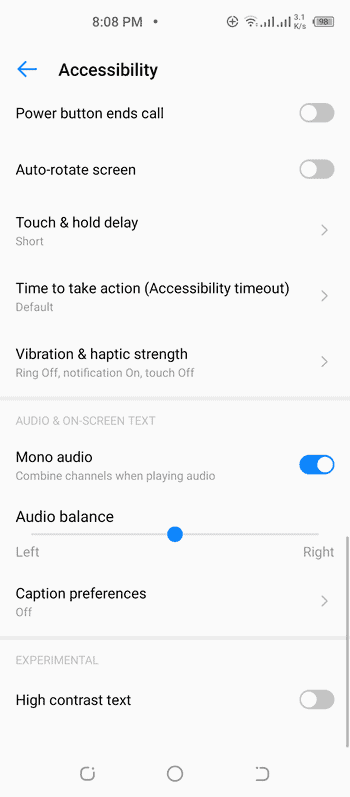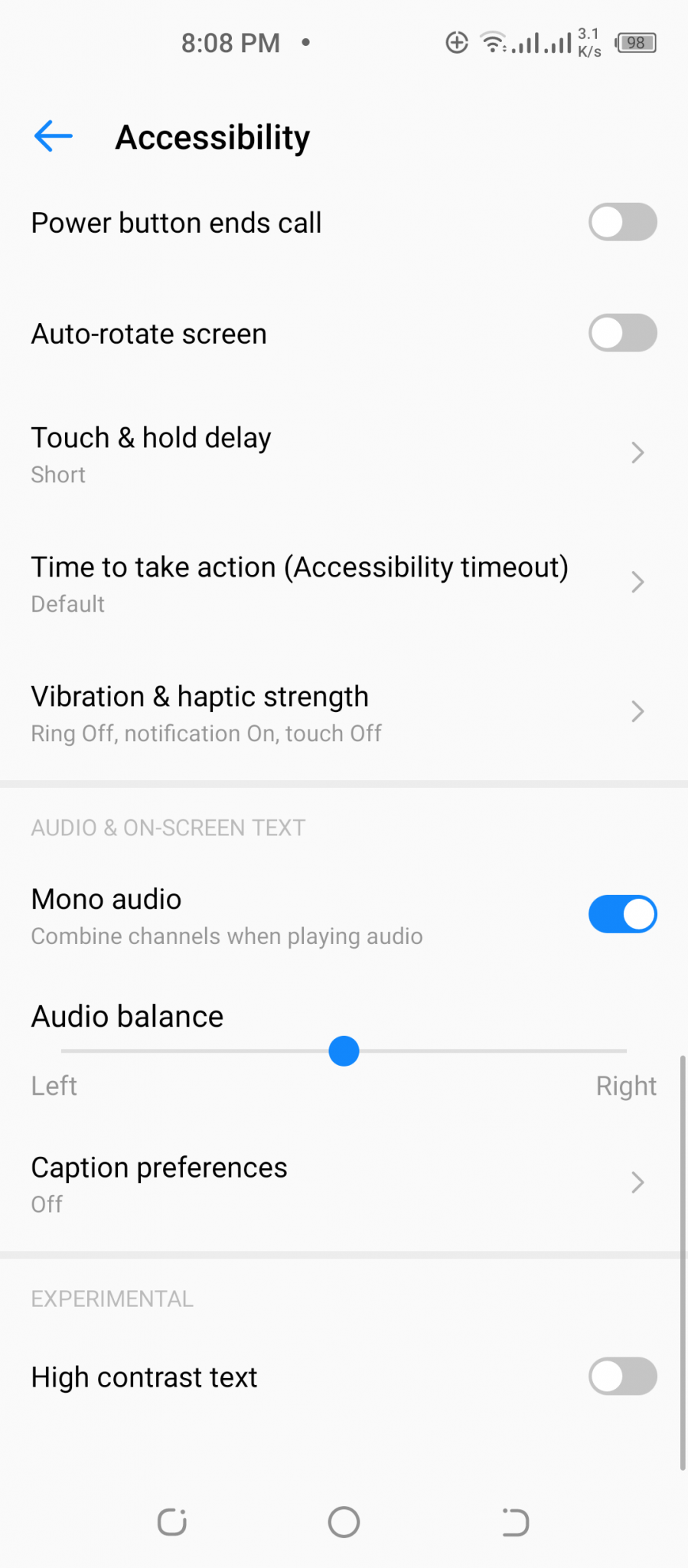 Locate your settings box once again. Below it clicks on enable mono audio. Mono audio means that there's no stereo effect. And that the left and the right side of your headphones play the same audio. You should set your settings to mono so that you can listen on one side.
If you want to listen to audio on your headphones solely with your right ear, Adjust the mono balance slide entirely to the right. Similarly, if you want to listen with your left ear, adjust your mono balanced audio slide significantly to the left. This is the trick I used to balance my headphones when I had ear problems.
Use the seven steps discussed above to adjust the left/right volume. And to balance and achieve mono audio on your headphones.
But here's a reminder.
Some people make the mistake of adjusting the volume fader before enabling mono. The result of this is that they lose all the volume when they move the fader. Therefore, ensure that you enable mono before adjusting the volume balance.
Use music effects app or drivers
Unbalanced audio is very destructive. Listening to music with your headphones and the left side is louder than the right ear is not pleasant. It's harmful to your ears. That's why you must adjust and balance them accordingly.
Thanks to new technology, there's even an easier way to balance sound in headphones for an android.
But how, you might ask?
Using the readily available music effects app and drivers.
The unbalanced headphone problem starts at your audio channels. Your android phone usually splits the signal from your audio channel into a right and left signal. And that's the sound you hear on your left and right ear via your headphones.
Here is the best thing about music effects apps and drivers.
Not only do they solve your unbalanced headphone volume situation. Music effects apps also come with many audio enhancement options and special effects. Plus, you can switch them off or on at will.
There is a tone of apps that can help you achieve a balanced volume. Try out an android audio driver like viper for android, for starters. It's convenient and easy to use.
Here is a detailed guide on how to use viper for android.
However, to use viper, you must ensure that your phone is rooted.
When your phone is rooted, it means you have access to your android mobile operating system. And you have privileged control over other android subsystems. Rooting is also called rooting access.
Rooting allows you to overcome the restrictions and limitations that the manufacturer of your phone put in place.
Download viper for android, install and launch it on your phone
Accept to install Install driver
Reboot your phone, if it doesn't reboot automatically.
Once your phone powers back, open viper for Android
Enable master
Go to the channel pan.
Adjust your headphone balance to your liking.
If you use wireless headphones, you can get an Equalizer for Bluetooth Headset.
Furthermore, you can try out Headphone Equalizer and Equalizer FX Pro to balance your audio and enhance your fx.
Headphone equalizer apps will help you get the mix between your low (bass), mid and treble (high) frequencies. They help your headphone sound to be better and more natural.
Besides, they come with default presets you can use automatically. You can as well fine-tune the equalizer settings to your taste and liking.
What causes headphones to be unbalanced?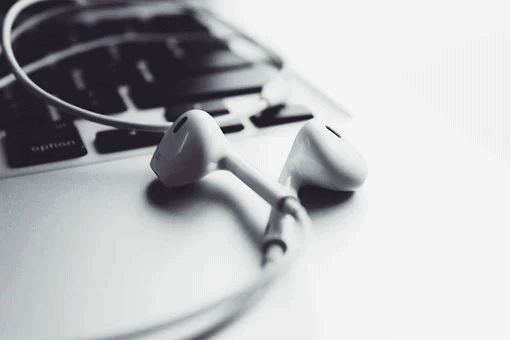 This blog wouldn't be complete if we failed to mention the significant causes of headphone imbalance. I mean, if your headphone volume is unbalanced, it's only fair that you learn what might be the cause of your problem, right?
Let's dive in.
The problem rarely stems from your headphones unless each headphone has a physical volume button.
And you put either the right to be louder than the left. In most cases, the problem starts from your device, for example, your android phone or PC.
Unbalanced volumes stem from your audio channels on your Android or PC. If your audio channels are balanced, then the audio is split between the left and right headphones in equal volume.
However, if your audio is imbalanced or sends weak signals, the result is the imbalanced volume you hear on your headphones. In this case, either the left headphone is louder than the right headphone, or vice versa.
Unbalanced audio on your headphone is sometimes also due to wrong equalizer settings. And directing imbalanced frequencies to a headphone leads to imbalanced headphone sounds. It causes the left to sound higher in volume than the left. And vice versa.
This is why you must aim to achieve the perfect frequency spectrum balance. And just like we discussed, you can install headphones equalizer apps to balance your frequencies with ease.
Another cause for headphone imbalance is the inbuilt computer and android or phone effects. Your phone or computer comes with in-built specialized effects, which affect the sound you hear on your headphones.
Therefore you must set your settings to default. Similarly, you can fine tune your specialized effects off to enjoy a crisp, clear better-balanced sound on the right and left of your headphones.
Conclusion
Now unbalanced headphones should be a thing of the past. You shouldn't worry about unbalanced right and left headphone sound.
Don't get rid of your headphones because they produce imbalanced sound. Apply the three methods discussed in this article to achieve a balanced headphone sound. Adjust the left or right volume setting on your android phone to your taste. Also, enable mono audio settings if you have ear problems and you want to listen on one side of the headphone.
Lastly, you can try the music effects app and drivers to adjust your headphone's settings and enhance your sound quality for a better experience. It will give more flexibility with your sound.