What are the best-sounding subwoofers in the world? That's a complex question because there are different categories of subwoofers.
We have car subwoofers, PA subwoofers, home theatre subwoofers, and studio subwoofers. With all these categories, it can be confusing when shopping for one.
Well, not anymore.
In this article, I will break down the subwoofers by categories, and give you the top brands. Let's start with car subwoofers.
Best car subwoofer brands

Rockford Fosgate products have over the years proven to be one of the leading brands in audio innovation and engineering.
Rockford was started in Feb 1998 by Gerald Tower in Texas and has since gone to become a household name.
Their subwoofers include the punch and prime series.
Their most powerful subwoofer is the 19-inch speaker. They also have a series of regular car speaker bass boosts.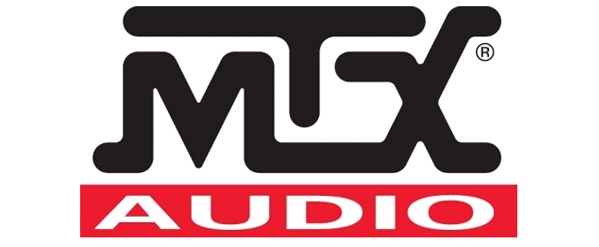 MTX Audio has been designing car speakers for over 40 years and giving every one of their consumers the perfect sound experience they've always wanted.
The MTX Audio has great car subwoofers such as the TS9924-22 JackHammer SuperWoofer that has the ability to handle over 4000 watts RMS.
Their range of subwoofers are grouped under 7 series: the JackHammer, 95, 75, S65, 55, 35, and Terminator series. According to MTX, the JackHammer is the largest production car subwoofer ever made.
Rockville audio has stood out to be one of the many brands you can consider for your vehicle and listening pleasure.
Rockville audio specializes in car audio installation and accessories, car amplifiers, speakers, subwoofers, and enclosures.
Rockville group their subwoofer series according to size – 6.5, 8, 10, 12, and 15 inches subs are all included.
One of the best Rockville series includes the W65K9D4 6.5'' that comes with a powerful 1000w peak power audio and dual 4-0hm.

The company has been in existence since 1973 and was founded by Steve Irby in Oklahoma USA.
They have since then gone to make a name for themselves as one of the leading manufacturers of full frequency range speaker boxes designed for both cars and trucks.
Kicker subwoofers are divided into the square (L7) and round (Comp) categories. Both series have subwoofers from 8 to 15 inches.
Kicker L7 series has an amazing capability of handling up to 750watt RMS with 2-ohm voice coils.
Subwoofer brand for home use

Klipsch has over the years found a way to endear their name into the heart of their consumers and even the audio market at large.
Founded in 1946 by Paul W. Klipsch an American audio pioneer in Arkansas, USA. The Klipsch products have gone to ever since in becoming a household name.
The Klipsch has different great products for household subwoofers such as the R-12SW, SPL-120, R-80SWi, and many more.
Their subwoofer series include Reference, Reference wireless, SPL, Synergy Black Label, and C-Series.

SVC sound has manufactured different home subwoofers over time that can conveniently fit into every room, audio setup, and listening preference.
SVC subwoofer gives you a perfect blend of the lowest frequency when perfectly matched with other output speakers.
One of the groundbreaking subwoofer SVS series includes the SB-1000 Pro. It features 325 watts RMS, 820+ watts peak power amplifier, and a powerful 50 MHz DSP pristine, room-energizing bass.
For a more comprehensive list, you can check out their different sub-series. they include the 1000 Pro, 2000 Pro, 3000, 4000, and the 16-Ultra series.

Polk Audio is a California-based audio products manufacturer.
George Klopfer, Sandy Gross, and Matthew Polk are all co-founders of the Polk audio. The company was founded in 1972 and had its base in Maryland, USA. The company later went on to be acquired by DEI Holdings in 2006 and had the headquarters moved to California USA in 2015.
The foremost of the Polk audio subwoofer is the DSW Pro 660. It is the largest and the most powerful subwoofer of the Polk audio with a 400 Watt continuous intelligent digital amplifier. Some of the polk Audio subwoofer series are the CSW, DSW, HTS, and React. The CSW is an in-wall subwoofer model.

The list can never be complete without mentioning the Yahama home subwoofers.
The Japan-based company has been active since 1887 and is one of the oldest manufacturers of audio systems.
The Yamaha Company has become a conglomerate with other sectors such as electronics, musical instruments and equipment, motorcycles, and more.
Though the Yamaha has many excellent subwoofers to her name, one worthy of mentioning is the NS-SW300PN.
It comes with 250W of output power and comes with a front control panel for easy control.
The rest of the NS series is also great-sounding subs. if you need a wireless option, consider the MusicCast SUB 100.
Subwoofer brand for PA

QSC Audio system is a California-based company co-founded in 1968 by Patrick Quilter, Barry Andrews, and John Andrews.
They are a long-time manufacturer of loudspeakers but have over the years transcended into the manufacturing of professional subwoofers.
Ever since their breakthrough into the audio system market, they have gone to seal their reputation by manufacturing other audio gadgets such as power amplifiers, digital mixers, digital processors, and loudspeakers.
Their foremost subwoofer is the KS118. It is an 18inch subwoofer with a 3600-watt amplifier module.
They have other great series to their name also such as the QSC KS118 and more. The subwoofer series cover all arrangements from small rooms to large arenas.

Co-founded in the year 1930 by Lou Burroughs and Albert R. Kahn and have her headquarters in Minnesota USA.
The company prides itself as the oldest audio equipment manufacturer that is still running independently.
They are the foremost manufacturer of audio system designs and engineering. The company manufacture pro audio systems, microphones, speakers, and sound equipment.
The company has many subwoofers worth mentioning such as the ETX-18SP, ELX 118P, EKX-18SP, ELX200-18SP, and many more.
The ETX subwoofer series are powered with extended low end and are capable of producing 135 Db Peak SPL.
Although they have portable subwoofer options, they can also install live sound rigs.

Bose cooperation is an American audio equipment manufacturing company established by Amar Bose in 1964 with its headquarters in Massachusetts.
Bose has established itself as a leading manufacturing company known for home audio systems, headphones, speakers, audio equipment, and automobile sound system.
One of the Bose products is the Bose subwoofers. They have excellent subwoofers that can fit into any room set up and can easily be set up.
Some of their subwoofers include the Bose Bass Module 700, the Bass Module 500, and more.
The bass module series comes with a wireless connection and can easily be set up.
The JBL audio system was founded in the year 1946 by James Bullough Lansing and owned by Harman International Industries which is a subsidiary of Samsung electronics.
The company is divided into 2 divisions which are the JBL Consumer and the JBL professional.
The JBL produces subwoofers for home, automobile, and live sound. The JBL audio system has become a household use due to its varieties which makes it easy for users to choose between different series.
Their top subwoofers include the JBL Stage A120P, Stage A100P, and many more.
The JBL Stage series is powered with aluminum dome twitter, deep woofers that captures every depth of bass signature.
Subwoofer brand for studio
The list can never be complete without mentioning the Yamaha subwoofers.
Yamaha prides itself in the manufacturing of all audio systems including musical instruments. Yamaha subwoofers offer the perfect low end you've always wanted to hear, delivering to you every detail you want to hear in the bass.
There are wide varieties of Yamaha subwoofers you can choose for your studios ranging from NS-SW100, NS-SW050, NS-SW300, and more.
The NS-SW1000 comes with a 1000 watt digital amp with a large 12'' woofer that comes with a double magnet and amper.
With the Yamaha subwoofers, you can never be out of options.
KRK's system is the perfect choice for delivering accurate low-end frequency monitoring in the studio.
The KRK subwoofers can help create a perfect mix in the studio by providing a clear detail and accuracy of the low frequency.
The KRK subwoofer S10.4, S12.4, 12SHO are all high-performance subwoofer that is sure to deliver on your studio mix.
The most notable of them worthy of mentioning is the 12SHO. It is a subwoofer that comes 400watt power and featuring a 12'' woven high-performance woofer.
Also known as the Advanced Dynamic Audio Monitors was founded in Berlin in 1999 by Klaus Heinz.
Although younger than other audio companies, ADAM has established itself as a company with a lot of prospects, especially with the release of quality audio systems.
The company just recently announced the launching of a new speaker company, Heinz Electrodynamic Design (HEDD).
One of their excellent audio systems is the studio subwoofer.
They manufactured the Sub7 that was manufactured to complement smaller monitors, the Sub8, T10S, Sub10 MK2, Sub12, Sub15, Sub2100, and many more.

To complete the list is Mackie.
The MR studio monitor series are brilliantly crafted to provide accuracy and clarity to your mix giving you room to express your creativity more.
The MR-powered studio subwoofer is manufactured to deliver perfect low end and giving clarity to the low-end frequencies.
The MR series include MR824, MRS10, MR524, and MR624.
The MR series has stereo XLR and TRS outputs for connection to mains, their crossover points are adjustable from 40Hz to 180Hz.
An added beauty to the MR series includes the vibration-absorbing rubber feet in order to absorb vibration.
Related articles:
Conclusion
There are many other subwoofer brands that I have not listed here. However, when you go shopping for a sub and find any of these names, you can be sure of the quality.
Many of these subs can be connected to different tweeters or full-range speakers. You may have to combine different brands for the best results.