$95.46 REDUCED
$65.96 REDUCED
Last update on 2023-09-21 / Affiliate links / Images from Amazon Product Advertising API
Both the Beats Studio 3 and Solo 3 are awesome general-purpose consumer headphones that have a lot to offer.
Beats Bluetooth headphones have remained popular since their initial release. The brand offers some solid choices for people who want stylish, good-sounding, wireless headphones with great battery life.
If you're thinking of picking up a pair but can't decide which one to buy, don't worry.
We'll take a deep dive into all the features that would make you buy one over the other. Hopefully, by the end of this article, you will have a clearer picture of which headphones might meet your needs better.
Let's jump in!
Beats Studio 3 vs Solo 3
| Features | Beats Studio 3 | Beats Solo 3 |
| --- | --- | --- |
| Battery life | 22 hrs | 40 hrs |
| Active Noise Cancelling (ANC) | Yes | No |
| Weight | .99kg | .99kg |
| Compatible | iOS and Android | iOS and Android |
| On‑ear controls | Yes | Yes |
| Bluetooth | Class 1 | Class 1 |
| W1 chip | Yes | Yes |
| Fast charging | Yes | Yes |
| Fit | Over-Ear | On-Ear |
| Amazon product page | Check price | Check price |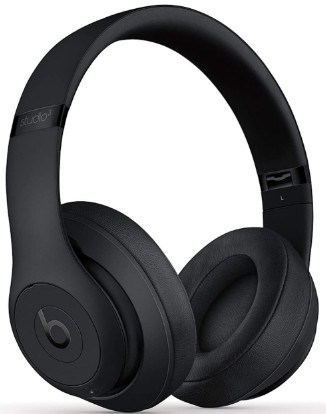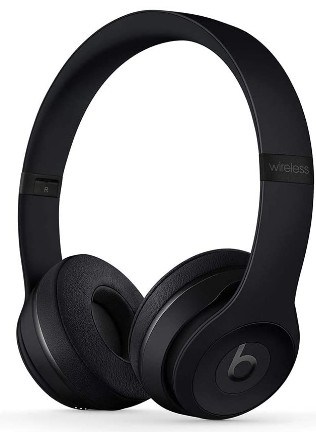 Build and design
Both models are wireless closed-back headphones that feature a clean design with a matte plastic finish.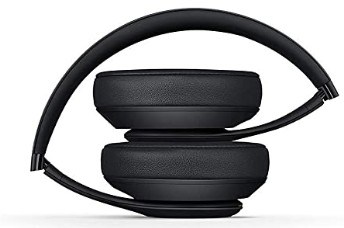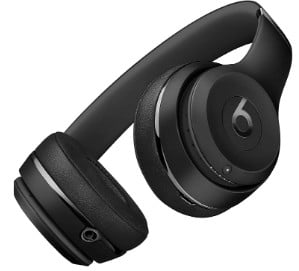 Both models have adjustable headbands and can be folded for easy transportation, so there's no need to carry an extra big bag just to move your headphones around.
Studio 3 headphones are slightly larger. They weigh 0.58lbs in comparison to the Solo 3s which weigh 0.47lbs.
This makes the Solo 3s the more portable of the two models. Their lighter weight also makes them better suited for use in the gym and jogging than the Studio 3s.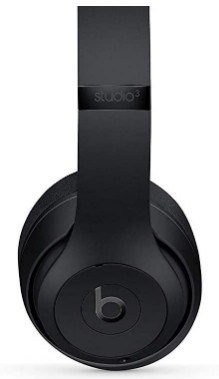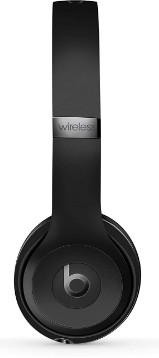 The Studio 3s sport an over-the-ear design and provide better comfort due to their larger and softer ear pads.
This makes them more suited for long listening sessions which is advantageous for podcasters, radio personalities, live mix engineers, and others who often have to work on audio for extended periods.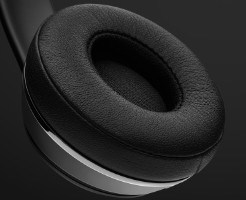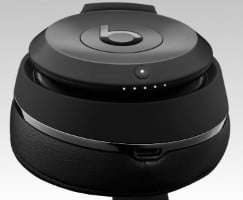 The Solo 3s sport an on-ear design that is less comfortable but they come in nine color variations whereas the Studio 3s come in six different colors.
Both headphone models have an onboard microphone which you can use to answer phone calls if they're paired with your phone, which is quite convenient.
W1 Chip in Beats Studio 3 vs Beats Solo 3
Both the Studio 3 and Solo 3s have Apple's W1 chip installed onboard. This is the same wireless chip that's found on Apple's AirPods.
The chip speeds up the Bluetooth pairing process between the headphones and Apple devices. All you need to do is to tap your Apple device against the headphones and the pairing process takes place automatically.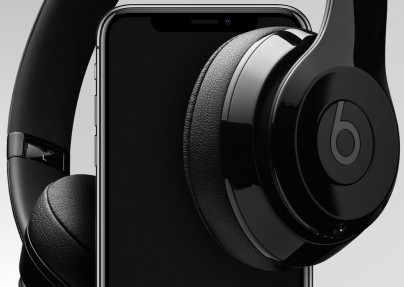 That's a handy feature because tinkering with Bluetooth settings every time you want to pair your headphones with your gadgets can be rather inconvenient at times.
The W1 chip consumes relatively low power and provides Bluetooth performance improvement to devices in which it's installed. As a result, both sets of headphones have a long battery life.
Sound quality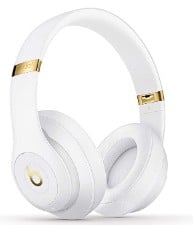 Both Studio 3 and Solo 3s offer pretty good quality sound. The bass is present and booming in both models. These headphones wouldn't be worthy of the Beats brand name if they didn't have a lot of bass.
The mids can be a little muddy on both headphones but this is more noticeable on the Solo 3s. Nonetheless, both headphones sound good.
The highs are shimmering and very clear in both models. They don't sound muddled or muffled as is the case with some headphones.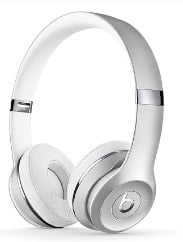 Despite both headphones having good quality sound, the Studio 3s are the noticeably better performer of the two. The sound is clearer in the Studio 3s, and the volume can go much louder than in the Solo 3s. So if you love loud music, Studio 3s may be the better choice of headphones for you.
The Bluetooth microphone also sounds clearer and crisper in the Studio 3s as compared to the Solo 3s. You can have a phone conversation on a busy street or room using Studio 3s, and the person on the other end can hear you with no problems at all.
The noise cancellation in the Studio 3s comes in extra handy when you're making a call in a really noisy environment.
Bottom line, Beats Studio 3 headphones outperform Solo 3 headphones when it comes to sound quality. The Solo 3 headphones are better suited for quieter environments where you don't need to raise your volume high to hear the audio clearly.
Noise cancellation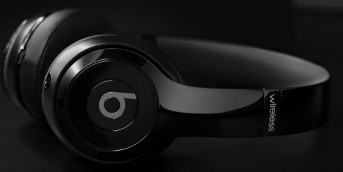 One of the biggest differences in the headphones is the active noise cancellation (ANC) feature which is only present in the Studio 3 headphones.
The headphones have two built-in microphones that constantly listen to the environment to detect the noise level. The onboard software then analyzes this data and adjusts the noise cancellation performance to suit your environment.
This feature makes the Studio 3s great for use in noisy areas such as cafeterias, trains, busy streets, or even noisy college dorm rooms where it's common to have two or three people blasting loud music at the same time.
The Beats Solo 3s lack the noise cancellations feature and are therefore more susceptible to environmental noise.
Battery life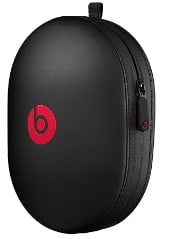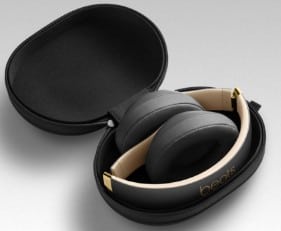 Both models have great battery life however; the Solo 3s surpass the Studio 3s considerably in this area. The Studio 3's battery life is 22 hours with ANC enabled and 40 hours with ANC disabled.

The Solo 3 Bluetooth headphones offer up to 48 hours of battery life on a single charge. This makes them more suited for long outdoor or road trips where you may not have easy access to electricity.
Both models have a fast charging feature but the Solo 3s charge faster than the Studio 3s.
Charging the Solo 3s for a mere five minutes can provide you with enough battery power to playback audio for 3 hours. Charging the Studio 3s for ten minutes provides you the same 3 hours of audio playback.
Both models have a fast charging feature.
Both have Apple's W1 chip for improved Bluetooth performance.
Both have built-in microphones for answering phone calls.
Solo 3 weighs less than Studio 3.
Studio 3 has an over-ear-design compared to Solo 3 which has an on-ear design.
Studio 3 has better audio quality.
Studio 3 has adaptive noise cancellation whereas Solo 3 lacks the feature.
Solo 3 comes in nine colors variations while Studio 3 comes in six variations.
Solo 3's battery can last up to 48 hours whereas Studio 3 can last up to 22 hours with ANC activated and 40 hours with ANC deactivated.
Conclusion
Both Studio 3 and Solo 3 are great general-purpose consumer headphones.
Each model has its strengths and weaknesses and ultimately the choice comes down to your personal preference and needs.
In summary, the Beats Studio 3s perform better in terms of sound quality, noise cancellation, and they're more comfortable than the Solo 3s.
If these three areas are of particular interest to you, the Studio 3 headphones might be the better choice for you.
On the other hand, the Solo 3 headphones provide better value for money even though the sound quality is not as good as the Studio 3s. The Solo 3s have a longer battery life, they charge faster, they weigh less, and they cost less than the Studio 3 headphones.