So, you just got the newest Alexa speaker, and you want to pair it with your device, right?
Now, the thing is, you are planning to use it at the pool or the park, a place where there will be no wifi. Understood?
Well, if you read the manual, in the vast majority of cases, it connects to your device via wifi…
So the question is, will Alexa be useful considering you are taking it to a place with no wifi?
Can you even connect your device to it at least to listen to music?
Can you set up Alexa as a portable Bluetooth speaker?
Are you going to be able to listen to music on Alexa when you go for a picnic at the park or camping?
The answer is yes!
Alexa can connect via Bluetooth.
How can you do that?
Check this blog and you will learn.
How to use Alexa as a Bluetooth speaker without Wifi?
Turn ON Bluetooth in your phone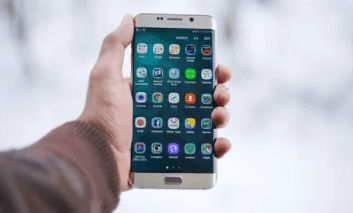 This is crucial, the Bluetooth option has to be ON in your phone, and you must enable the pairing function.
When you do this, the device will let you "see" other pairable devices, such as the Alexa and other Bluetooth-capable systems.
If you just go and turn ON Bluetooth from your top drop-down menu, this will NOT be enough, you also have to enable pairing!
Turn ON the Alexa device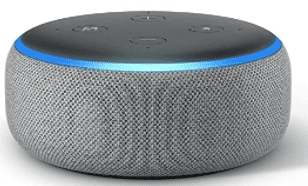 Make sure Alexa is ON at all times, you need to double-check the power connections and the lights should be ON, indicating it is currently energized.
This step depends on your phone's operating system
If you are on iPhone: Scroll down to the very bottom of your Bluetooth list and select "Other Devices". This will ensure that when the pairing happens, it will be to the new device, in this case, the Alexa speaker.
If you are on Android: Tap on the "Scan" button or the "Pair New Device" button.
Your phone will now see a list of available devices to connect to!
Tell Alexa it is time to connect!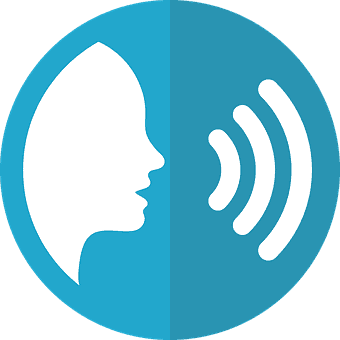 Literally, just say "Alexa, pair", or also "Alexa, Bluetooth ON".
Believe it or not, this super-smart device will recognize your voice and turn ON the blue lights indicating it is searching for other devices to pair.
Check the list again
So, go back to your phone and check the list of newly available devices.
The Alexa device should now appear there!
If not, you have done something wrong.
Tap on the name
Okay, from the list, go ahead and tap/click on the name in order to connect to it.
Confirm the pairing… Somewhere within your Bluetooth configurations, you will see the connection active. This is crucial for the perfect integration of both devices.
Test your connection
You can now go ahead and open any music app such as iTunes or Spotify and press play.
In theory, these apps should let you choose where to playback the audio, make sure Alexa is selected.
You should hear the music happening from the Alexa speaker.
Try moving your phone, minimizing the application, and opening something else.
The music should keep going if you paired it properly.
Connect Alexa to any pre-paired device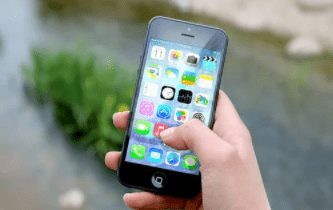 Okay so, if you have "paired" other phones with Alexa, you can connect them by doing the reverse operation.
Let's say you have an Android phone labeled as "Johnny's Phone" and it has been paired already…
You can simply stand in front of the Alexa device and say "Alexa, connect to Johnny's Phone" and it should automatically connect to that Android device because it has been paired in the past.
Enjoy your Alexa device!
Now that everything is perfectly connected, you can simply play music, relax and chill while you have a great time.
How to Pair Devices Via Bluetooth Using Alexa App?
Check Pairing Mode is Active: Once again, make sure every device is on Pairing mode, this will ensure a connection can be established.
Download and Install Amazon Alexa App: Go to the Android store or Apple store, download and install the updated version of the Alexa application. Make sure it is downloaded from the Official Amazon developer.
Open Alexa App: Open and run the app on your phone, which had to be pre-paired in the past.
Click on "Devices": Go ahead and find Devices, and then tap on the option that says "Echo and Alexa" on your app.
Click on the desired device: You will see available Alexa and Echo devices that had been previously paired. Select the one you wish to connect with.
Tap on settings: From the settings click on "Wireless" and then "Bluetooth Devices". This will ensure the connection is done via Bluetooth.
Click on "Pair a new device": This will apply the pair to both devices.
Click on the device from the Bluetooth pairable list: Click to select the desired device via Bluetooth.
Test and Enjoy!: Now you can go ahead and play some music and enjoy your new listening experience through the Alexa app.
Read Also: How to Fix Bluetooth Lag in Car? – 8 Super Quick Solutions
Conclusion
So, connecting your Alexa device to your phone is extremely simple as explained. You just need to make sure you follow the steps correctly, since missing one, will yield a failed connection.
Most of these Bluetooth devices work the same, you must allow pairing first, so then you can actually pair them.
Once they are paired, you can play some music and enjoy the time.
The cool thing about Alexa is that you can pair it from the Bluetooth configuration on the phone, which is standard on all Bluetooth connections; or also from the Alexa app which for some users can be a bit easier and more friendly overall!
Now, the decision on which method to use is all on you.
If you are more old-school, like me. You might want to simply connect it using the standard Bluetooth pairing function, just make sure Alexa is in Pair Mode so that this option will be enabled. Without this, the connection will be simply impossible.
Now, if you are part of the Gen-Z people, chances are you want an app-based solution for pairing and connecting. In that case, don't look further and just use the Alexa app, it will be easy and you will love the graphic user interface!