Sometimes you just want to enjoy some privacy. It might be when you're gaming, listening to music, or watching movies through your headphones.
So you grab your headphones. And you plug them into your PC's audio jack and get down to business.
But that's when you realize that you're not the only one listening.
The sound is not only coming through your headphones but also your speakers.
Your headphones and speakers playing at the same time can be embarrassing, for example, if it happens in an office setting. You don't want your colleagues listening to your business.
I was in a similar situation when I was still working my 9-5 job. I plugged my headphones into my laptop to listen to some music while at work.
But when I pressed play, guess what happened. My speakers blasted loudly, and all my colleagues heard the music, including my boss. Picture that scenario
That's the purpose of this blog, to help you stop headphones and speakers playing simultaneously. And save you from the stress of headphones and speakers playing at the same time.
We've gathered four different procedures that will help stop your headphones and your speakers from playing at the same time on your PC.
How to stop headphones and speakers playing at the same time?
Make headphones default
In some cases, your headphones and speakers play simultaneously because you don't have your headphones as your default on your settings.
Therefore, the first step to solving this problem is checking your settings and ensuring that you have your headphones as your default.
Right-click on headphones
Set as default communication device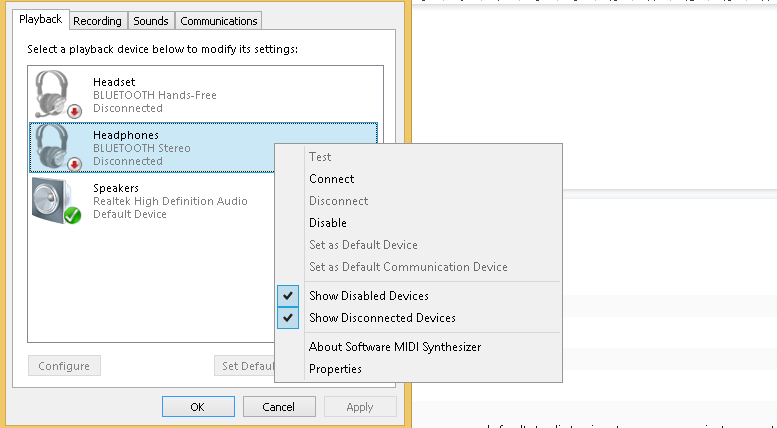 Right-click on speakers and set as default device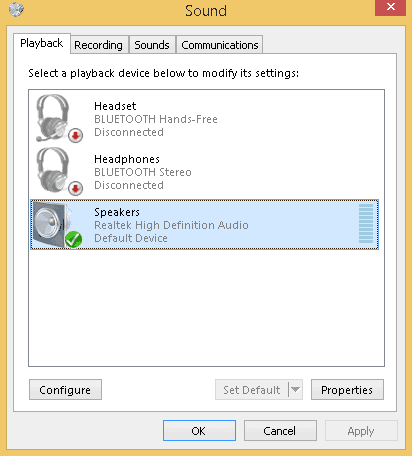 Click communication on the right top corner
Now select do nothing
Apply changes by clicking okay
After setting your headphones as a default, try listening to some music to counter-check your audio still plays through both the headphones and speakers if it plays through your headphones alone. You're good to go.
But if the problem persists, don't panic. Keep reading because we have more solutions for you.
Uninstall and reinstall audio devices
Are your existing audio drivers up to date?
The worst mistake you can ever make is failing to update your drivers and devices.
Running on non-updated audio devices could be why your headphones and speakers are playing at the same time. That's why you must update them. If your sound drivers are not up to date, follow this procedure to update them.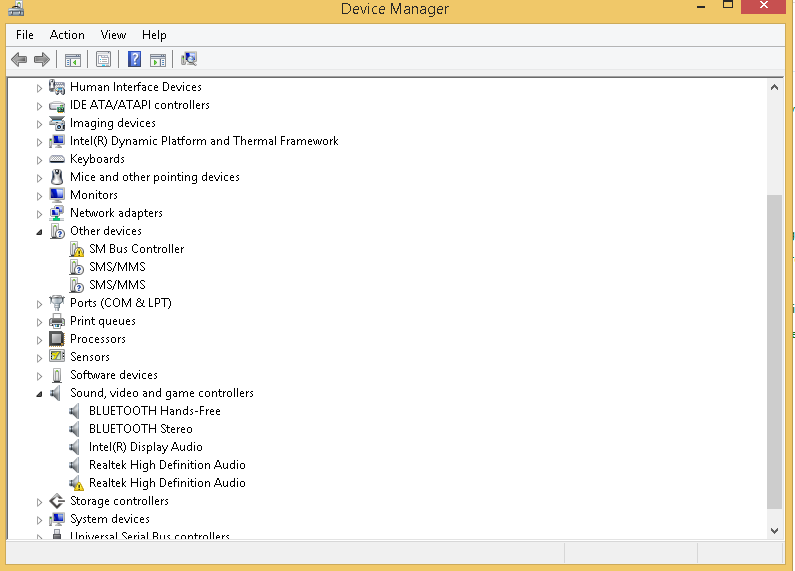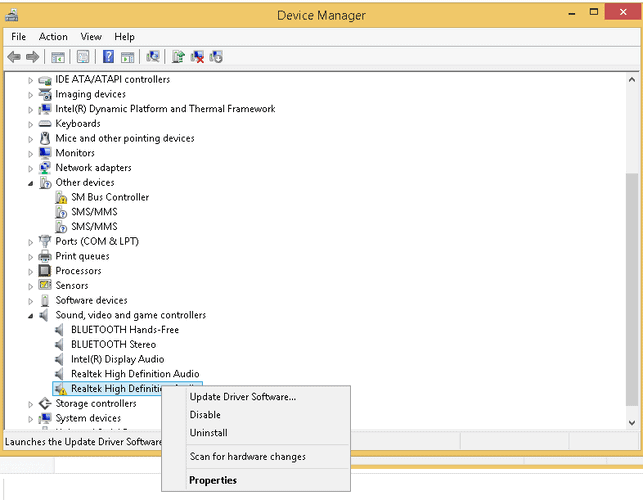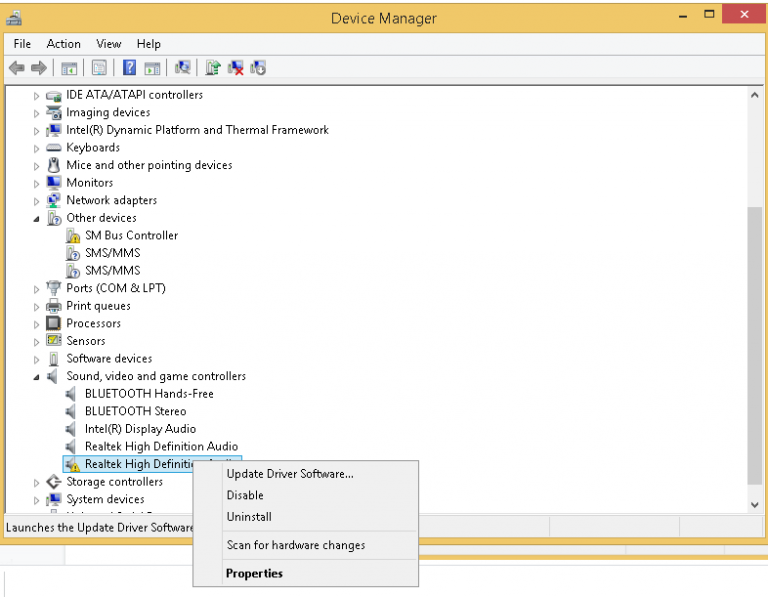 If you don't want to uninstall your drivers, click update driver software.
This should solve your problem. But, if you still hear sound from your headphones and speakers, troubleshoot your windows audio devices.
This will help you to determine the root cause of the problem. The point here is to ensure the latest audio drivers on your PC or laptop.
To troubleshoot,
Go to the startup menu
Control panel
Click troubleshooting
Click hardware and sound troubleshooting should begin immediately.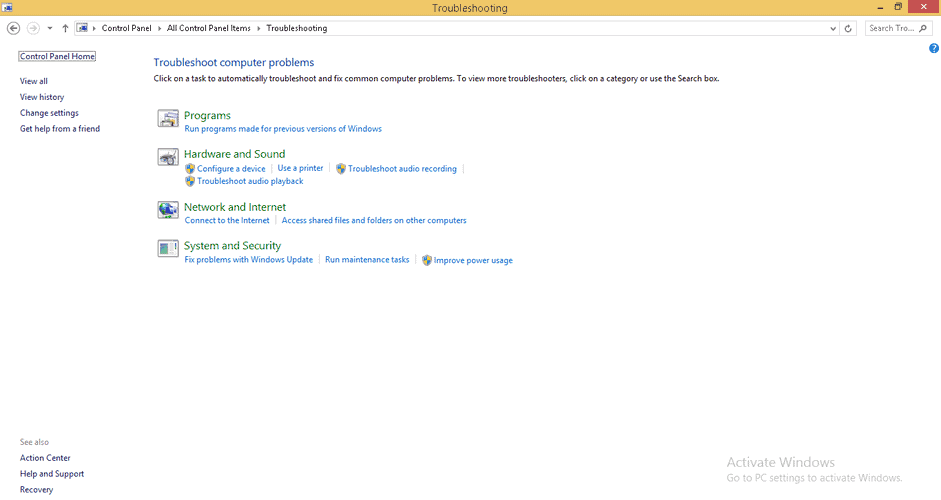 Adjust Realtek settings
If you're a Windows user and use Realtek HD audio drivers, adjust your Realtek settings to stop headphones and speakers from playing simultaneously.
To adjust your Realtek settings,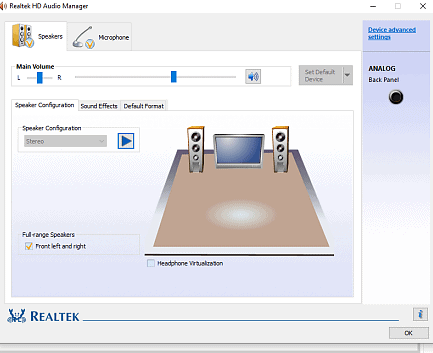 Locate "device advanced settings" on the top right corner. It should indicate "mute the internal device when an external headphone is plugged in." This is why both headphones and speakers play at the same time.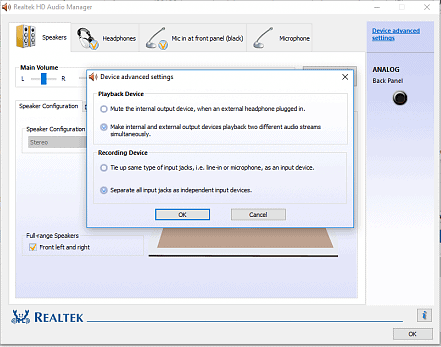 Let's say you want to take it a step further by allowing your PC to produce sound only through your headphones. In that case, select "disable front panel jack."
There you have it. That's how you stop your headphones and speakers from playing at the same time. Suppose this problem arises again in the future, repeat this procedure, and it will help you out.
Also, note that this procedure might vary depending on your PC or laptop brand. It also varies on both windows 7, 8, and 10. Therefore, juggle your way, experiment with your PC or laptop until you find a solution.
Confirm if you made any software updates
Automatic updates are a norm with PCs and laptops. Sometimes your sound software and drivers may automatically update. Or maybe you updated them yourself.
But did you know that these updates might affect your sound settings and systems?
Therefore, if you experience headphones and speakers playing at the same time, try to remember the last time you played audio through your headphones, and the speakers' didn't interfere.
And then keenly track your updating history to see if anything you did might have affected your sound. Or whether the automatic updates interfered with your sound settings.
If there are new updates, adjust your sound settings accordingly, just like we've discussed in this article.
Perform windows update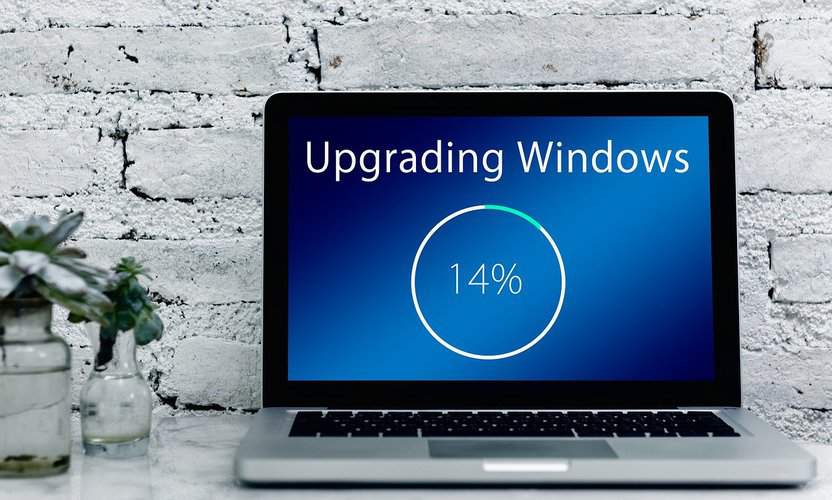 If these solutions discussed above don't solve your problem, your operating system might be the cause of your problem.
In that case, you should update and activate your windows as well. And see if it helps. This is because audio problems sometimes go beyond mere settings and need you to update your operating system.
Conclusion
Speakers and headphones playing at the same time are bothersome and annoying if you work in an open office space or if you're gaming.
But that should not worry you anymore.
The methods discussed above should help you stop headphones and speakers from playing at the same time.