Did you know that work clock headphones were named after the former Roblox administrator called ClockWork, and they came in two unique versions: Clockwork ultimate and Work clock ultimate?
Roblox is a global platform that brings people together through play. Roblox allows you to set up virtual characters of their own.
Work clock headphones are very Porsche slick and original. That's why it's the dream of many online gamers to lay their hands on such a masterpiece.
But how can you get the work clock headphones?
If it's your resolution to land a work clock headphone this year read on because in this article, we'll not only show you how to get a work clock headphone but also teach everything you need to know about the work clock headphones.
What are workclock headphones?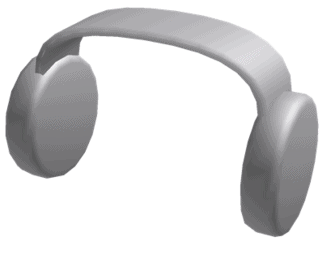 Before we discuss the ultimate guide on how you can get work clock headphones, let's learn a brief history about work clocks, shall we?
Have you ever heard of the Clockwork Headphone series? If you love gaming, you probably have. Well, the work clock headphones are part of the clockwork headphone series.
According to Roblox, most people like the work clock headphones because of their clean, slick, exceptional look. They are famous because they are iconic and original.
Work clock headphones are hat headphones first published by Roblox in the Avatar shop on August 16, 2014.
How to get a work clock headphone?
Sales history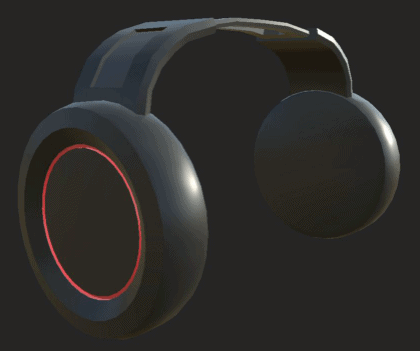 Roblox puts the work clock headphones on sale once a year. The first sale on black Friday occurred in 2015, and the work clock headphones went on sale for 1337 Robux.
Roblox had a memorial day sale in 2016, and work clock headphones were on sale for a 4-day timer.
In 2017 they had a memorial day sale, and the work clock headphones were available again for 24 hours.
In 2018 the work clock headphones were put for sale for a 12-hour timer sale during labor day.
During the 2019 memorial day sale, they put on sale for a 3-hour timer.
As you can see from these statistics, the work clock headphone headphones are only put for sale on specific days and for a specific period.
That's why you must be cautious whenever they are on sale. You must be quick and fast if you're to grab a pair.
As you can see work clock headphones are only available through special sales.
From the statistics above, it's clear that work clock headphones only come out on special days like memorial days and labor days.
Therefore, if they are to come out in this year, you must stay alert on any of these special days, as you can see from the previous statistics and patterns.
Work clock prices range from 3000 Robux and 8000 Robux, therefore, you must arm yourself with enough Robux, so that when the time to buy comes you're not left behind because you're unaware of the price ranges.
You're probably wondering what these Robux I keep. Don't worry because I discuss them in the next section. Right now just think of them as the money you need to buy a work clock headphone. Or a currency, to be more precise.
In rare cases does the price go below 3000 Robux. Most customers wish Roblox could put their work clock headphones as limited stock. But their requests have fallen on deaf ears as Robux insists that their headphones are only available for special day sales.
Maybe Robux will consider this in the future and avail the most wanted and celebrated work clock headphones for a period of time.
But after the last sales in 2019, there have been rumors all over the internet that Roblox would release work clock headphones in 2021 or early 2022. If so, how and when do you get your work clock headphones?
From the sale history above, you must have noticed the trend on how Roblox has been reducing the sales time every year. While the last sale in 2019 only lasted for 3 hours, the 2018 sale lasted for 12 hours.
The hour sales have been gradually decreasing over the years. This goes to show you that the next sale will last for 3 hours or fewer.
Which day or hour will Roblox sell the work clock headphones?
Most people have speculated it will be for an hour at least. For this reason, you must stay alert, vigilant, and sleep with your eyes wide open. That's if you eagerly want the work clock headphones badly.
But no one knows the hour or the time. But fret not because Roblox is likely to release the work clock headphone on the 12 hours after 12 pm to 1 pm.
Regarding the day of sale, it's clear as day from the previous sales that Robux prefers to sell the work clock headphones during special days like memorial days and labor days. And this is usually on Fridays for work clock headphones and Saturdays for other Robux products and their discounts.
No cash, just Robux coins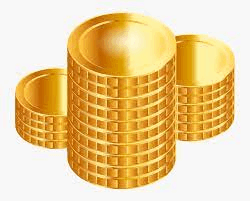 Just like we mentioned earlier, to get work clock headphones you will need Robux coins to make a purchase. Think of Robux as the Roblox currency used to purchase work clock headphones and any other item on Roblox's vast catalog.
But what is it, really?
Have you ever played a video game and you need to buy an extra item and they ask to buy coins to get the extra features and item, it's the same scenario with Robux coins.
If you're wondering how to get Robux coins, fret not because all you need is your credit card to buy your Robux coins. The best part is that once you buy Robux coins, you can use them to buy other Robux products, not just their work clock headphones alone.
Conclusion
The work clock 2021 sale might go down any minute. No one knows the hour or the day. Therefore, you must stay alert so that it doesn't pass you by. Keep your eyes open so that you don't miss it.
Be alert especially when it approaches Labour day and memorial day because that's when Roblox is likely to sell the work clock headphones, just like they have done in the previous years. GoodLuck as we wait for the next WORKCLOCK headphone sale.