Do you guys want to know how you can connect Bluetooth headphones to Xbox One?
The Xbox One is one console that has been the top choice of many gamers since its year of release.
However, for all the popularity that this console has, there's one issue that people have with it. This has to do with connecting the Xbox One to Bluetooth headphones. It seems impossible to many Xbox users.
This article shows you that you can connect your Bluetooth headphones to your Xbox One, and shows you how to do it.
Connecting Bluetooth headphones to Xbox One
Does Xbox One have Bluetooth?
The Xbox one does not have Bluetooth connection capabilities. Of course, this will be a bit surprising considering the fact that it was released in 2013.
Even at that time, wireless technology was being used across numerous devices.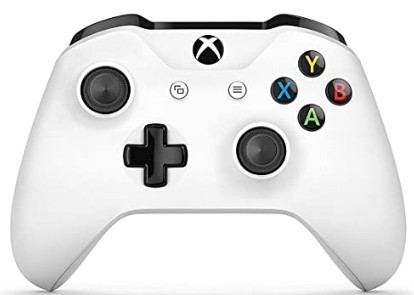 The Xbox one's connectivity is not archaic like some people may think. Microsoft only decided to go with their own wireless technology.
The Xbox Wireless, as it was named by Microsoft, is the technology the Xbox one consoles use to connect to other devices.
The Xbox Wireless is the technology used to connect the Xbox One controllers to the console. This same connection can be used for headphones.
However, only a handful of headphones are equipped with Xbox Wireless. Most wireless headphones use Bluetooth.
If you have headphones that are equipped with Xbox Wireless, it's best to use them directly.
They provide a wider range of sound options and much less latency. Here are some wireless headphones that can work directly with Xbox One:
LucidSound LS35X
LucidSound LS15X
Razer Thresher
Turtle Beach Stealth 700
Turtle Beach Stealth 600
Obviously, compatible headphones are not many, and most headphones around are Bluetooth enabled. So, if you have Bluetooth headphones, here is your step-by-step guide to help you connect to the Xbox One.
How to Connect Bluetooth Headphones to Xbox One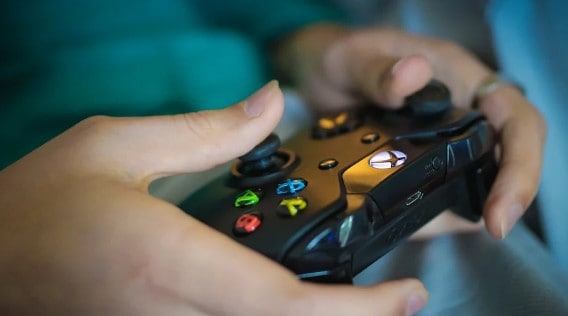 To effect any connection between your Xbox One and your Bluetooth headphones, you'll have to do it through the controller.
There's no port on the console itself that you can use. Speaking of Xbox One controllers, there are two different types.
There are some controllers that have a proprietary port at the underside; that's the side that faces you when you're playing a game.
The other type of Xbox One controller has the proprietary port, together with a 3.5mm audio port.
For the controllers with the audio port, you need an adapter that will connect to through the 3.5mm port and do the job of a Bluetooth transmitter.
These are third party adapters, so they're not made specifically for the Xbox One. Typically, you can use these adapters to add Bluetooth capabilities to any audio equipment.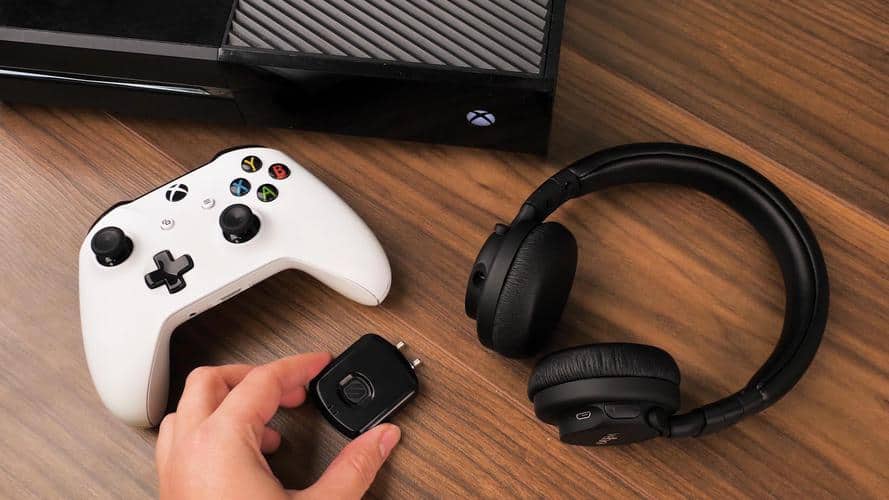 So, back to the Xbox One. A good example of an adapter you can use is the Flytunes Wireless Audio Bluetooth Transmitter.
After connecting this device to your controller, the multifunction button enables you to pair it with your headphones.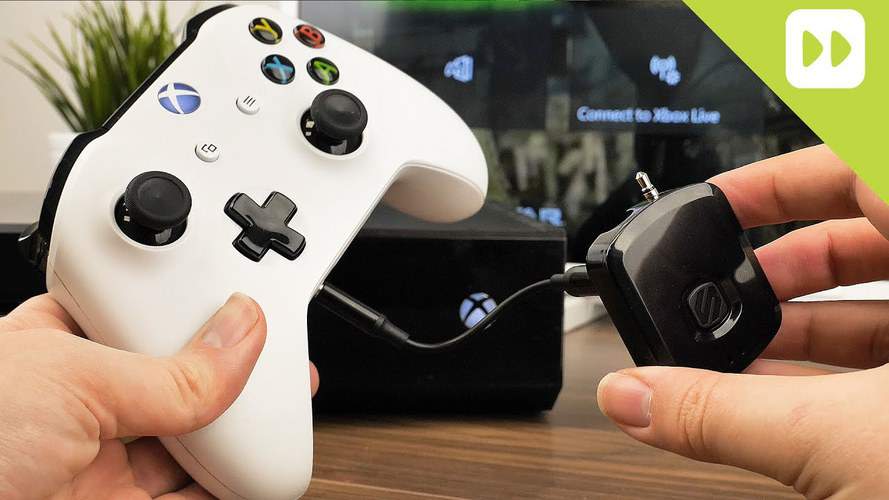 Like many other adapters in this category, Flytunes is a Bluetooth transmitter and not a receiver.
This means that it can only send audio out to your headphones. It cannot receive audio from the mic. Hence, you can't use it for in-game chats, even if your headphones come with a mic.
There are some devices that can both transmit and receive the audio signal. If you're a serious gamer, you can go for those, but they'll take a sizeable chunk of your budget.
The advantage is that you'll be able to hear the game audio through your headphones and talkback via the in-game chat.
Xbox One Controller Without Audio Jack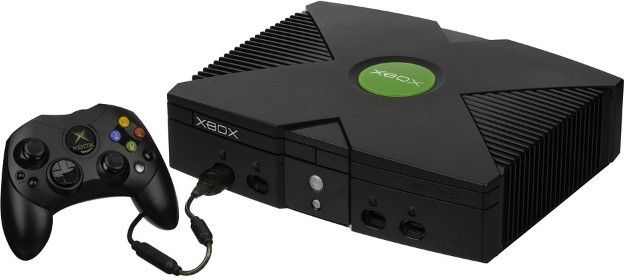 Since most Bluetooth transmitters and receivers connect via audio output jacks, it becomes tricky to connect to older controllers. However, there's good news.
You can use an adapter with your controller before connecting the Bluetooth transmitter. I know, this already sounds cumbersome, but I promise you it's worth it.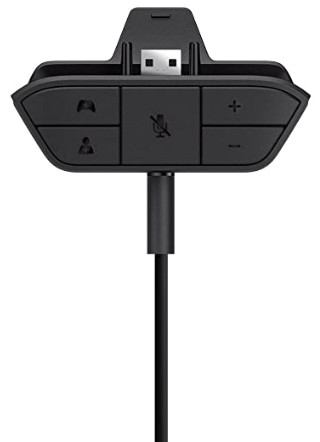 The adapter for this purpose is originally made for use with wired stereo headphones. It connects to the proprietary port on your Xbox One controller. At the rear of the adapter, there's a 3.5mm output jack which you will connect to your transmitter.
The adapter has a few controls: a mute button right in the middle and volume controls to the right. On the left side, there are buttons to select which input you want to hear, either the in-game chat or game audio.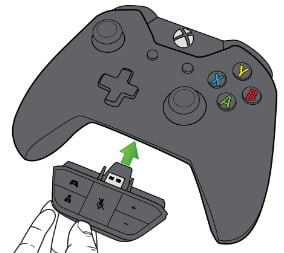 After connecting this adapter through the proprietary port, connect the Bluetooth adapter to the audio port. After this connection is secure, go ahead and pair the transmitter to your Bluetooth headphones.
You should be aware that this type of connection works better in headphones than earbuds. For some reason, connecting to wireless earbuds does not have steady results.
FAQs
How to connect Bluetooth headphones to Xbox One S?
The Xbox One S controller has a 3.5mm audio port. Through this port, you can connect a Bluetooth transmitter that will serve as an adapter to connect to your headphones. After connecting, use the pairing button on the transmitter to activate the connection.
What type of headphones can I connect to Xbox One?
There are three major classes of headphones that will work with your Xbox One. Bluetooth headphones will work, although you'll need some accessories to attach to the controller console to make this happen. Regular wired stereo headphones will work well too. Also, headphones that are compatible with Xbox Wireless technology are good for Xbox One.
How to set up a gaming headset on Xbox One?
It depends on whether the gaming headset is wired or wireless. If it's a wired headset, a straightforward connection will do. For wireless gaming headphones, you need the Xbox Wireless feature for an easy connection. If your gaming headphones use Bluetooth only, use an adapter/Bluetooth transmitter to achieve the connection.
Do Apple headphones work with Xbox One?
Apple earbuds will work with the Xbox one. However, you may experience some inconsistency in the connection. It doesn't promise a hitch-free pairing.
Can I use earbuds to chat on Xbox One?
If the earbuds are wired and they have an in-line mic, you can use them for in-game chatting. If the earbuds are wireless and you're using a Bluetooth transmitter, you can't chat.
Conclusion
Connecting your Bluetooth headphones to the Xbox One may not be a straight forward task, but it can be an easy one. Surely, by following the steps above you're able to have the connection that you need.