You have heard it before…
People talk about the best guitar VST, best Bass VST, camel crusher, and best free VST effects in general.
Now, there is a new concept everyone is talking about… Distortion!
Some people also call it "Saturation"…
At the end of the day, it is "color" that you add to your sound.
You can find it on guitar pedals, plugins, effects, and even broken amps!
But, people just talk so much about them, at some point they all seem to do the same, right?
It is okay!
Read this article and by the end, you will know exactly which are the best Distortion VST plugins for your productions!
| | | | | |
| --- | --- | --- | --- | --- |
| # | Products | Compatibility | Plugin Formats | Product Link |
| 1 | | Mac and Windows | VST, AU, AAX | |
| 2 | | Mac and Windows | VST, AU, AAX | Get now |
| 3 | | Mac and Windows | VST, AU, AAX | Get now |
| 4 | | Mac and Windows | VST, AU, AAX | Get now |
| 5 | | Mac and Windows | VST, AU | Get now |
| 6 | | Mac and Windows | VST, AU, AAX | Get now |
| 7 | | Mac and Windows | VST, AU, AAX | Get now |
Top distortion VSTs reviewed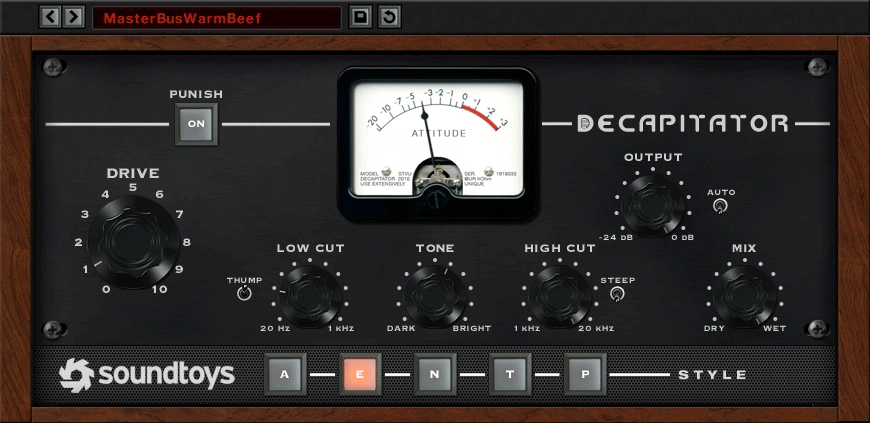 Overview
Decapitator is one of the most famous Saturation VST plugins designed by Soundtoys and available on both Mac and PC.
It has one of the most simple graphic user interfaces out there, resembling an old analog piece of hardware.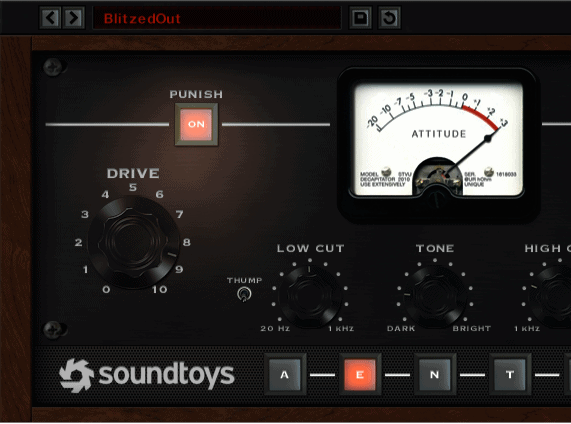 All the controls are knob-based following the "what you see is what you get" philosophy, anyone can operate it!
This VST is suitable for any mixed engineer or producer trying to color their tracks from the subtle saturation to the most aggressive screaming distortion.
Features
It comes with five different saturation modes or "styles" that resemble famous analog hardware units and their inherent saturation characteristics.
If you are an old-school producer and mixer, these modes will remind you of older Neve, API, and SSL Consoles.
There is a mix knob added to the output of the plugin so you can apply parallel processing within the VST, no need to create additional channels in your DAW.
This is awesome when you are working within a short time frame for deliverables!
The two-band equalizer and tone control lets you shape your saturation or distortion sound to your specific needs. Could it be better?
Bottomline: Decapitator can do it all, from subtle to hardcore. This is perhaps the most famous saturation plugin on the market.

Overview
Radiator is another great saturation VST developed by the company Soundtoys, available on both Mac and PC.
The plugin emulates the sound of the classic Altec 1567A tube mixer from the '60s, a true legend of the Motown era!
The interface is very easy to work around because it only has a few knobs that you can use to tweak the input, output, 2 band EQ and mix.
The plugin was designed for mix engineers looking for the very specific old school Altec saturation sound and nothing else besides that.
Features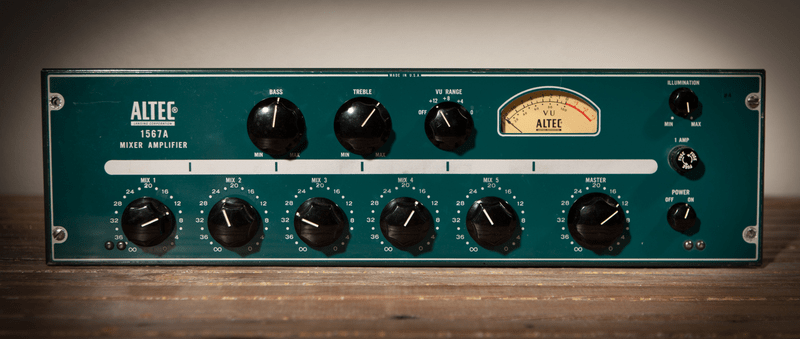 There is a mix knob added by Soundtoys that lets you process the signal in parallel, without the need of adding additional channels.
This is especially useful when you don't have a lot of time or when you are only processing a single source.
The switch for "noisy" or "clean" setups let you add or remove the inherent noise from the actual electronics of the 1960's circuit to your signal.
If you are going for a vintage lo-fi vibe, you want this switch at the "noise" position!
Bottomline: This is one of the easiest saturation VST plugins on the market that actually sounds like the original piece of gear. Add it to your arsenal!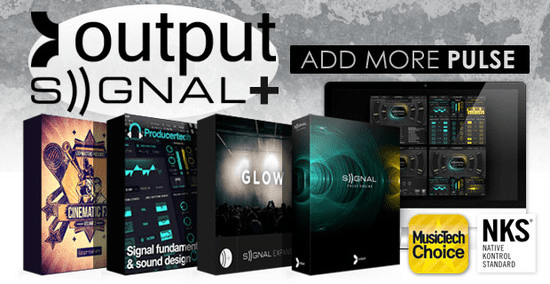 Overview
Trash is the most creative distortion VST plugin designed by iZotope, available for both Mac and PC systems.
The interface of this VST is more complex than others because this is not an "emulation" of a piece of gear, but actually a "swiss army knife" of distortion processing.
Controls include several stages of saturation and distortion, equalizers, filters, modulation, dynamics, and even delays to shape the tone of the distortion created.
This plugin was designed for engineers, not for musicians or producers. It can do pretty much all you can imagine with distortion, but there is obviously a steeper learning curve.
Features
It comes with more than 100 patches that are ready to be used with certain parameters that give you "radio-ready" results.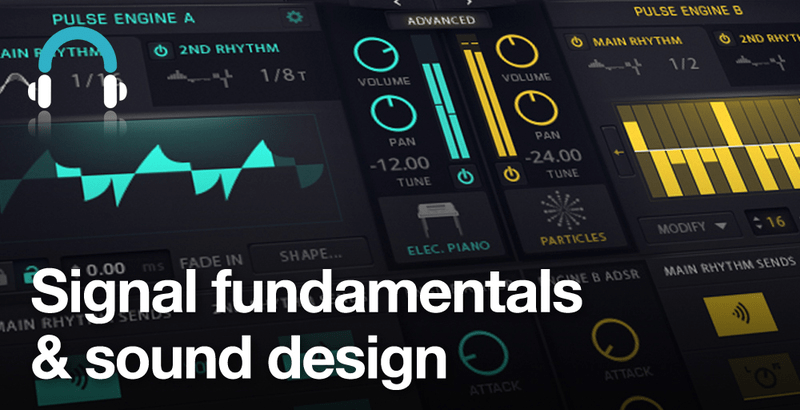 Perfect for those moments in which you do not have a lot of time to experiment, but you need a good overall distortion sound.
There are two distortion stages included that can be assigned to more than 60 distortion algorithms. Every single distortion character is there!
Besides the pre and post distortion equalization options, there is also a multiband compression module that lets you control the frequencies that can go "out of control" with the effect.
Time-based effects are also included in order to give the last sound-shaping character to your signal.
Bottomline: Trash can recreate virtually any distortion and saturation character. Go trash your tracks now!
Overview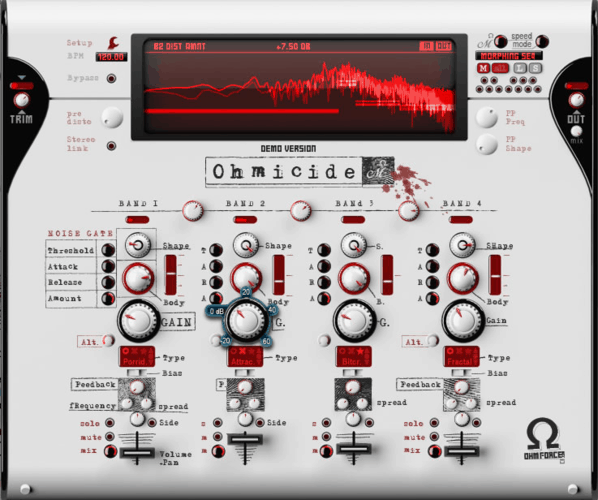 Ohmcide is the distortion plugin designed by the company Ohmforce, available on both PC and Mac systems.
The interface resembles a "DJ Mixer", but instead of mixing turntables, it mixes 4 different bands of distortion that you can shape however you want!
Some of the included controls are noise gate, gain, feedback, level, volume, and pan. All of these are presented on each frequency band.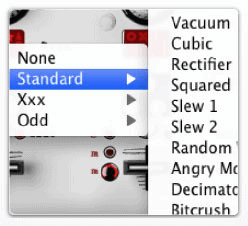 The idea of the plugin is that you can use it to distort each band in a different way, perhaps you want to crush the low end and leave the high frequencies intact, Ohmcide will do it!
Features
It comes with more than 80 different distortion algorithms that you can choose.
This will let you go from subtle saturated tones to screaming distortion sounds, all with a couple of clicks.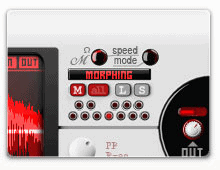 Ohmcide is "melohman-ready" so that you can take advantage of full MIDI compatibility to change presets using your hardware controller, ideal for live performers, DJs, and bands.
Individual bands can be soloed or even muted for even more control of the output spectrum of your signal.
Bottomline: The fact you can control this plugin from a hardware MIDI controller makes it incredibly useful for live situations. If you plan on adding distortion o your instruments or vocals live, you must get this now!
Best free distortion VSTs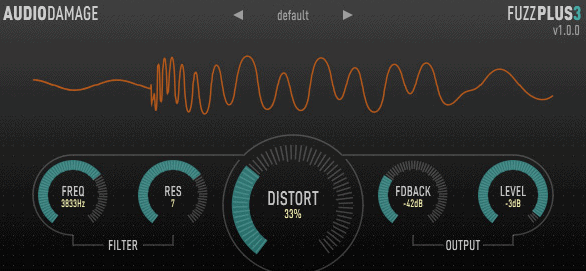 Overview
FuzzPlus 3 is a free VST distortion effect based on an emulation of a vintage fuzz pedal, developed by Audio Damage.
This VST is not versatile as it only covers the "fuzz" sound of the distortion characteristics, so if you are thinking about being subtle, forget about it!
It is compatible on both Mac and Windows, in 32 or 64-bit versions. So basically any system that can run VST's will be approved.
The graphic user interface is very simple, yet boring, with a "digital" look with knobs on a dark theme that makes it feel futuristic.
As with most free VST distortion plugins, the controls are not vast. Only a couple of controls for a filter, a distortion knob, and the regular output controls. Very simple, but effective.
As a one-trick-pony kind of VST, it will be useful if you look for a fuzz tone, period.
Features
The low-pass filter is modeled on the famous Korg MS-20 synth, so if you are into this type of sound you will love it!
There is a feedback option included that lets you obtain very creative results by sending the effected signal back into the pedal. Be careful and gentle with this feature, this can be great on some tracks, but awful on others.
The VST is compatible with surround signals and tracks up to 7.1, so you can use it not only on your record but also on the movie you are mixing!
Bottomline: If you are looking for a raw, heavy fuzz sound that screams, this is the one. Plus, it is free!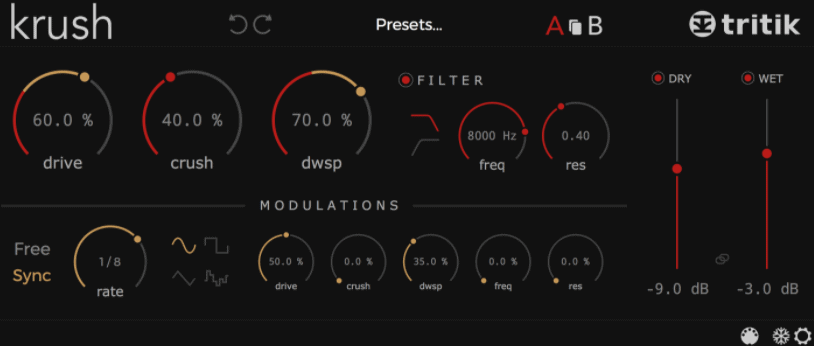 Overview
Krush is another freebie from the company Tritik that serves as a bit crusher, available for both Mac and Windows systems.
As a bit crusher, it creates a sense of "digital" distortion from bit modification artifacts. This is not a saturation plugin trying to emulate an analog piece of hardware.
Its character is purely digital and can be used to obtain very "different" distortion tones.
The interface is simple but very effective and easy to workaround.
It comes with several knob controls that handle each of the distortion parameters that the user can modify.
All you see is all you get, there are no hidden menus or drop-down lists.
Because of its intense bit crushing and downsampling characteristics, this is suitable for producers working on more alternative and "dark" textures from electronic music, sound design, and break-beats.
Features
The plugin window is completely resizable, making it great for smaller or larger screens. Perfect for laptops or desktop systems.
"Drive" and "Crush" stages are inserted before the down-sampling process in order to fully "destroy" the signal if needed. Especially useful in electronic music and industrial rock.
There is a filter that helps you tone-down the harmonics created and can be switched from low pass to high pass.
All the parameters on Krush can be modulated with a low-frequency oscillator to obtain even more complex and random tones.
The plugin gives you the ability to play with the dry and wet signals in order to create your own parallel processing within the VST.
Bottomline: If you are into dark electronic music, industrial rock, or sound design, Krush is your friend.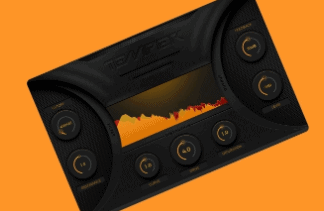 Overview
Temper is the free distortion VST developed by Creative Intent, which is available for Mac and Windows systems.
The plugin features a modern-sounding saturation and phase distortion that can be extremely useful in today's music productions.
Considering this is a free plugin, the GUI looks polished and modern. You would think it is actually a very expensive piece of software!
Some of the controls include a pre-distortion low-pass filter, the drive, and saturation stage, feedback control, and the overall output level control.
All of these parameters are easily identified with knobs, all in your face.
The plugin is suitable for producers and engineers looking for an all-around solution to modern distortion and saturation that can go from subtle to aggressive.
Features
The plugin not only adds regular saturation, but also phase distortion, which is very unique on this type of VST's.
Besides the controls, there is a graph in real-time that shows a comparison between the processed and unprocessed signals' frequency spectrum, letting you determine exactly the added harmonics.
A feedback control lets you add the distorted signal back into the processor in order to obtain 2 layers of saturation at the same time.
The VST lets you control the steepness of the saturation curve, in order to make it more subtle or more aggressive, depending on the situation.
This makes it versatile and ideal for most situations in which you might want to add character to any of your tracks.
Bottomline: This plugin is so well designed, good sounding, and versatile, you will never think it is actually free.
Conclusion
If you are looking for the industry-standard VST plugin for saturation, that will always give you precise results, you need to get the Decapitator by Sountoys.
The possibilities with this piece of software are simply endless.
Now, let's assume you just want the classic 60's analog sound of the Motown era… Stop looking, you found it, the answer is Radiator from Soundtoys.
Last, but not least, if you are on a budget and need a VST that can pretty much "do it all" due to its versatility under a simple and modern GUI, go download Temper from Creative Content.
Read Also: 7 Best Melodyne Alternatives (Free & Paid Included)