Are you looking for the best delay VST plugins available out there? If yes, you are in the right place.
Is there a single song on Spotify without the delay effect?
I'm willing to bet that there's none.
Every producer and mix engineer uses one form of delay or another – either on vocals or the instruments.
Some even add delay to other effects. These days we use VST plugins to achieve delay. There are so many of these plugins everywhere, both free and paid. This brings the question:
What are the best delay plugins?
I answer this question with not one, but 5 answers.
Top 5 delay VST plugins reviewed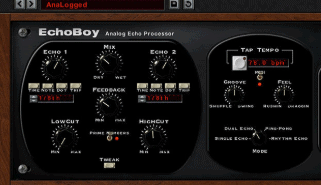 Key features:
30 different echo styles available
Warm-up vocals with high-end tape sound modeled on the Ampex ATR-102
Create rich stereo delays with Dual and Ping-Pong modes
Adjust shuffle, swing, and accent. The only echo with true "groove"
Overview
Echoboy is a brilliant emulation of classic delays. It has the warmth of analog delay boxes with the ease of modern-day software delays.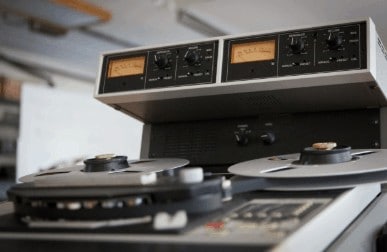 Even if you're not familiar with any controls or tweaking buttons, Echoboy has 30 presets that you can choose from. That's a good place to start.
Even though it's a software, Echoboy's interface looks like a vintage analog delay console. All parameters are controlled by knobs. Echoboy is not just a delay box, it adds some color to your sound with its warm saturation and chorus effects.
Features
All the controls are not visible at first. The knobs show up depending on the mode you choose. In a single-mode, you have the time, feedback, and mix knobs.
These are basic controls you'll find in any delay software or hardware. Also worthy of mention is the saturation knob. The saturation knob enables you to control the distortion and tape-saturation in your sound.
The "Prime Numbers" switch is also an interesting feature. It enables you to tweak the phase of echoes so that they don't cancel each other out. Just make sure there's a phase issue before you switch it.
What do we like?
Its sound has a lot of warmth.
Has other features in addition to delay.
It's easy to sync the delay to your song.
What we don't like?
It uses a lot of processing power.
Takes some time to load.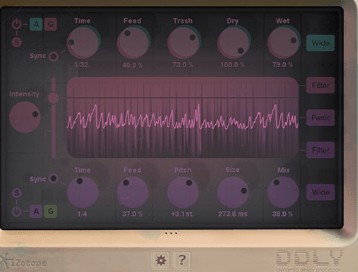 Key features:
Two Delays in One
Customize your Delay
Responsive Interface
Automatable
Supports AAX (64-bit), AU, RTAS (32-bit), VST, VST3
Works on both Mac and OS
Overview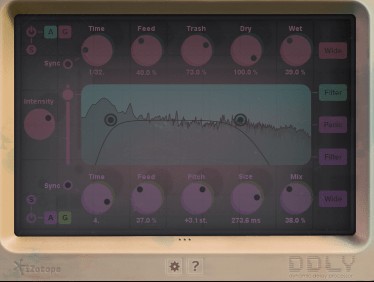 The DDLY Dynamic Delay interface is easy to understand and navigate. All the knobs you'll ever need are displayed once you open the plugin.
You may take some time to get used to the design though. The colors and outlook are not conventional. The plugin does not delay in applying your controls to the sound. You will hear the effects you apply in real-time.
DDLY is automation compliant. You can set up controls with the host automation in your DAW. It works perfectly either you want to change the settings midway or you want to switch the whole plugin on/off.
Features
The most notable feature of this delay plugin is its 2-in-1 delay option. This feature allows you to apply two different delay settings to the same audio material.
After setting the threshold control, it determines which sound will be sent to each delay profile. Sounds above the threshold gets sent to one while sounds below the threshold use the other delay setting.
This means that you don't have to set up different delay sends for the same audio channel. The simple threshold and trigger settings will sort the sounds for each effect.
Additionally, your delay effects can be Analog or Grain types. While analog gives you the warm classic sound, the Grain option sounds more futuristic for modern producers.
What do we like?
You can choose not to use the analog sound.
2-in-1 delay option gives more flexibility.
All parameters are visible at once; no navigation needed.
What we don't like?
The knobs are not distinct at a glance because of the color scheme.
May take some time for rookie producers to master it.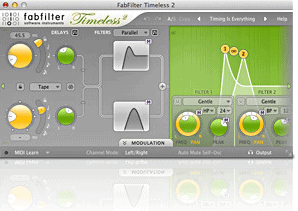 Key features:
Mid/side processing
Freeze buffer option
Over 300 presetsTap feature
Modulation source signal visualization
Interactive MIDI Learn
Unique per-component presets
Smart Parameter Interpolation
Overview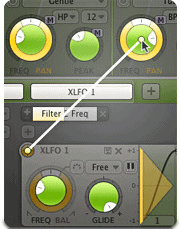 Fabfilter Timeless 2 is one of the most modern-looking delay plugins on this list. Its interface has a green/orange/gray combination.
It's a color scheme that stands out on your screen without being too bold. Most of the controls you'll need are displayed once you open the plugin.
Additionally, Timeless 2 does not only rely on your ears, the visual display gives a lot of information too. This can be quite useful when troubleshooting for a rogue sound.
Features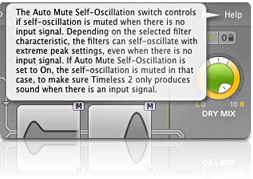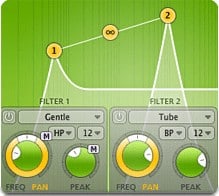 You can use two filters on the same delay effect. This means that you not only add delay to the sound, but there's also a wide range of sound sculpting possibilities. Also, you get to see a clear display of both filters as you tweak them.
The range of possibilities keeps getting bigger with the kind of sound modulation in this plugin.
There's almost as much modulation in the Timeless 2 as you'll find in some synth plugins. You don't have to apply these modulation effects to the whole sound.
There's a dry/wet balance that you can use to determine just how much of your sound you want to have the effect.
What do we like?
Super flexible settings
Clear informative display
What we don't like?
Takes some time to fully learn the operation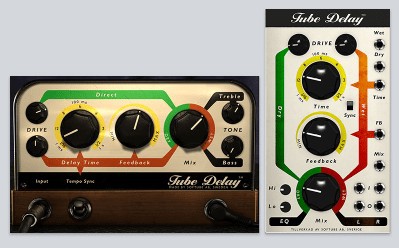 Key features:
1-1000 ms delay
Sync tempo to host
Vintage style passive EQ
Gritty feedback feature
Tube preamp simulation
Works with both MAC and Windows
Overview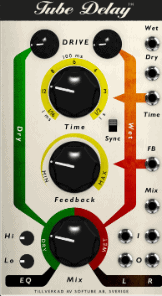 Softube Tube Delay is a plugin that gives you what you need without so many controls. With a careful balancing of the controls, you can have a realistic-sounding delay effect on lush vocals and sweet guitar pieces.
You can also drive the distortion into overdrive, giving your music that raw madness.
It's a tube delay, so by default, it has some level of saturation and warmth. If you want your vocals to sound natural, it still works. The saturation at default mode only thickens the voice. It doesn't distort it as such.
The controls are the same basic ones you'll find on other delay plugins. The special stuff here is the plugin's sound itself.
Features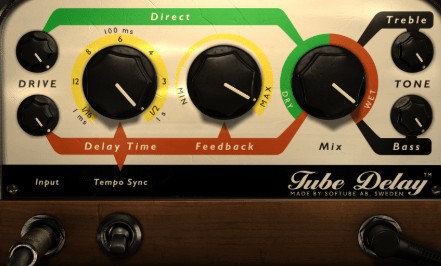 Tube Delay cooperates with any DAW you're using by syncing its operation to the host tempo.
Hence, as you set the delay time, the changes correspond to the whole project. Another interesting feature is its tube preamp simulation.
We love tube preamps for their warm, thick velvet sound. This is something that this delay effect gives. Summarily, this delay plugin sound is more similar to vintage gears.
What do we like?
Simple interface; easy to operate.
Warm, vintage sound
Tube preamp simulation
What we don't like?
You can't avoid the warm vintage sound.
Has no native tempo setting; always syncs to host.
Key features:
Bode-Style Frequency Shifter + Analog Echo Emulation
Subtle chorusing and double tracking
ValhallaFreqEcho 1.0.5 (OSX) and ValhallaFreqEcho 1.0.5 (Win) available
Best for psychedelic skull-melting chaos
Overview

The Valhalla Delay is a free plugin that combines features of classic and modern gear. All the controls are on screen the moment you open the plugin. No extra navigation is needed.
All the knobs are clear and easy to control. Aside from the knob positions, there's no other display assistance. You'll need to use your ears for the others. The background color changes according to the mode you select.
Features
Even though the interface looks simple, this delay plugin is packed with multiple options. There are 10 modes you can choose from.
For each mode you select, there's a change in the knobs assignment. For example, the Tape mode has a width knob.
This knob switches to "Ducking" when you change to Clarity mode. The Valhalla delay plugin takes vintage analog sounds and gives you multiple modern functions to add.
What do we like?
Simple interface.
Lots of options for sound tweaking.
Does not use a lot of processing resources.
What we don't like?
Basic display
You can't combine multiple modes on the plugin.
Conclusion
All of these delay plugins sound great and work with any DAW – but [my top 3 are Soundtoys Echoboy, Fabfilter Timeless 2, and Valhalla Delay. Soundtoys Echoboy is my favorite because it captures that analog sound so well.
I'm a big fan of classic plugins. Also, the presets sound so great you may not even need to do much tweaking.
I also like Timeless 2 because of its detailed graphical display. Valhalla is also in the mix because it does a very good job, even though it's free.
Read Also: 7 Best Melodyne Alternatives (Free & Paid Included)