There are many different perspectives on what the ideal home theatre system is. Some people prefer Klipsch systems, while others may prefer Sonos systems. So, which is the best overall?
Klipsch is a well-known manufacturer of home theatre systems. They are well-known for their high-quality speakers that offer both excellent high and low frequencies.
Sonos offers clear frequencies on both the high and the low end. It also has amazing functionality options because of its compatibility with Alexa, Airplay 2, Bluetooth, and Google Home. You can use it with most smartphones for an exceptional sound experience.
Klipsch is also not left behind when it comes to amazing compatibility because in 2019 they released a set of smart bars that are compatible with Google Play, Alexa, Airplay 2 and bluetooth. The Klipsch bar 48 is one famous bar that you can use with these assistants to stream music.
Sonos is another well-known brand, best known for their wireless speakers.
Klipsch vs Sonos: Which has the best stereo performance?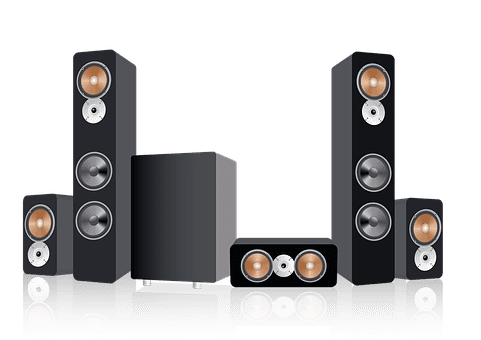 Build quality
Klipsch is well-known for making high quality products. Its products are made to last and are guaranteed to deliver an outstanding stereo experience. Sonos is known for its high-quality design, but it may not be as good as Klipsch.
However, you should not place as much emphasis on build quality because bars and subwoofers are designed to be placed on a table or on the ground, and if you want to wall-mount a speaker, Sonos has more options.
Buy voice-controlled Sonos One for your studio apartment.
Ease of use
Sonos is simple to use because it has voice control and Alexa built-in, allowing you to control the speaker with your voice.
Other factors that make Sonos easier to use are Apple Airplay 2 and touch control, making it easier to use than Klipsch.
Although Sonos does not include remote control, you can control it with your iPhone, Android phone, iPad, or Mac.
Because Sonos and the newer versions of Klipsch are compatible with Alexa and Airplay 2, they are easy to use especially when you want to stream music from online digital stores like Spotify. In addition, you can use it with most smartphones.
Bottomline: Both brands are simple to use, thanks to the included remote control, Bluetooth, and Alexa. However, Sonos has more to offer, including access to digital music stores such as Spotify and iTunes.
Buy Klipsch reference series for your office desk.
Cost
Although Sonos and Klipsch are both quite costly, their prices are competitive. Klipsch offers entry-level budget speakers and premium budget speakers that are slightly more expensive.
What does this mean?
If you want to experience fantastic sound quality, you must pay a higher price because you cannot find the quality with the cheapest bars.
Although Sonos is also expensive, it provides significantly more connectivity and features than Klipsch. So it's worth the expense.
Bass
Both companies are known for their incredible bass, but you can only achieve so much with a soundbar. If you want to experience that out-of-this-world bass while playing music or watching movies, you'll have to invest in a subwoofer.
Bottomline: Both Sonos and Klipsch offer great bass, but you'll have to invest in a subwoofer if you want to reproduce the bass experience.
Buy: Best Sonos subwoofer (Sonos Sub Gen 3), Best Klipsch subwoofer ( R-12SW)
Overall sound quality
Klipsch and Sonos are both reputable and trustworthy companies. As a result, you can expect their overall sound quality to be exceptional. In addition, both companies make use of high-quality speakers.
The crispness and clarity of the mids and highs at any volume are something I like about the Sonos soundbars.
Klipsch is also not left out either. Their sound is so good that it feels like you're in a movie theatre. When it comes to sound quality, both of these companies deliver.
Bottomline: Both Klipsch and Sonos are well-known brands when it comes to sound quality.
Buy: Best Sonos speaker Sonos one | Best Sonos entertainment set | Best Overall Klipsch speaker
Space requirements
Both speakers are small and take up little space, but their subwoofers are larger. The Sonos Sub measures 29 inches long, 15 inches wide, and 16.5 inches tall, whereas the Klipsch R-112SW measures only 18.5 inches long, 13.5 inches wide, and 9.5 inches tall.
However, keep in mind that you may need to get a larger subwoofer if you want the best sound, which may take up a lot of space.
Bottomline: Except for the subwoofer, the other speakers are small and don't take up much room. In any case, you'll find a home theatre that fits your needs.
Features
The Sonos speakers begin with a wireless subwoofer designed for mid-and low-frequency impact. Much like every speaker in a movie theatre is placed for optimum sound quality and immersion. This finely tuned wireless subwoofer provides a wavy, broad, deep bass range required for blockbuster movie experiences.
Its built-in AirPlay also supports Apple lossless audio files, allowing you to stream from any computer that has iTunes installed. Sonos also comes with Alexa.
Klipsch isn't far behind, either, for outstanding features. For example, it comes with Bluetooth and voice assistant technology.
Remote controls
Klipsch soundbar comes with a remote control while Sonos doesn't. but Sonos also has the Alexa Voice Remote. The Alexa Voice Remote lets you control the speaker with your voice, even if you're across the house. You can ask Alexa to adjust the volume or skip forward a track, tuning your home theatre to the perfect sound for your movie, TV show, music, or game.
Bottomline: Both Klipsch and Sonos soundbars are easy to control remotely. Although the Sonos soundbar doesn't come with a remote control you can control it from the comfort of your phone.
Voice assistant
Sonos and Klipsch both have Google voice assistants, but Sonos has the edge because it comes with Alexa.
Connectivity options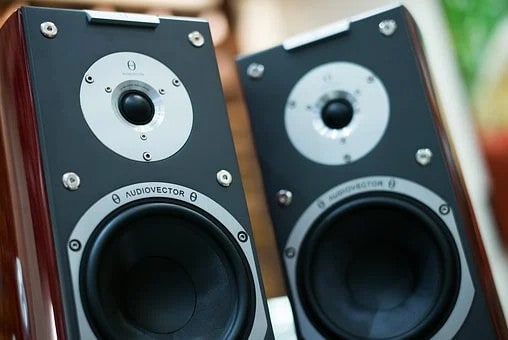 Sonos is well-known for its wireless connectivity, including an Ethernet port for those who prefer a wired connection. Meaning you can connect additional Sonos speakers. In addition, Sonos can easily connect to any Bluetooth-enabled device via Bluetooth.
Klipsch also provides excellent connectivity options, including Bluetooth and Wi-Fi. So the two companies are equivalent when it comes to connectivity.
Pairing mode
Both Klipsch and Sonos have excellent pairing modes. The Sonos app makes it simple to pair Sonos speakers.
Klipsch doesn't require any apps; press and hold the connect button on the back of your subwoofer and speaker to pair them.
Buy: Sonos Roam | Sonos Move | Best Klipsch outdoor speaker
Mounting options
Sonos and Klipsch both include a wall mount. However, Sonos consists of a mounting bracket, whereas Klipsch does not.
Bottom line: You can wall mount any speakers or place them on top of your working table or shelf.
Buy: Best Klipsch in ceiling | In-ceiling speakers by Sonos | In-wall speakers by Sonos
Power options
These soundbars have been redesigned to be more versatile than ever, with even more power for peak performance and a rich, balanced sound. As a result, they offer poise, power, and performance.
Take for example the Sonos Play 5, it consumes only 2.1 watts when idle and 2.2 watts when on. The Klipsch KDA 500 consumes 4.3W on stand by and 37.2W when on.
Similarities and differences of Klipsch vs Sonos
Similarities
Both have optical digital inputs.
The two are both self-powered.
They both offer high-quality sound.
Differences
Sonos has a much better stereo performance.
You can control Sonos by app, while Klipsch needs to be controlled by remote.
Sonos has better stereo performance.
Klipsch has an amazing subwoofer.
Pros and cons of Klipsch vs Sonos
Pros
Sonos is compatible with lots of other devices, like Apple TV and Roku. They even have Alexa integration.
Klipsch doesn't require any devices except the remote control that is included.
The sound quality on both is great.
Klipsch comes with a subwoofer, thus saving you from spending extra to buy one.
Cons
Sonos requires that you have a smartphone or tablet to use all the features of their products.
Although they are quality products, they are quite expensive.
Related articles:
Wrap up
Klipsch vs. Sonos: Which Soundbar Brand Is Better?
Sonos has a better soundbar than Klipsch because it has better stereo performance and a more neutral sound. Klipsch, on the other hand, makes an incredible subwoofer.
Both companies have great products. However, they differ slightly when it comes to features and performance.
The Sonos soundbar is surely worth a try if you value stereo performance and quality.
Klipsch, on the other hand, is great for those who want big, bombastic bass. You will be satisfied with the clarity and quality of the bass it gives out.
That being said, both are extremely loud, enabling you to go louder without any distortion. Whichever brand you choose, you will not be disappointed.