How Far I'll Go is a a song from the popular Disney movie Moana.
The movie was released in 2016 and loved by millions of viewers worldwide. How Far I'll Go, as performed by Auli'i Cravalho was nominated at the 89th Academy Awards for the best original song.
| | |
| --- | --- |
| Song | How Far I'll Go |
| Singer | Auli'i Cravalho |
| Note range | B3-D5 |
| Key | E major |
| Original key | E major |
| Genre | Soul |
| Instrument | Piano |
| Scoring | Lead Vocal |
How far I'll go piano notes song description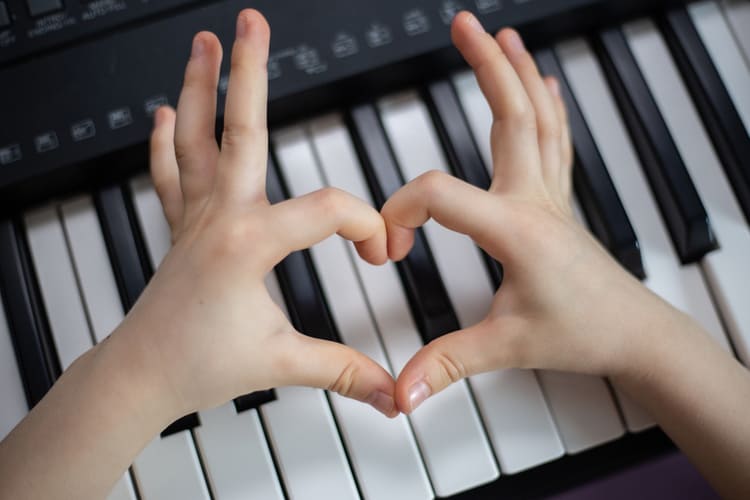 Read Also: River Flows In You (Yiruma) – Easy Piano Notes With Letters
This song has a Broadway feel to it, so it has long verses and a lot of words. Also, there are some parts that sound like the singer is talking and singing intermittently.
I have added the notes for those parts too so you don't miss anything out while playing.
How far I'll go piano notes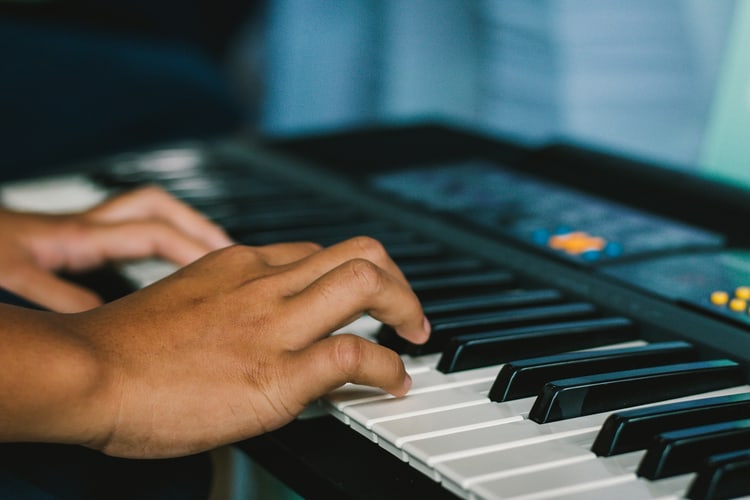 Tips: To learn this song, you should first listen to the whole thing repeatedly. If possible, be able to sing the whole song by heart. To make the process easier, break the lines into smaller parts and learn each one as you go.
Difficulty level: How Far I'll Go is one of the more challenging songs that I have posted here. It's a perfect song for stepping up your skills if you're an intermediate learner.
Verse 1:
 
I've been staring at the edge of the  water
E      B    E B   E   B    E   E  C#   F# C#
 
Long as  I  can  remember
F#   C#  F#  E   F# G# G# 
 
Never  really knowing why
G# G#  G# F#   E D#    C#
 
I wish I could be the perfect daughter
E  B   E   E    E  E    E C#    F# C#
 
But I come back to the water
F#  F# F#   F#  F#  E  G# G#
 
No matter how hard I try
E   F# G#  G#  G#  E  E 
 
Pre-Chorus 1:
 
Every turn I take,  every trail I track
B B    C#  E  E     C# C#   C#  E   E 
 
Every path I make, every road leads back
C# C#  C#  F# F#   C# C#  C#    F#   F#
 
To the place I know, where I cannot go
E   E    E   G# G#     E   C#  E G# G# 
 
Where I long  to  be
E     G#  A    E  C#
 
Chorus 1:
 
See the line where the sky meets the sea? It calls me
E    F#  G#    E    F#  G#   E    F#  G#   E   B   F#
 
And no one knows, how far it  goes
E    B  C#  G# F#  E   B  C#  G# F#
 
If the wind in my sail on the sea stays behind   me
E   F#   G#  E  F# G#   E  F# G#   E      E  B   F#
 
One day I'll know, 
E    B   C#  G# F#
 
If I   go there's just no telling how far I'll go
E  F#   A   E       E  C#  C# C#   B   B   E   E 
 
 
Verse 2:
 
I know everybody  on this island 
E   B   E B E B   E    B   F# C#
 
Seems so happy on this island
F#     C# F# E  F# E    G# G#
 
Everything  is   by design
G# G# G#    G#   G#  E E 
 
I know everybody on this island 
E   B   E B E B   E   B   F# C# 
 
Has a  role on this island
F#  C#   F#  E  F#   G# G#
 
So maybe  I can roll with mine
E  G# G#  G# G#  G#    E   E 
 
 
Pre-Chorus:
 
I can lead with pride, I can make us strong
B  B    C#   E    E    C# C#  C#   E    E 
 
I'll be   satisfied      if  I  play along
C#   C#   C# F# F#       C#  C#  C#  F# F#
 
But the voice inside sings a different song
E    E    E   G# G#     E  C#   E G#    G#
 
What is wrong with me?
E     G#  A     E  C#
 
Chorus 2:
See the light as it shines on the sea? It's blinding
E    F#   G#  E  F#    G#   E  F# G#    E    B  F#
 
But no one knows, how deep it  goes
E   B  C#  G# F#  E     B  C#  G# F#
 
And it seems like it's calling out to me, so come find me
E    F#  G#    E   F#   G# G#   E  F# G#   E   E    B  F#
 
 
And let me know,   what's beyond that line, will I cross that line?
E    B  C# G# F#     E     F# G#   E    E    E   F#  G#    E   E 
 
Bridge:
 
See the line where the sky meets the sea? It calls me
E    F#  G#    E    F#  G#   E    F#  G#   E   B   F#
 
And no one knows, how far it  goes
E    B  C#  G# F#  E   B  C#  G# F#
 
If the wind in my sail on the sea stays behind   me
E   F#   G#  E  F# G#   E  F# G#   E      E  B   F#
 
One day I'll know, 
E    B   C#  G# F#
 
How far I'll  go...
 E   B   C#   C# 
 
If you have only run through the song once, I'm pretty sure you can't play it smoothly yet. Go over it as many times as you can. If it seems a little too much, you may try out other easier movie songs like Stand By Me
Read our other popular posts: